I have three new products from The Estée Edit to share with you. They're not necessary new, they launched when the whole collection launched at Sephora but they're new to me. I previously tried some other products from the brand and I've been pretty impressed by the quality, the Pore Vanishing Stick has been in my every day makeup stash and I've been using it a lot.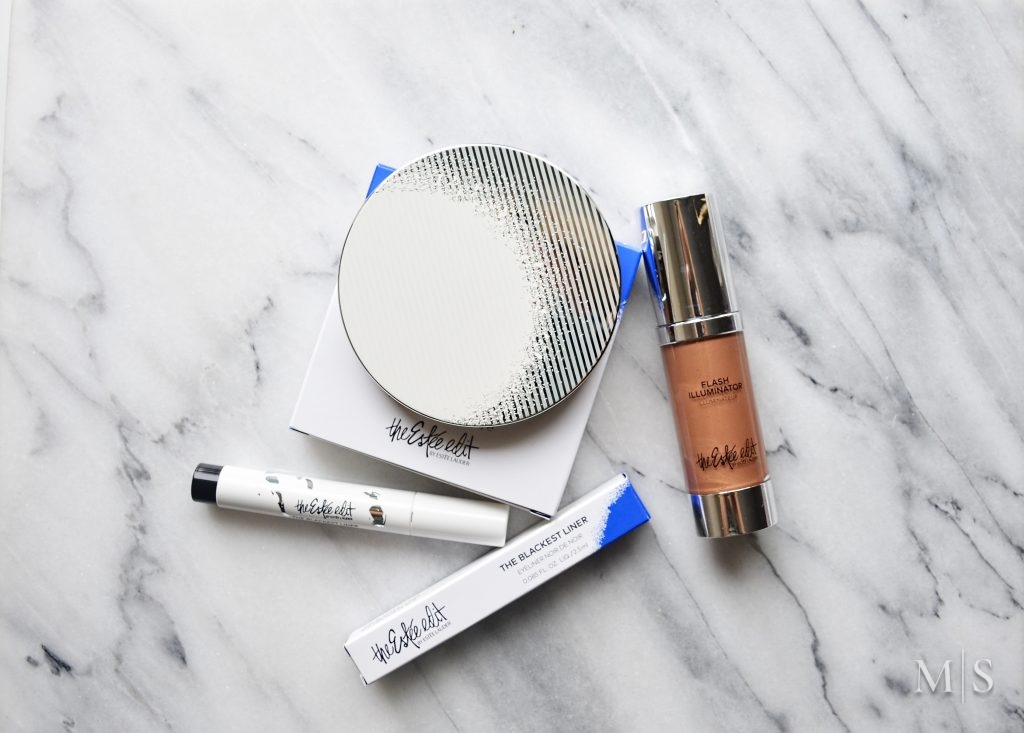 The Estée Edit The Barest Bronzer is described as a bronzer that gives the skin the perfect summery sun kissed look year round. It comes in two shades, Light/Medium and Medium/Deep. The compact is huge! You get 0.56oz of product which compared to your regular bronzer compact is almost double the product. The bronzer has a gold overspray which disappears after the first application and you're left with a nice almost matte bronzer which has a radiant finish.
I received the shade in Medium/Deep which is unfortunately a little too dark for my skin tone but I still made it work for the sake of testing it. The shade in Medium/Deep is pretty dark and has red and warm undertones. It's perfect for achieving that natural looking "just came from the beach" look.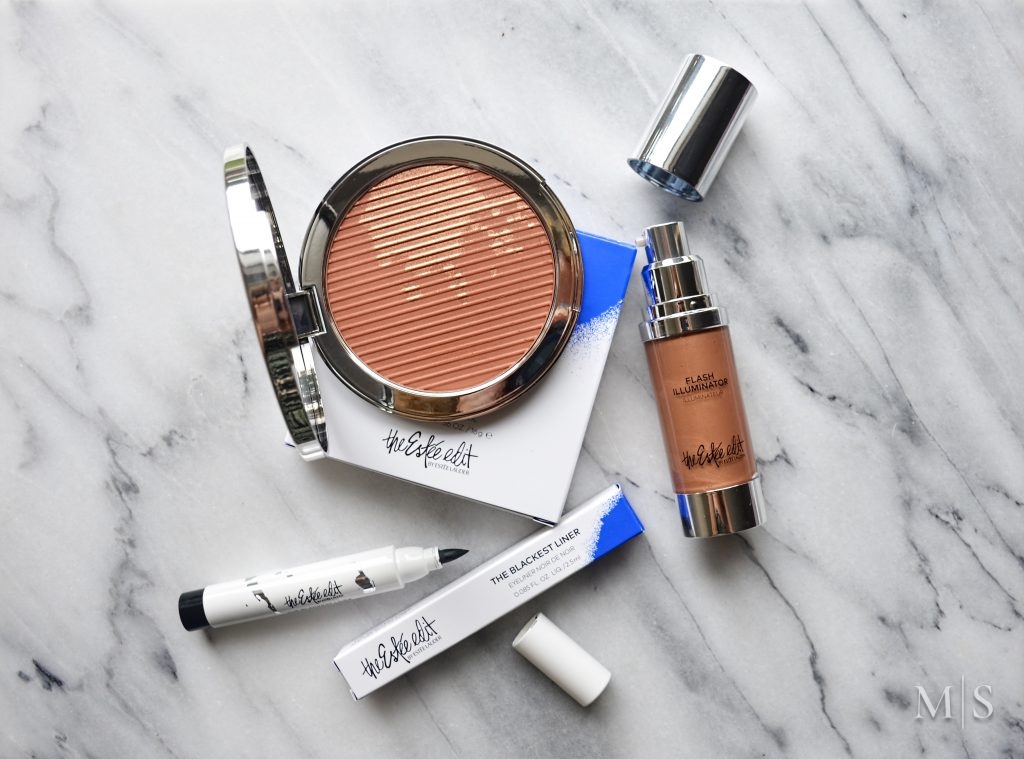 The formula of the bronzer is really nice, it doesn't feel powdery and blends effortlessly on to the skin. Since the bronzer is on the warmer side I wouldn't use this for contouring, it's only nice for giving your face some warmth so I think it would be perfect for the summer months.
If you have light to medium skin tone I would say stick with the lighter shade since the medium is very dark. The lighter shade also looks like it's more neutral so you might even get away using it as a contouring powder.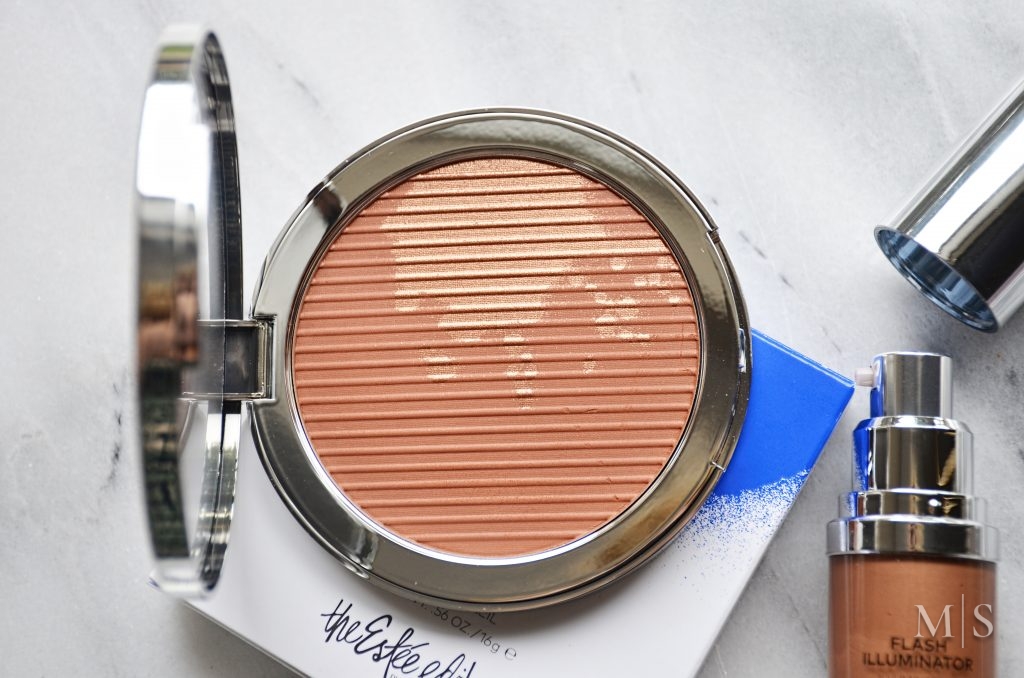 The Estée Edit Flash Illuminator is described as a complexion hybrid that combines hydrating skincare ingredients with an illuminator. It contains hyaluronic acid which is a moisture magnet and it's formulated with micro-fine pearls for a soft and luminous glow. You can wear it alone as a primer or just on the high points of your face or you can mix it with your foundation for an all over glow. You can even mix it with your body lotion if you like to add some glow to your body.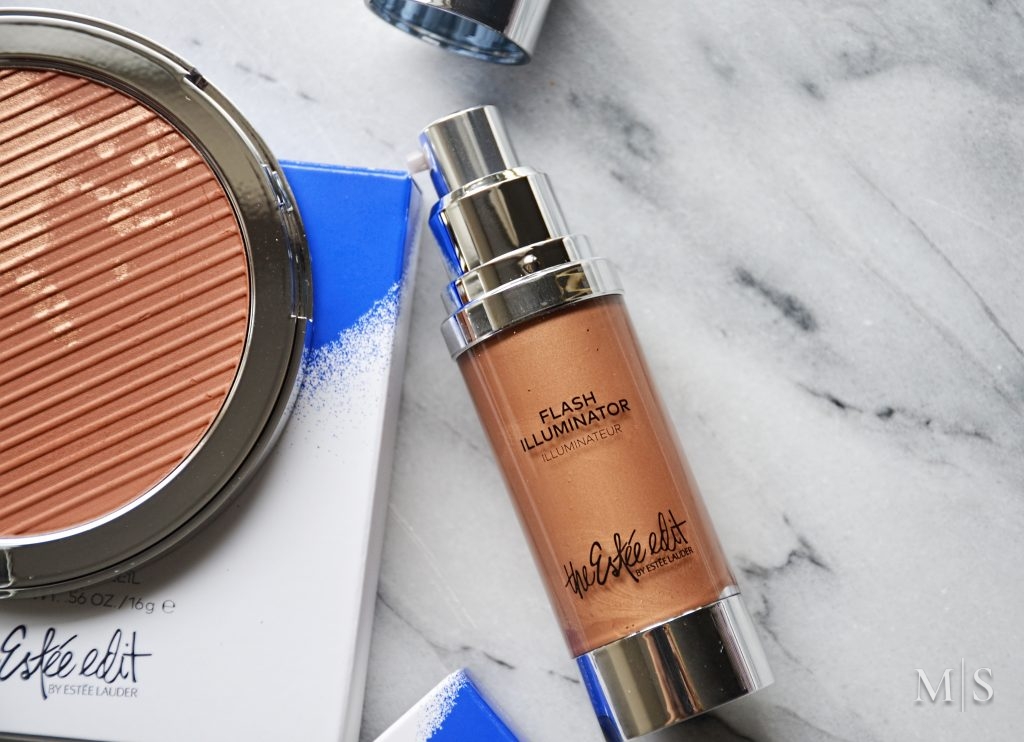 The Flash Illuminator comes in five shades, starting from a white pearlescent shade and ending with a deep bronze shade.
I received the shade in Night Light which is the darkest of the bunch. It's a very nice shimmery bronze shade that you can use to darken and add some bronziness to your foundation or you can even use it a liquid bronzer.
The formula has a mousse texture and feels a little thicker than your usual liquid highlighter. That said it still mixed up really well with my liquid foundations, you just have to make sure you use a little less product. It also works great as a shimmery liquid bronzer for my light to medium skin tone and gives the skin some warmth and luminosity.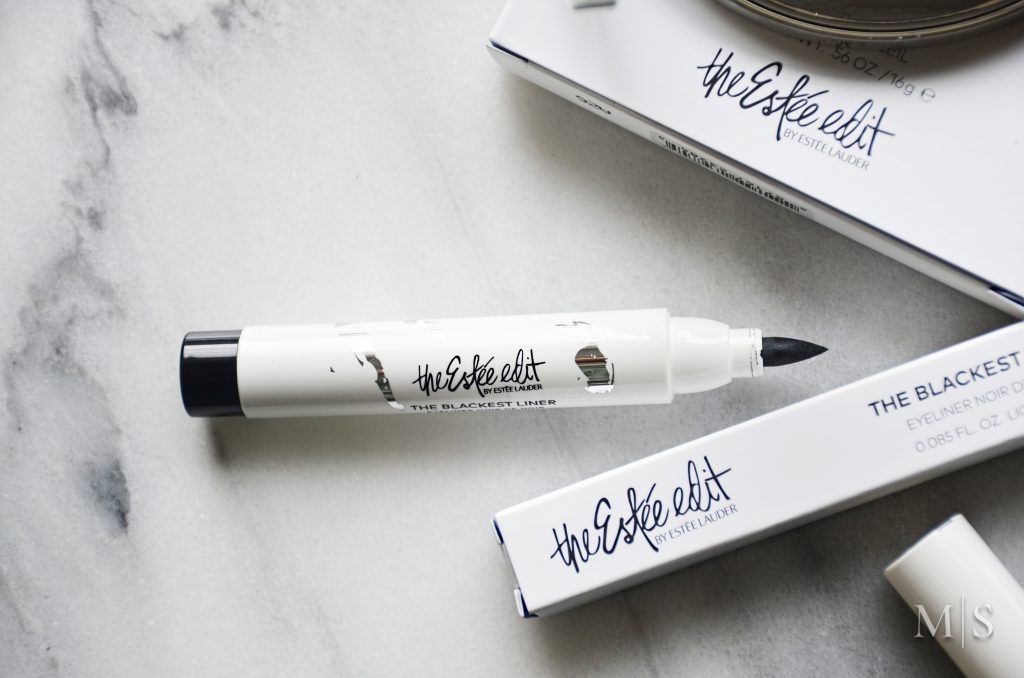 The Estée Edit The Blackest Liner is an ultra black tapered felt tip liner with 12h wear. The eyeliner looks like a straight up marker and it's super black with a matte finish. Since it's a felt tip it's suppose to be very easy to use and you can easily make thin or thick lines. For me these types of eyeliners are harder to use since you don't get any flexibility in the brush. I'm no pro when it comes to applying eyeliner and that's probably the skill I lack when it comes to makeup application so if you're a beginner like me I would probably get something that's easier to use.
Other than that I really like how black the formula is and also that it dries out to a matte finish. It was easier for me to do a thicker line which I went for when I tested The Blackest Liner.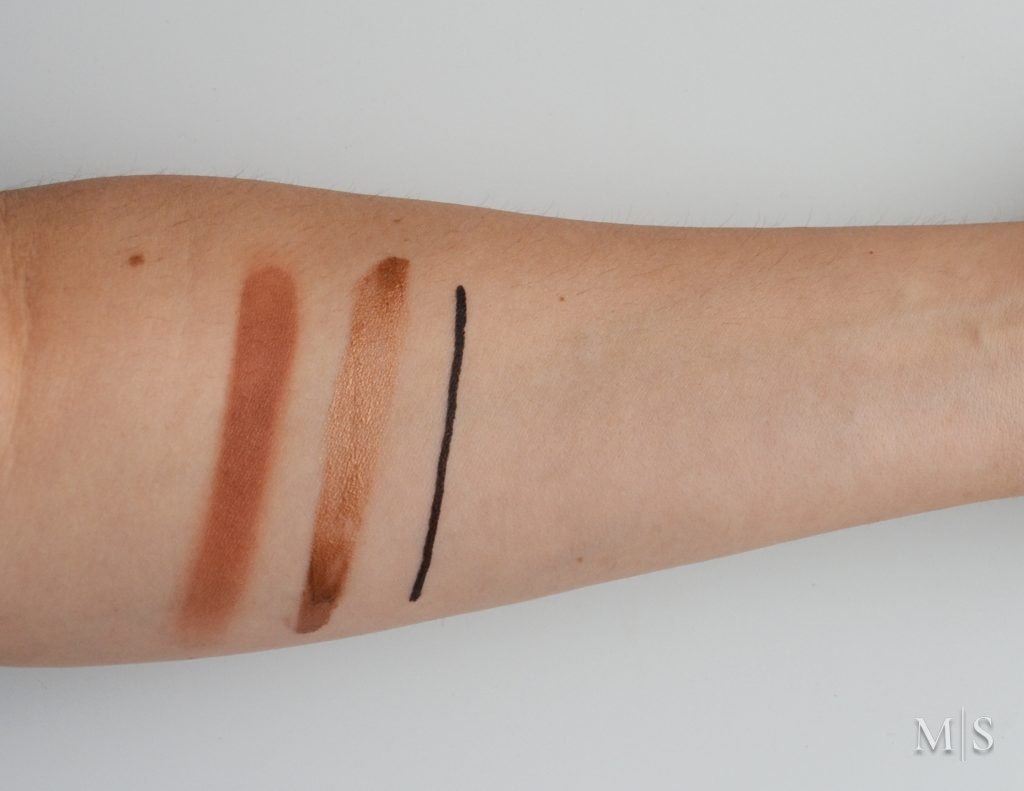 Swatches L to R: The Estée Edit The Barest Bronzer in Medium/Deep, The Estée Edit Flash Illuminator in Night Light, The Estée Edit The Blackest Liner
I have couple of other products that I want to try from the brand like their Cocobalms and Beam Team Hydrate+Glow and of course I will report back how I like them.
Have you tried anything from the brand that you really liked?
*PR Samples