I'm a huge fan of liquid lipsticks. It seems that liquid lipsticks are really in right now cause every company is coming out with their own version. Since I'm a fan of them I've tried a bunch from different companies, some are good, some are not that good. 
For me what makes a good liquid lipstick is good lasting power, doesn't dry your lips as much and doesn't feather or bleed. The Stila Stay All Day Liquid Lipsticks have all those qualities and more.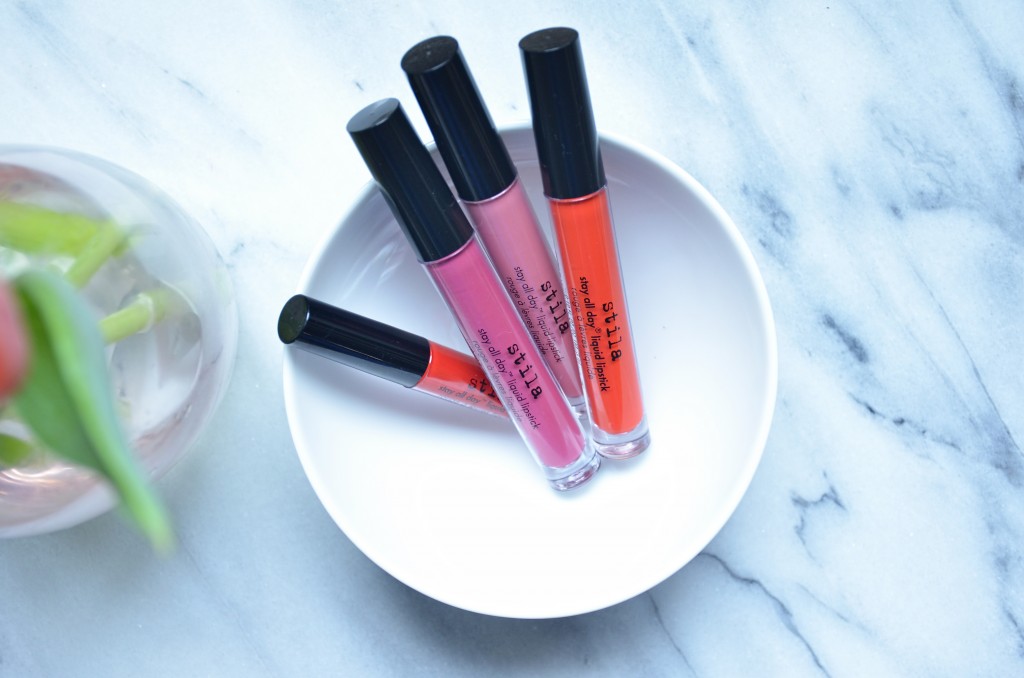 The range has 15 colors with really good neutral shades to the new summer bright shades. I think the range is only missing some good vampy shades that would be perfect for fall.
I got four shades to show you: Patina, Aria, Beso and Tesoro.
Patina is described as a dusty rose. It's a really nice mauve pink shade that's very popular cause it's always sold out on Sephora's website.
Aria is described as a magenta plum. This was my go to shade for fall, it's just beautiful with a neutral eye look.
Beso is also a very popular shade. It's described as true red shade. This is a classic bright red shade that is wearable all year long.
Tesoro is an orange red shade so of course I had to get it. This shade screams summer to me. This would go so well with a little tan but also suits lighter skin tones.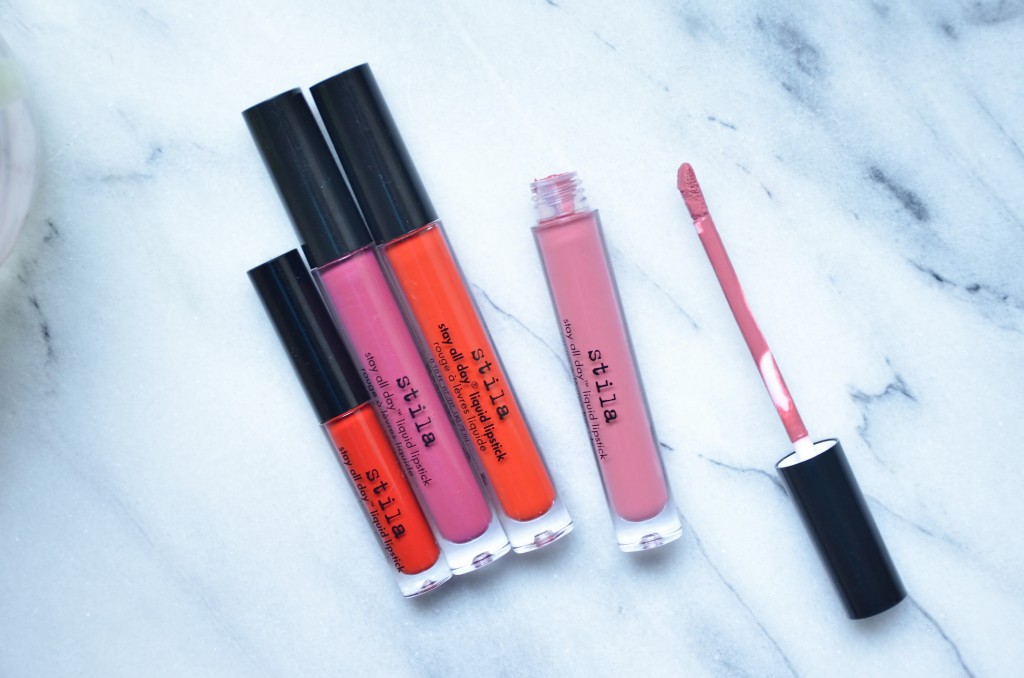 The doe foot applicator makes it very easy with application, I use the tip to do a precise line and then fill out the rest of the lips.
The lasting power of these is amazing. I can get away with eight hours of wear and this is after eating and drinking. The only thing that would break a liquid lipstick is if you eat food that has a lot of oil in it. They also feel very comfortable on the lips and they're not as drying as other liquid lipstick formulas. Of course like with every matte liquid lipstick your lips have to be in good condition so make sure to exfoliate and moisturize before you apply them.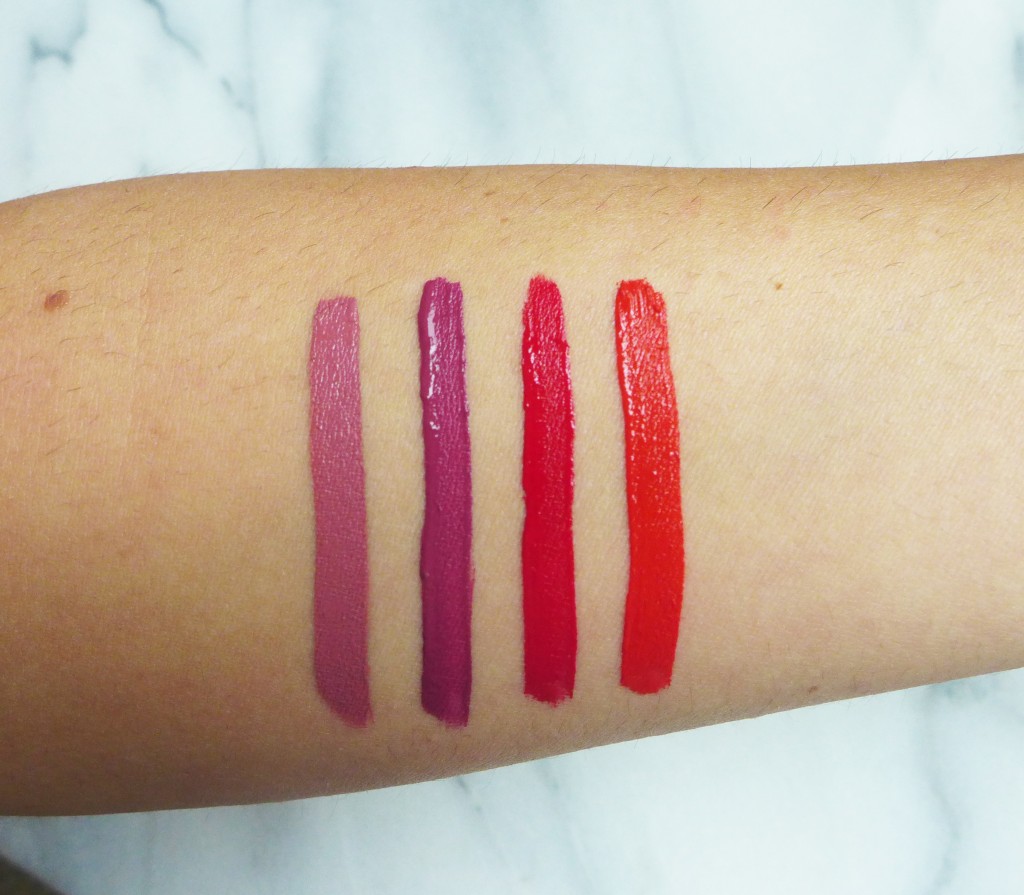 Swatches L to R: Stila Patina, Stila Aria, Stila Beso and Stila Tesoro
The Stila Stay All Day Liquid Lipsticks are my favorite formula, they're up there with the Sephora Cream Lip Stains which I'll be reviewing next.
What is your favorite formula for matte liquid lipsticks? Have you tried any of the Stila Stay All Day Liquid Lipsticks?