A part of my beauty and self care routine is maintaining my smile. I don't have perfect teeth (half of my teens I wore braces) but I always make sure to keep them as white as possible. Maintaining my teeth and making sure they are healthy but also in good condition is important both from an aesthetic point but also as a health point. I had the pleasure of trying the Snow At Home Teeth Whitening Kit, a teeth whitening system that gives professional results but it is less expensive than going to your dentist.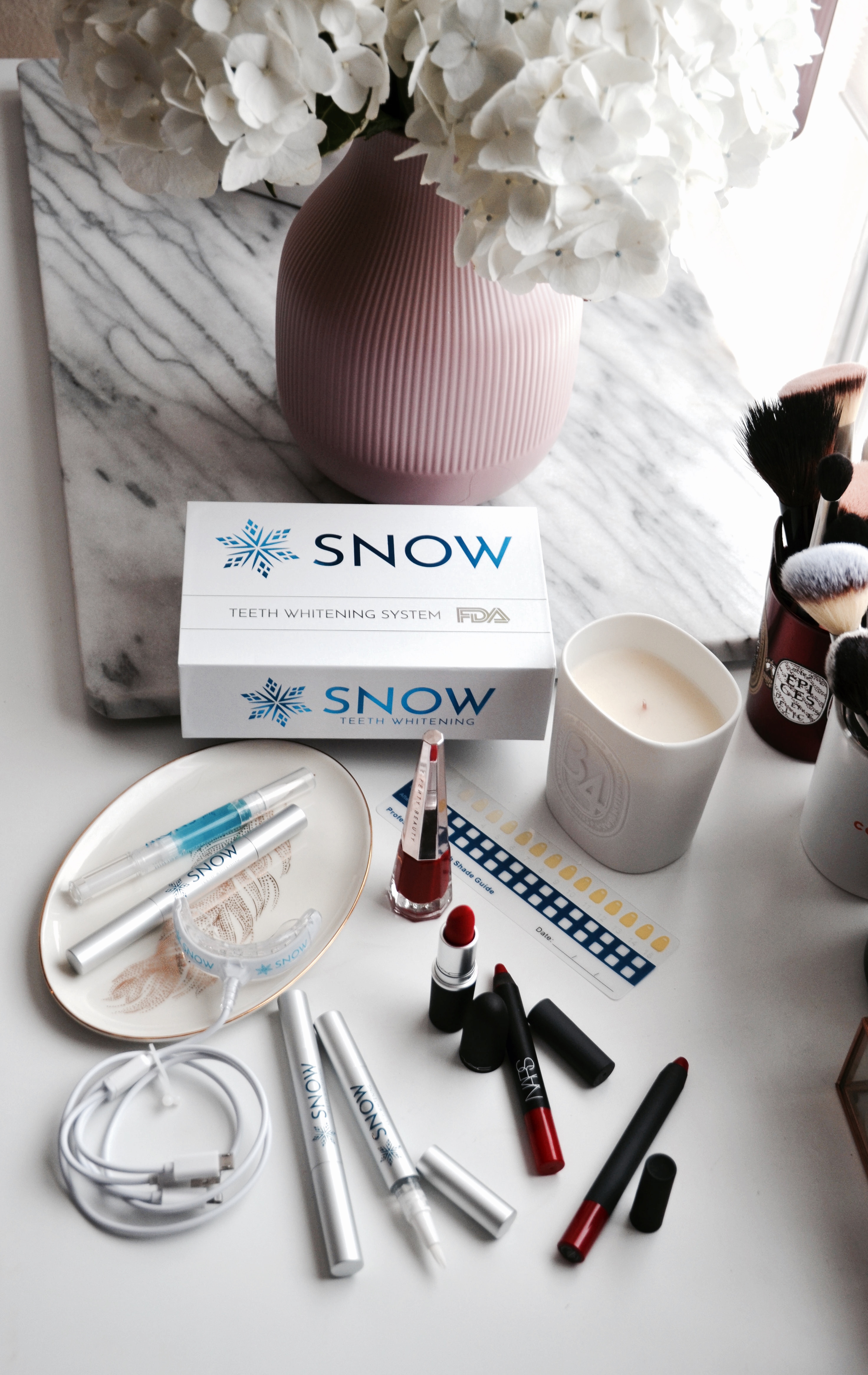 The Snow At Home Teeth Whitening Kit comes with three wands that have the teeth whitening serum ( a 12 moth worth of serum) plus the original patent safe LED activating technology. It also comes with sensitivity prevention gel which is optional to use just in case you have very sensitive teeth.
Snow's teeth whitening serum doesn't cause sensitivity which is amazing. I haven't used a professional kit before but I've used whitening strips and those would sting and burn while they were on my teeth.
The formula whitens all types of stains and also prevents staining. There are no dangerous chemicals and the formula is not tested on animals. Also profits from each order are donated to families who can't afford dental care.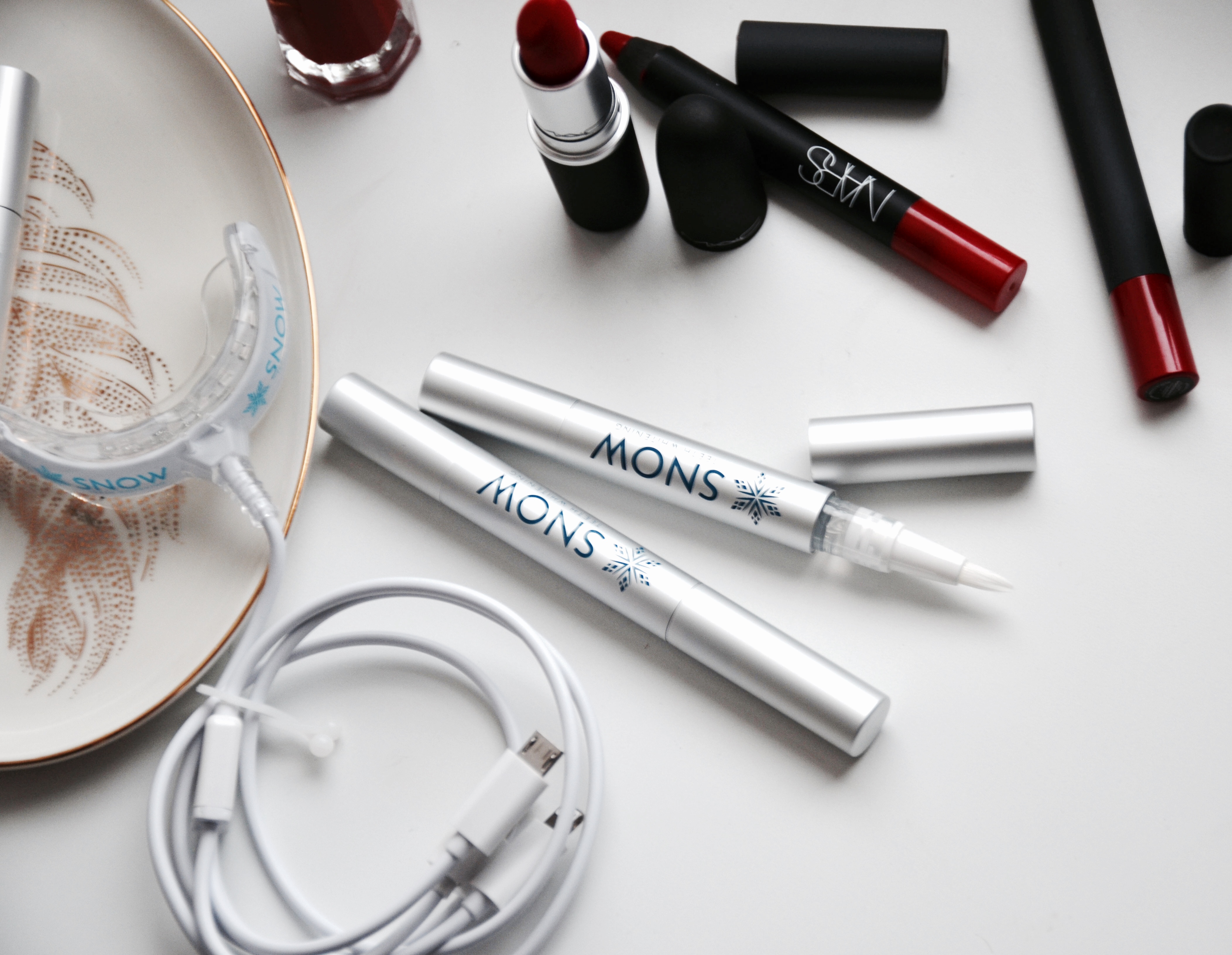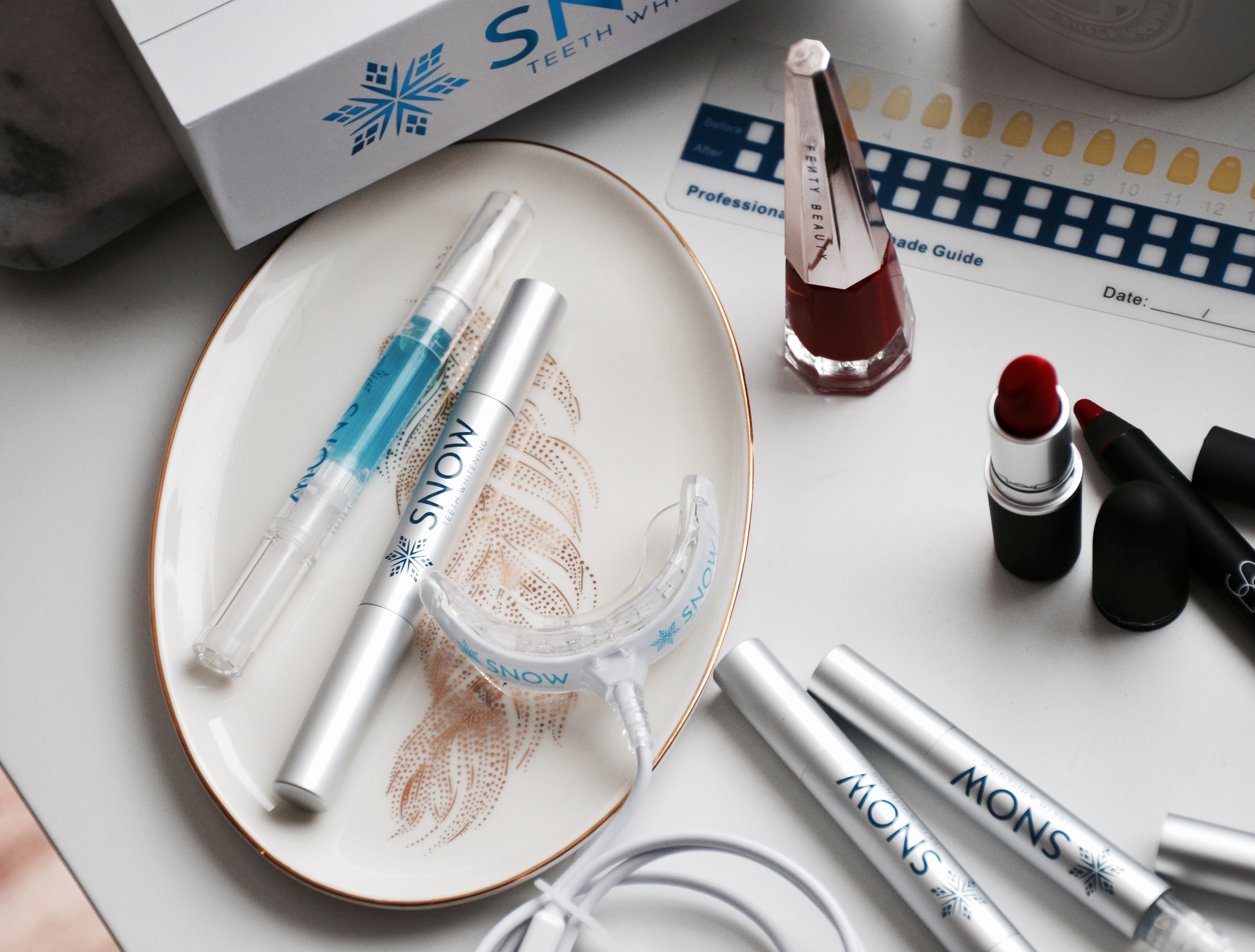 How to use:
Brush your teeth. Brush your teeth for two minutes using circular motions. When finished, floss and rinse.
Apply the serum. Twist up the wand and apply serum to each tooth – paint each tooth as you would your nails!
Whiten! Once the serum has been applied to your teeth, plug the LED light into your device and put the mouthpiece in. Keep the light in for 10-30 minutes (time varies based on your desired whiteness)
Rinse. After whitening for your desired length of time, unplug and remove the light from your mouth. Rinse both the light and your mouth.
You can leave the serum on for 10-20 min (the longer the minutes, the better the results). I usually leave the serum about 15 minutes and go on and check my mail while the serum is working. After the first use I noticed that my teeth were whiter by a shade or even two. I'm a coffee drinker so that is my biggest causer of stains. I also use a gentle toothpaste so the Snow Teeth Whitening Kit really helps with the color of my teeth.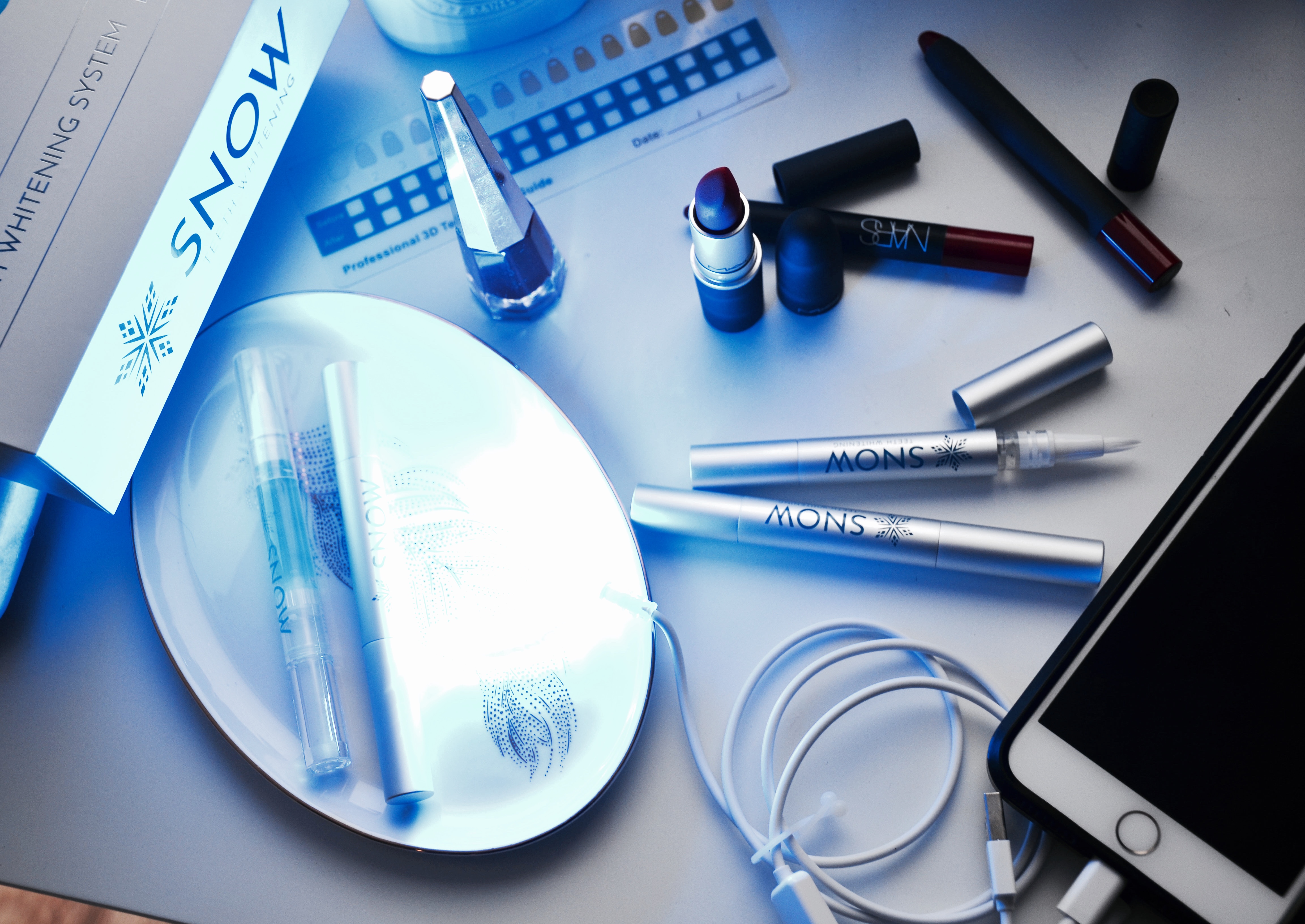 The LED light comes with different cable outlets so it works with IPhones and other devices too.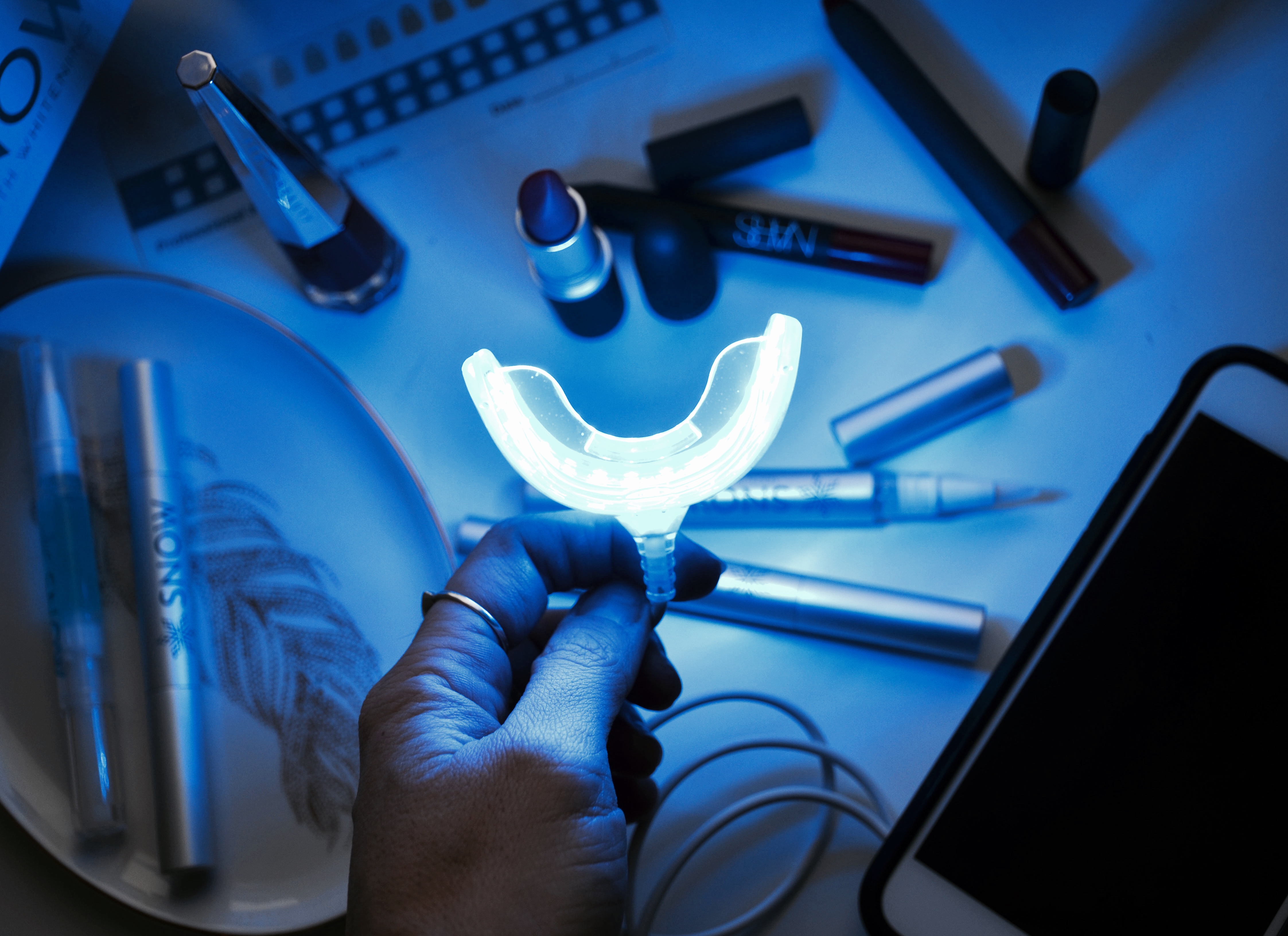 What I like about the Snow Teeth Whitening At Home System is that is portable. The wands and the LED light don't take up much space so I actually brought them with me on my Miami trip. Since receiving the kit I've used it three times and my teeth are white with no visible stains.
I didn't have any sensitivity both while using the kit but also after which is very important to me.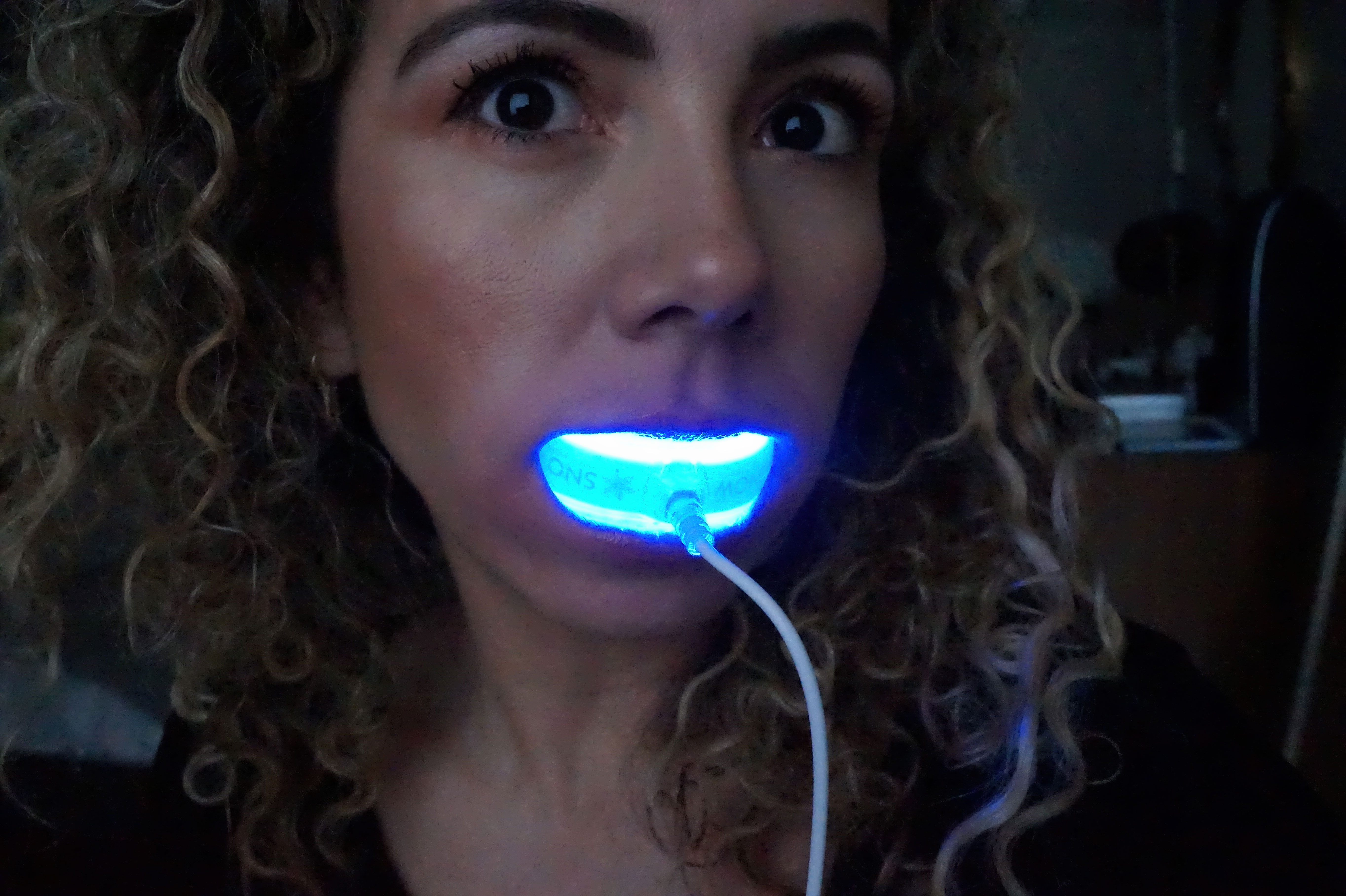 Before using the kit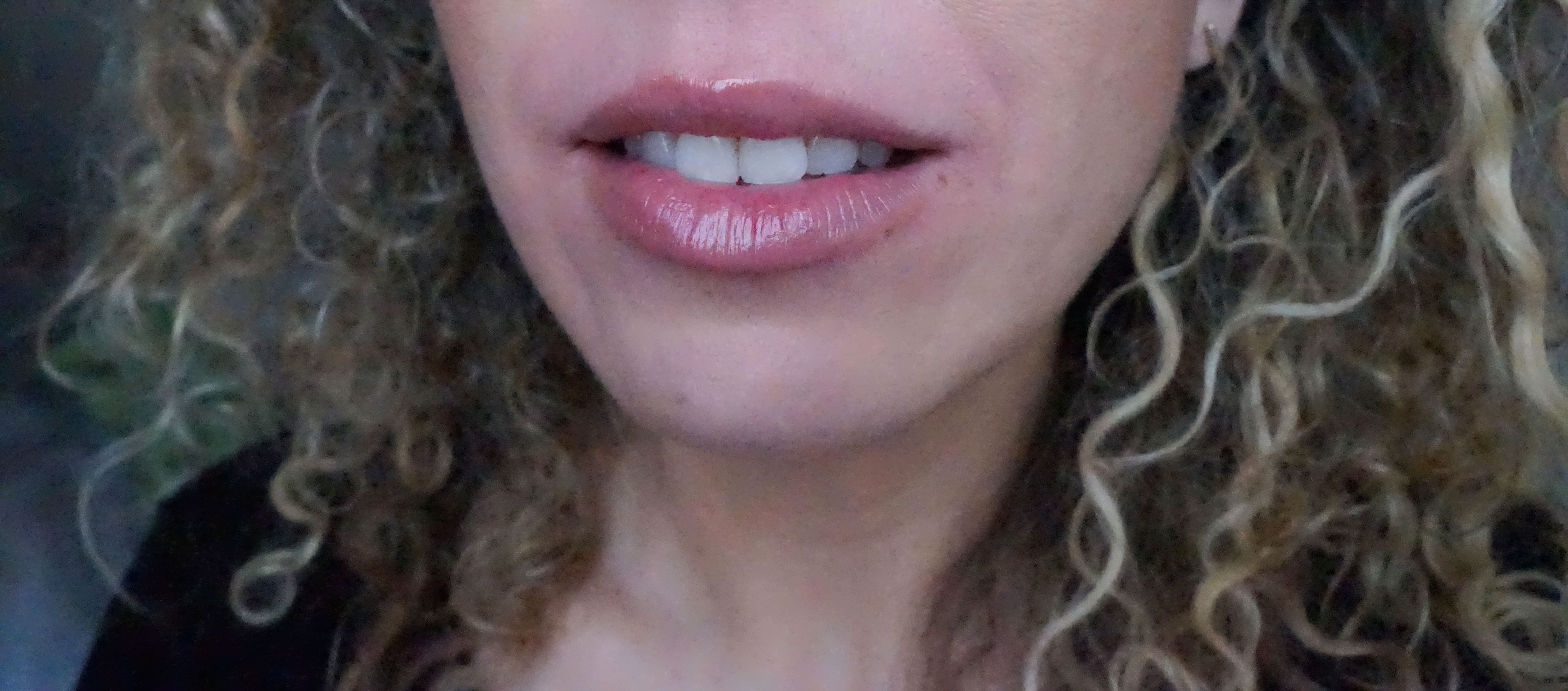 After one use of the Snow Teeth Whitening At Home System
Bottom line, I'm really impressed by the Snow Teeth Whitening At Home System. I noticed a difference in my teeth after one use so I will continue to use it. I love that the system is very easy to use but also quick. The fact that it doesn't cause any sensitivity but it gives professional results is amazing.
*Many thanks to Snow for sponsoring this post. As always all opinion is my own.