Maybelline is launching so many exciting products in 2017! I got a preview of the products that are coming out in January 2017 and they all look amazing. From cushion foundation to a nude lipstick line, they've got it all. Here is a sneak peek of some of the products that will launch in your local drugstore and Ulta come January 2017.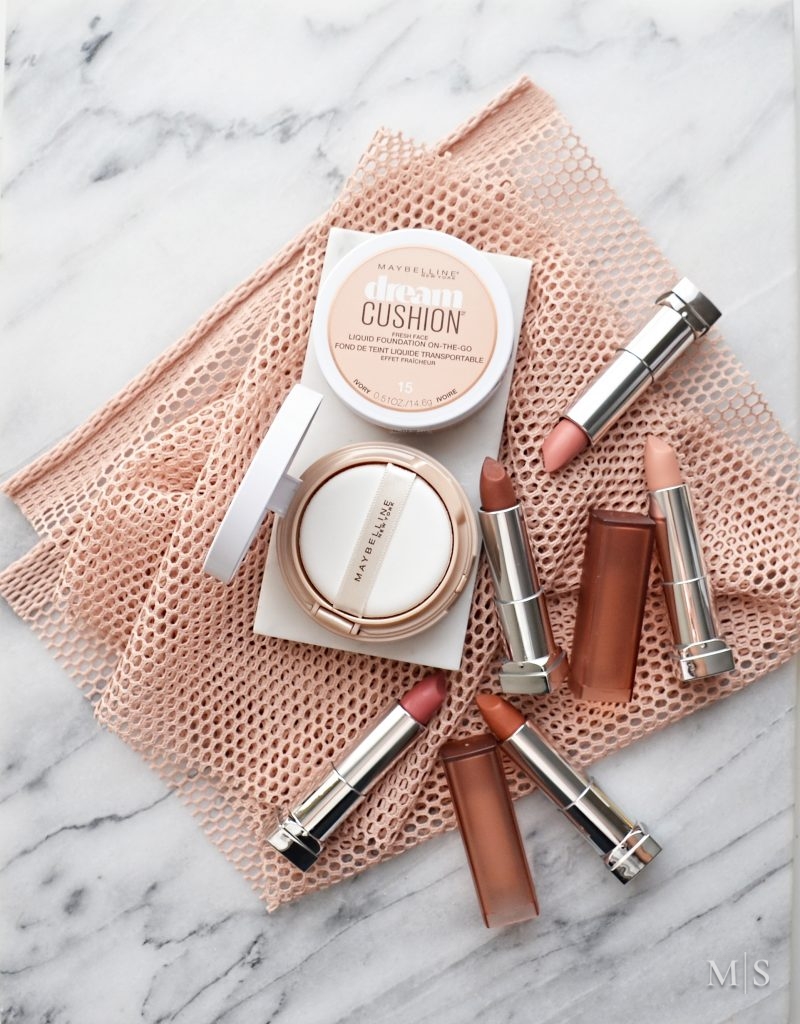 Maybelline Dream Cushion Foundation $15.99 – Is a liquid foundation that delivers luminous coverage packaged in a travel friendly cushion compact. The formula of the foundation is light weight with a skin like finish and a dewy glow.  Available in 8 shades.
Maybelline Dream Brightening Creamy Concealer $7.99 – Blendable, covers dark circles and brightens the under eye area, covers imperfections and smooths uneven skin tone. The formula has light reflecting pearls and provides medium to full coverage. Will be available in 6 shades.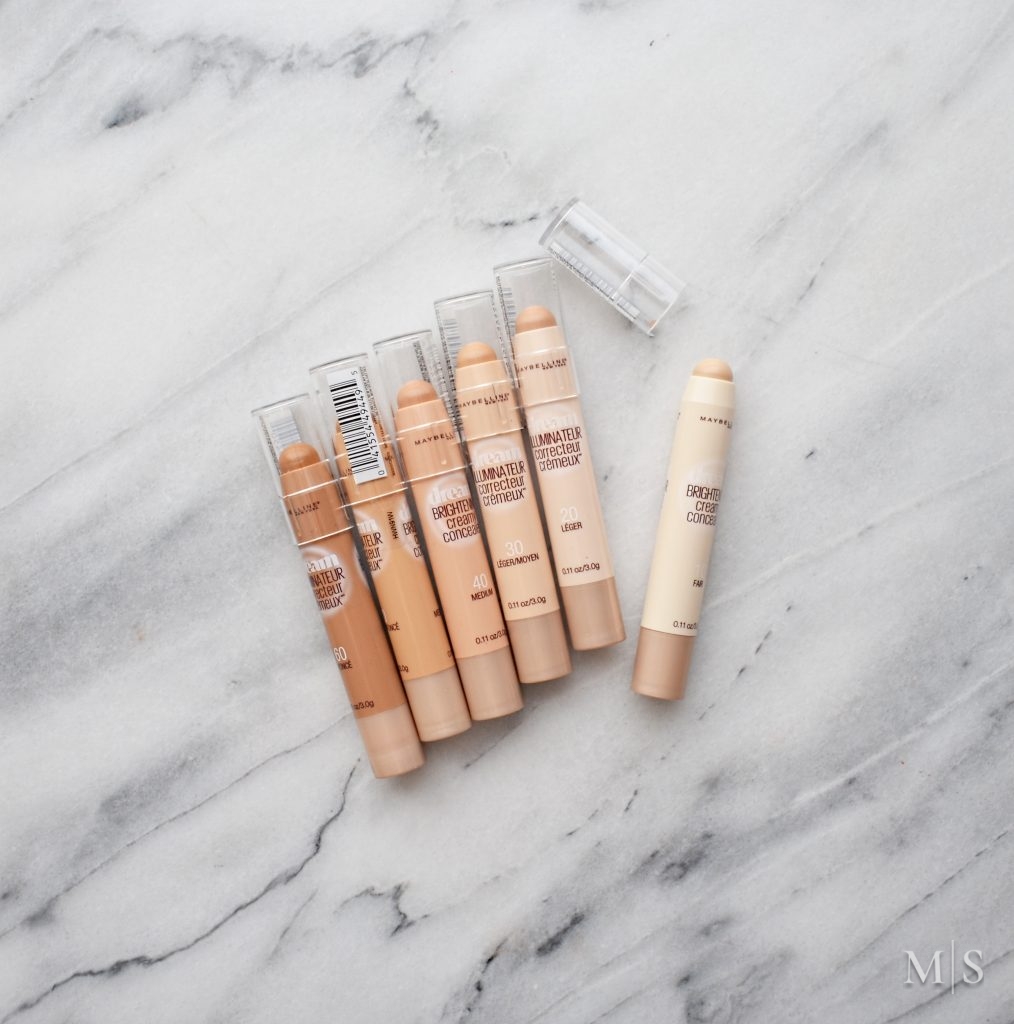 Maybelline Brow Precise Perfecting Highlighter $7.99 – Maybelline's first high coverage brow highlighter helps with accentuating brow arches while covering stray hairs and other imperfections. Available in 3 shades.
Maybelline Face Studio Master Strobing Liquid Illuminating Highlighter $9.99 – A multi-functional illuminator that delivers diffused all over highlight in 3 different shades, ranging from iridescent to champagne and golden tones.
Maybelline Colossal Big Shot Mascara $8.49 – Lifts and separates in just one coat for full and bold lashes. The unique design of the bristles gathers more formula, boosting the most intense volume. The formula is infused with collagen that help you achieve big bossy lashes that wont't smudge all day. I've already tried this mascara and I quite like it. It holds a curl, provides me with volume and length and most importantly doesn't flake.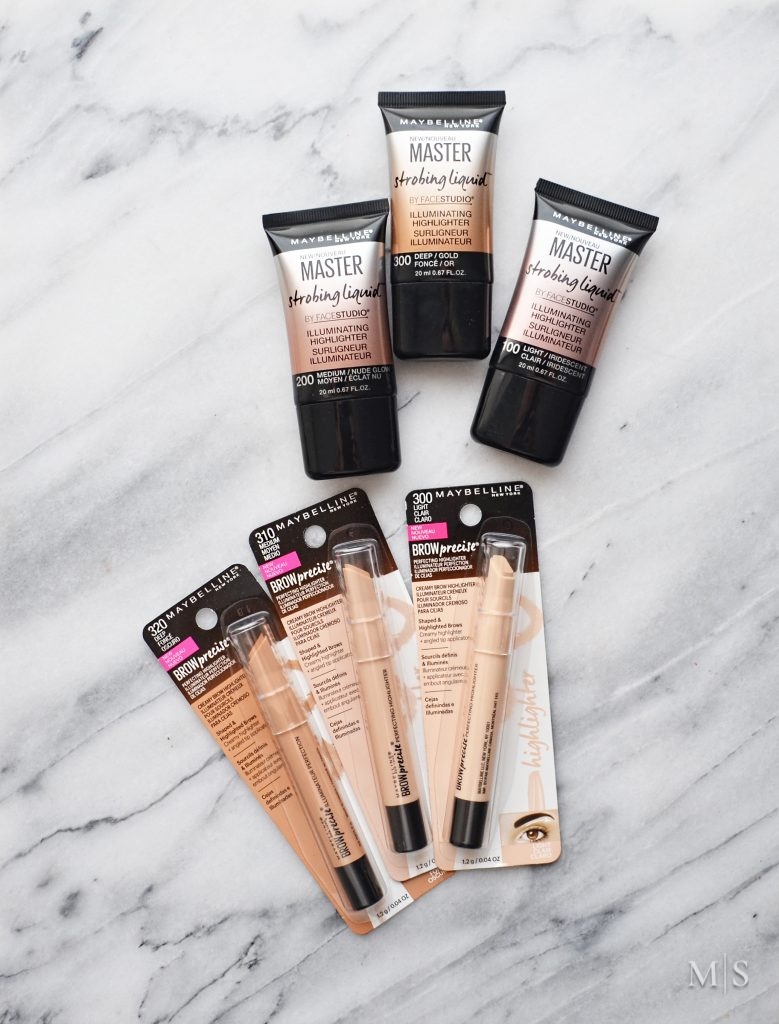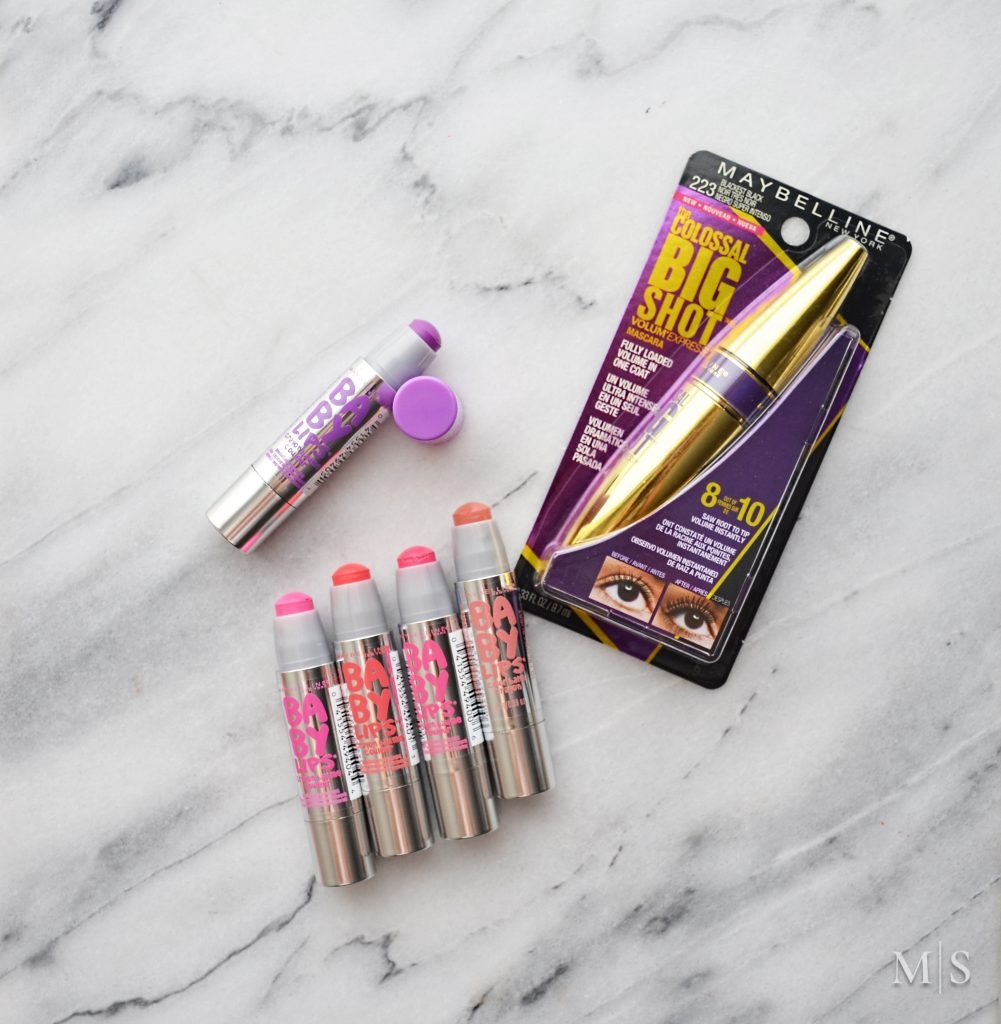 Maybelline Baby Lips Color Balm Crayon $6.99 – Maybelline's first oil balm delivers intense moisture with a pop of bright juicy color. While providing intense color the balm like crayon provides up to 12 hours of hydration. Available in 5 shades.
Maybelline Color Sensational Inti-Matte Nudes $7.49 – A collection of nudes enriched with golden undertones. Available in 10 warm shades, the creamy matte formula contains honey nectar oils which makes the formula super comfortable to wear and non drying.
Maybelline Expertwear Eye Shadow $3.99 – Highly blendable eyeshadow with intense pigment that will not fade, flake or crease. Available in 20 shades they range from neutral and bronze shades to very intense brights pops of color.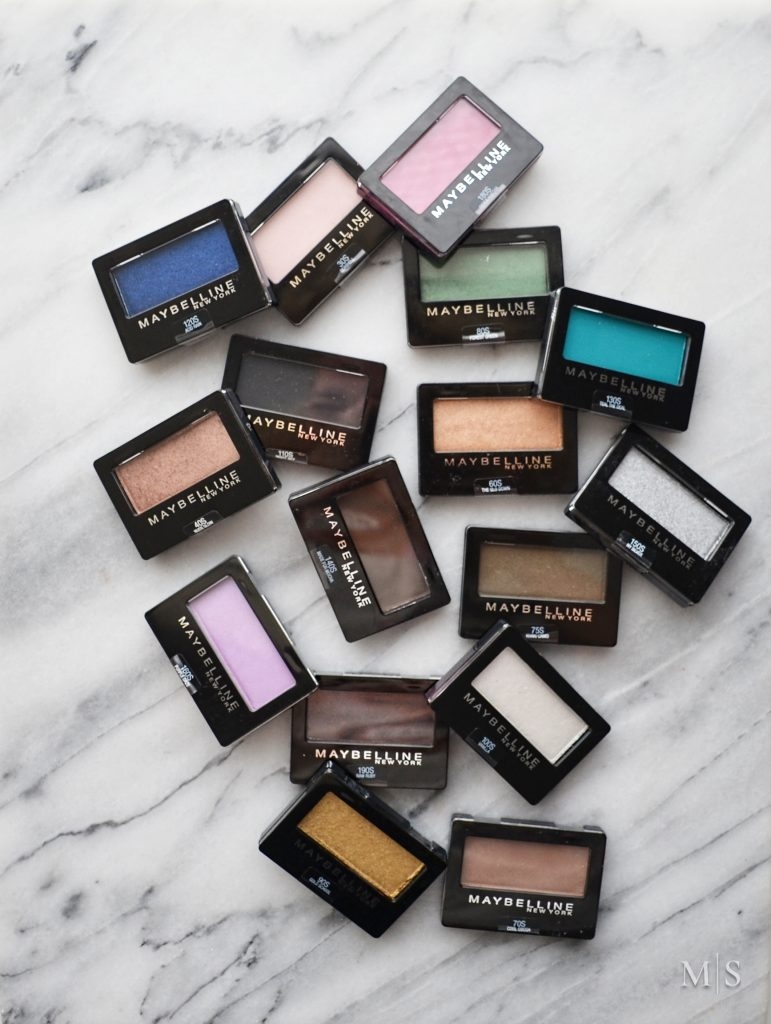 In addition to the above, Maybelline is releasing a 24Karat Nudes Palette, Lip Studio Color Contour Palette, Color Sensational Shaping Lip Liners in 14 shades, Face Studio Master Blush Color & Highlighting Kit, 10 new shades of their Sensational Vivid Matte Liquids and Face Studio Master Camo Color Correcting Kit.
I'm mostly excited to test out the Dream Cushion Foundation and see how it compares to the L'oreal version. I also love the look of the new nude lipsticks. Maybelline does one of my favorite drugstore lipsticks so I'm sure that I will like these.
I will have review posts for most of the products that I got. Let me know what you want me to test first in the comments below.
*PR Sample