When I want to look put together but I don't want to wear a lot of makeup, I go for a "no-makeup makeup" look. A "no-makeup makeup" look is using less products and looking as natural as you can while still having makeup on. There are couple of steps that I take to achieve this look so I wanted to share them with you.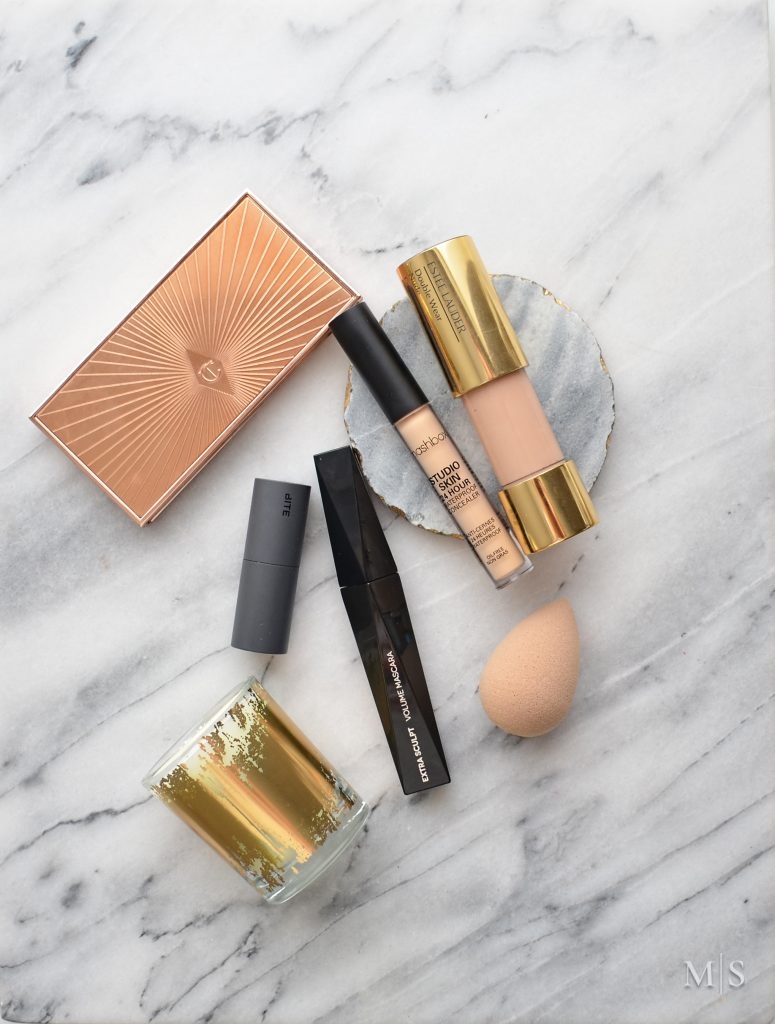 Use a light base that looks natural on the skin and spot conceal for added coverage. This is a great way to achieve a skin like finish without looking too made up. A good light foundation that I've been reaching for is the Estee Lauder Double Wear Nude Cushion Stick Radiant Makeup. If you're looking for an affordable option, the L'oreal True Match Lumi Cushion Foundation is also a great option. Both are great for people with normal to dry skin and have a radiant finish. If you're looking for a light base for oily or combo skin, I have a blog post suggesting some light bases for every skin tone.
For the concealer option, I switch up my concealers a lot. I'm currently using the Smashbox Studio Skin 24 Hour Waterproof Concealer which has medium coverage. But I also like the Urban Decay Naked Concealer and Becca Aqua Luminous Perfecting Concealer (perfect for achieving a natural look if you don't have a lot to cover since it's light).
I skip on the powder because I want to look as natural as I can but if you're oily and you need to powder, use a translucent powder to set your makeup so it doesn't add extra coverage.
Also a good tip for achieving a natural looking base is to apply your foundation with a damp beauty sponge. The sponge sheers out the foundation, adds moisture to the skin and you're left with a beautiful natural finish.
Use a neutral bronzer as a blush. You have to go light on the bronzer since we want to look as natural as we can. I use the Charlotte Tilbury Filmstar Bronze & Glow to add some warmth to my skin and also use it as a blush. Since the bronzer has a neutral shade and skin like finish it will look more natural on the skin than applying a blush with a different color.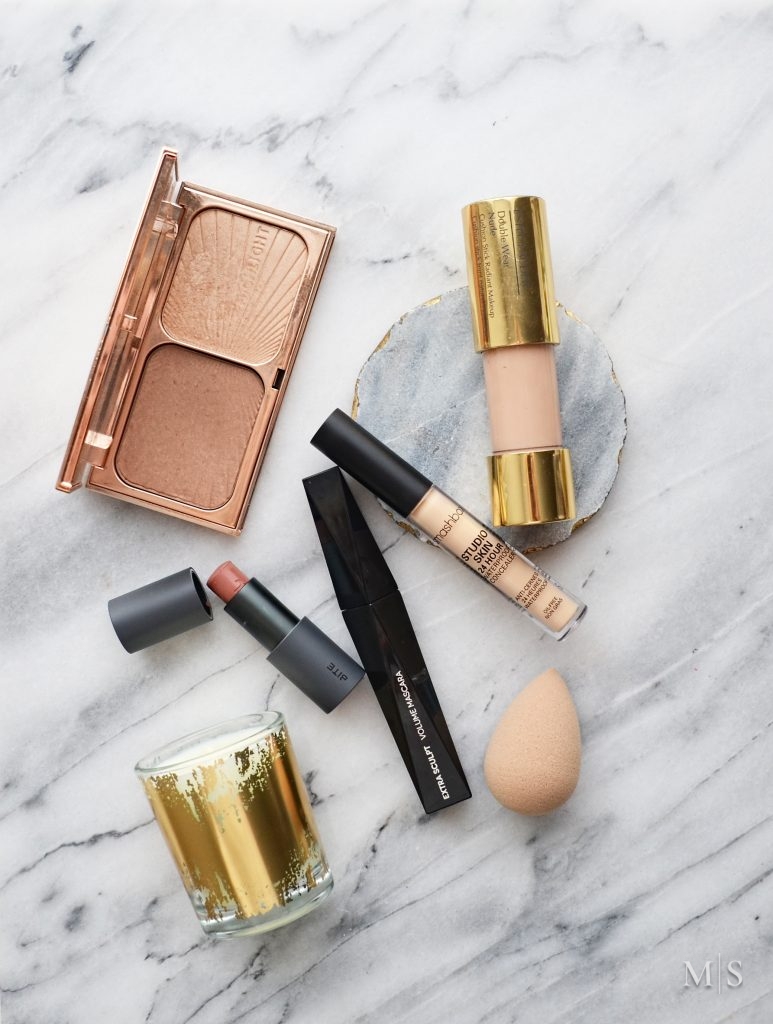 Use a mascara that gives you both volume and length. I find that mascara opens my eyes and makes me look well rested and awake. I have long lashes but they are straight so I need a mascara that will hold a curl all day without smudging. I recently discovered the Kiko Extra Sculpt Volume Mascara and I've been loving it. You can always use a waterproof mascara because they last longer but I'm just too lazy to take those off (they're so hard to take off!).
Go for the monochrome look when it comes to eyes and lips. Using a cream product for both your eyes and lips that has a neutral feel is great for achieving a natural look. The Bite Beauty Multisticks are a great options for this. You can use them on your eyes, lips and cheeks. So it looks natural, I only apply a tiny bit of product both on my eyes a lips. For the eyes I take a blending brush and just apply a wash of color to the eyes using the shade in Cashew. I also dab a little product with my fingers over my lip balm just to add a touch of color.
And there you have it, a look that is both natural but also put together and you can achieve it in 5 minutes so it doubles up as a makeup look that you do when you're in a rush.
How often do you go for the "no makeup, makeup" look?