There was an early access for Nordstrom cardholders for their Anniversary Sale but today the sale is open for everybody. Nordstrom's Anniversary Sale is their biggest sale of the year so now it's the time to take advantage and get some items that you've always wanted.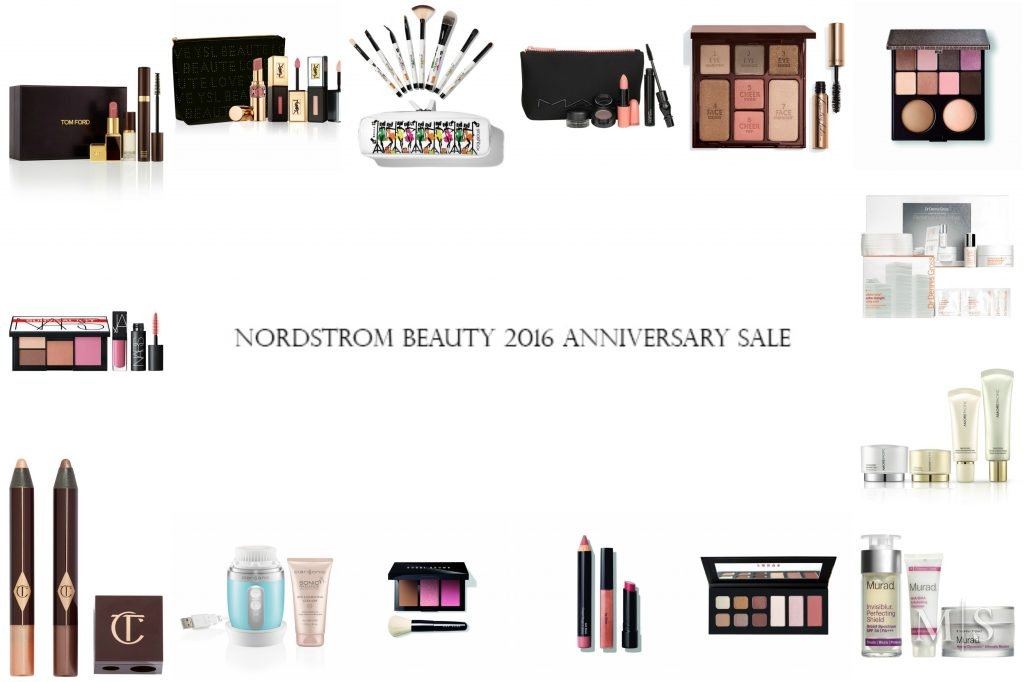 Besides their usual clothing, shoes and accessories sale Nordstrom has a whole Beauty Exclusives sections with sets and products that are exclusive to the store.
I'm planning on doing some shopping so I though I would share my wish list and recommendations for the beauty lovers out there.
Tom Ford Makeup Set $95- The set includes two full size items and one deluxe sample. It comes with a full size lip color in Indian Rose, full size extreme mascara in Raven and a deluxe sample of the Illuminating Primer.
YSL 'Rebel Nudes' Set $72 (a $108 value) – The set includes three full size items and a makeup bag. The lip shades that come in the set are: Full-size Rouge Volupté Shine Oil-in-Stick Lipstick in 47 Beige Blouse, Full-size Rouge Pur Couture Vernis a Levres Glossy Stain in 07 Corail Aquatique,  Full-size Plump Up Glossy Stain in 200 Plump Up.
MAC 'Look in a Box-Sunblessed' Nude Lip & Eye Kit $39.50 (a $71.50 value) – It's a neutral lovers set and includes everything that you need to create an every day look. The set comes with: Full-size Eyeshadow in Deception, Full-size Fluidline in Blacktrack, Full-size False Lashes Mascara, Full-size Lipstick in Sunblessed and Cosmetic Bag.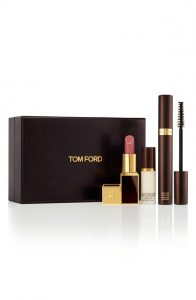 Bobbi Brown 'Bobbi on Trend – Nude Lips' Set $50 (a $81 value) – The set includes: Full-size Art Stick in Brown Berry, Full-size Sheer Lip Color in Pink Buff , Full-size Lip Gloss in Pretty in Pink Sunset.
Bobbi Brown 'Bobbi on Trend Cheek' Set $50 (a $92 value) – Inspired by Bobbi's signature blush technique, this cheek set includes a natural bronzer, a pop blush shade and a shimmer-infused highlighter. The set includes: Bronzing Powder in Golden Light, Illuminating Bronzing Powder in Exclusive Belize, Blush in Pretty Pink and a Mini Face Blender Brush.
Nars 'Survival – I' Kit $59 (a $116 value) – The kit includes: Eyeshadow in Naïad, Eyeshadow in Kalahari II, Blush in Mata Hari, Blush in Off Limits, Mini Lip Gloss in Party Girl and Mini Audacious Mascara in Black Moon.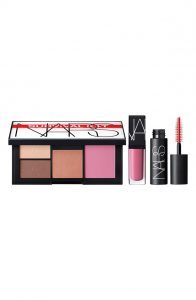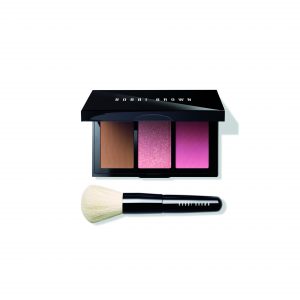 Laura Mercier 'Flawless Icons' Eye & Cheek Palette $65 (a $155 value) – The palette includes: Eight Eye Colors in Stellar, Cashmere, Guava, African Violet, Boudoir, Vie en Rose, Minx, Coffee Ground, Matte Radiance Baked Powder in Bronze 02 and Matte Radiance Baked Powder in Highlight 01.
Smashbox 'Photo Bombshell' Brush Collection $79 (a $175 value) – The collection includes eight full size brushes. The brushes that come in the set are: Foundation Brush #13, Fan Brush #22, Angled Brow Brush #12, Lip Brush #6, Matte Shadow Brush, Shadow Brush, Definer Brush #15, Arced Eyeliner Brush #21. The set was designed by the artist Donald Robertson and has a very cool colorful design.
Lorac 'Refined Romance' Eye & Cheek Palette $18 (a $30 value) – The palette includes: 6 Eyeshadows with shades in Ivory Shimmer, Gold Shimmer, Burgundy/Brown Shimmer, Light Rose/Taupe Matte, Light Purple Shimmer and Burgundy/Brown Matte, 2 Shimmer Highlighters with shades in Cream Shimmer and Light Pink Shimmer and Matte Blush in Rose Matte.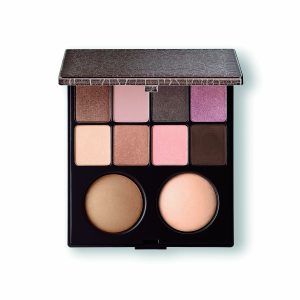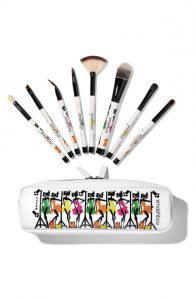 Charlotte Tilbury 'Mesmerizing Smokey Eye' Colour Morphing Eyeshadow Pencil Duo & Sharpener $49 (a $61 value) – The set includes: Colour Chameleon Colour Morphing Eyeshadow Pencil in Dark Pearl, Colour Chameleon Colour Morphing Eyeshadow in Champagne Diamonds and a Pencil Sharpener.
Charlotte Tilbury 'Instant Beauty Palette – The Dolce Vita Look' 5-Minute Face On the Go $75 (a $147 value) – This is Charlotte's signature Dolce Vita look in a palette form. The palette has: Three Eyeshadows, Cheek to Chic Swish & Pop Blush, Filmstar Bronze & Glow Face Bronzer & Highlight and a Travel-size Legendary Lashes Mascara.
Dr. Dennis Gross Skincare 'Radiance Peel Ritual' $169 (a $258 value) – I'm a big fan of the peel pads and I think if you've used them before and loved them this is a great set that you can save some money on. The ritual includes: Alpha Beta® Peel Extra Strength Formula (60 treatments), Alpha Beta® Medi-Spa Peel (16 treatments) and Firming Peptide Milk.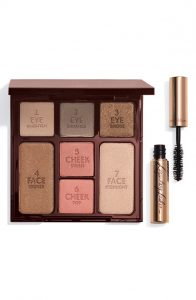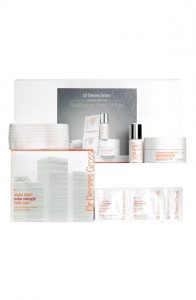 Clarisonic 'Mia Fit – Pink' Skin Cleansing System $153 (original price at $$219) – I've been using the Mia Fit for awhile now (review coming soon) and I quite like it so if you every wanted to get a Clarisonic this is a good way to take advantage and get it on sale. The system includes: Mia Fit Skin Cleansing Device in Pink, Skin Illuminating Cleanser, Mia Fit Radiance Brush Head, USB-enabled Universal Voltage Charger.
Murad 'Perfectly Beautiful' Skincare Set $89 (a $142 value) – The deluxe skincare set by Murad features three products that cleanse, treat and protect your skin. The set includes: AHA/BHA Exfoliating Cleanser (1 oz.), Invisiblur™ Perfecting Shield Broad Spectrum SPF 30 PA+++ (1 oz.), Hydro-Dynamic® Ultimate Moisture (1.7 oz.).
AMOREPACIFIC 'Time Zones' Collection $260 (a $501 value) – If you want to treat yourself with some anti-aging luxe skincare this is the set to go with. The collection includes: Line Revolution Firming Neck Crème (1.01 oz.), Time Response Eye Renewal Crème (0.5 oz.), Time Response Intensive Hand Renewal Crème, Time Response Overnight Treatment Masque (1.7 oz.).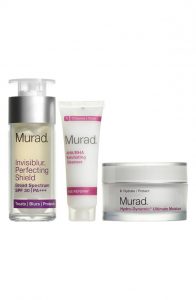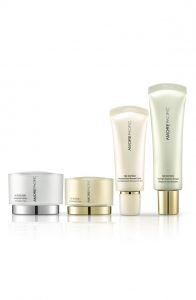 And there goes my excessive list of products and sets I would like to get from the Nordstrom Beauty 2016 Anniversary Sale. There are also some great fragrance sets if you're looking for a new perfume. My favorites include the Elizabeth and James 'Nirvana White' Set $100 (a $160 value) which comes with 3.4 oz of the perfume and 3.4 oz of the body oil and the YSL 'Black Opium' Eu De Parfum Set $120 ( a $183 value) and comes with Eau de Parfum Spray (3 oz.) and Travel-size Eau de Parfum Spray (1 oz.).
The Nordstrom 2016 Anniversary Sale started today on July 22nd and lasts till August 8th. The beauty deals are going very fast so if you have your eyes set on something you should grab it sooner than later.
Are you planning on picking up something from the Nordstrom 2016 Anniversary Sale? Let me know in the comments below.