Laura Mercier came out with a bunch of new makeup in the last month or so. She released a Translucent Loose Setting Powder Glow (great for us normal and dry skin girls), new Blush Color Infusion and new shades from the Lip Glace (most of them in the nude family).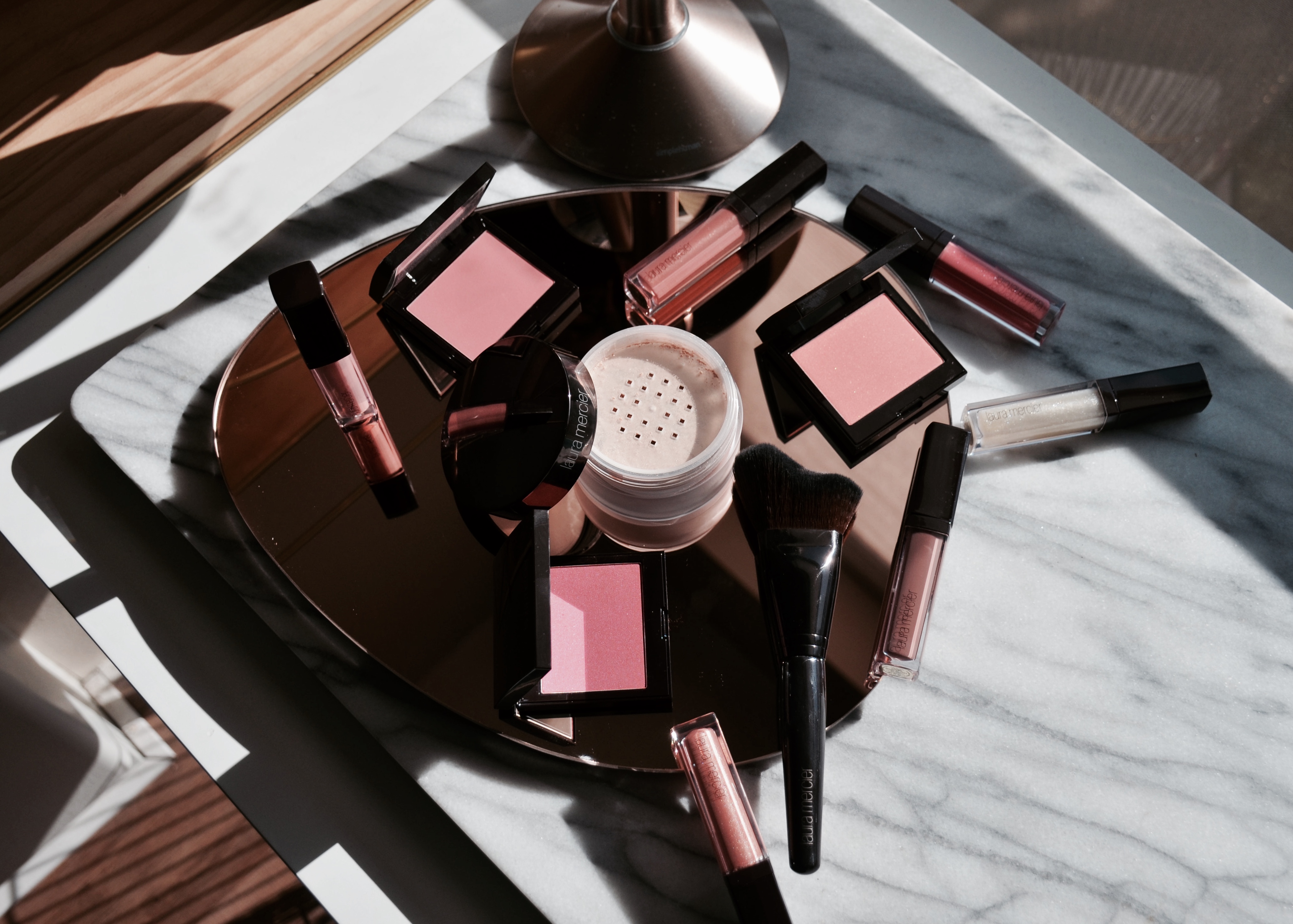 Since my skin is not oily anymore, I've been using less and less powders. But recently, with all the new loose powder releases that cater to more normal skin and even dry skin, powders have made a comeback in my makeup routine.
The Laura Mercier Translucent Loose Setting Powder Glow is a version of her well loved Translucent Loose Setting Powder but in a glowy finish. It comes in a Translucent option which actually has a golden tint and a Medium Deep shade, which is suited for darker skin tones.
I know that the Translucent Loose Setting Powder is a cult classic and everyone loves it, but for me, I can't use that version in the winter (my skin switches to the dry side so I stay away from anything matte). Also I prefer a glowy finish anyway so the new Powder Glow is right up my alley.
The texture of the powder is light and airy. When swatched on the hand, the powder has some shimmer but when you apply it on the face, it just gives a beautiful subtle glow. The powder doesn't add more coverage which I prefer and doesn't make your skin matte, but it definitely sets your makeup.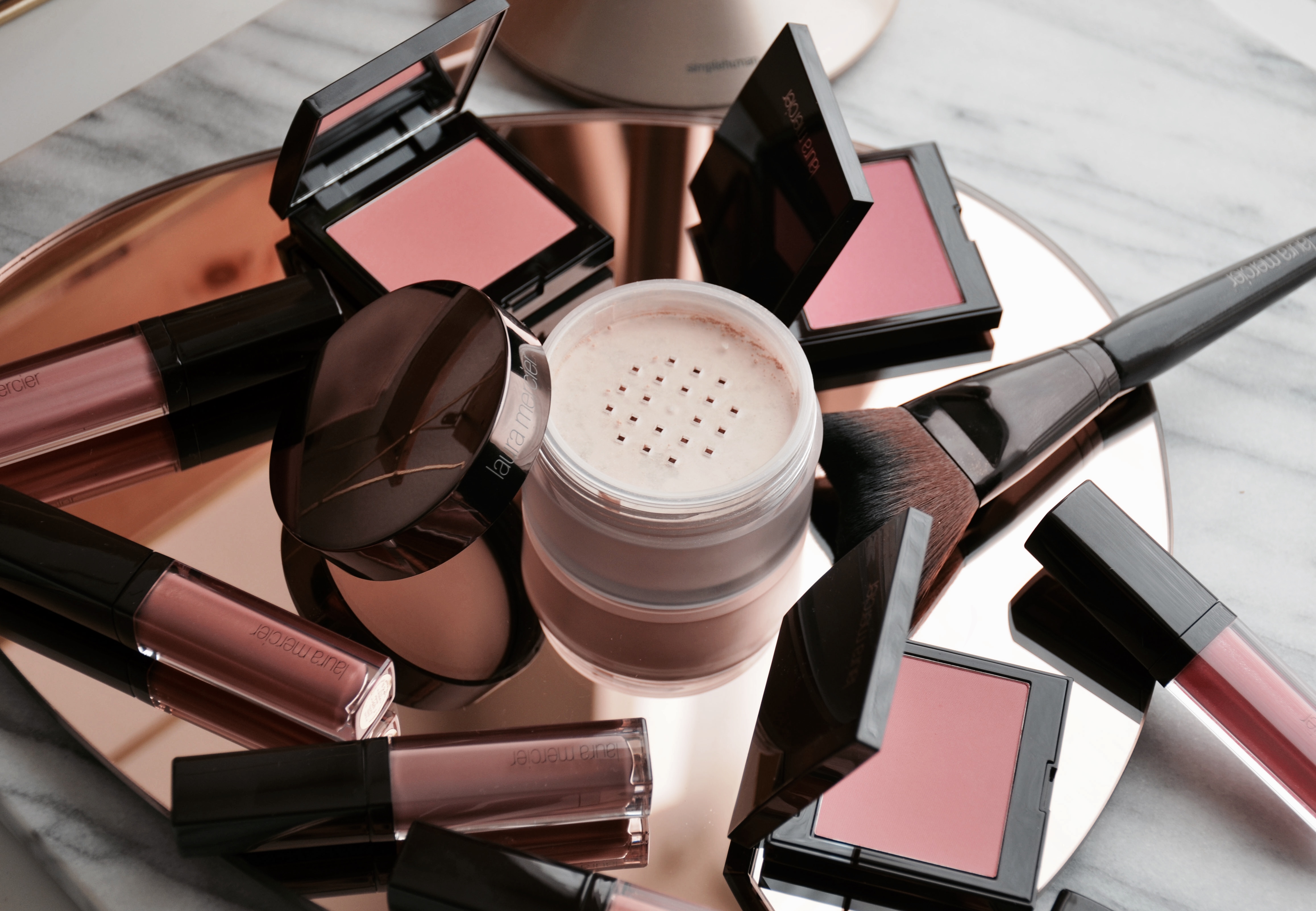 Laura Mercier also released a brush to go with the new Translucent Loose Setting Powder Glow called the Glow Brush. Laura Mercier brushes are of excellent quality and feel so soft on the skin. The Glow Brush has a unique shape which hugs the high points of your face. It is great to use with the powder but also works well as a highlighter brush.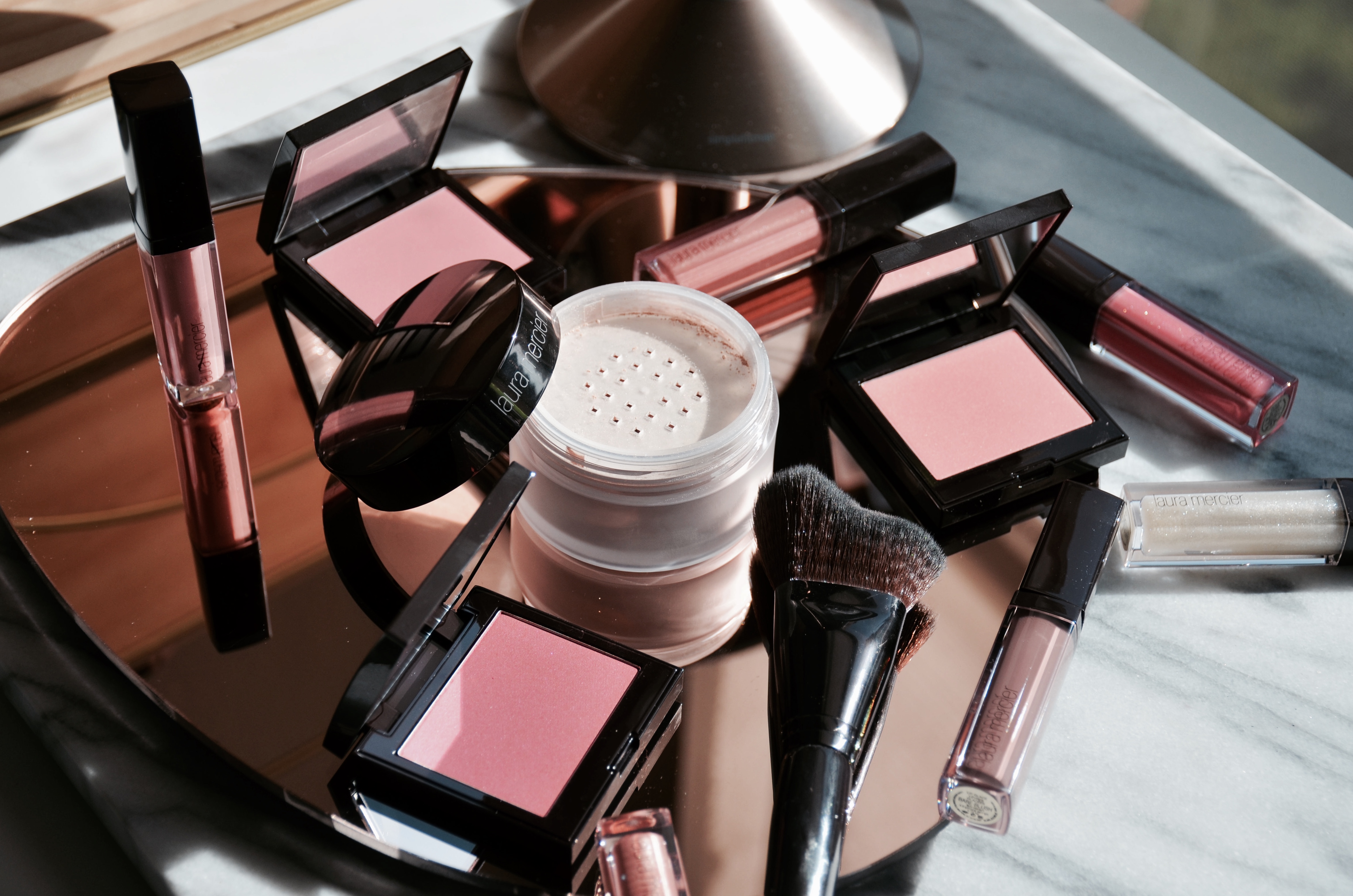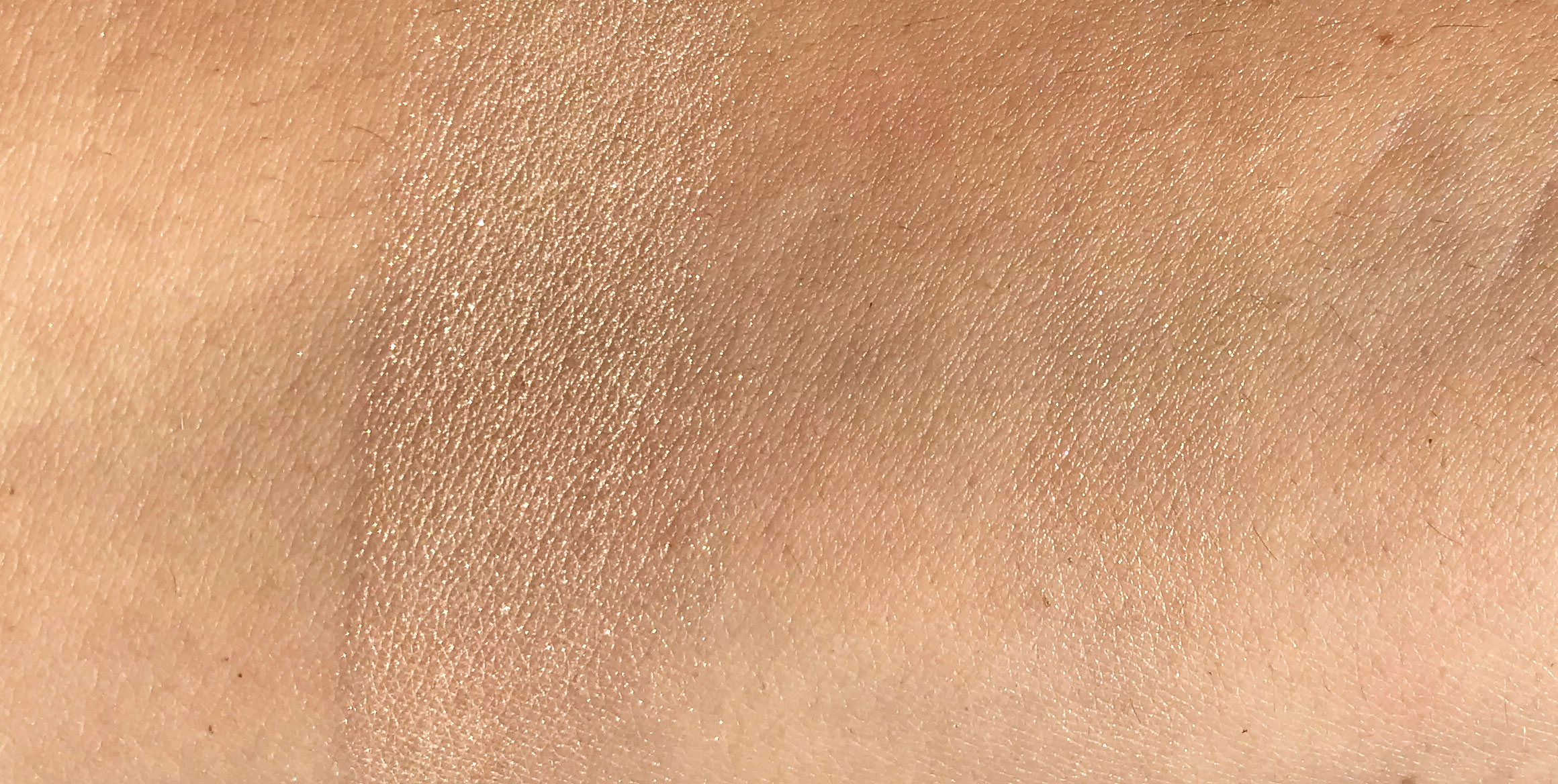 Swatches of the Laura Mercier Translucent Loose Setting Powder Glow (heavy swatched and blended out)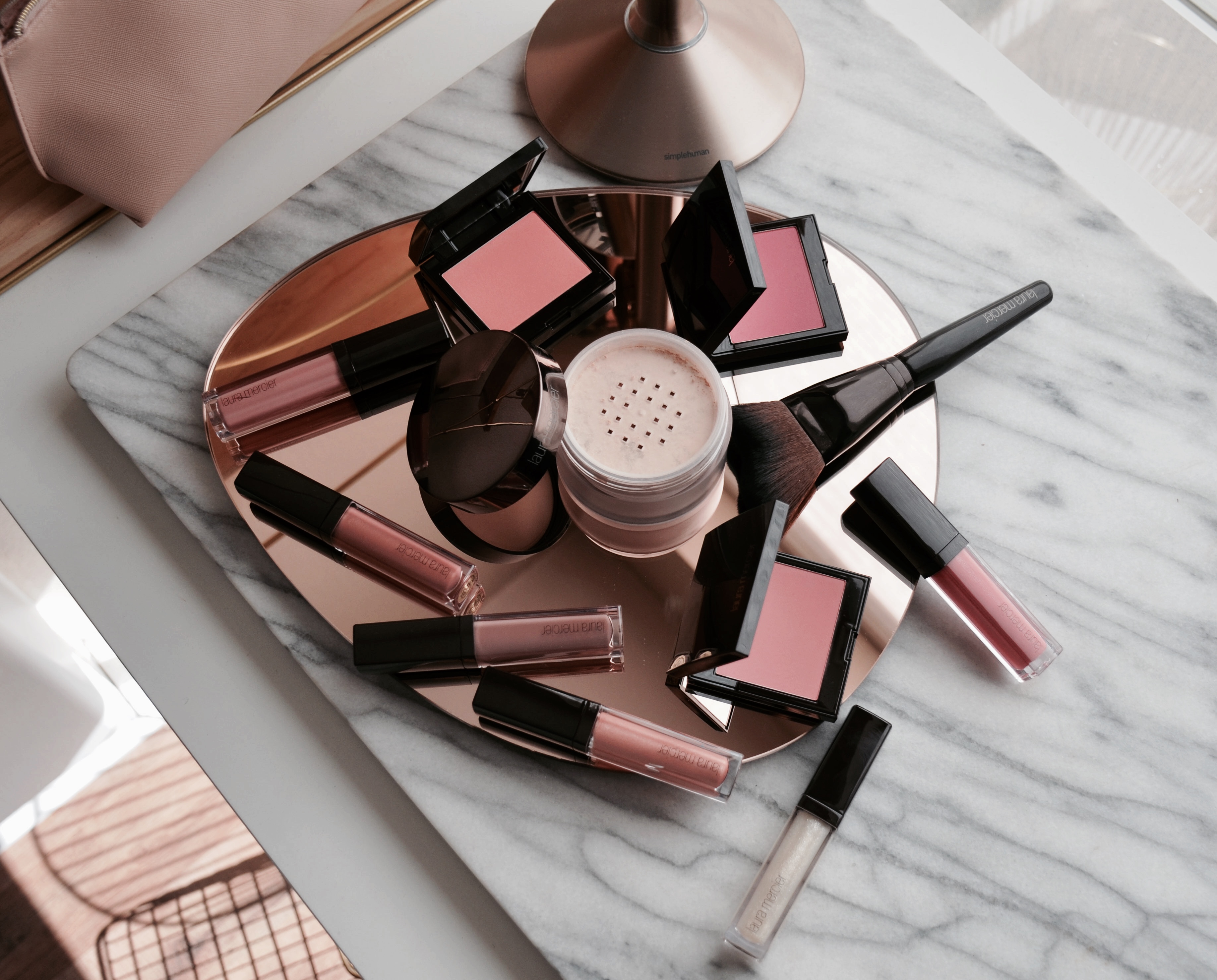 The Laura Mercier Blush Colour Infusion is a new line of blushes. They have a sheer but buildable formula which is super easy to work with. The powders blend like a dream on the skin and look very natural which is my preferred look when it comes to blush.
The line comes with 10 different shades and two finishes ( a matte and shimmery). I received three of the ten shades in Peach (sheer light coral with shimmer), Rose (matte rose pink) and Sangria (sheer plum berry with a touch of shimmer).
I love how user friendly these are. You can control how intense or how natural you want the blush to look on the skin and you don't spend a lot of time blending. They practically blend themselves as you apply them. I really like all three shades that I got. Of course Peach is my favorite from the bunch since I love peach and more neutral blushes. Rose is also a nice neutral shade that will go with every makeup look. As of Sangria, it will definitely be a staple for the winter months.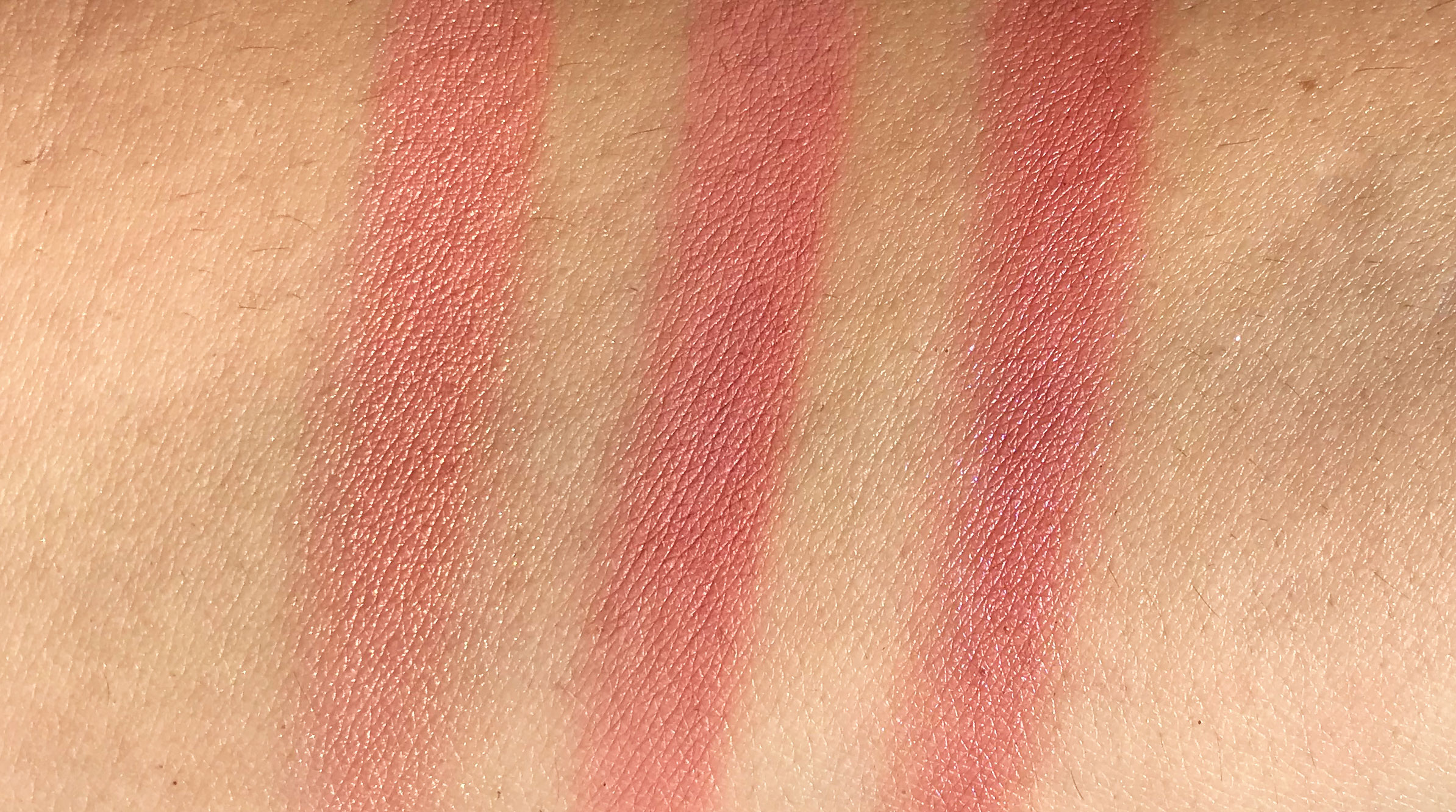 Swatches L to R: Peach, Rose, Sangria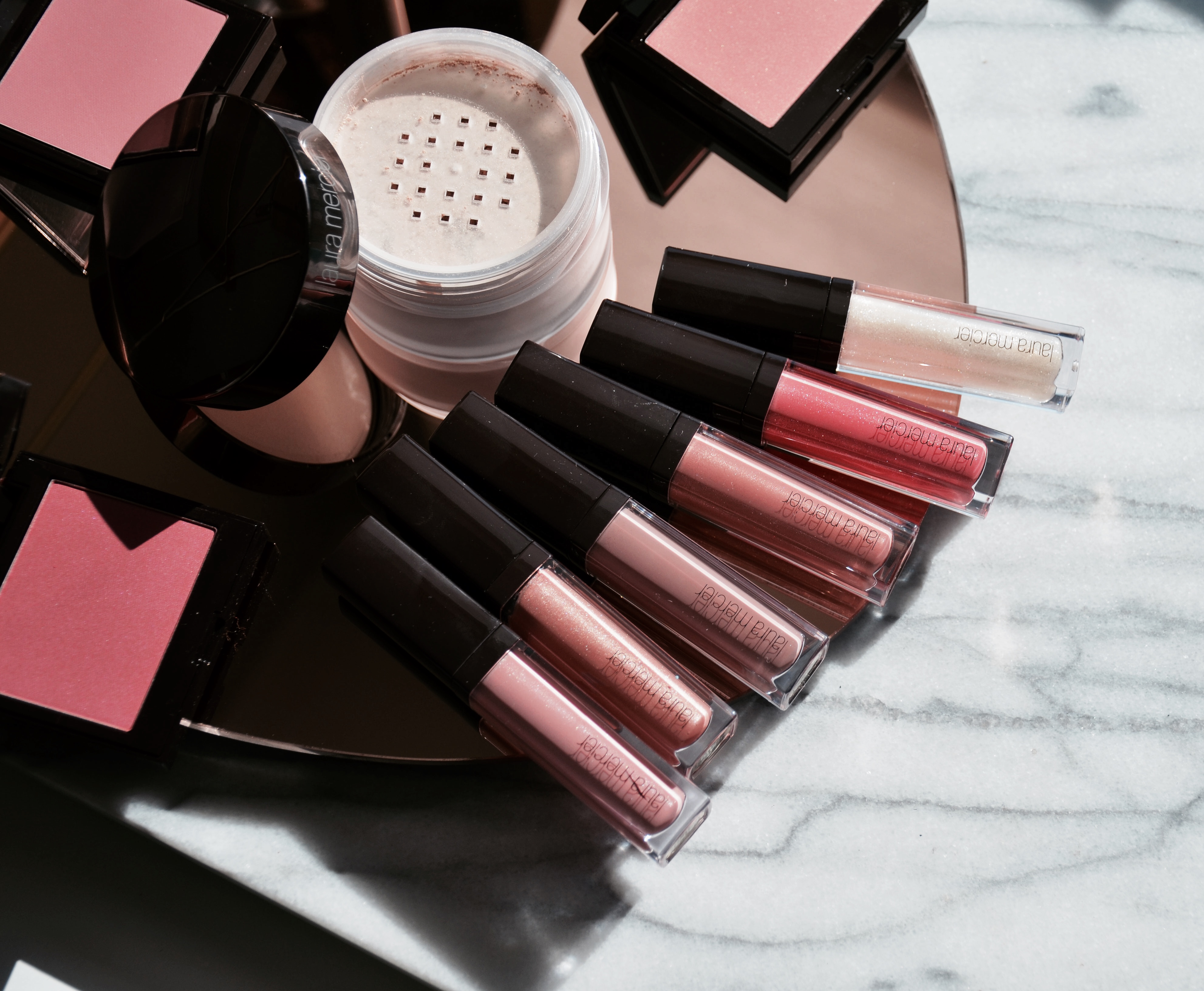 I was already familiar with the Laura Mercier Lip Glace. The formula of these lip glosses is sheer, high shine and non sticky. They come in a Shimmer and Shine Finish. The shimmery shades have a hint of sparkle but nothing that is over the top. The shine that they give is almost like a glass finish which I love especially for the summer.
I received six shades that are all in the nude family. The shades that I got are:
Cosmic (clear shimmer)
Bare Baby (coral champagne)
Sparkling (nude beige shimmer)
Opal (light pink beige pearl)
Baby Doll (soft pink pearl)
Bare Blush (deep champagne taupe)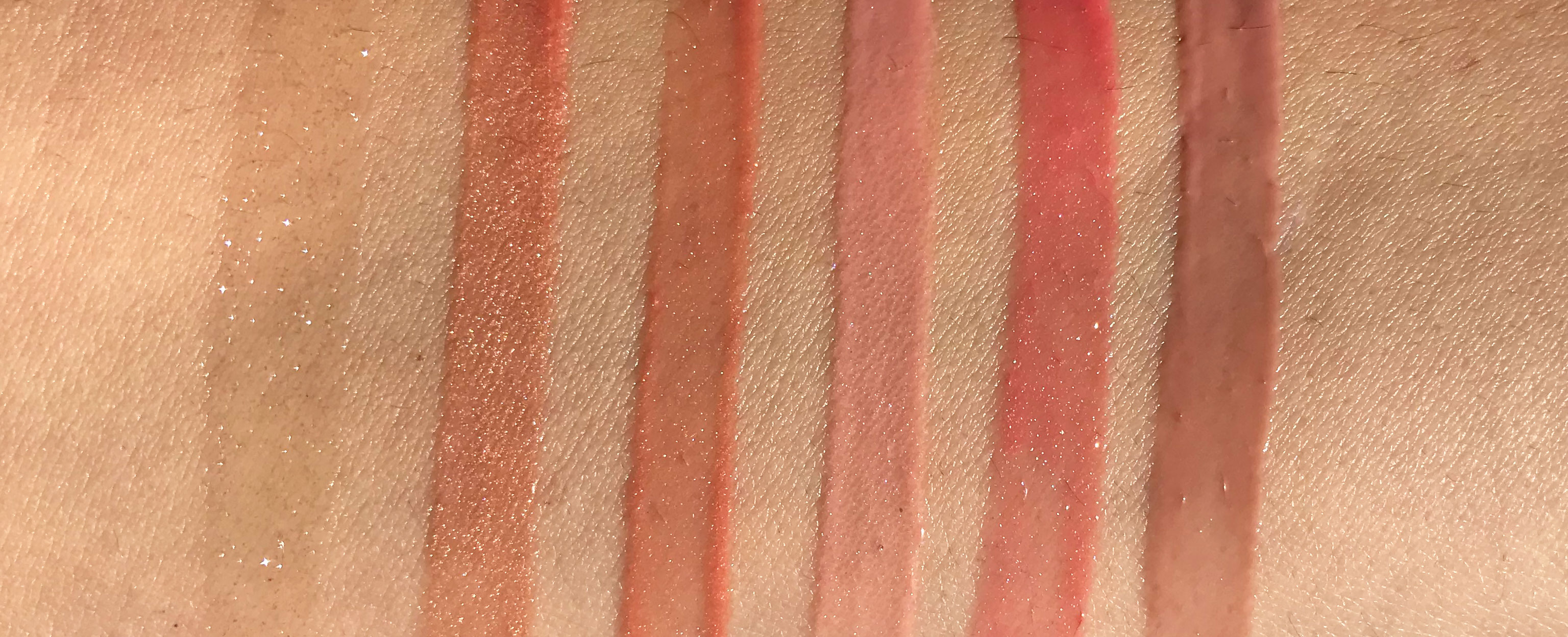 Swatches L to R: Cosmic, Sparkling, Opal, Bare Baby, Baby Doll, Bare Blush

Cosmic

Sparkling

Opal

Bare Baby

Baby Doll

Bare Blush
As you can see by the swatches, the Laura Mercier Lip Glace appear darker in the tube but since the formula is sheer, they just add a hint of color to the lips. I really like the gel like formula and the fact that they are not sticky. The scent is also so yummy, they smell like baked cookies.
Bottom line, all great releases from the brand. If you are like me and prefer a glowy powder vs the matte look, the new Translucent Loose Setting Powder Glow is a great one to try. The powder reminds me of the Hourglass Veil Powder which I love, just with a glowier finish.
The Blush Color Infusion  are amazing! They are beginner friendly and have a beautiful natural finish on the skin. Definitely picking up the shades in Ginger (matte pale nude) and Fresco (sheer brown nude).
If you love a good sheer non sticky gloss, the Laura Mercier Lip Glace are a good option. There are so many shades to choose from and a lot of nudes too.
*PR Sample
SaveSave