I don't think I've ever been this excited about face powder! I don't use a lot of setting powders (don't like the matte look) but the Hourglass Veil Translucent Powder is on another level amazing. The Ambient Lighting Powders are my go-to's when it comes to powders because I love the glow veil that they give, but those don't set your makeup, they are finishing powders.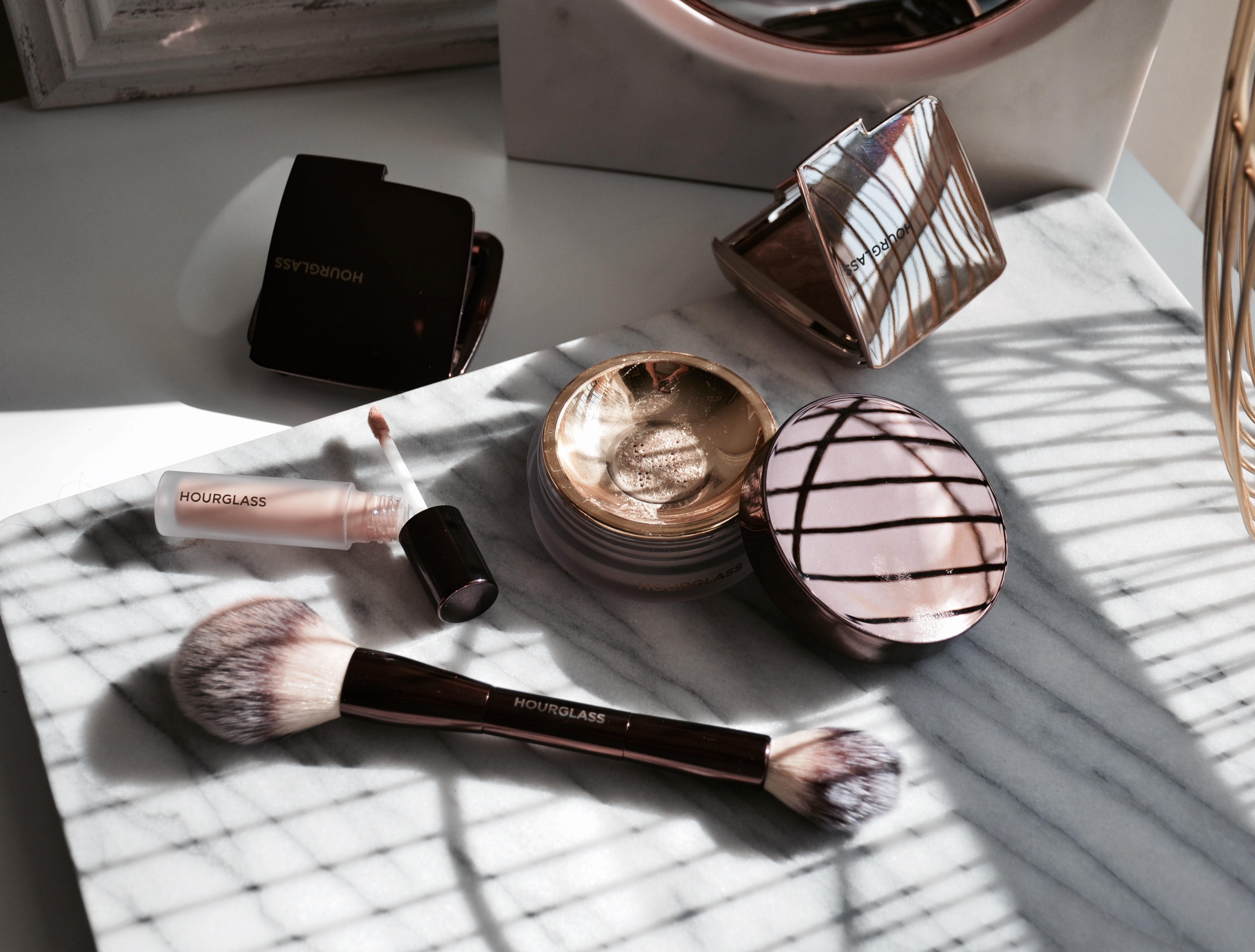 The Hourglass Veil Translucent Setting Powder is a loose powder formulated with light reflecting particles that blur pores but also give the skin a beautiful "lit in within" look. The innovative gold sifter and custom cap allows for the perfect amount of powder to be dispensed and makes it mess free.
The powder is 100% talc free and sets your makeup while still giving a natural skin like finish. It is one of the most lightweight loose powders I've tried. It reminds me of the Ambient Lighting Powder in Dim Light just in loose form. The finish is just amazing. It's natural, my pores are a blurred and I'm left with a subtle all over glow.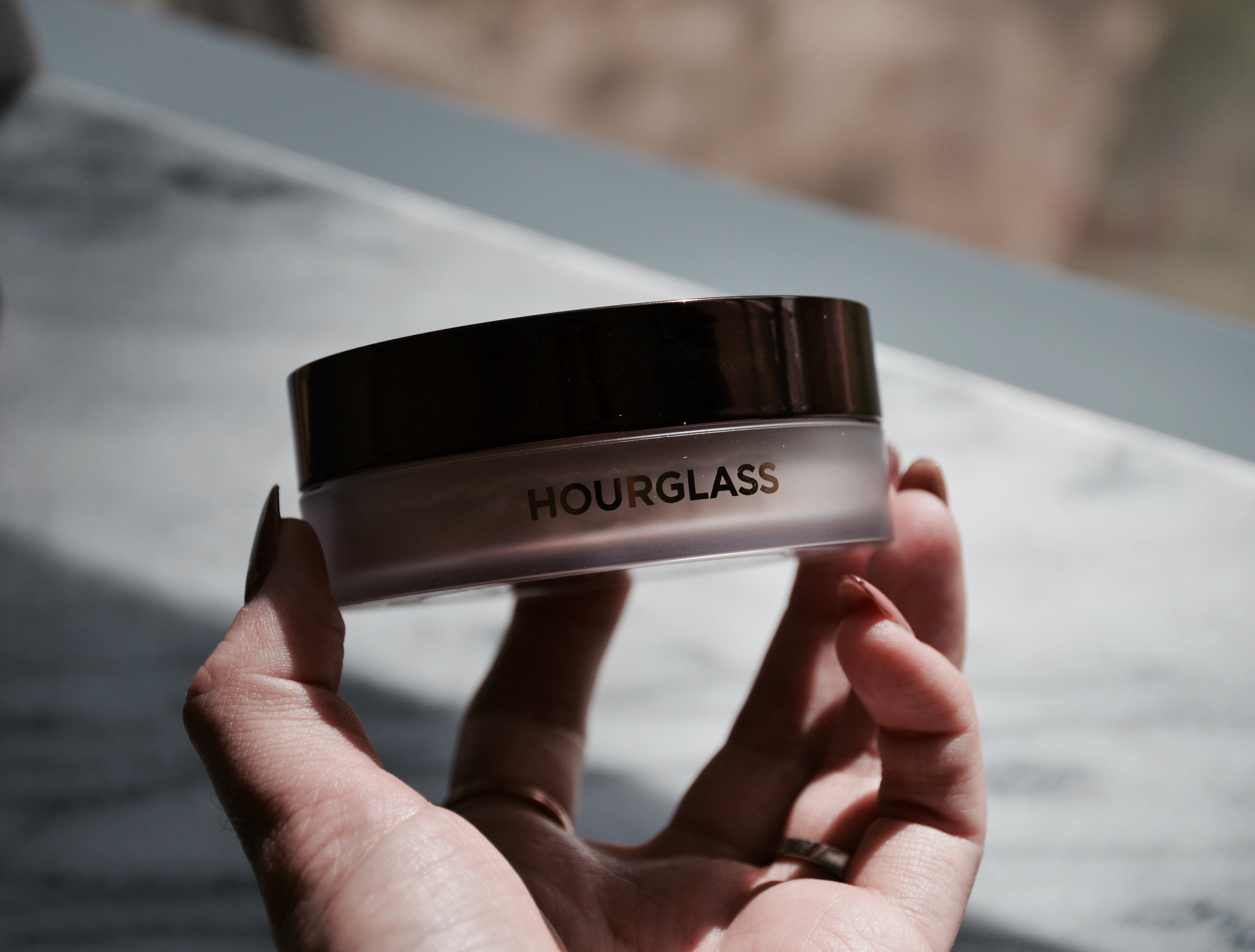 I honestly didn't think I would love a loose setting powder this much but I've been using the Hourglass Veil Translucent Powder every time I do my makeup. I love that it is translucent so it suits all skin tones and it is good for both the under eye area and all over the face.
With my normal skin I don't really need to use powder except for setting my concealer but since this powder came out, I've been using it almost every day. I've definitely noticed that my base looks glowier but also more flawless.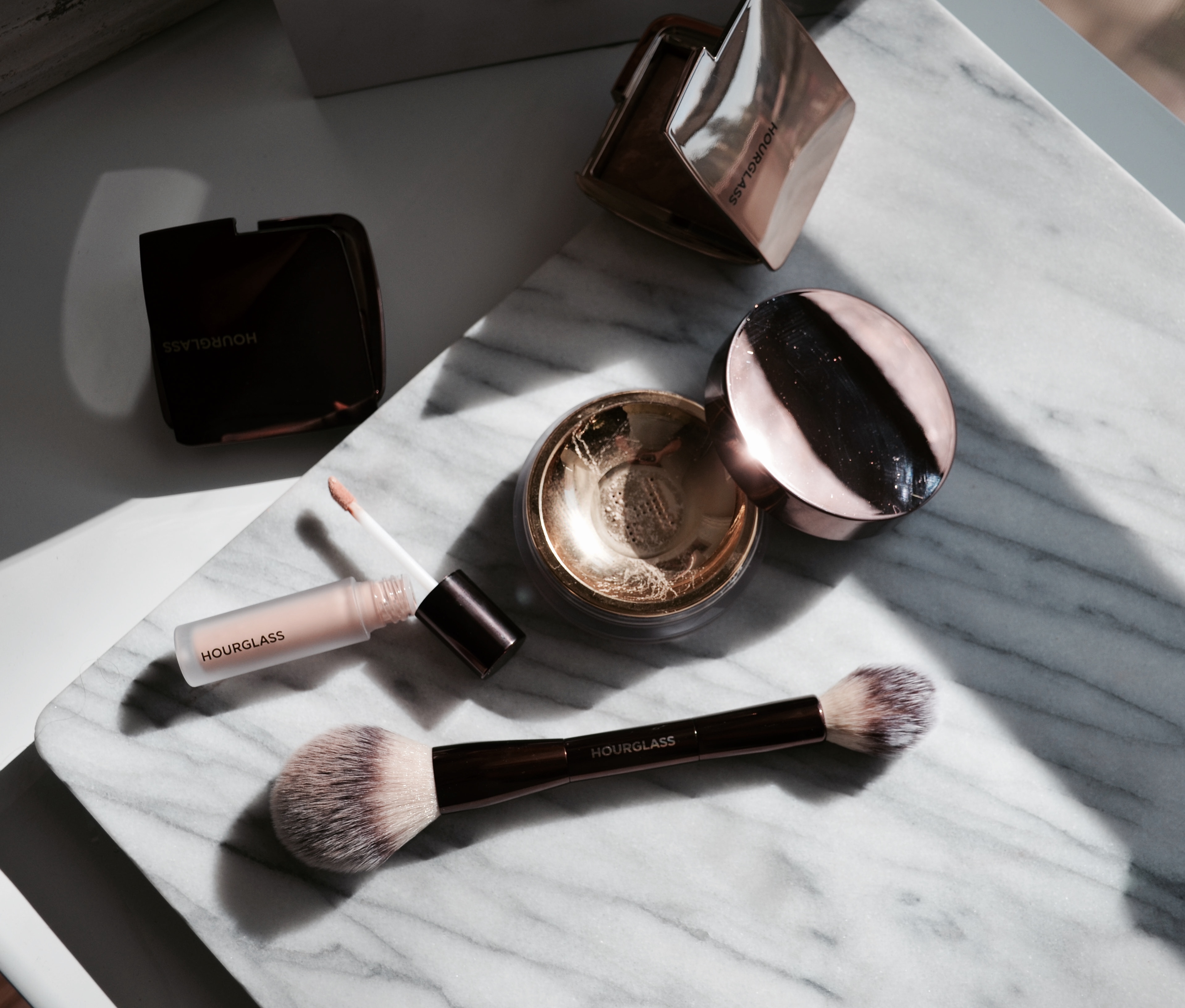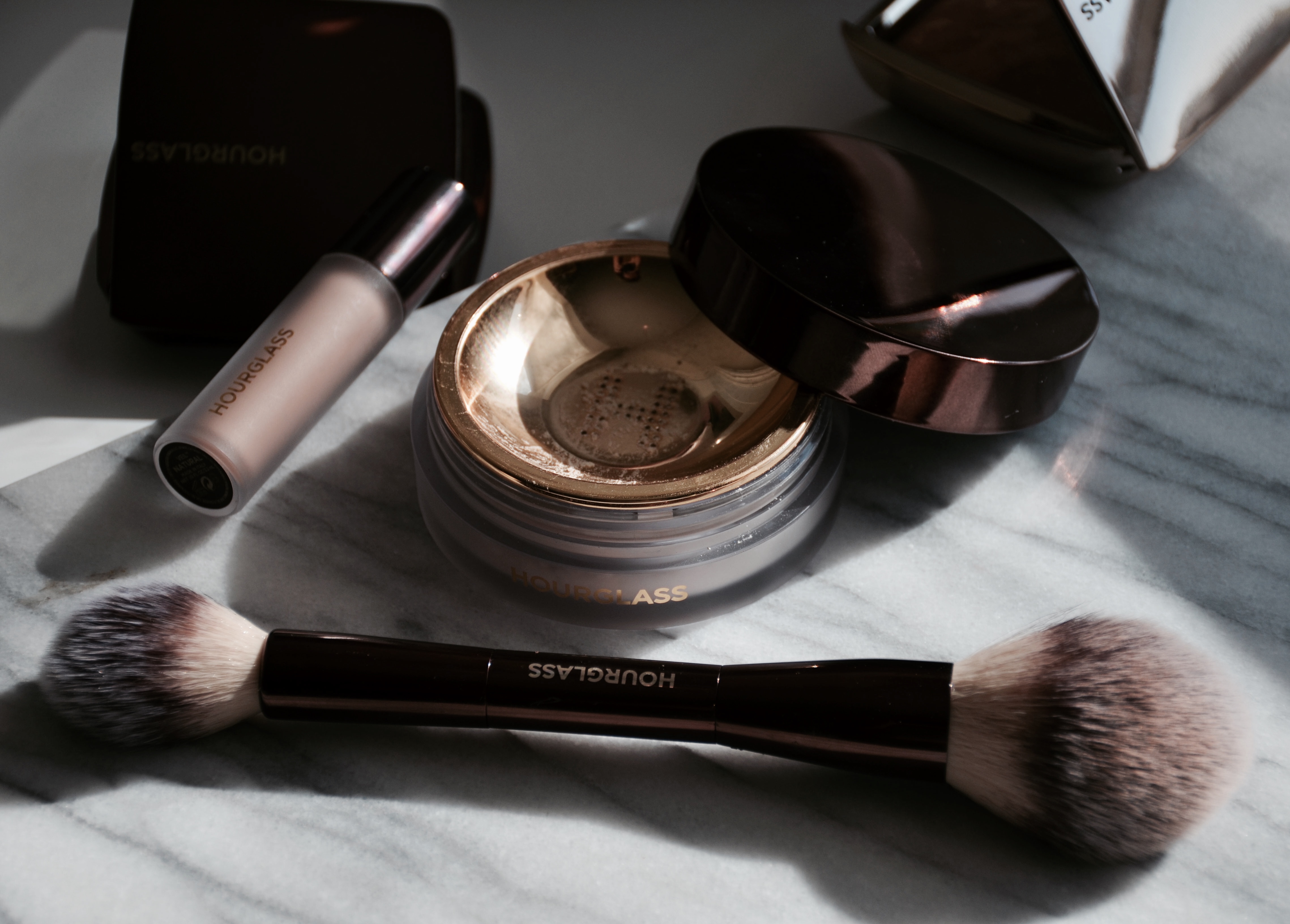 Hourglass also released the Veil Powder Brush which is a double ended brush to go with the Setting powder. The brush is well made and super soft on the skin. It works really well for powder and I like that it comes with two sizes (I use the smaller side for under the eyes, and the bigger size for all over the face).
I'm sure if you already have a good powder brush you will not need this (it is not a must) but it is a nice addition to the Veil Translucent Setting Powder.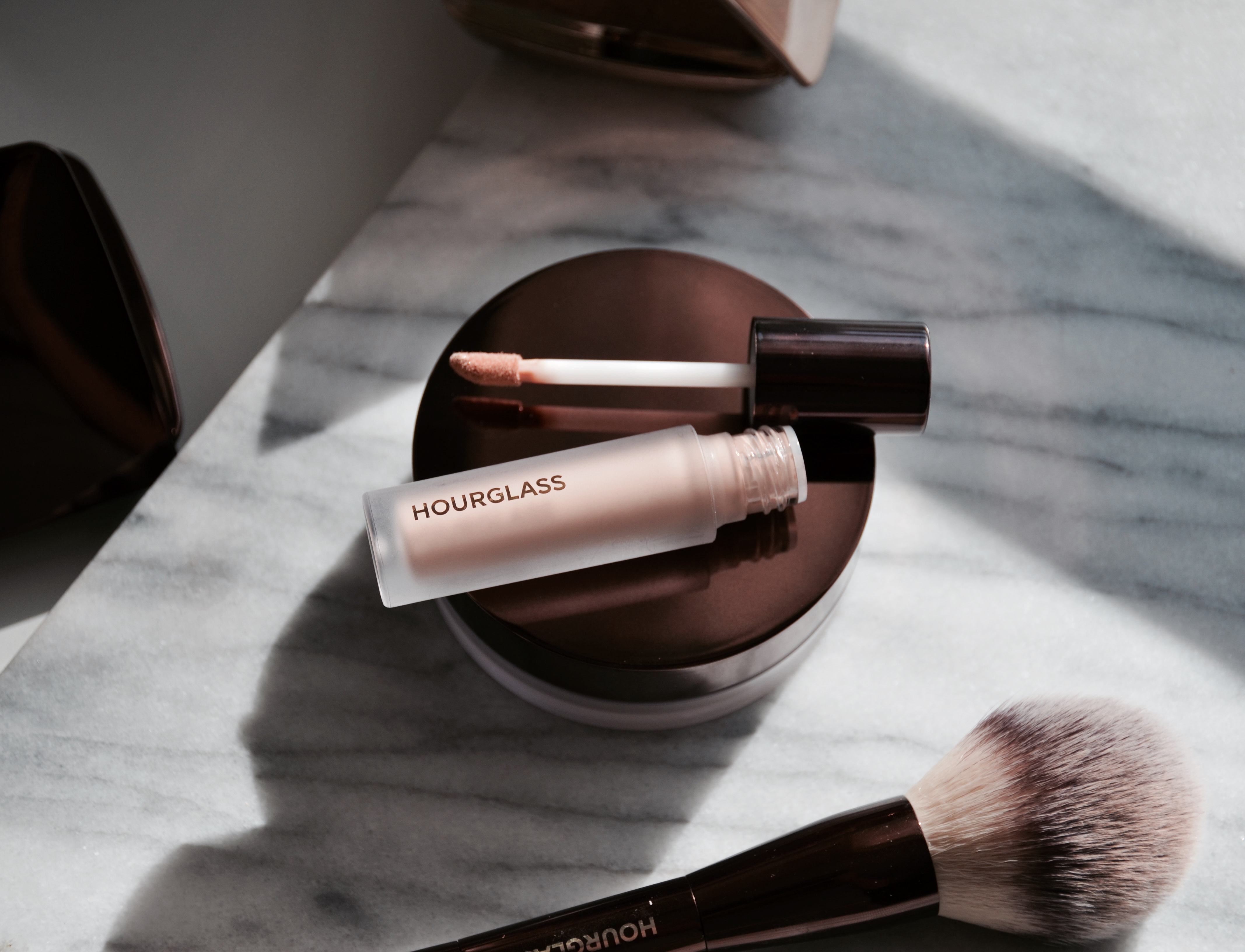 The Hourglass Veil Retouching Fluid is a really unique product. It is a concealer type fluid but it is sheer and oil free and you can use it to retouch your makeup through the day. Yes you can use this liquid over powder and you will not look cakey.
The fluid helps with brightness, coverage and also hydrates your skin. It doesn't have any shimmer but it instantly brightens up you skin. It is hydrating but also oil free so it is good for all skin types. It is formulated with hyaluronic acid, plant water extract, and grapefruit extract..
The Veil Retouching Fluid is available in six flexible shades that will cover most skin tones. I use the shade in Sand which is good for light/medium to medium skin tones.
This is not a substitute for your concealer. I've seen the reviews online and I think a lot of people didn't get the purpose of the product. This doesn't provide a lot of coverage so it's meant to be used in addition to your concealer or foundation. I actually like the sheer coverage and use the Veil Retouching Fluid on no makeup days just to add some brightness to my skin. I also like that it comes in a compact tube so it is great for on the go.
Bottom line, big thumbs up for the new releases from Hourglass. I adore the Veil Setting Powder and would recommend it to anyone (it will work for all skin tones) who likes a more natural "skin" like finish. I don't do a lot of retouching through the day but if you are someone who is busy and on the go, the Veil Retouching Fluid is a good option to get. It's also a good product for anyone who likes minimal makeup. I also love the brush but I don't think it's a must if you already have a lot of brushes in your collection.
*PR Samples