Prepping the skin for makeup is such an important step. A primer can either make your foundation look amazing or your base can look not so cute. I always start with good skincare as that is the first and most important step for your base to look awesome. After skincare, I go in with primer depending on my skin needs.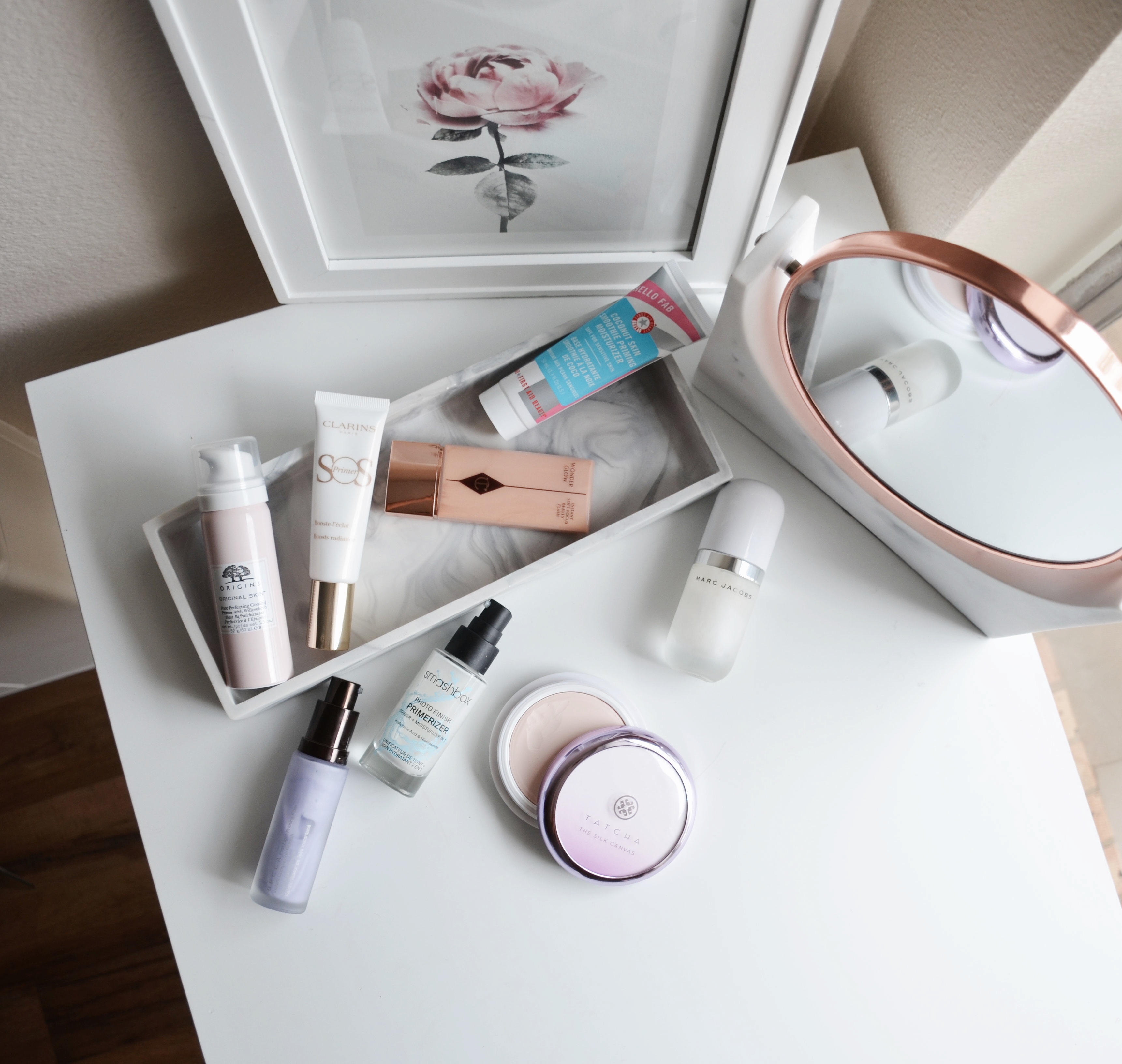 When it comes to primers since I have normal skin I always go for either hydrating or illuminating primers. I also like to use pore filling primers but I don't use those every day.
Here are some of my go-to and most used primers as of late:
Origins Original Skin Pore Perfecting Cooling Primer with Willowherb – One of the coolest and most unique primers I've tried! It comes out like a mousse and has a little bit of tint and a cooling sensation after application. It is also not drying as other pore filling primers so I can actually use it all over the face. It fills out the pores really well but also leaves my skin hydrated.
Clarins SOS Primer Universal Light – A radiance boosting primer that has a pearlescent finish and adds a subtle glow on the skin. This gives a similar finish as the Mac Strobe Cream which I also love. You can check out a review of the SOS Primers that I did here.
Charlotte Tilbury Wonder Glow – A light reflecting primer that leaves me with the most beautiful golden glow. It is also very hydrating so I wouldn't recommend this if you have oily skin. I use this primer before foundation but also on it's own when I'm not wearing any makeup and I just want to add some healthy glow to my skin.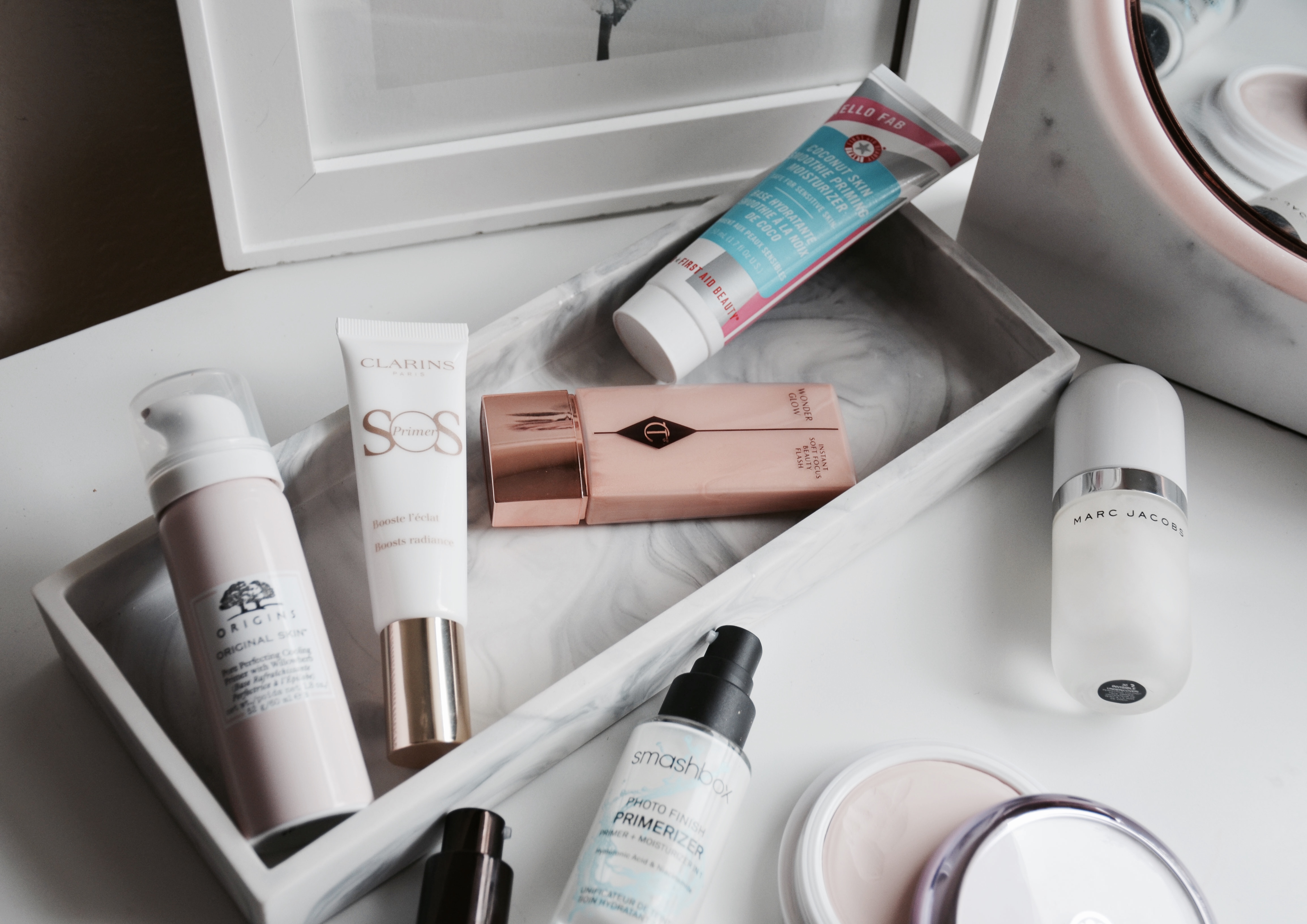 First Aid Beauty Hello FAB Coconut Skin Smoothie Priming Moisturizer – One of my most used primers all year round. It is hydrating and also adds a subtle glow on the skin without feeling greasy. It has good for you ingredients like coconut water, quinoa protein and a mineral blend of Zinc, Magnesium, Copper, Silica and Iron and it is good even if you have sensitive skin.
Becca First Light Priming Filter Face Primer – This primer adds a ton of brightness to the skin without having any shimmer. It hydrates and brightens with the help of spring water, prickly pear flower, and sodium hyaluronate. I highly recommend it if you have normal to dry skin.
Smashbox Photo Finish Primerizer – A super lightweight primer that doubles as a moisturizer and primer in one. It provides a lot of hydration and it is the perfect primer if you have dry skin. I like the light texture and the fact that it is hydrating but it doesn't leave a greasy felling on the skin. It is my go to primer whenever I'm testing a matte foundation.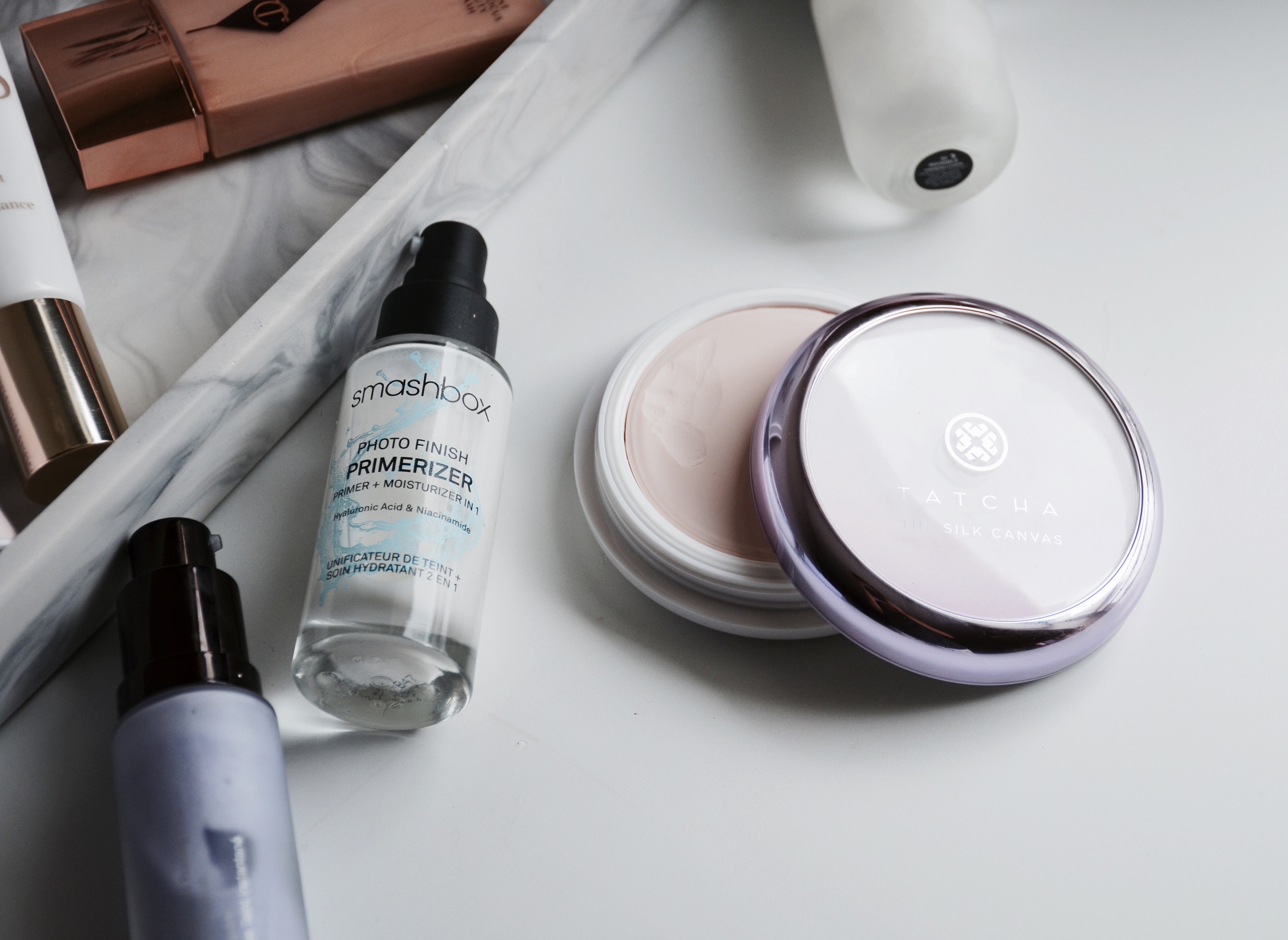 Tatcha The Silk Canvas Protective Primer – This is such a unique primer that has a balm like texture that helps smooth out the skin. It is like a protective layer for the skin as it keeps any bad product out of it. It prevents clogged pores and breakouts but also prolongs the wear of your base. I take a pea size amount of product and press it on the skin before going in with foundation. I like the balmy texture and the fact that it works for my normal skin without drying it out. If you have problems with foundations breaking you out or if you use a lot of products that have Dimethicone (an ingredient that causes clogged pores), definitely try this primer.
Marc Jacobs Under(cover) Perfecting Coconut Face Primer – I used to be obsessed with this primer when it came out and I've gotten back to it again. It is a super lightweight watery primer that provides hydration with the helps of coconut water. It has a similar texture with the Smashbox Primerizer and it is good for people with normal and dry skin.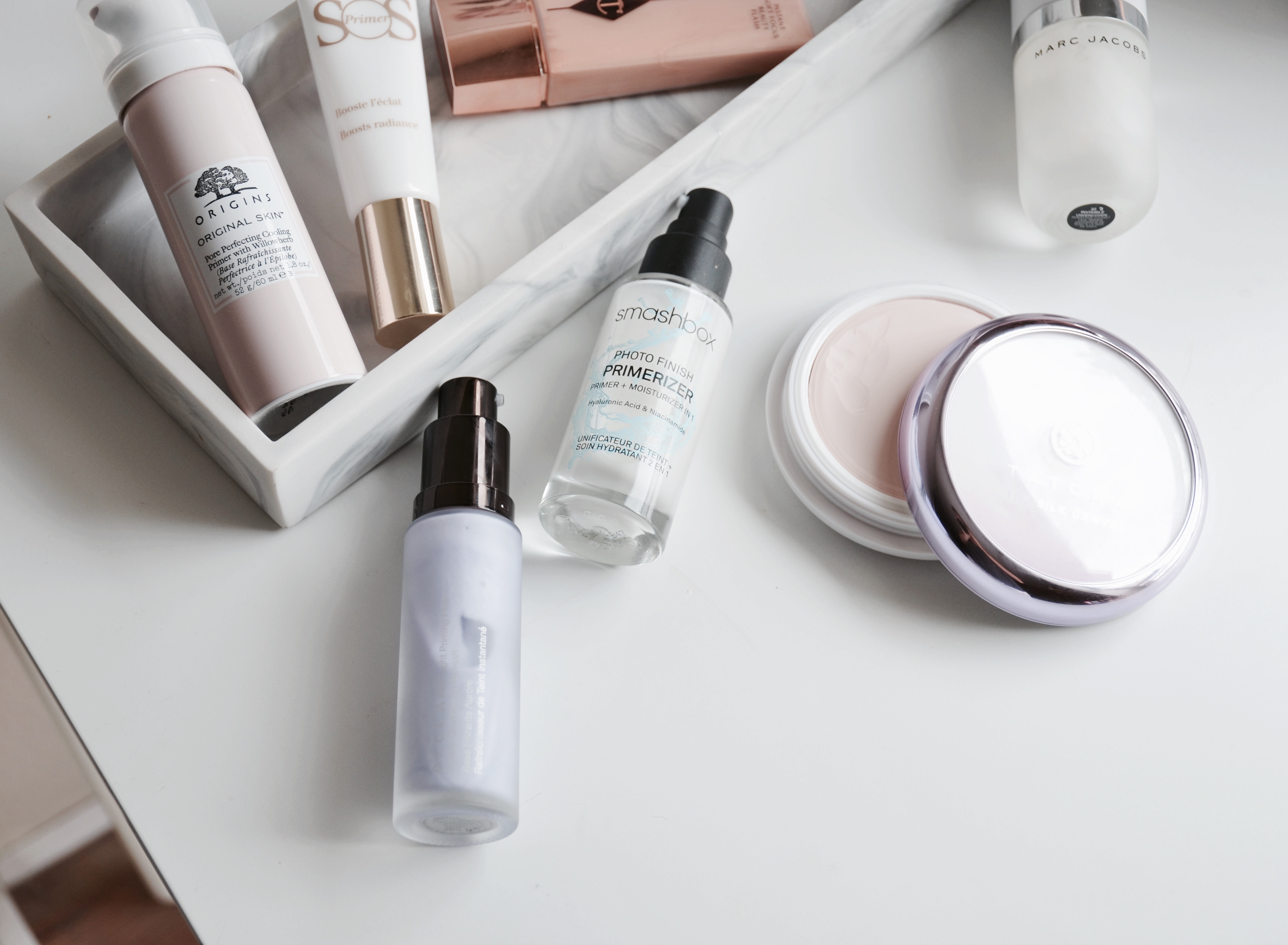 If you have similar skin type as mine ( I am normal and normal to dry in winter), these primer will all work for your skin. Again, a good primer can go so far so I always take care of my skin first and stick to my skincare routine. I do my skincare routine 30 minutes before I apply makeup so a hydrating primer goes on top of an already moisturized skin.
I am always looking for new hydrating or illuminating primers to try so definitely let me know of your favorites.
SaveSave
SaveSave
SaveSave
SaveSave
SaveSave