I swear, every year Mac does better and better when it comes to their Holiday Collection. I loved last year's theme but I think the Snow Ball Collection tops it off. First, the packaging is stunning. With shades of gold and silver, it's festive and tastefully done.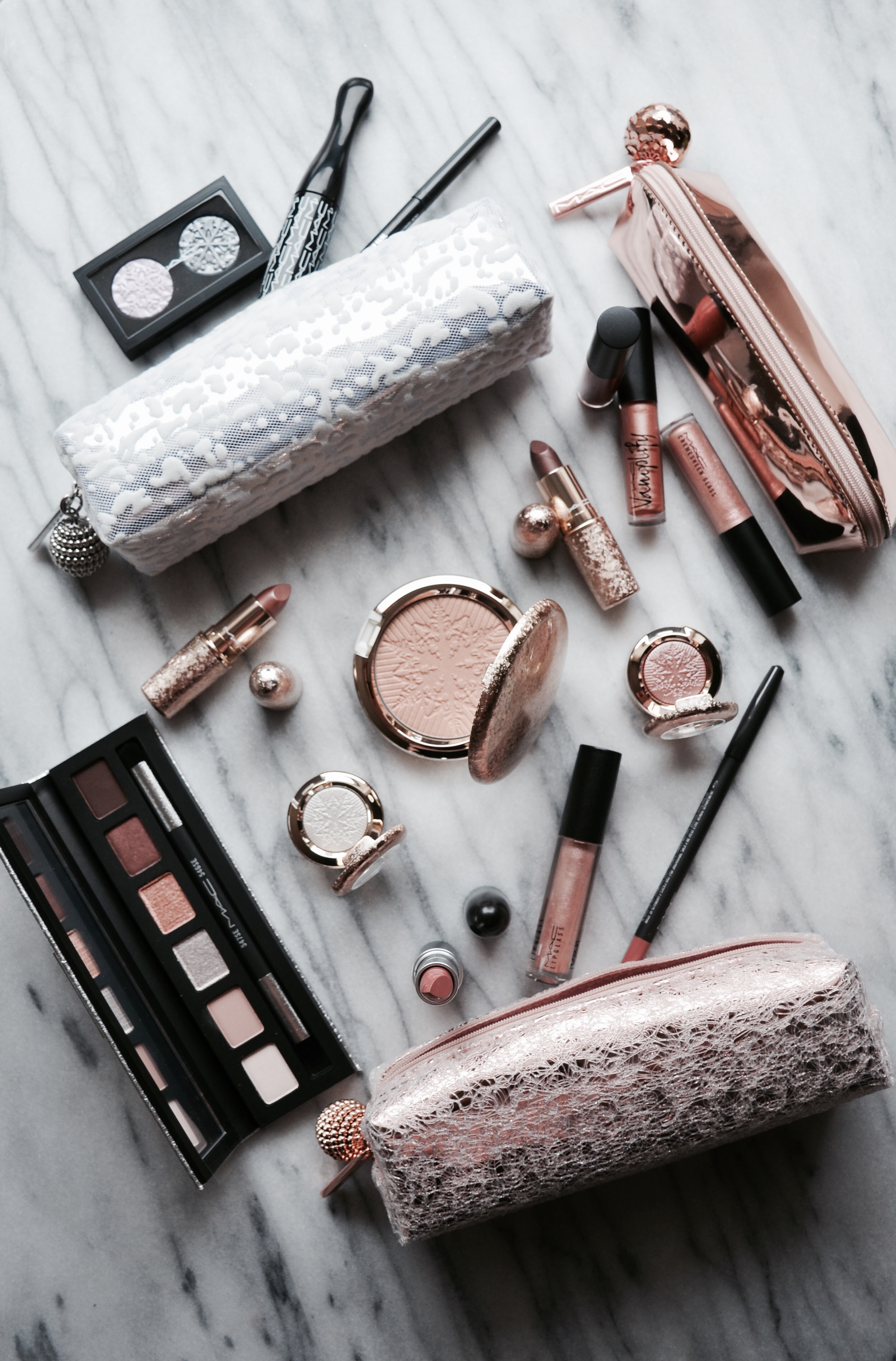 I received some individual pieces but also some great sets. First up, is the Face Powder in Happy Go Dazzlingly. It's a powder highlighter that's described as a warm golden shade. It's one of those powders that looks more natural on the skin. You can achieve a "lit in within" look with it and it will never look super shimmery on the skin.
It comes in a beautiful golden sparkle compact and has a snowflake print in the pan. It's a beautiful piece from the collection and great for people who prefer their glow on the natural side.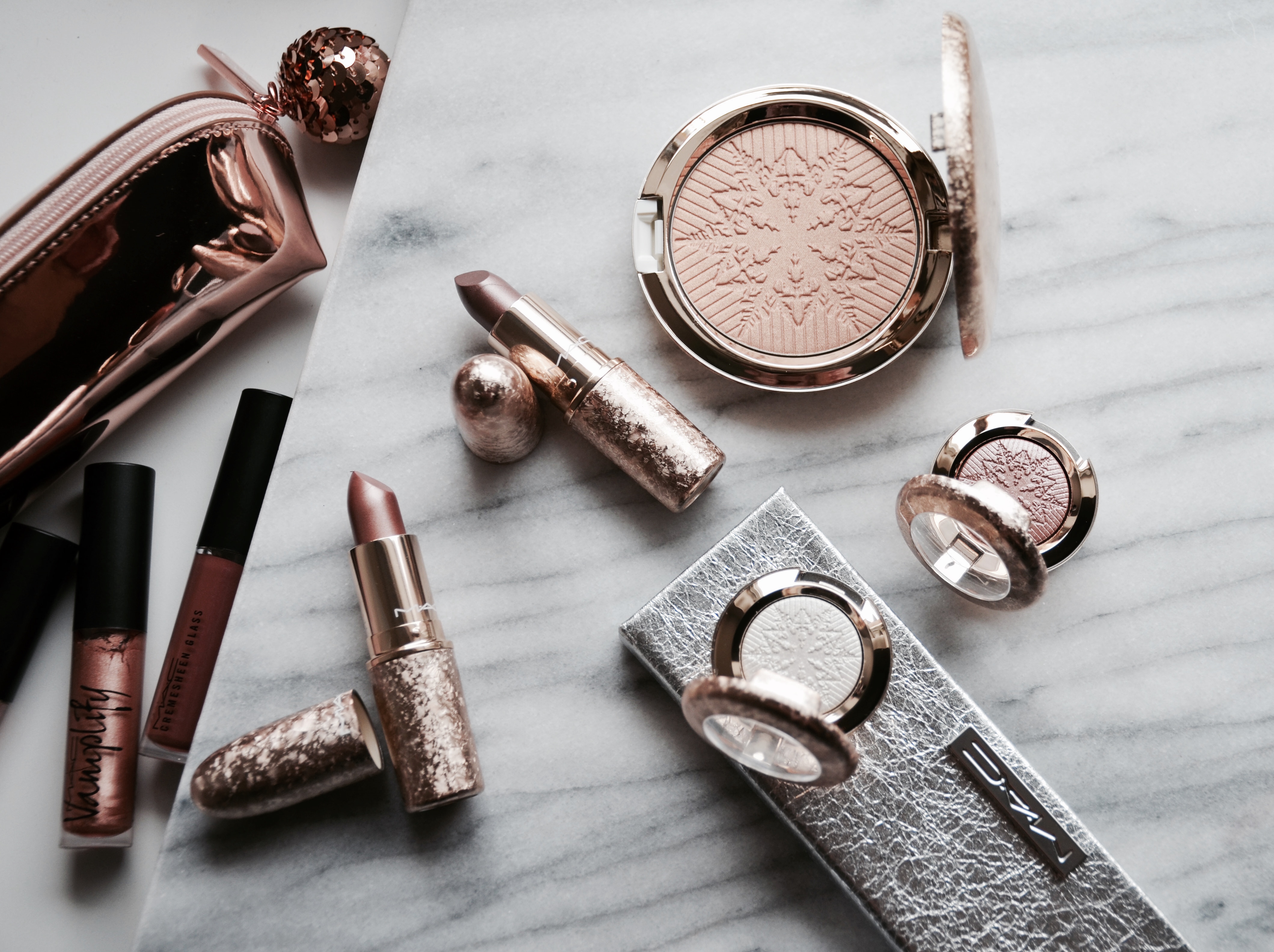 I have two single Extra Dimension Eyeshadows to share with you. One is the shade in Frostwinked, which is a white with silver pearl. It gives a duo-chrome effect and makes for a great inner corner highlight.
The second shade is in Delicate Drift, a beautiful light pink with golden sparkle. Both shades are shimmery but the shimmer is fine so you don't get any fallout when applying them on the eyes. When used wet, they give out a beautiful metallic look to the eyes.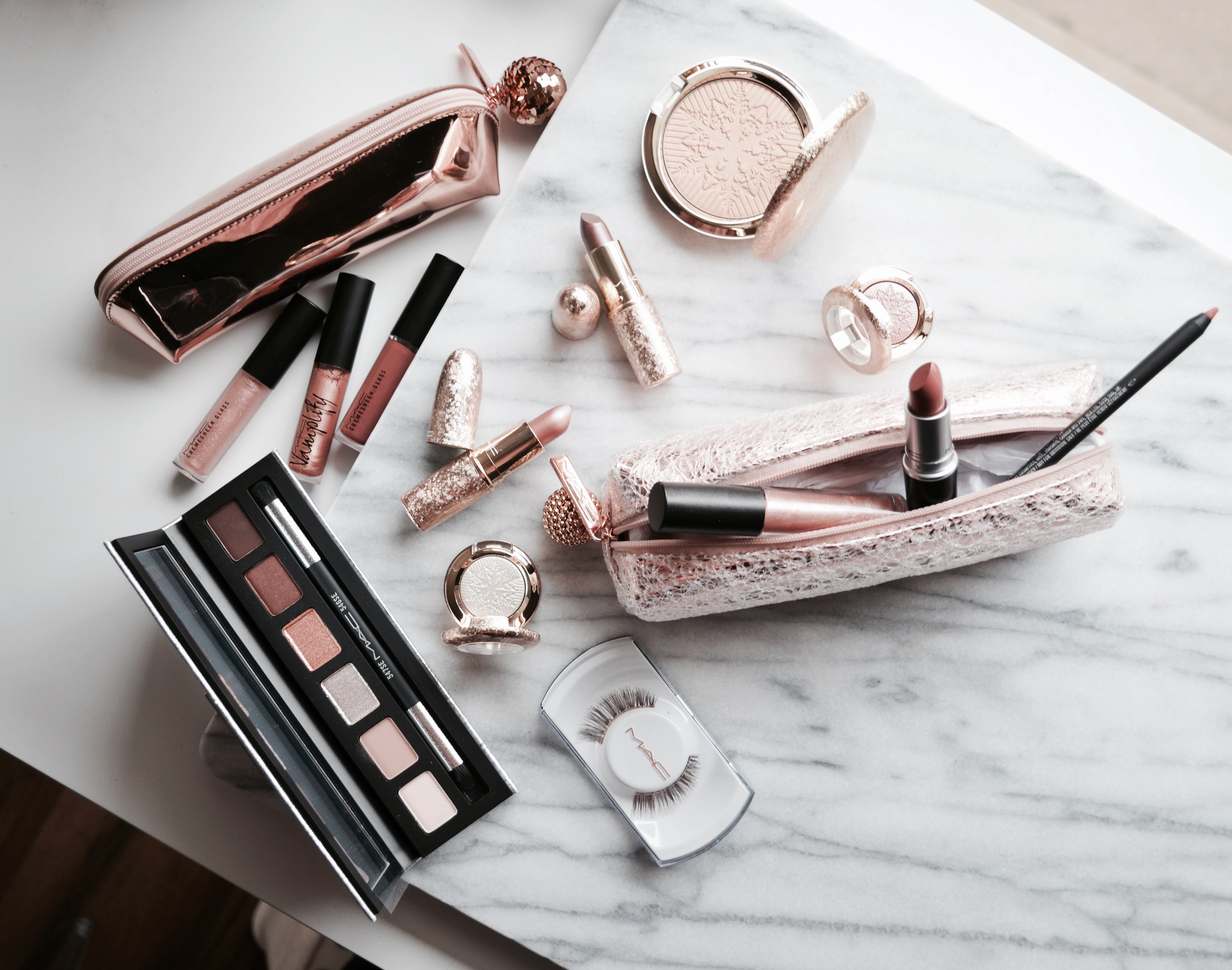 The single lipsticks come in the same beautiful gold sparkle packaging as the compacts. I received two shades in Holiday Crush ( a muted pink with sparkle) and I'm Glistening (light pink with purple sparkle). Both shades come in the frost finish which is not my cup of tea. The lipsticks look beautiful in the tube but on me, I just don't like them. I still can't get used to the metallic lip shades that are so big right now.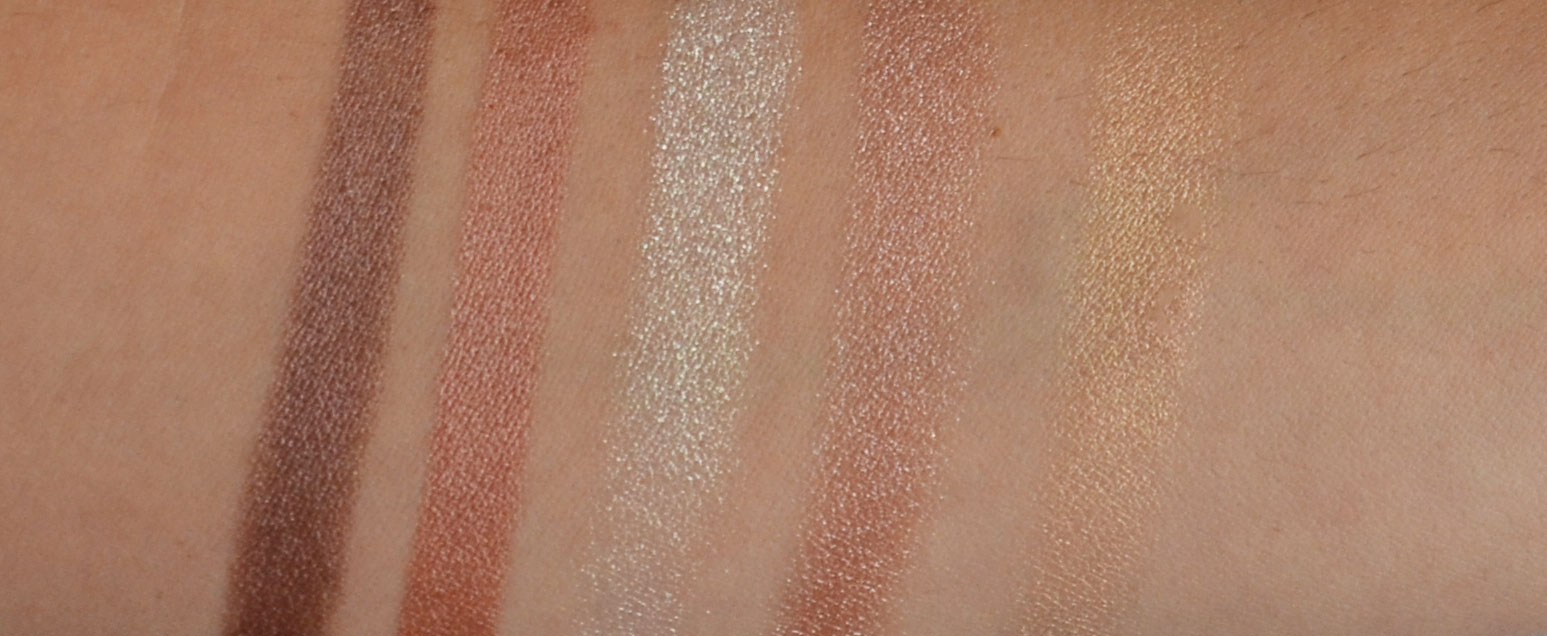 Swatches L to R: I'm Glistening, Holiday Crush, Frostwinked, Delicate Drift, Happy Go Dazzlingly
Holiday Crush

I'm Glistening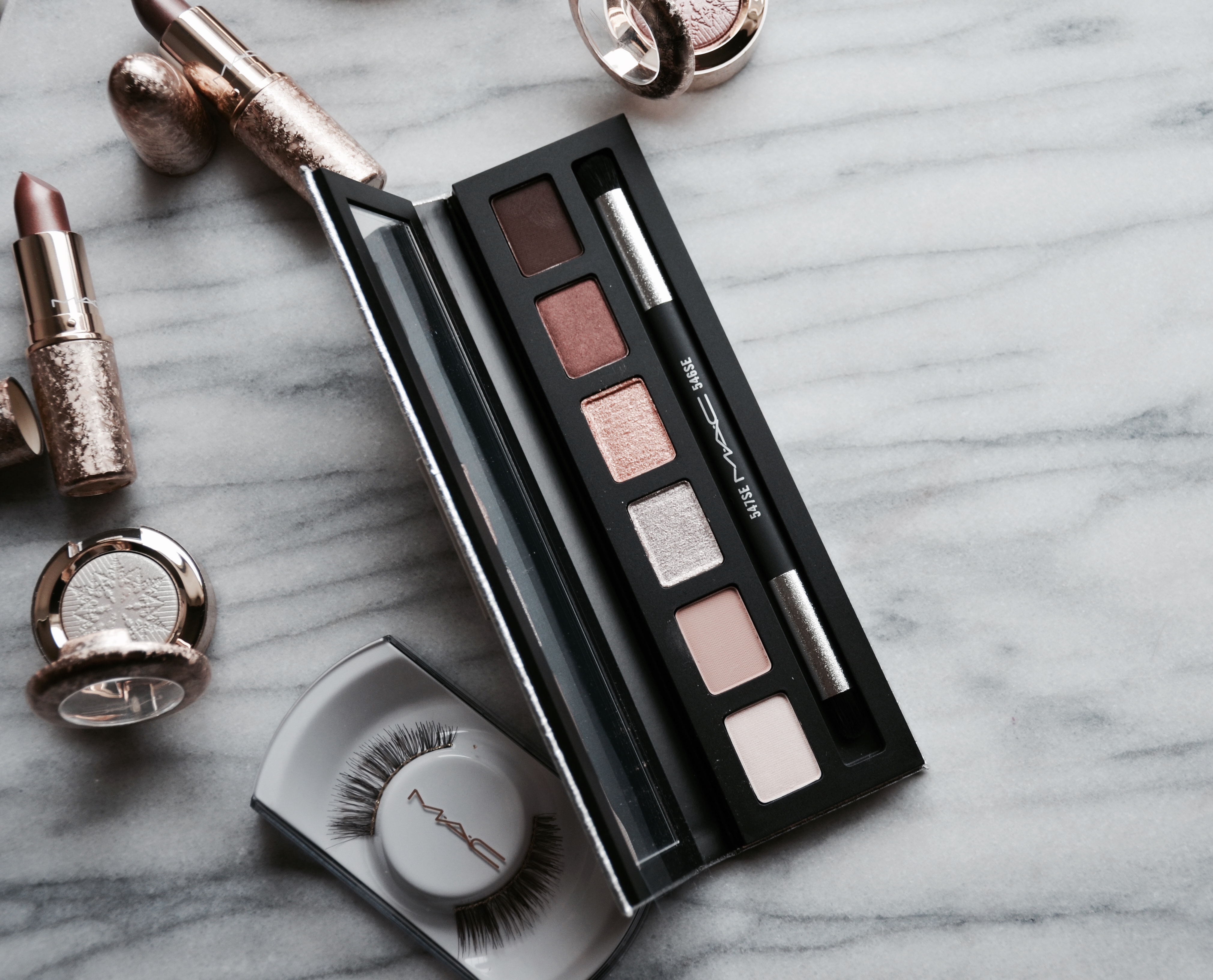 Mac released two eyeshadow palettes for the holidays. I got one of them in Rose Gold which is actually the one that features shades that I like more than the Gold one.
The Snow Ball Eye Compact in Rose Gold comes with 6 shades:
Winterlude: High frost peachy white (Satin)
No Curfew: muted pinkish nude (Matte)
She Sparkles : Light grey with silver sparkles (Dazzleshadow)
Shiver of Delight: Rose gold copper sparkle (Dazzleshadow)
Budding Passion: Copper (Luster)
Drama in the Snow: Deep warm brown (Satin)
Every single shade in the palette performs like a dream. I think this is one of the best Mac holiday eyeshadow palettes I've tested. I really like the shade selection too. You can easily do an every day look but also a smoky eye or a sparkle eye that's perfect for the holidays.

Swatches of the Snow Ball Eye Compact in Rose Gold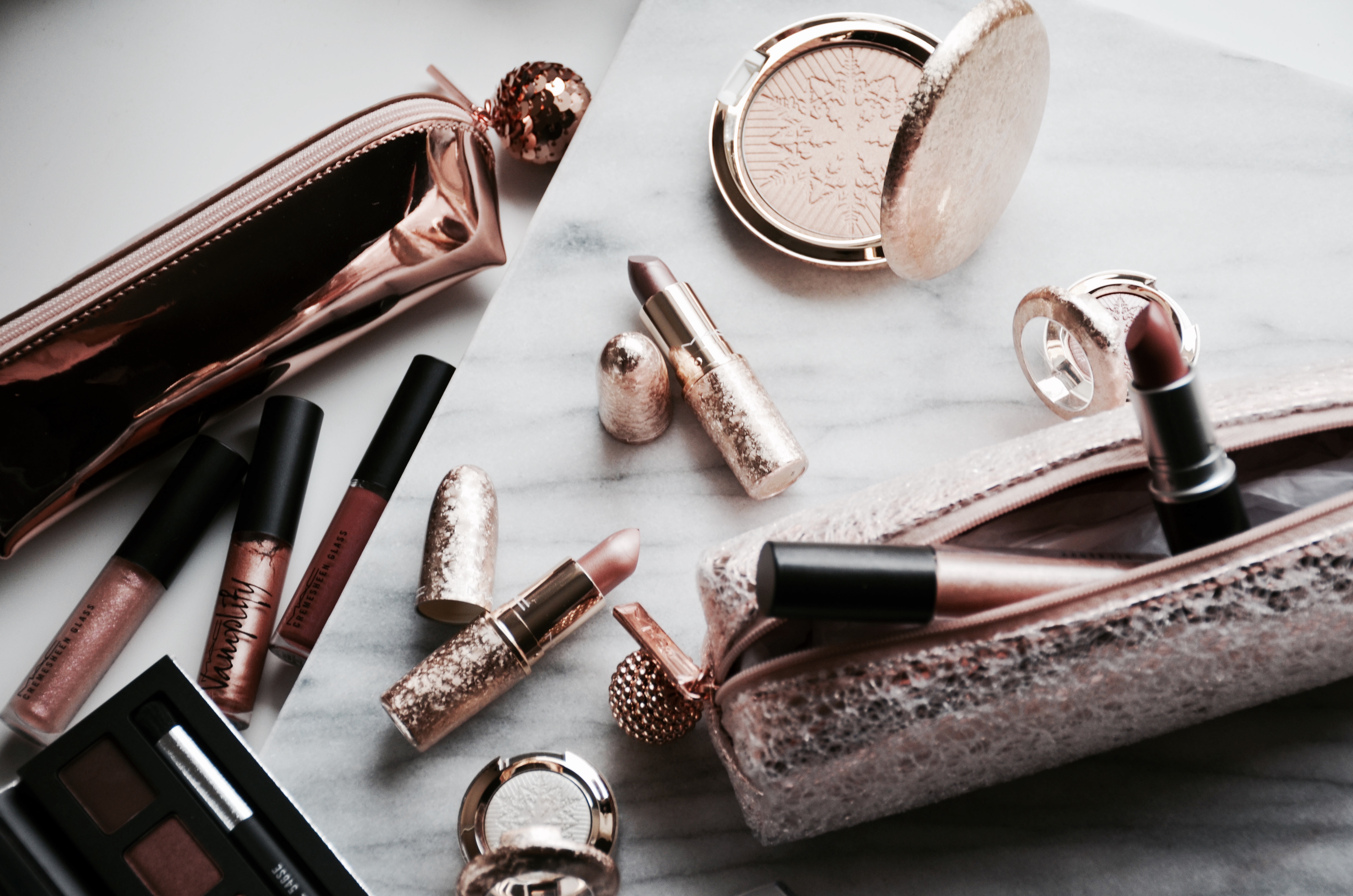 Now on the sets, I have 4 sets to share with you.
My favorite from the bunch is the Snow Ball Lip Bag in Nude. It comes with three full size lip products and a beautiful makeup bag in rose gold.
The lipstick from the bag is called Sending Love and it's a beautiful pinky nude shade in a cremesheen finish.
The Lipglass in Iced Dream is a light pink nude with gold and pink pearl.
And lastly the Pro Longwear Lip Pencil in Doubletime is a pinky brown that compliments the lipstick really well.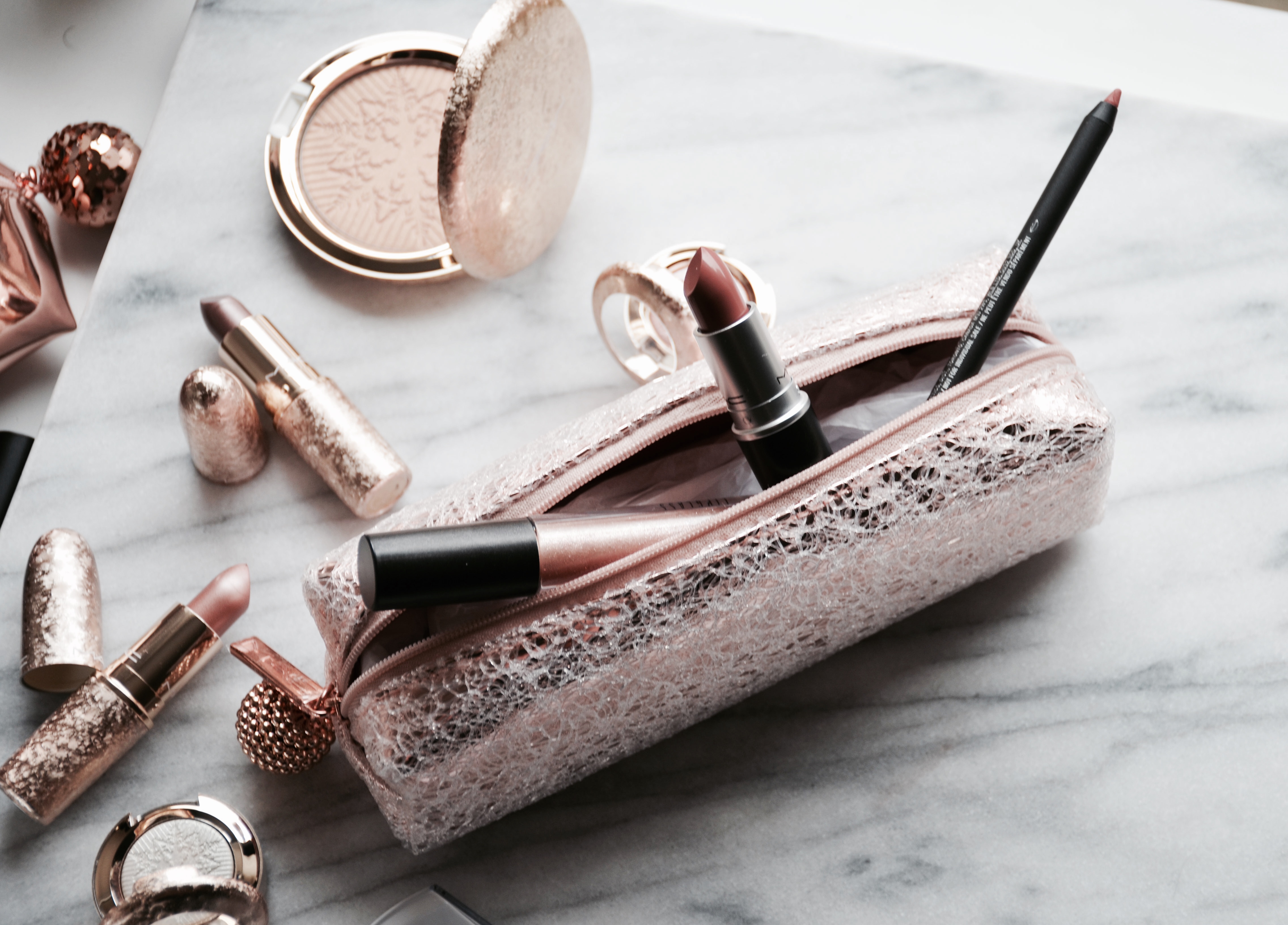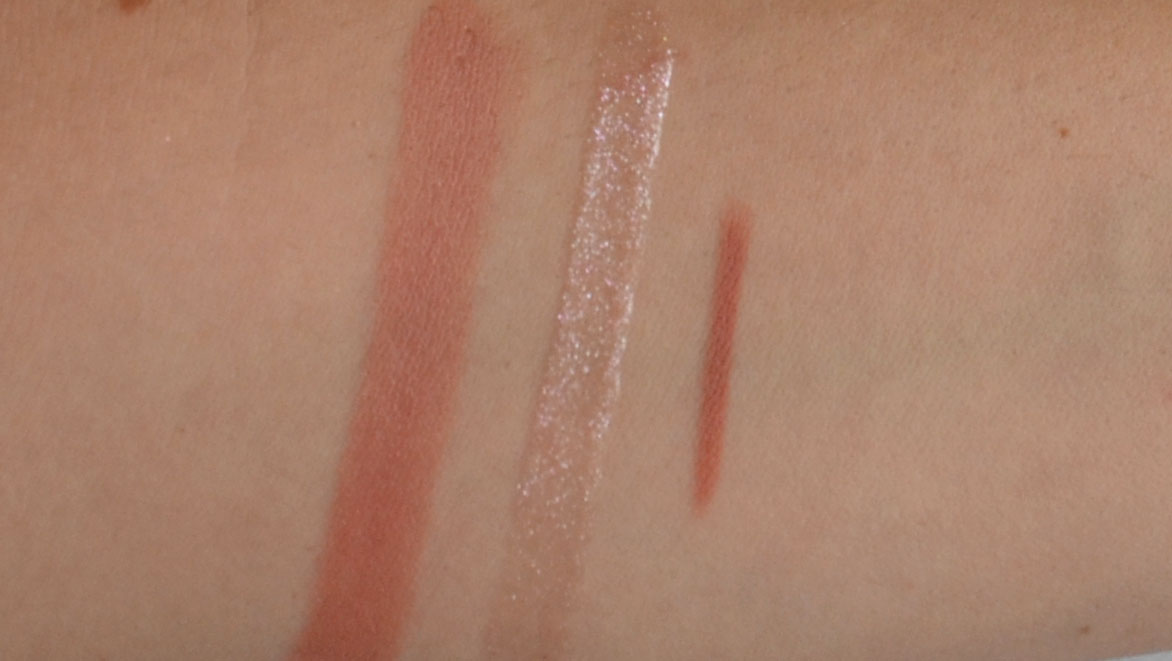 Swatches L to R: Sending Love, Iced Dream, Doubletime

Sending Love
Iced Dream

Doubletime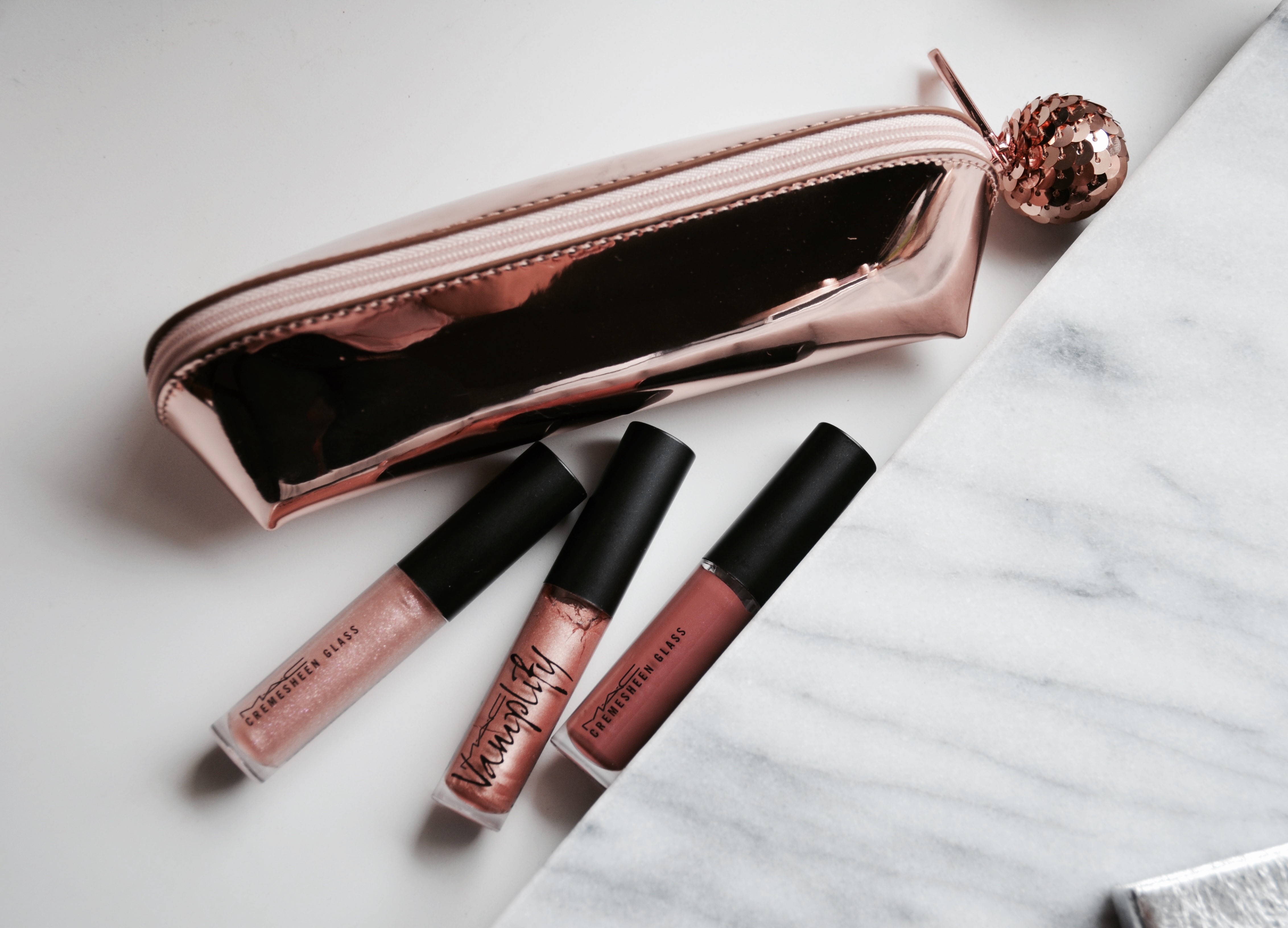 The Snow Ball Mini Lip Gloss Kit in Nude comes with two mini Cremesheen Glass and one Vamplify shade, all housed in a beautiful rose gold bag.
Below Freezing: Light beige with pink pearls (Cremesheen )
Winter Warmer: Midtone brown nude (Cremesheen)
Iced Over: Rose Gold Copper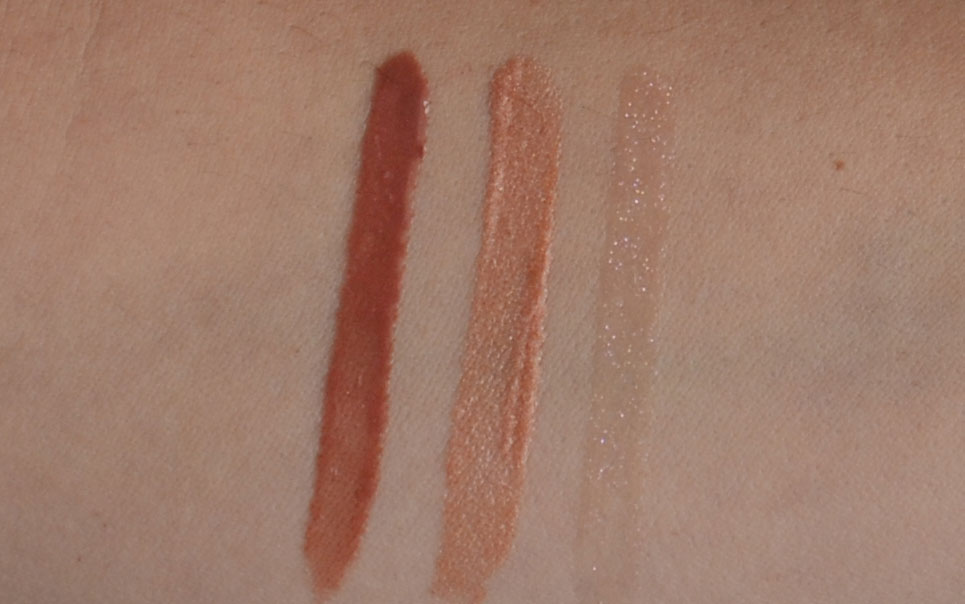 Swatches L to R: Winter Warmer, Iced Over, Below Freezing

Winter Warmer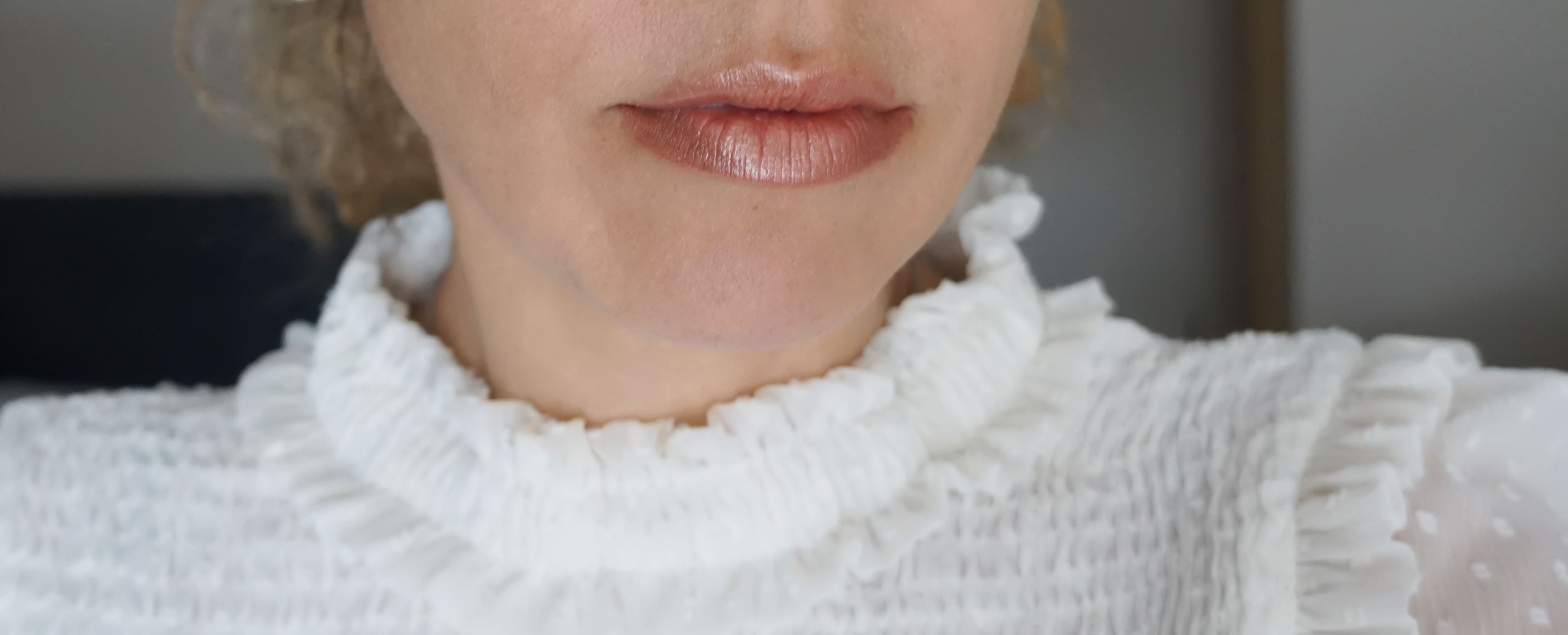 Iced Over

Below Freezing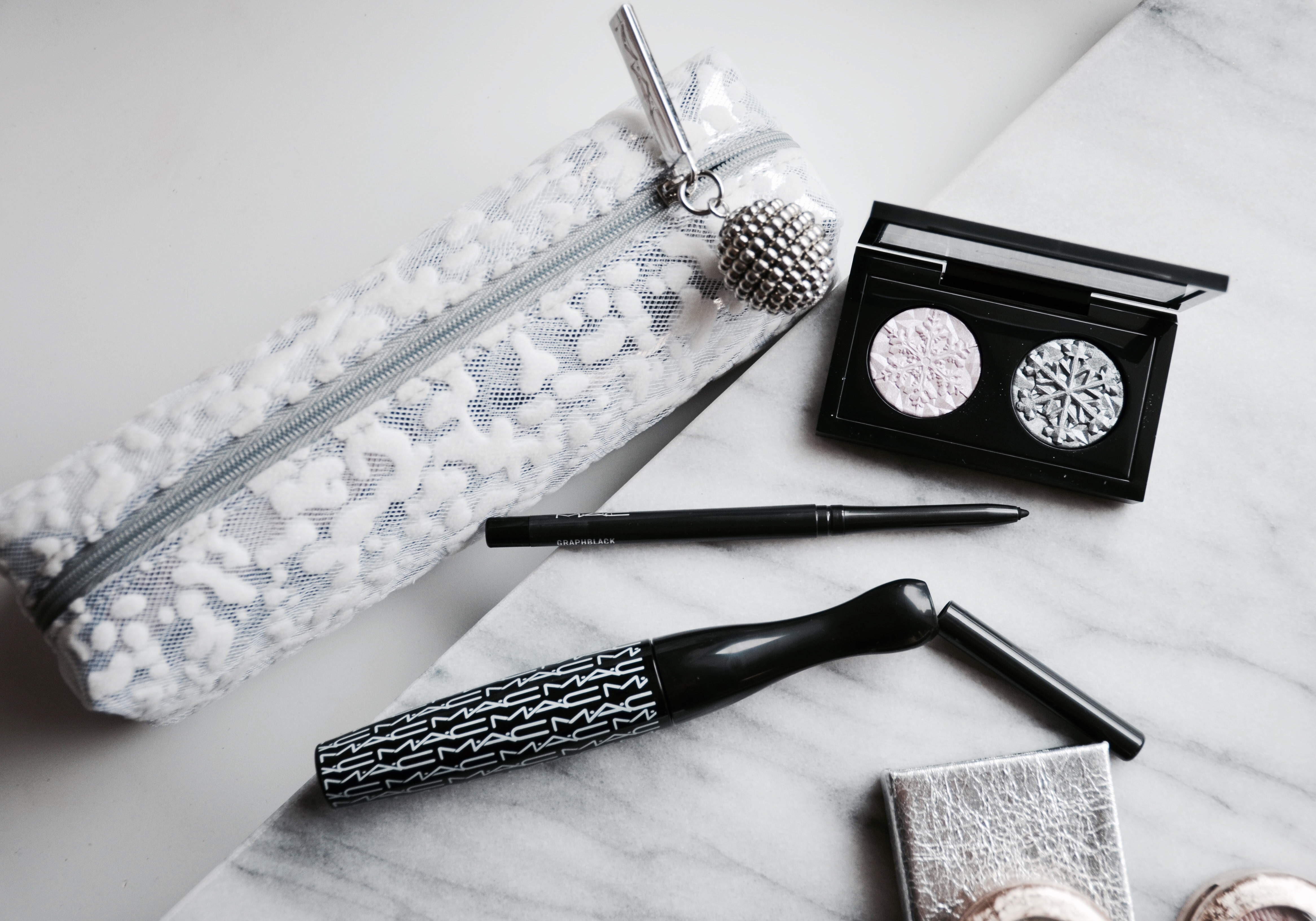 The Snow Ball Eye Kit in Smoky Pink comes with three full size products for the eyes.
Ready To Party: Pale lilac
Light of the Silver Moon: Metallic silver charcoal
Graphblack : Rich graphic black
Black Extreme : Black
The Extra Dimension Eyeshadow Duo is super pretty. I didn't expect to like the shades since I never go for pinks or gray tones but I quite like both shades. The quality of the eyeshadows and everything else that comes in the bag are really nice and as expected from Mac.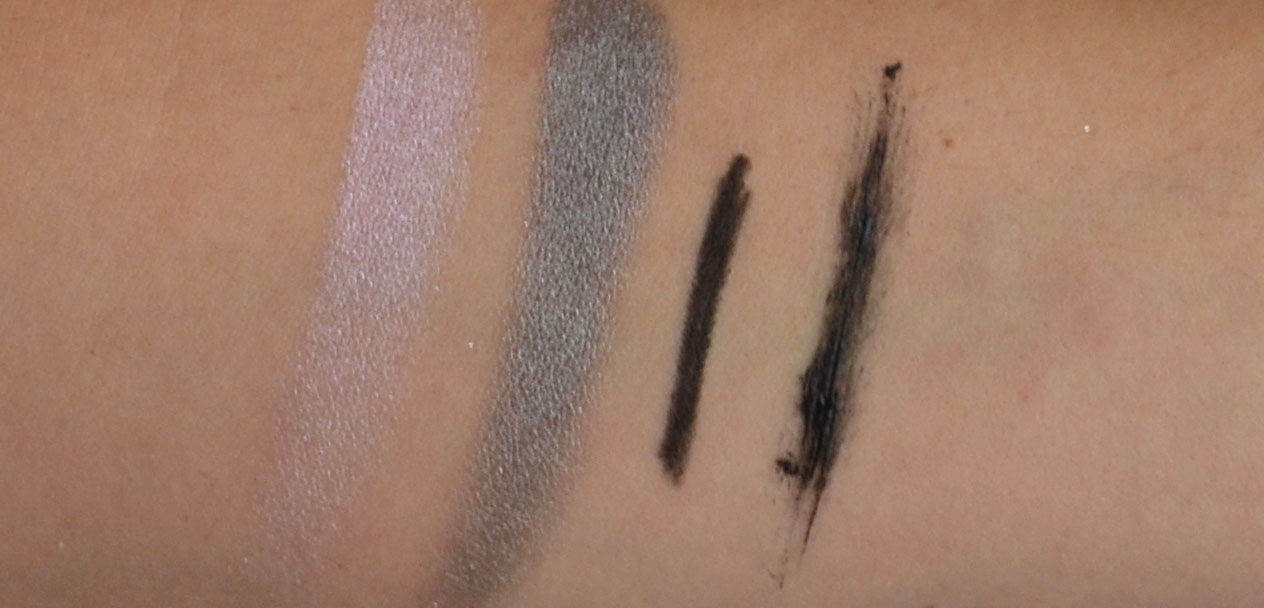 Swatches L to R: Ready to Party, Light of the Silver Moon, Graphblack, Black Extreme Mascara
And lastly, The Mac Snow Ball Mascara Kit, comes with a mini mascara, lash primer and a clear mascara. It's housed in a gunmetal makeup bag and makes a great present for someone who loves to try new mascaras. I'm not sure if this is sold out but I couldn't find it anywhere.
Bottom line, the Mac Snow Ball Collection is a huge hit for me. I can't think of one bad thing to say, everything is just perfect. From the packaging, to the sets selection and colors, Mac really nailed it.
Did you pick up anything from the Mac Snow Ball Collection? Share your favorites in the comments below.
*PR Sample
SaveSaveSaveSaveSaveSaveSaveSave