Mac released a new line of blushes that is part of their permanent line, called Extra Dimension Blushes. They are a hybrid formula with pigment and the well loved Extra Dimension Skinfinish. From pastel shades to corals and plums, they cover all skin tones. The finish of the blushes is described as glowy, light reflecting and skin like.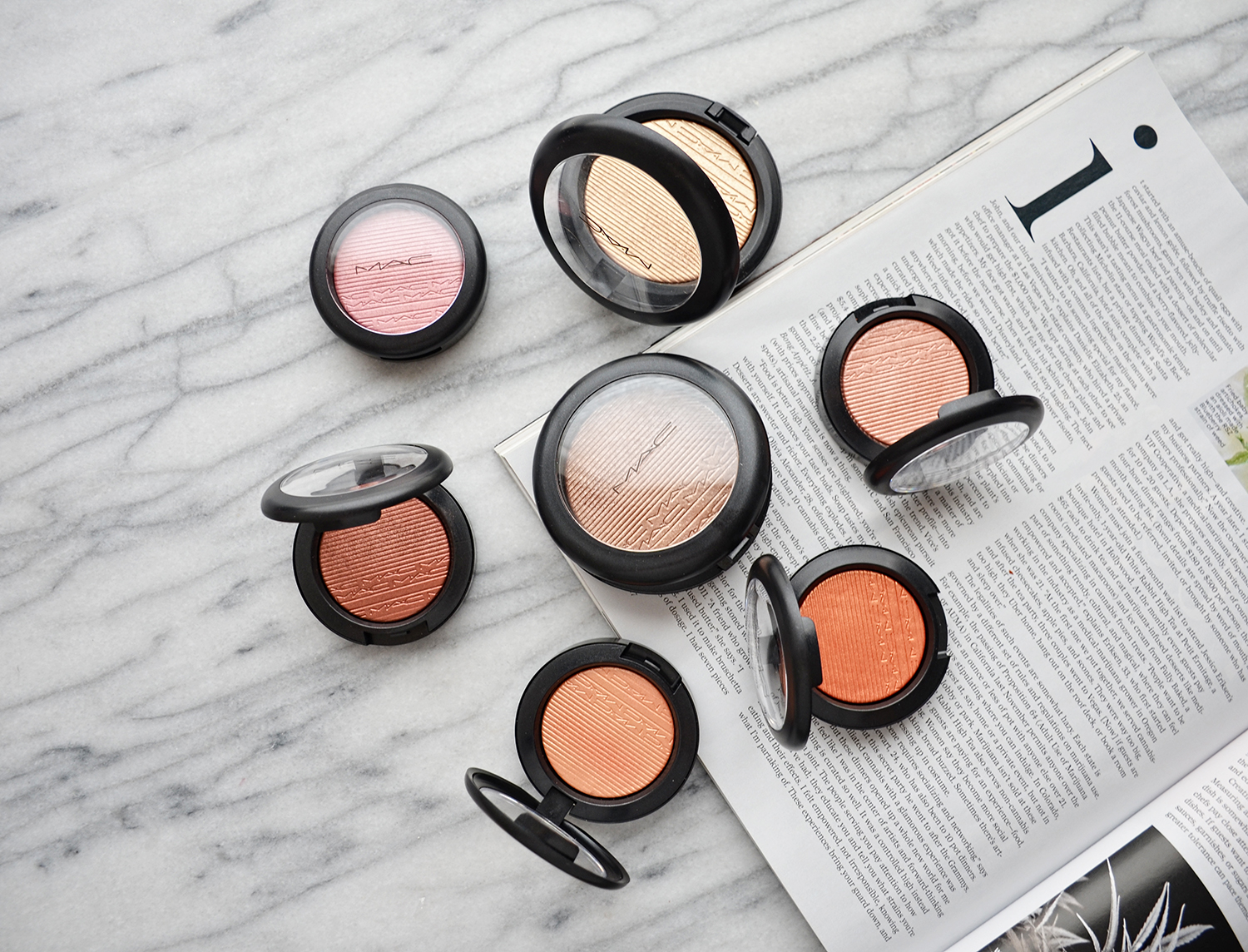 They also brought back three popular Extra Dimension Skinfinishes that are now a part of the permanent line. The three shades in question are Oh, Darling, Superb and Glow With It.
Mac released 11 shades of the Extra Dimension Blushes. I have five of the eleven to share with you and I also got two of the three Extra Dimension Skinfinishes.
Fairly Precious (light pink champagne)
Just A Pinch (apricot)
Into The Pink (soft pastel pink)
Telling Glow (bright coral)
Hard To Get (warm burgundy brown)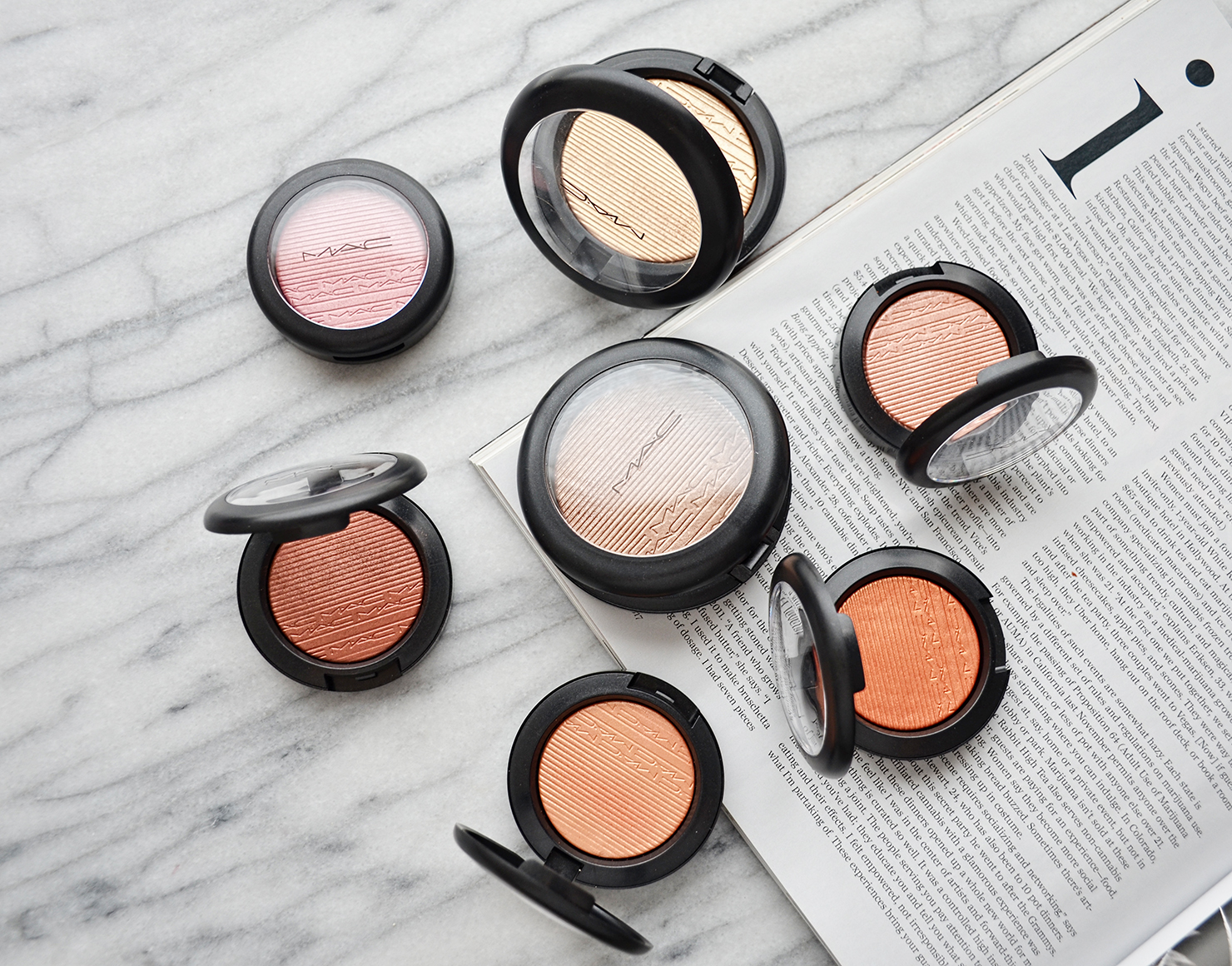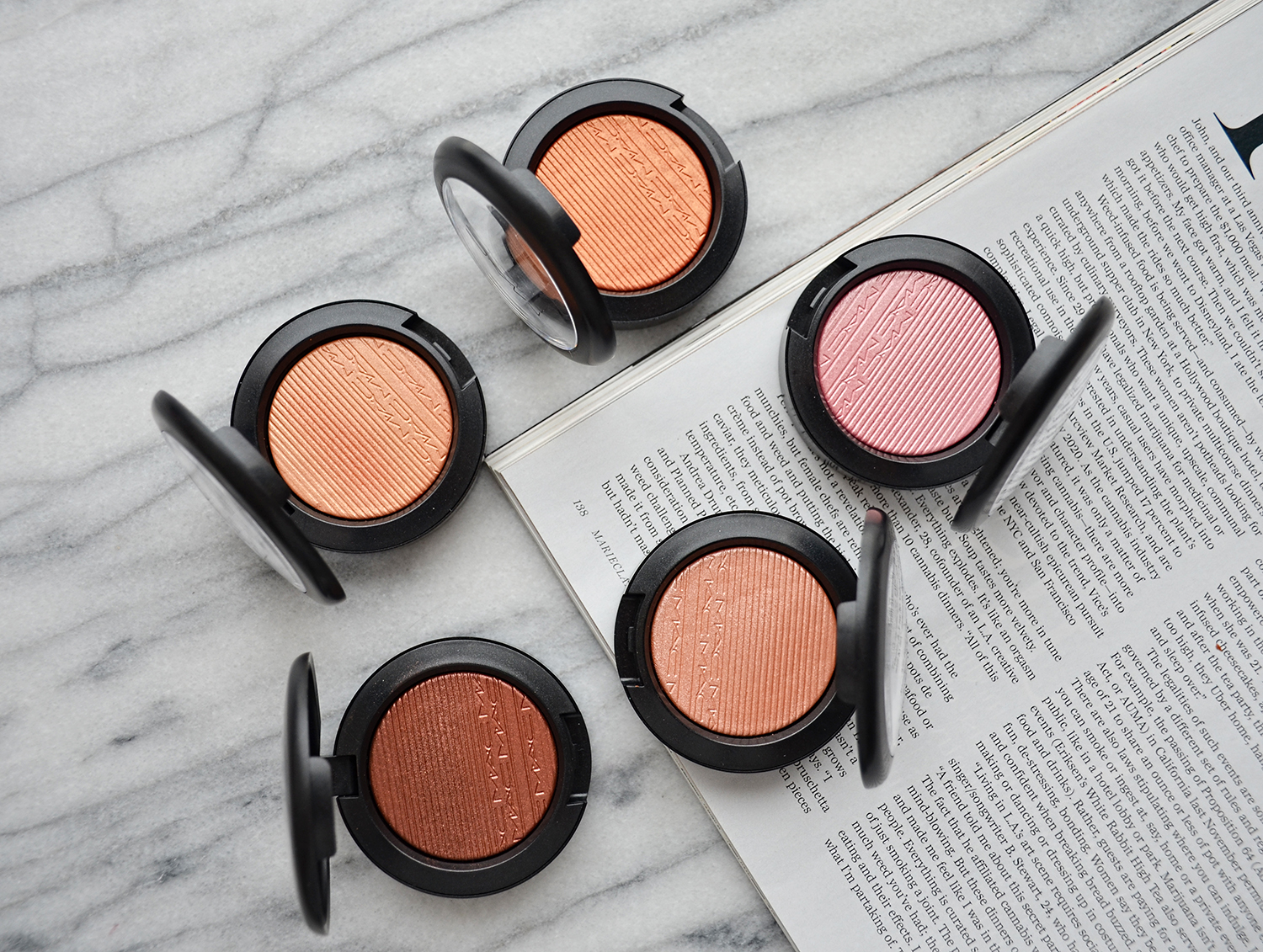 The finish of the Mac Extra Dimension Blushes is beautiful. They are pigmented but actually sheer out and blend so well in to the skin when applied. With a soft wash of color, they leave a glowy finish but without looking too shimmery and not emphasizing any imperfections on the skin. They are also buildable so if you like your blush on the heavy side, you can achieve that. I like a soft subtle diffused color on the cheeks and these are perfect for that. Since the finish is glowy you can also skip on the highlight but for me, I like using both of course (the more glow the better).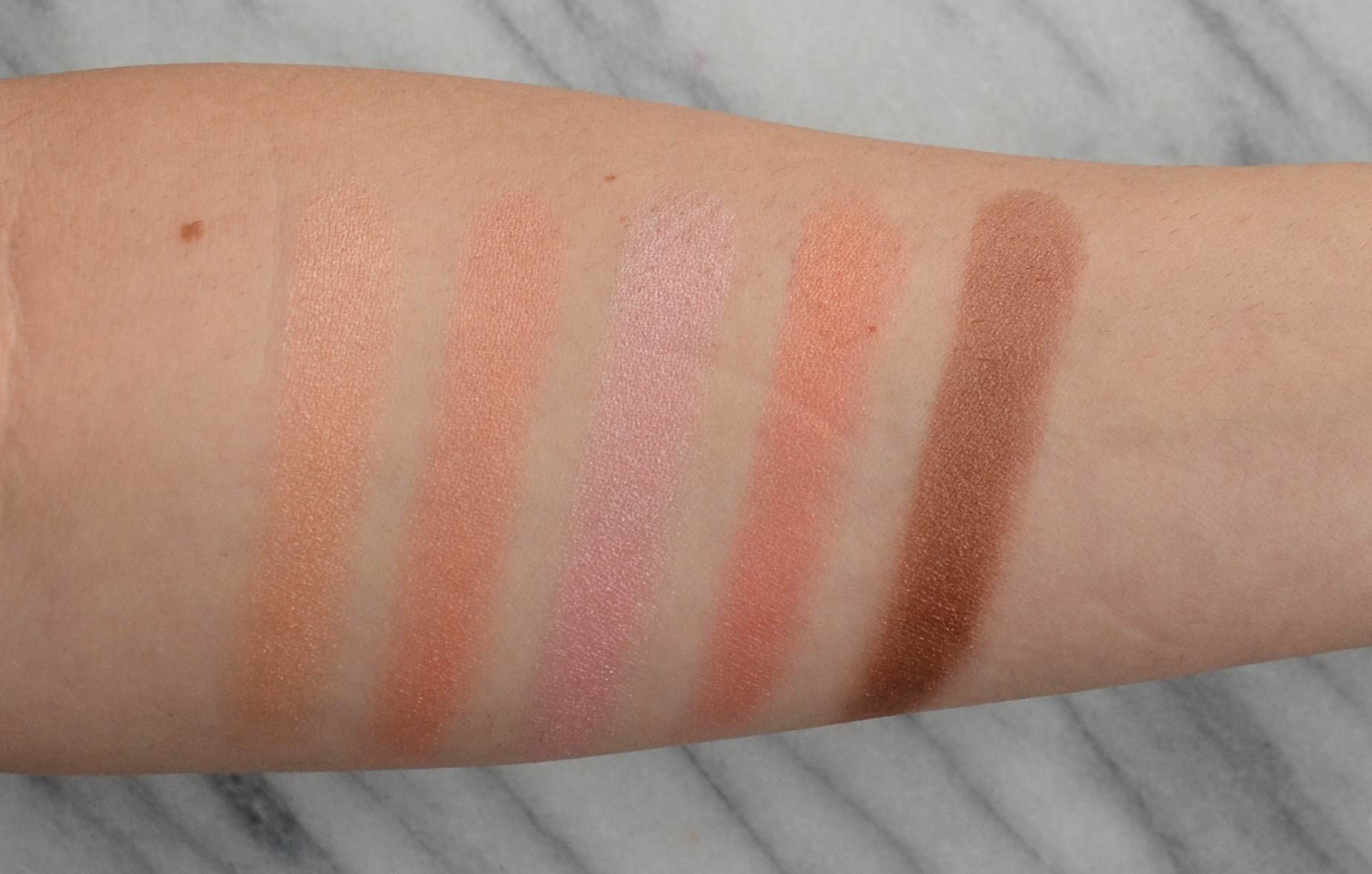 Swatches L to R: Fairly Precious, Just A Pinch, Into the Pink, Telling Glow, Hard To Get
When it comes to the shades, there really is no shade that I didn't like on my skin. The swatches above are heavy and not blended so don't be afraid of the color. When applied with a brush every shade above looks beautiful on my light to medium skin.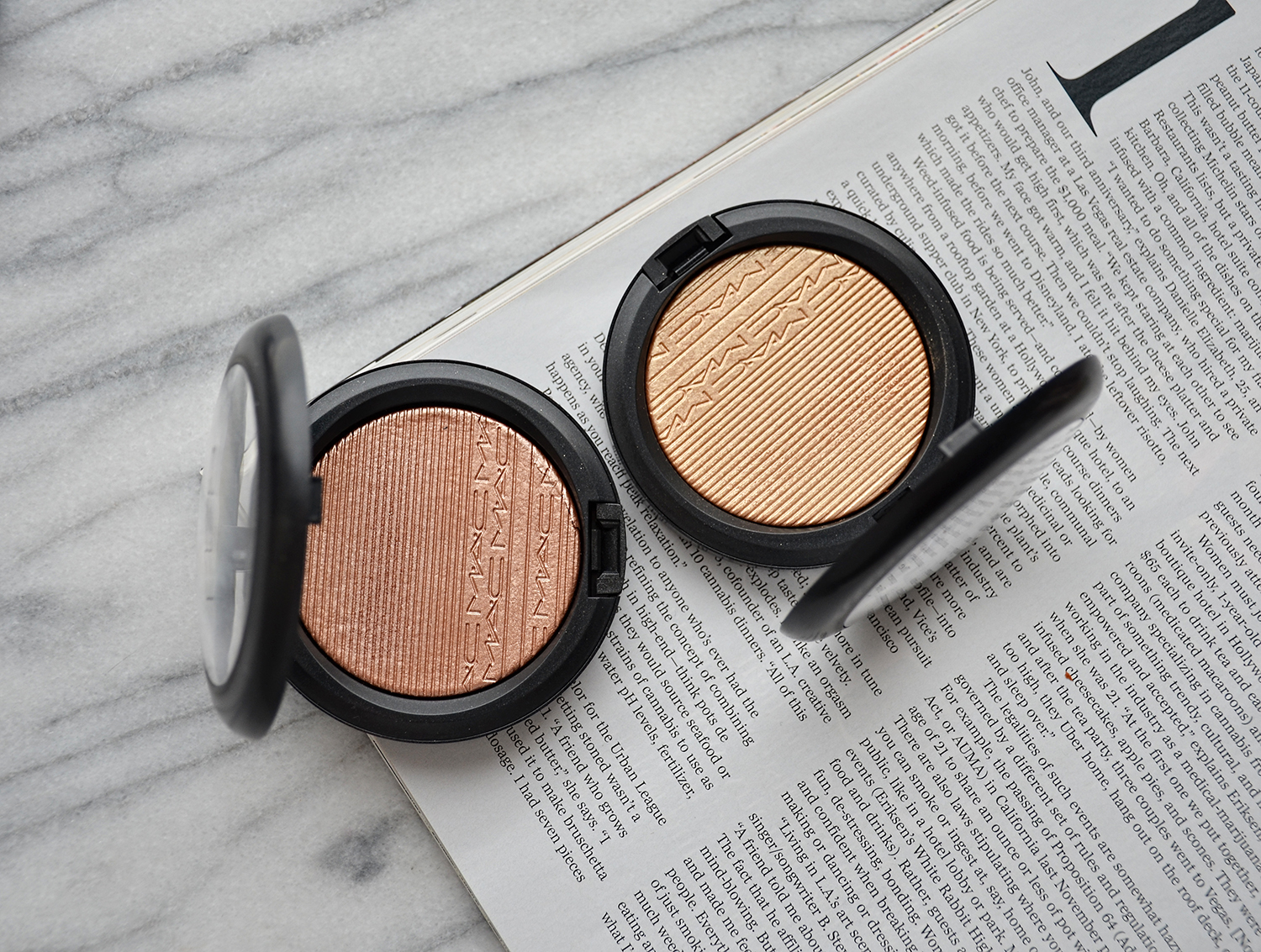 The Mac Extra Dimension Skinfinishes are not a novelty to me. I love a good glow and these highlighters make the mark of being glowy but not too shimmery. They give an intense glow though so if you like your highlighter on the natural side you really need to use a light hand. When applied wet, they give an almost metallic finish to the skin. I also like to use them as eyeshadows and the same goes for the new blushes.
The two shades that I received are in Oh, Darling (metallic gold) and Superb (patina bronze). Both shades are a tiny bit darker for my lighter skin but they will work really well as soon as I get a tan.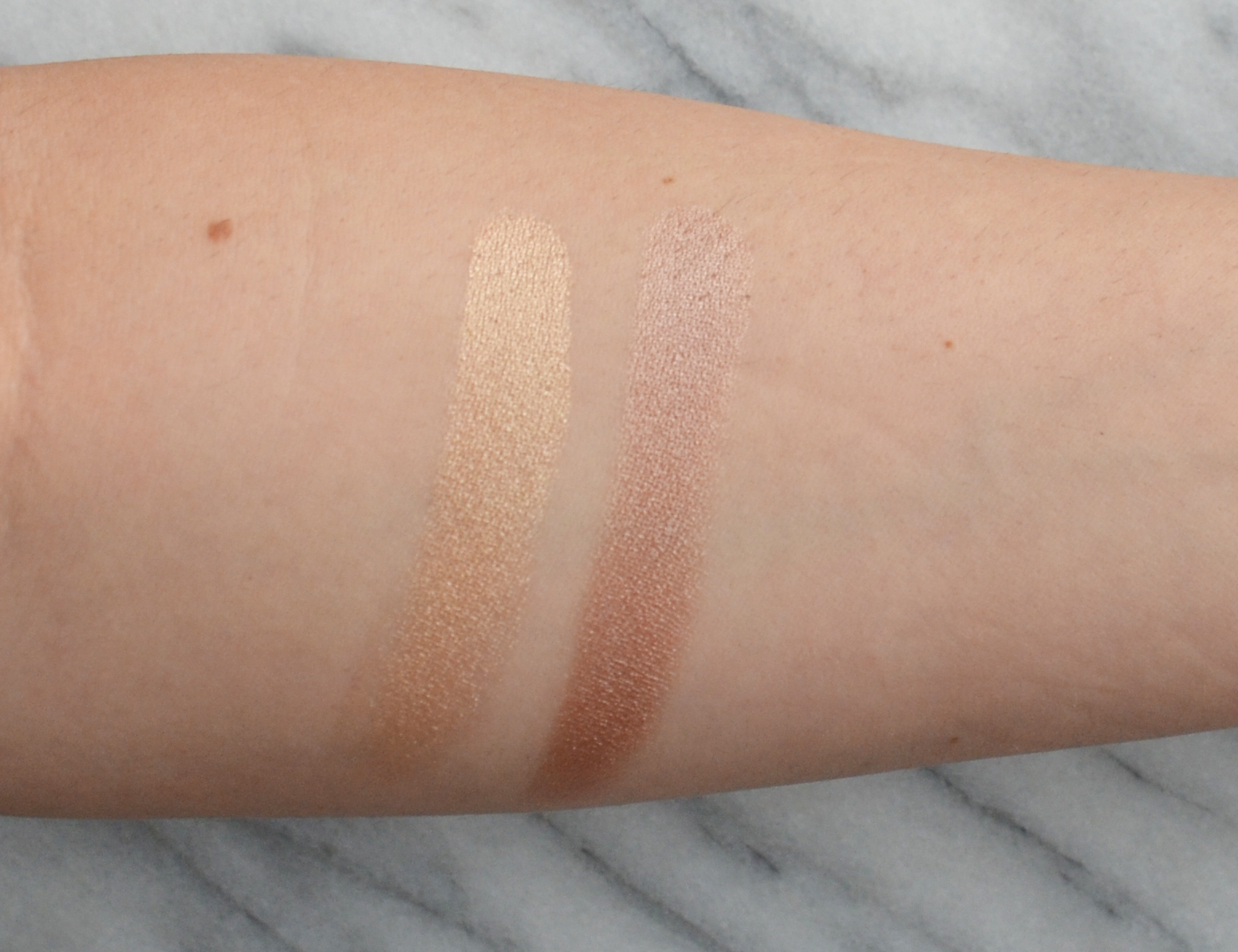 Swatches L to R: Oh, Darling, Superb
I am happy that both releases are part of the permanent line because they are excellent. Sometimes Mac releases the most lovely products and of course makes them LE which is not the case with these. I think they also got released at the right time because they will make great glowy blushes and highlighters for the summer.
Now tell me, which is your favorite shade from the bunch? I can't really pick one as they are all so pretty.
*PR Sample