Laura Mercier came out with a new eyeshadow palette called Editorial Eye Palette Intense Clays. It features six highly pigmented clay eyeshadows both in matte and metallic finish. It also comes with a setting powder that helps to prolong the wear of the eyeshadows. The eyeshadows have a soft and flexible hybrid formula that gives intense pigmentation without any fallout.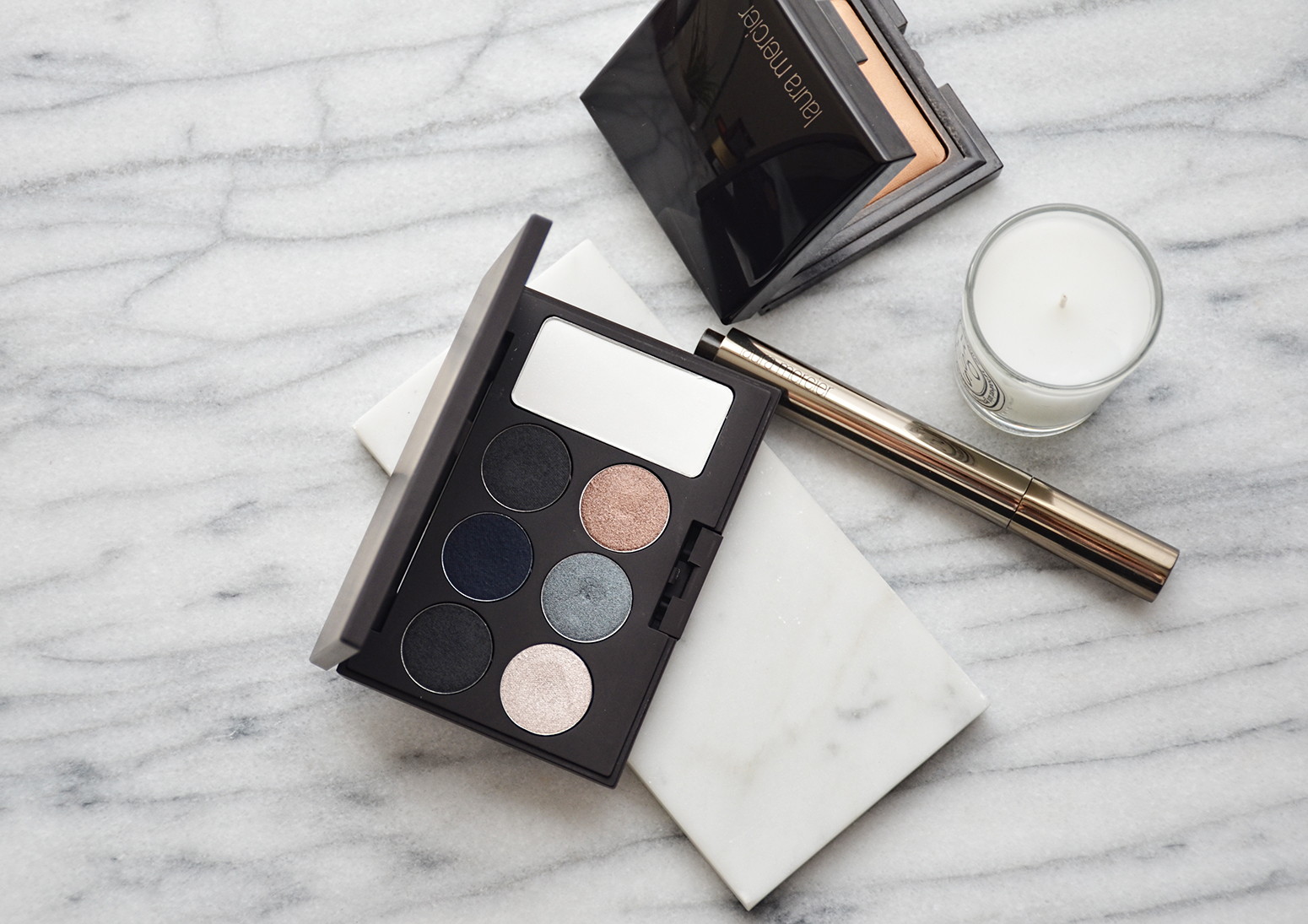 The Laura Mercier Editorial Eye Palette Intense Clays features:
3 metallic eyeshadows in Metallik Rust (copper-brown), Metallik Pewter (grey-blue), Metallik Platinum (silver-taupe)
3 matte eyeshadows in Blackened Black Clay (black), Blackened Blue Clay (navy blue), Blackened Brown Clay (dark brown)
Air-Light Setting Powder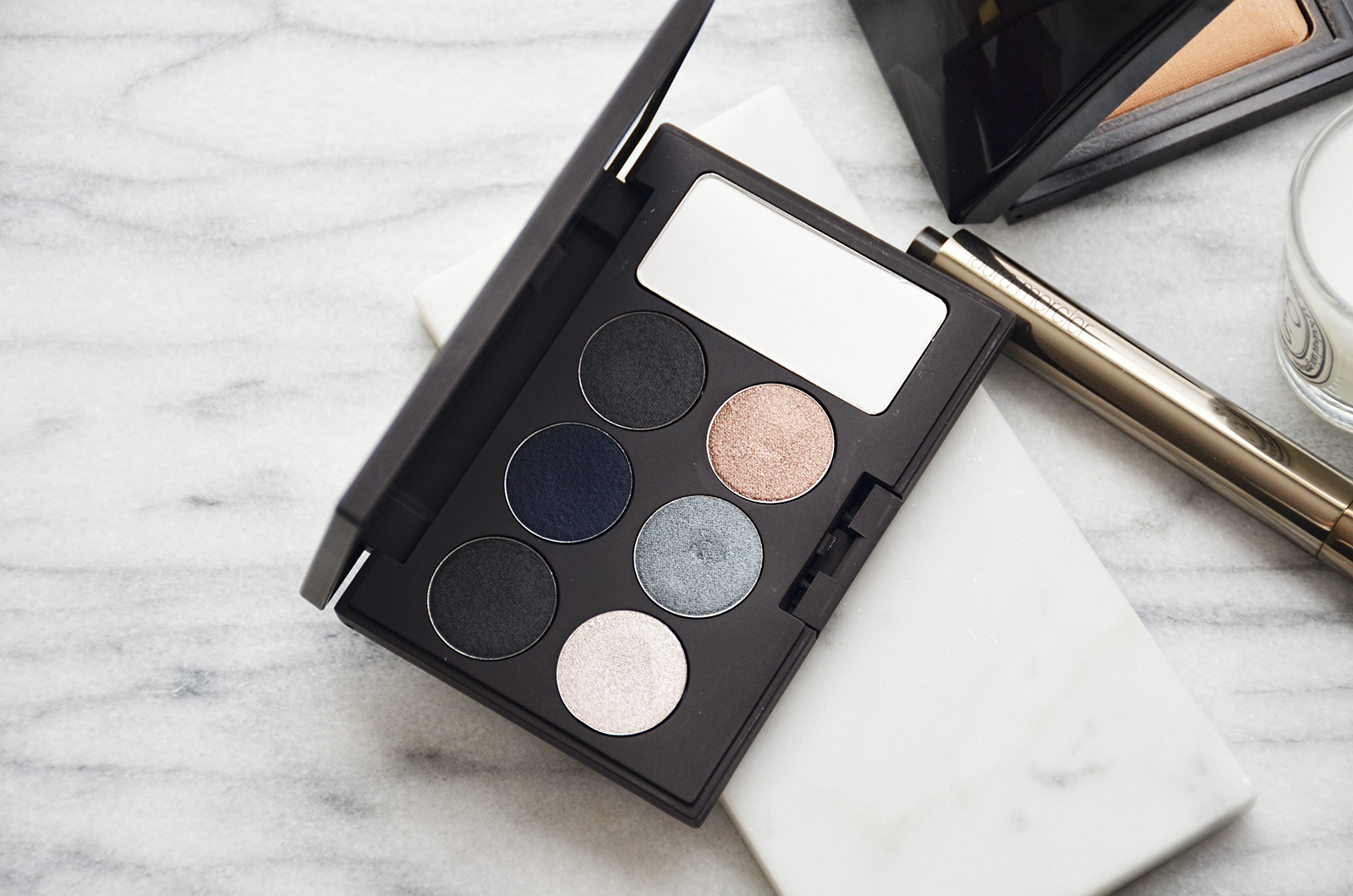 They were not kidding when they described this palette as with intense pigment. Every eyeshadow in the palette packs some impressive pigment. The formula feels like a hybrid in between a cream and a powder. Especially with the metallic shades, they almost feel wet to the touch.
Laura Mercier created this palette with the option to be used only with your fingers. You can basically stamp the eyeshadows with your fingers and blend. The bigger pan of setting white powder helps prolong the wear of the eyeshadows but you should use it sporadically because you can get a white cast if you put too much.
I think this palette is great for creating quick smoky eye looks. You can also do every day wearable looks with the two lighter metallic shades as they are a "one swipe eye look" shades. As soon as you blend them out they actually look like you've used more than one shade in the crease.
The palette is also super compact so great for travel. I like that Laura Mercier picked shades that are not the usual basic neutral eyeshadows that we see in every palette these days.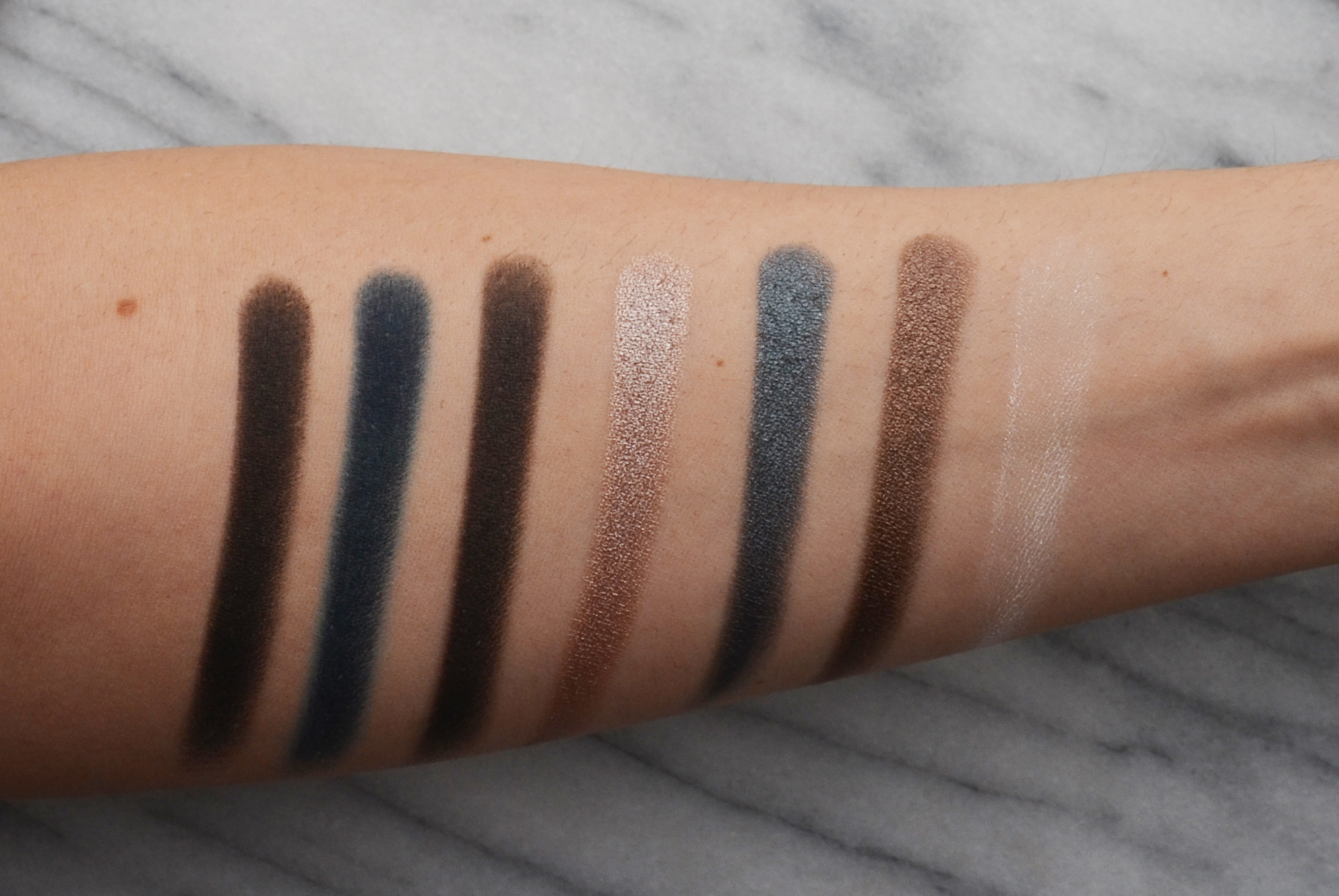 Swatches L to R: Blackened Black Clay, Blackened Blue Clay, Blackened Brown Clay, Metallik Platinum, Metallik Pewter, Metallik Rust 
The swatches above were done with only one swipe so you can see how intensely pigmented the eyeshadows are. The shades are also super rich in color and equally beautiful.
I'm very impressed by the Laura Mercier Editorial Eye Palette Intense Clays. I think the palette is very unique both in formula and in the color selection. It's just a nice change from all neutral and warm toned eyeshadow palettes that we've been seeing a lot lately.
*The Laura Mercier Editorial Eye Palette Intense Clays was provided by Influenster. As always all opinion is my own