Colourpop collaborated on a collection with Alexis Ren, an Instagram sensation and a model. They collaborated on creating five lip products and a face palette which was a first for Colourpop. As soon as I saw the promo, I knew I needed the face palette. The promo photos of Alexis Ren were all beautiful and she looked like a golden goddess with a sun-kissed look.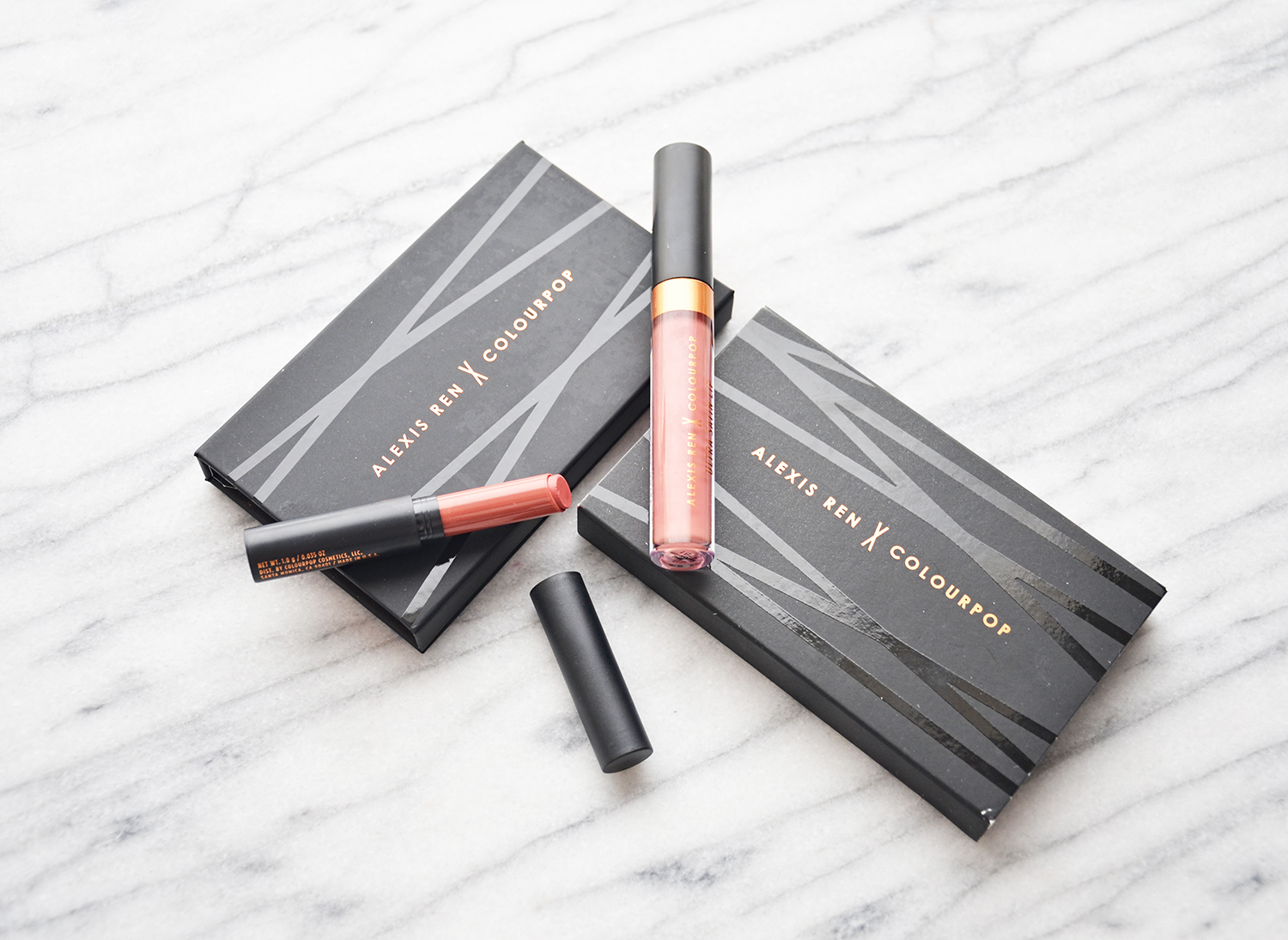 For the first time Colourpop released pressed face powders. The Pressed Powder Face Duo in Topaz comes with a warm toned bronzer and a beautiful golden highlighter. I also picked up two lipsticks from the collection, the Ultra Satin Lip in Bare Necessities and Blotted Lip in Deja Vu.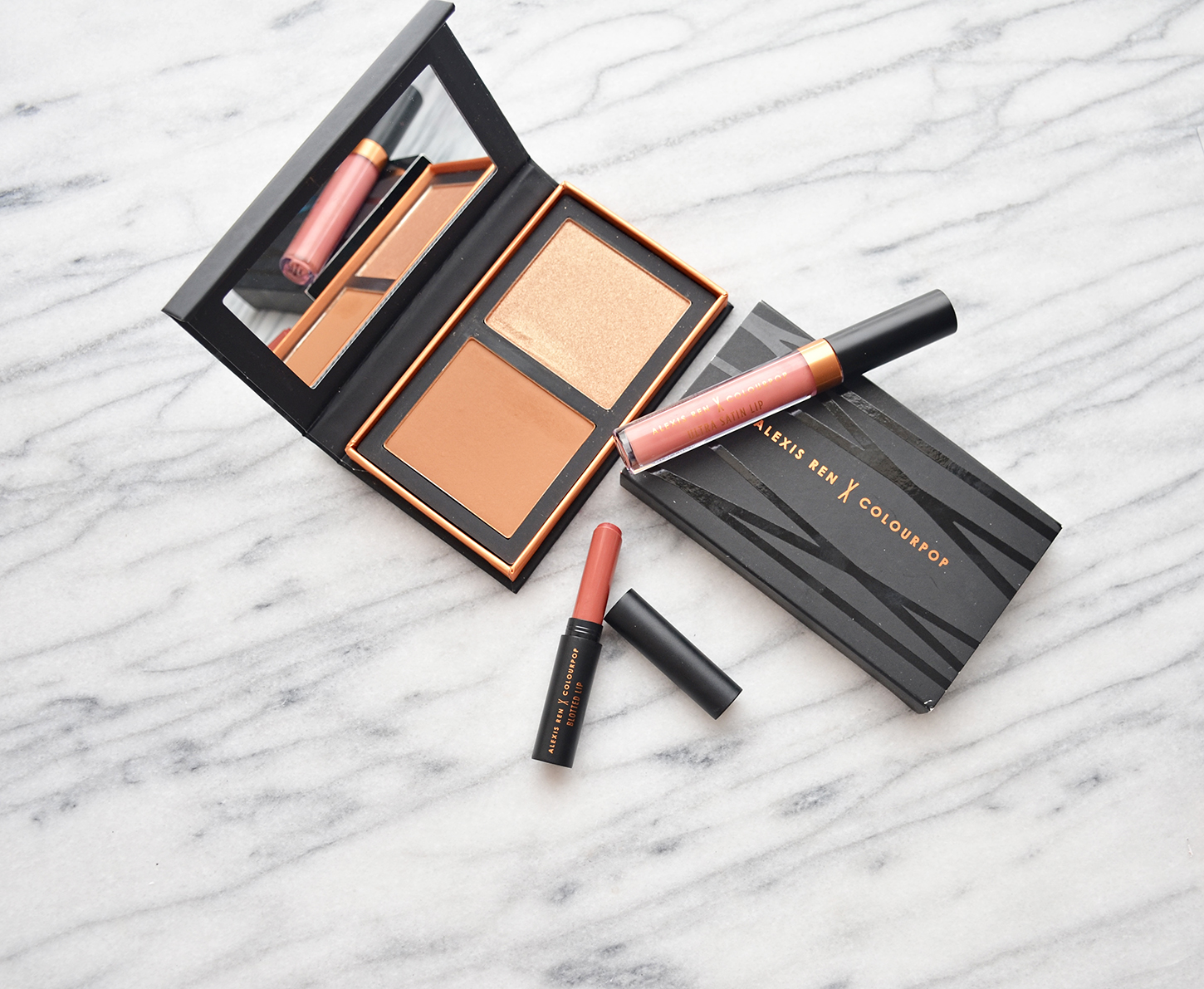 The Pressed Powder Face Duo in Topaz features a matte bronzer shade called Golden Moment that is good for adding some warmth to the skin. It has warm undertones and good for light/medium and medium skin tones. My skin is currently a light/medium and it looks very nice on my skin. The texture of the bronzer is very soft and super pigmented so you have to be careful when applying. I only touch the pan with the brush and then tap off the excess before I apply.
She's Here to Stay is the name of the highlighter in the palette. It's a true gold shade with a pearlized finish. At a first glance I though the shade would be similar to Mac Whisper of Gilt but it's actually a tad bit darker. The formula of the highlighter is soft and pigmented. It actually feels like a mix in between a cream and a powder when you swipe your fingers over the pan.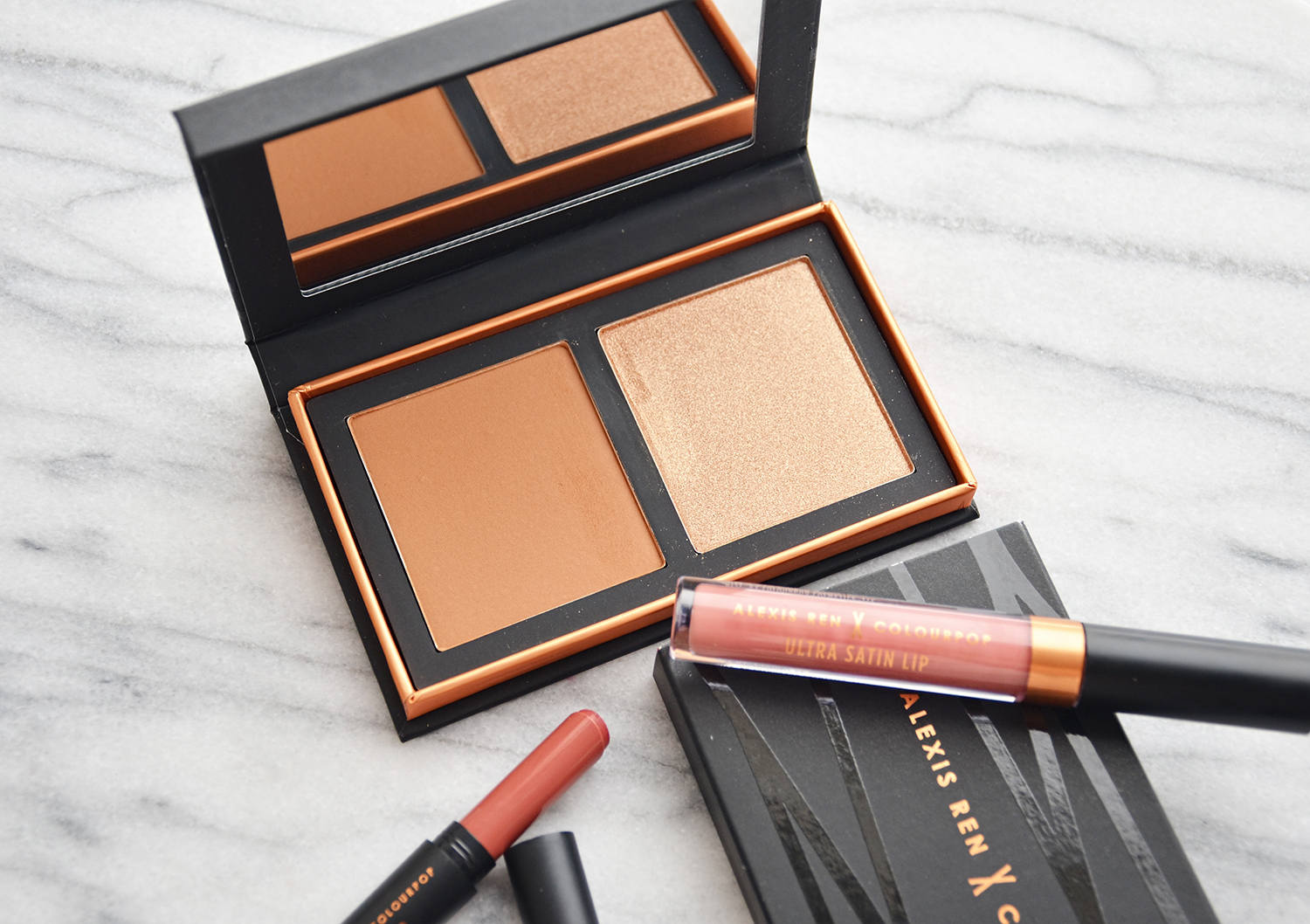 She's Here to Stay would work for medium and dark skin tones. On my light to medium skin tone it was a touch darker. But with a little tan I can definitely pull it off so I will save it for the summer months.
Also a new product for Colourpop, the Blotted Lip is a sheer matte lipstick that creates a natural blotted lip look. I picked up the nude shade from the line in Deja Vu which is described as a pink nude.
I really like the Blotted Lip formula. You can apply it as a lip balm to create a lip stain or build it up for a more intense look. The formula is matte but feels comfortable on the lips. It's one of those no fuss lip products that you usually keep in your bag.
Bare Necessities comes in the Colourpop Ultra Satin Lip formula. I actually prefer this formula over their Ultra Matte lipsticks since it's more comfortable to wear. The formula is like a liquid matte lipstick but it doesn't completely dry down so it doesn't suck out the moisture in your lips. The shade that I got in Bare Necessities is of course another neutral, described as a peachy pink nude.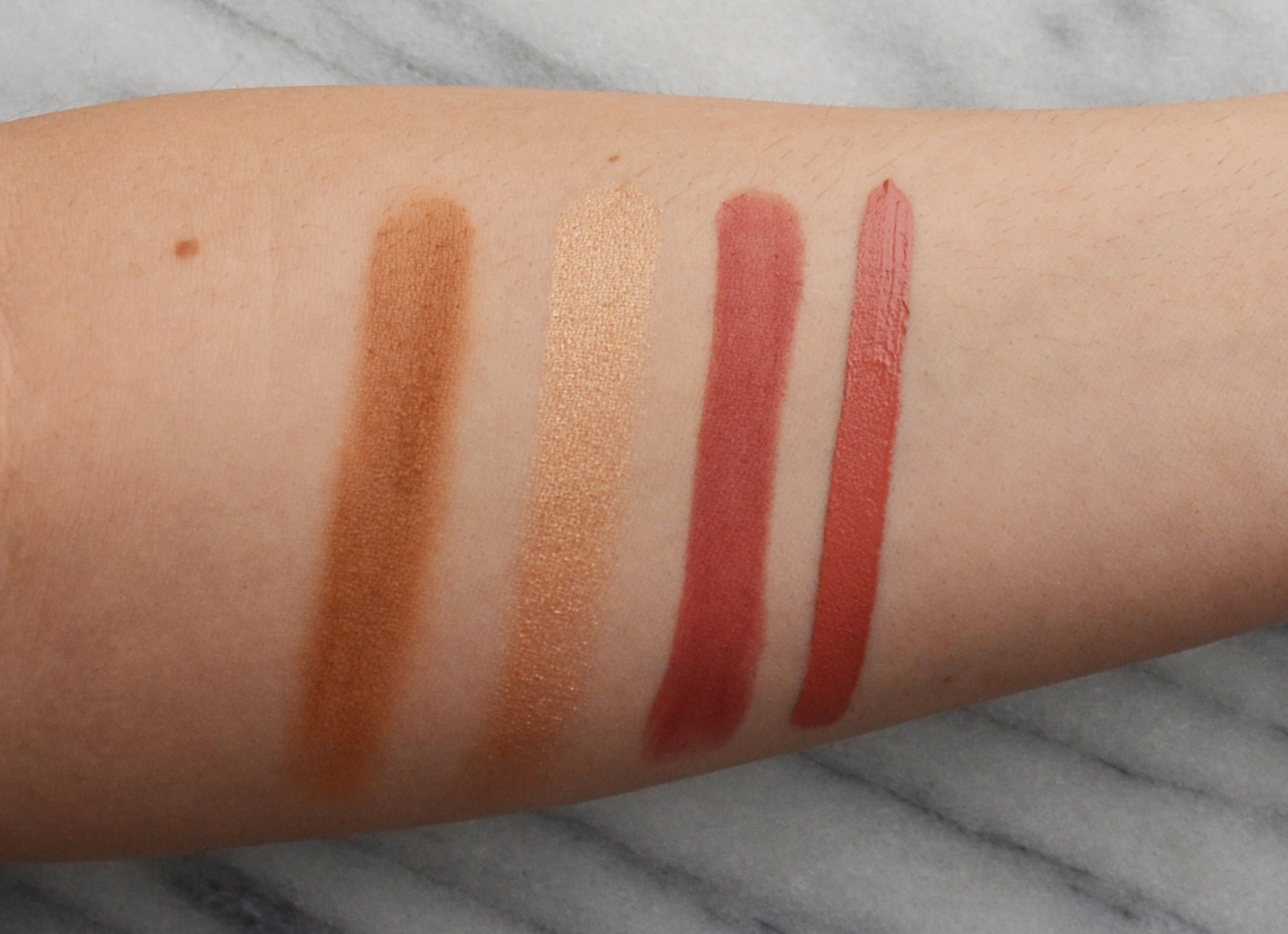 Swatches L to R: Pressed Powder Face Duo in Topaz, Blotted Lip in Deja Vu, Ultra Satin Lip in Bare Necessities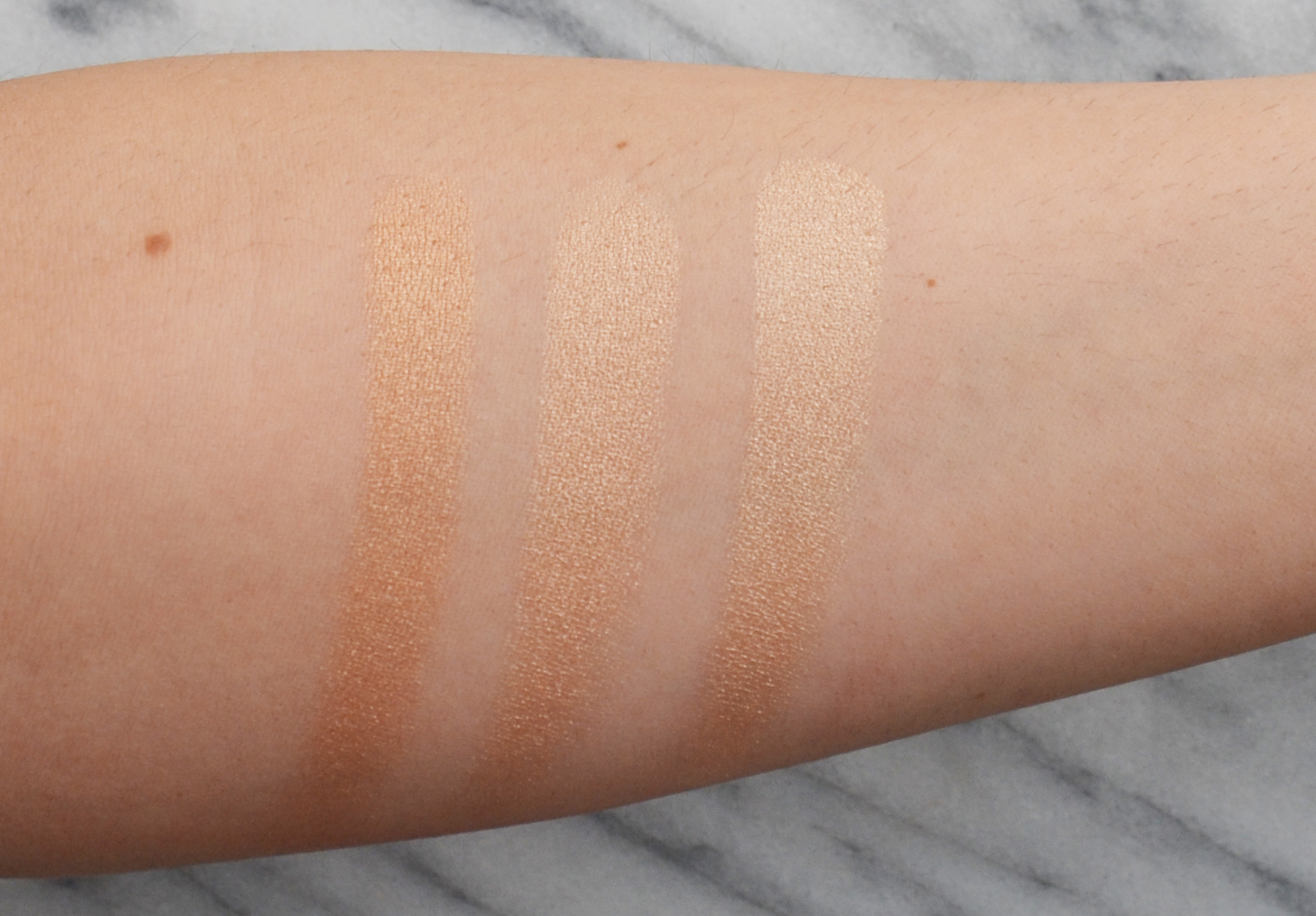 Comparison swatches with shades that I though would be similar: Colourpop She's Here to Stay, MUFE Pro Light Fusion Highlighter in 02, Mac Whisper of Gilt
I think Colourpop is improving their quality and packaging as the company is growing. The face palette feels well made and looks and feels really nice. I heard some rumors that they are releasing a line of powder bronzers so I'm excited to see what new products they come up with.
Did you pick up anything from this collection?