The Laura Mercier Caviar Stick Eye Shadows are not new to me. I'm a big fan of both the formula and the shade selection.Specifically, the shade in Amethyst used to be my go-to shade. I've used up two eye sticks, that's how much I love it. I've also tried some of her mini sets that she always has around the Holidays (she has a good one this year too).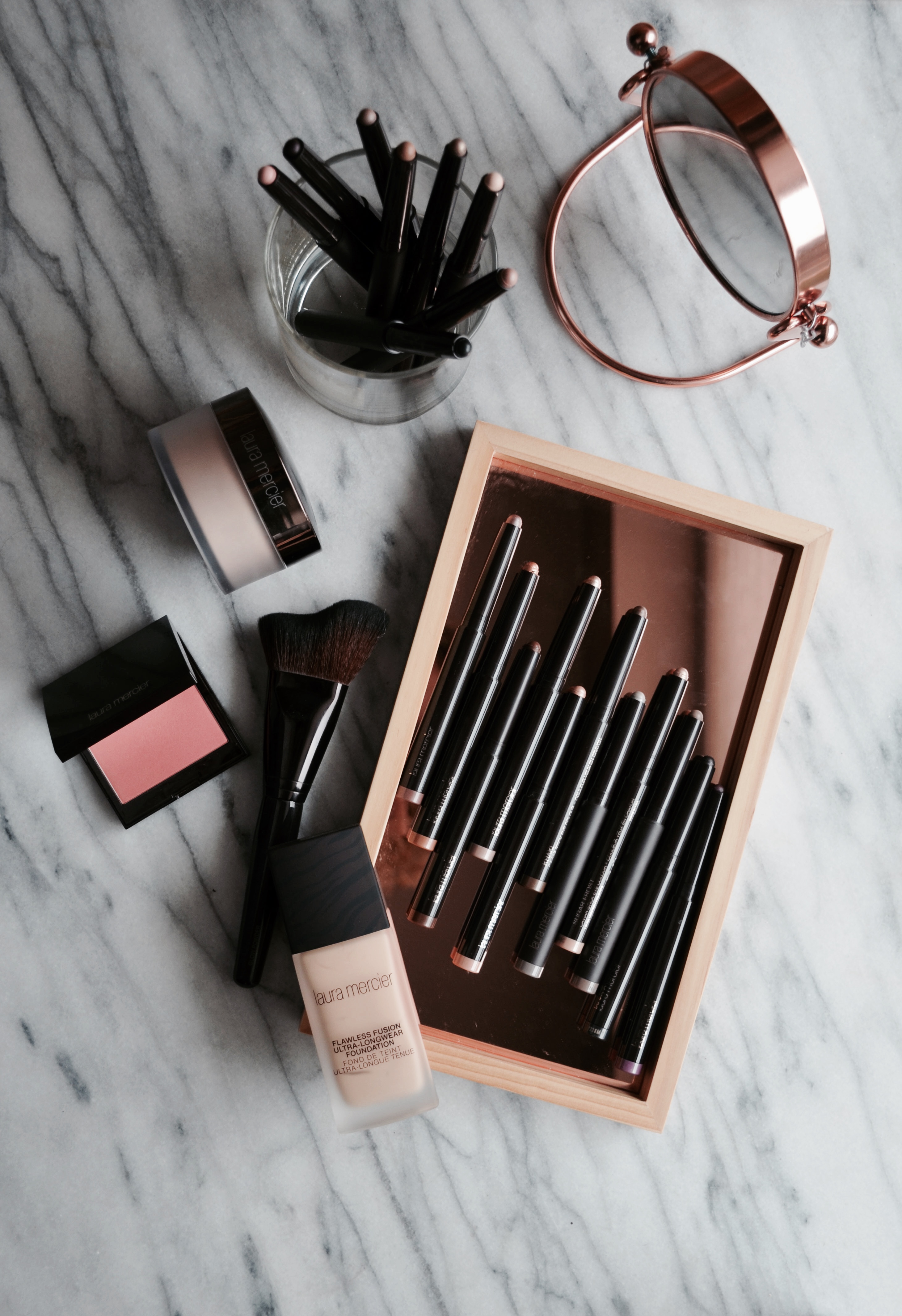 I recently got a package from the Laura Mercier team with most of the shades (both matte and shimmery) from the Caviar Eye Stick Eye Shadows so I wanted to share my thoughts and swatches just in case you are looking for a new cream eyeshadow formula to try.
The Laura Mercier Caviar Stick Eye Shadow is a long lasting cream eyeshadow stick that can be used as liner, for highlighting and of course as eyeshadow. These are the quickest way to get a perfectly blended smoky eye. You can literally use one shade and you can be out the door.
The formula is very long-lasting, crease proof on me even without primer. They are creamy but also set and as soon as they do, they don't budge. You have a little time to blend so I advise working on one eye at a time so you can get the perfect blend.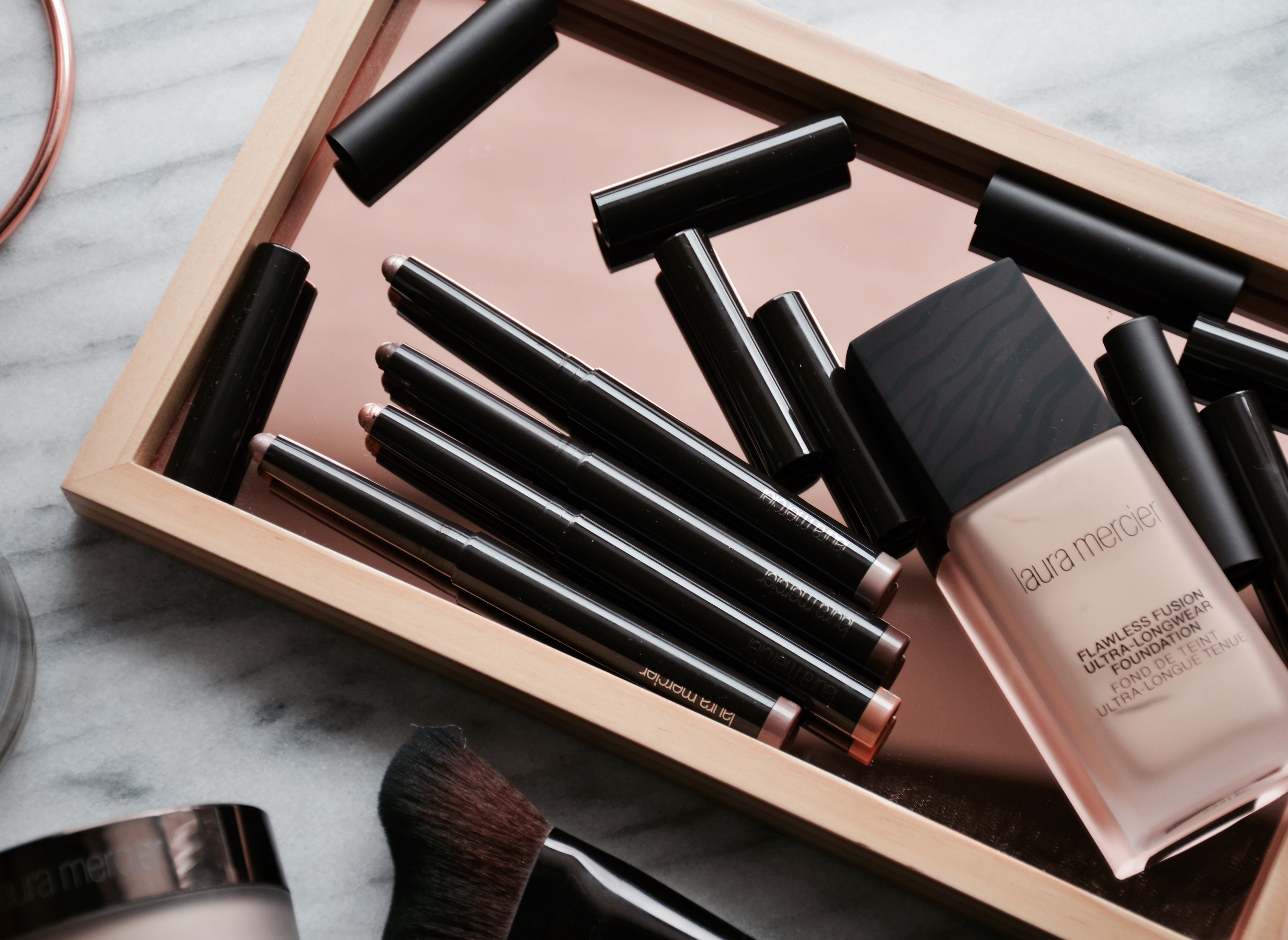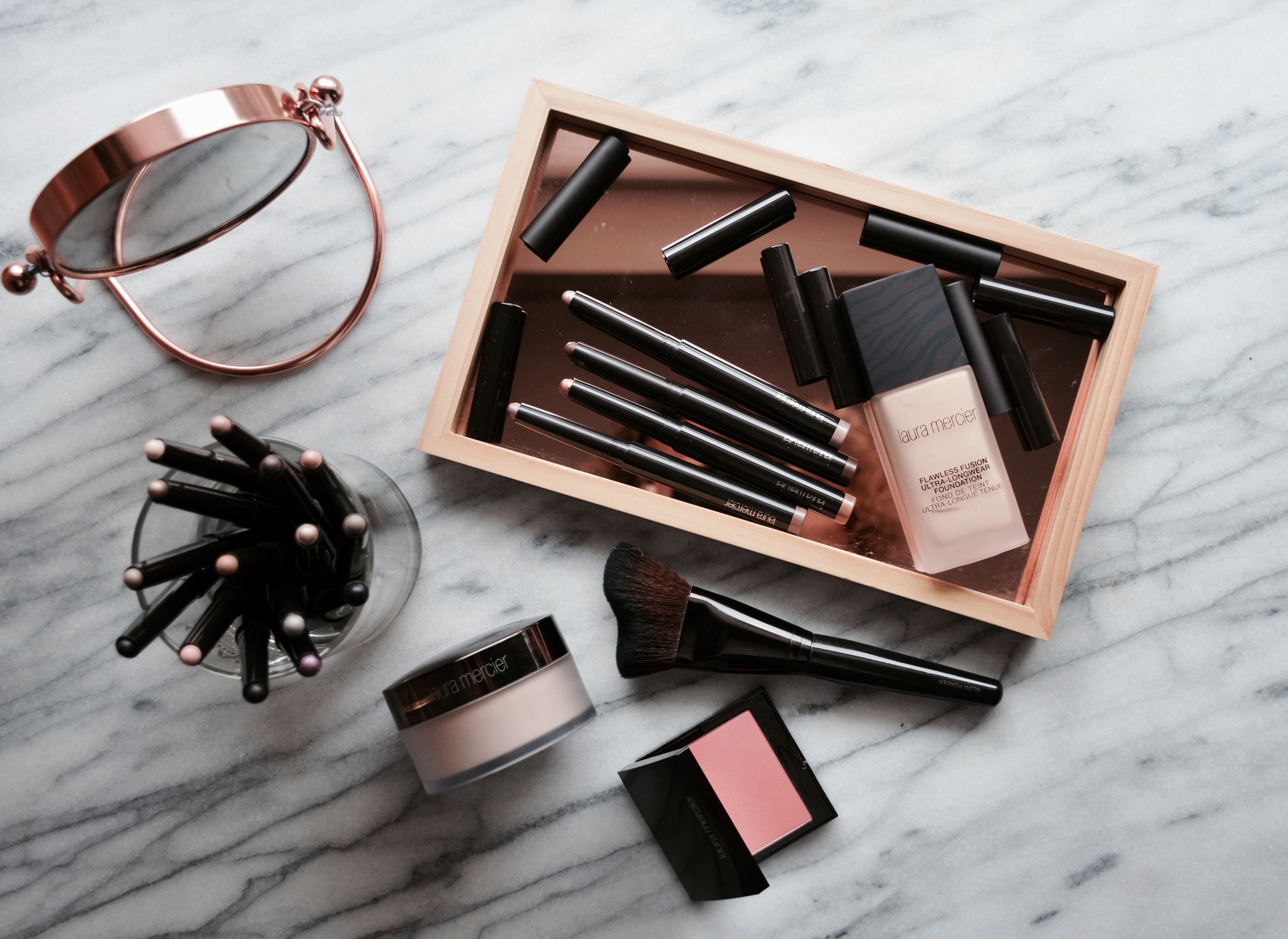 The Caviar Stick Eye Shadows are available in matte and shimmery finish. Some of the shimmers are more foiled, metallic looking and some are more of a satin finish. Both formulas are creamy, glide on easy on the eyes without tugging and blend very easy with a synthetic blending brush. You can also use your fingers if you prefer that.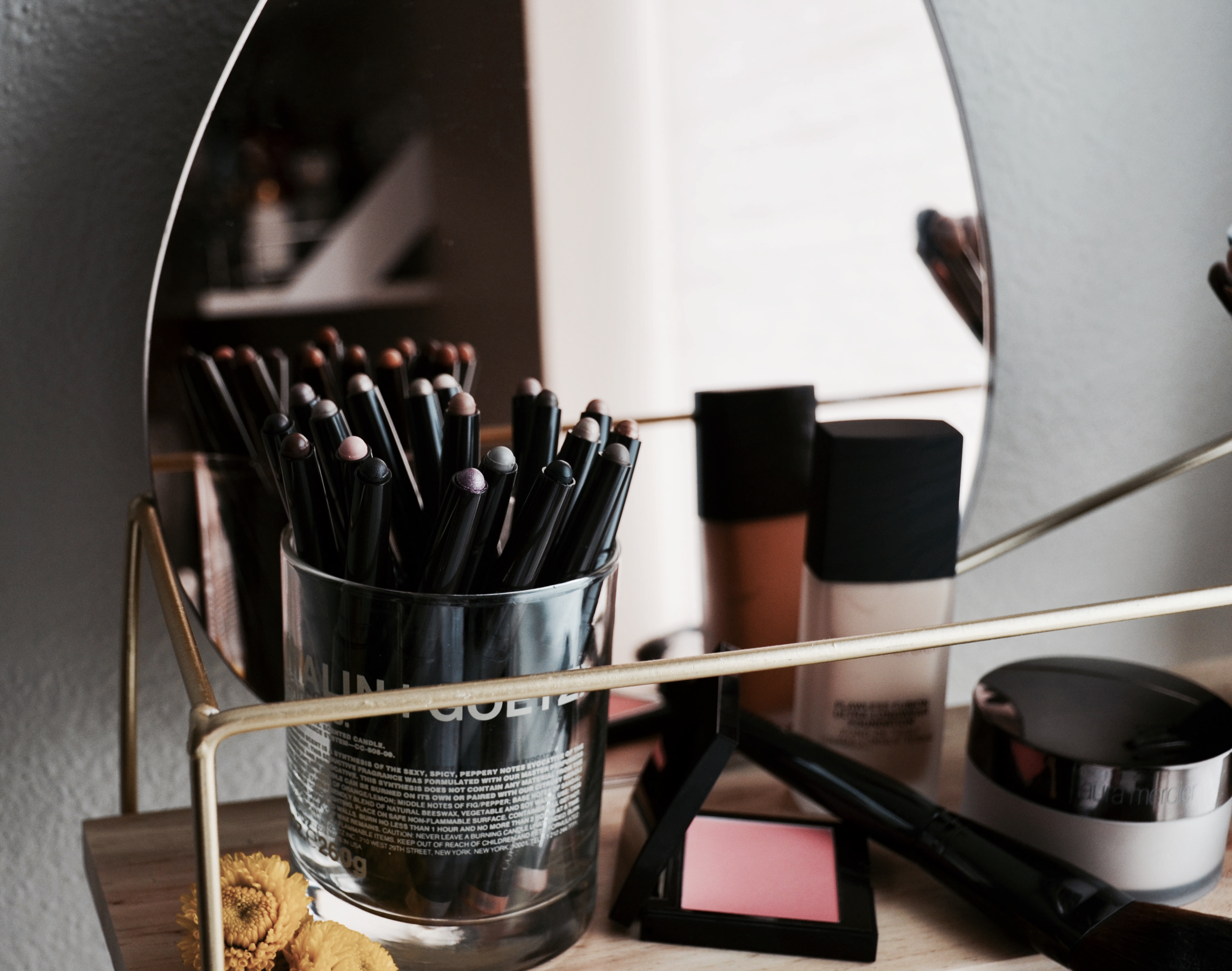 The Caviar Stick Eye Shadows in the matte finish range from light beige and pink to a very dark black that is perfect as both a liner and for creating a classic smoky eye.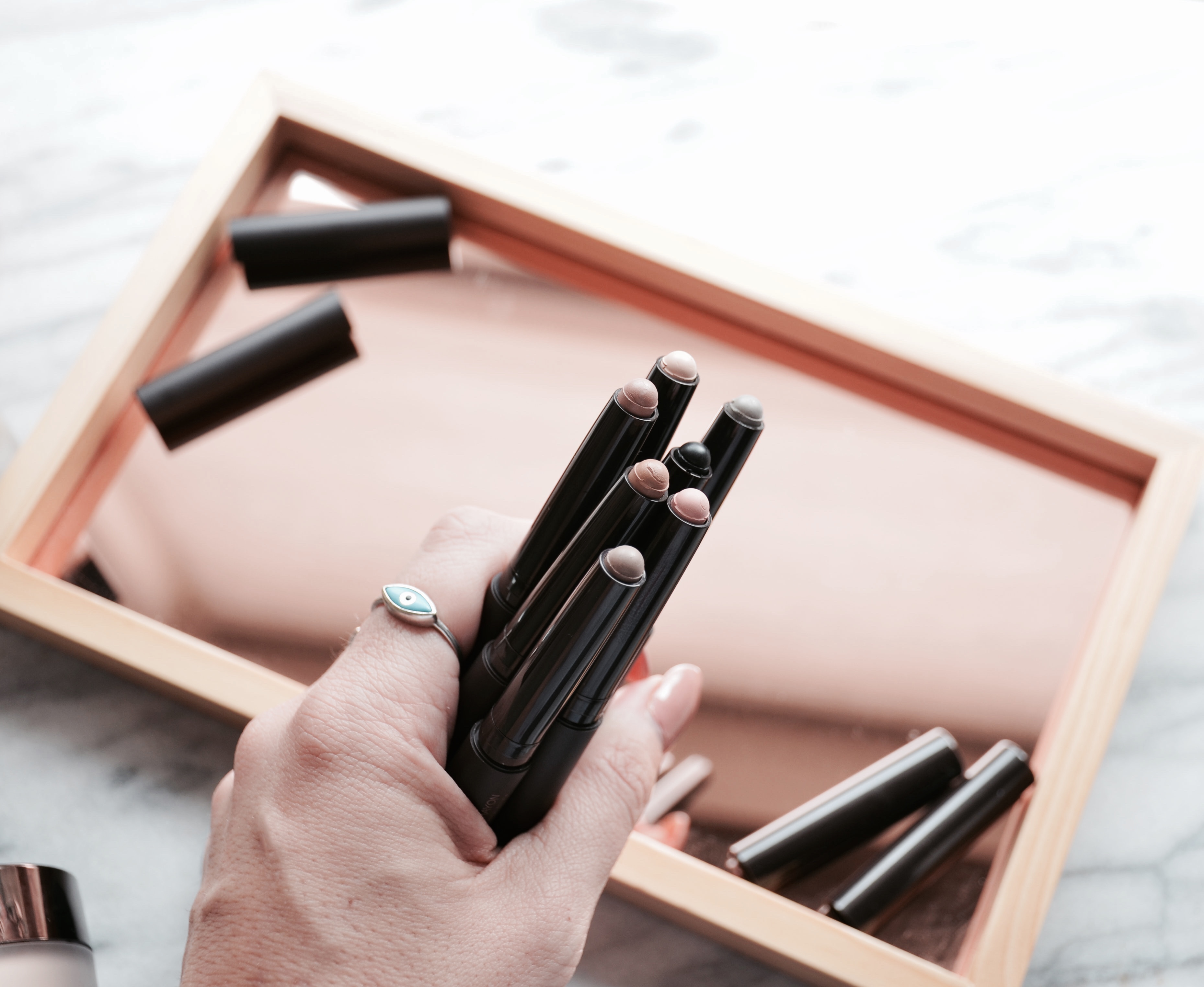 Vanilla Kiss – cream
Blossom – light pink
Au Naturel – nude
Caramel – caramel
Fog – grey
Cobblestone – taupe
Tuxedo – matte black

Swatches L to R: Vanilla Kiss, Blossom, Au Naturel, Caramel, Fog, Cobblestone, Tuxedo
The matte shades from the Caviar Stick Eye Shadows are great as a base for powder eyeshadows (they intensify the look and also act as a primer). I also like to use some of the shades like Au Naturel and Caramel as one eyeshadow looks when I'm going for a simple eye look.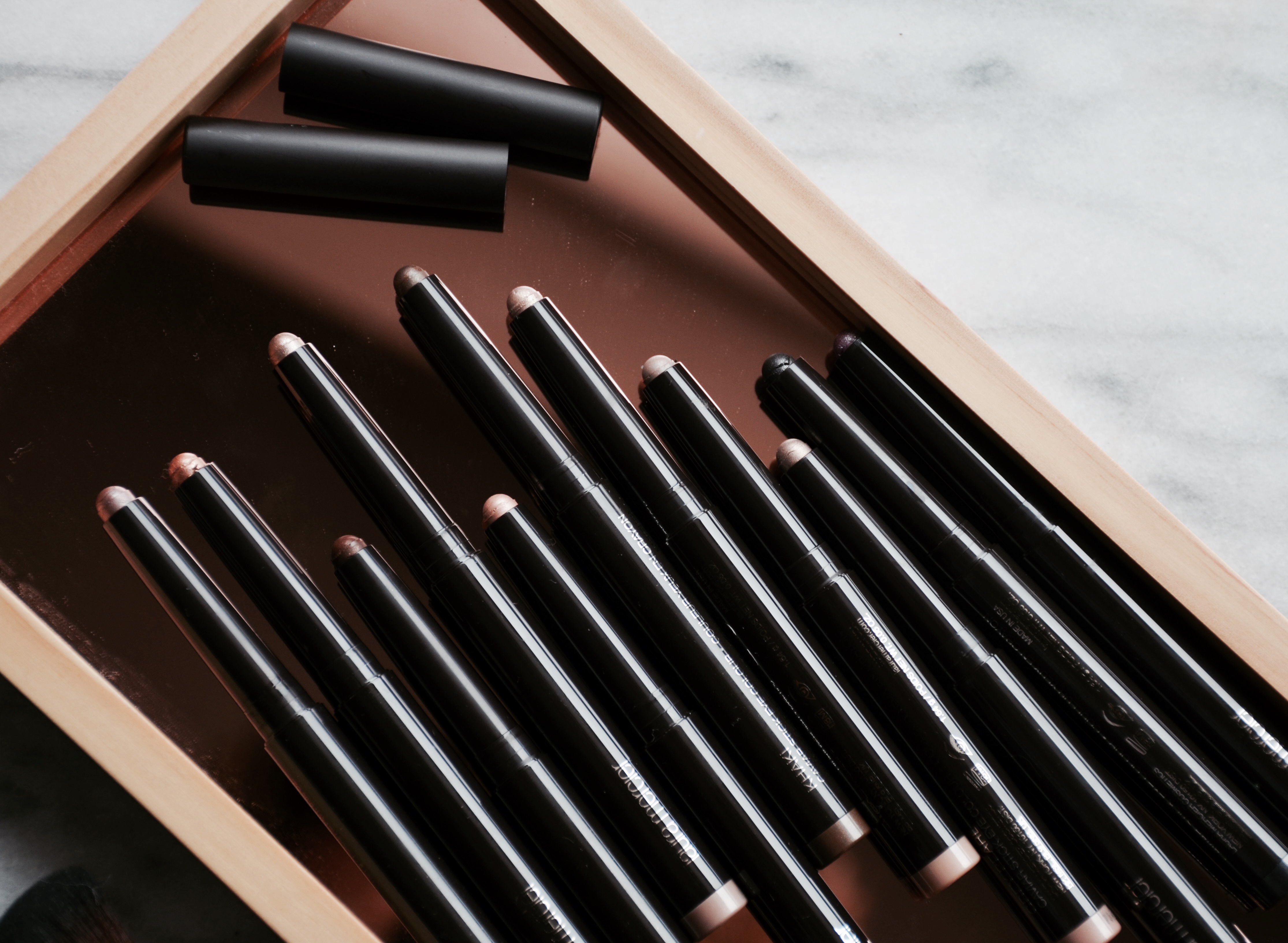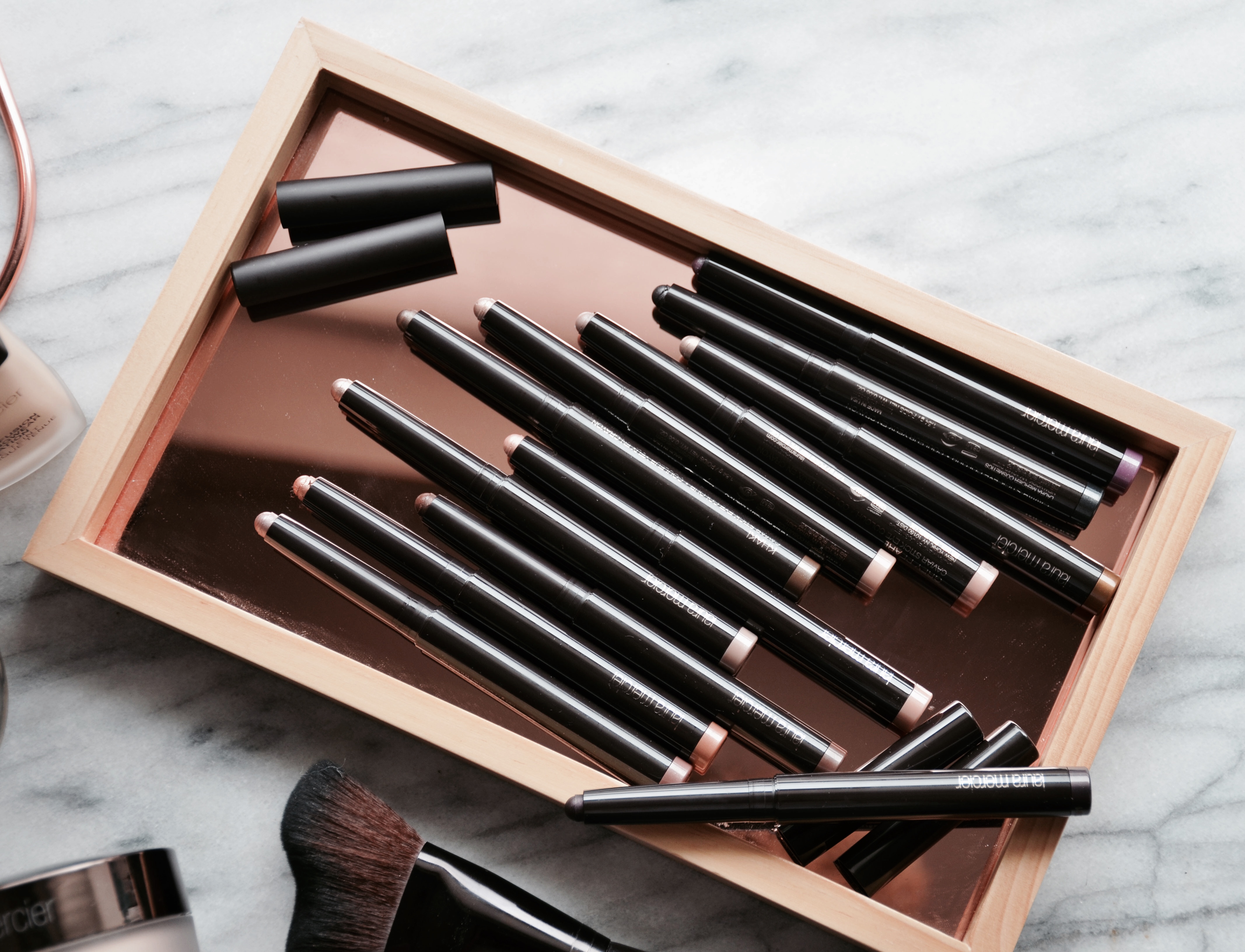 The shades that come in a shimmer finish from the Laura Mercier Caviar Stick Eye Shadow line are:
Rosegold – rosy gold shimmer
Sugar Frost – tan beige shimmer
Grey Pearl – mauve grey with hidden pearl
Moonlight – metallic champagne beige
Sandglow – soft bronze shimmer
Copper – metallic bronze copper
Amethyst – soft mauve with pearl
Orchid – lavender shimmer
Cocoa – rich walnut brown with hidden pearl
Khaki – neutral taupe with pearl
Plum – dark purple
Smoke – smoky charcoal with silver pearl

Swatches L to R: Rose Gold, Sugar Frost, Grey Pearl, Moonlight, Sandglow, Copper, Amethyst, Orchid, Cocoa, Khaki, Plum, Smoke
Bottom line, nothing but love for the Laura Mercier Caviar Stick Eye Shadows. I've been using some of the shades for years now so I'm glad I was able to try more from the line. If you are looking for a good cream eyeshadow and you prefer them to come in a stick form, these are an excellent option. She has a lot of shade options and they are all very wearable beautiful shades. Some favorite shades include: Moonlight, Sandglow, Amethyst, Cocoa and Copper from the shimmery shades and Caramel and Au Naturel from the mattes.
*PR Sample