Kendall Jenner's makeup looks are always on point in my opinion. She's a natural beauty and she never over does her makeup, it always looks so effortless and actually pretty natural. I'm sure she doesn't usually do her own makeup but the makeup artists who do are doing a great job accentuating her natural beauty. As a lot of you know she's the face of Estée Lauder and now the face of the newer brand The Estée Edit.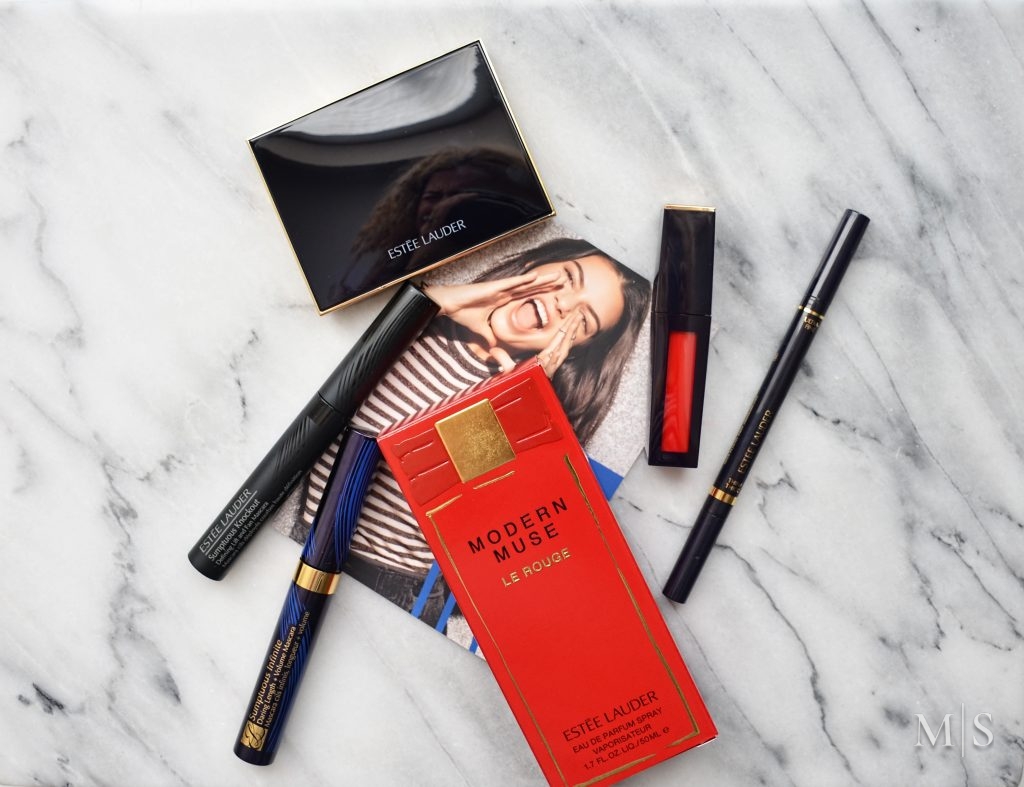 She shared her beauty must haves and favorites from the Estée Lauder brand on their website and here I'm sharing what she loves the most from the brand.
Pure Color Envy Sculpting Eyeshadow 5-Color Palette in Defiant Nude, a very pretty neutral palette that you can use for every day. As the name suggests the palette has 5 eyeshadows with three matte shades and two shimmers. You can use the eyeshadows dry or use them wet if you would like to intensify the look. The eyeshadows are long lasting and crease resistant.
Little Black Liner, a dual ended liquid eyeliner that you can use in 3 ways, thin, thick and ultra fine. Ultra fine: The slim tip defines the eyes and glides on perfectly Thin: Use the flat wedge tip to create a classic line Thick: Turn the flat wedge tip on it's side to create a thick full on drama line. The formula of the Little Black Liner is waterproof and flake proof so it's perfect for the summer months.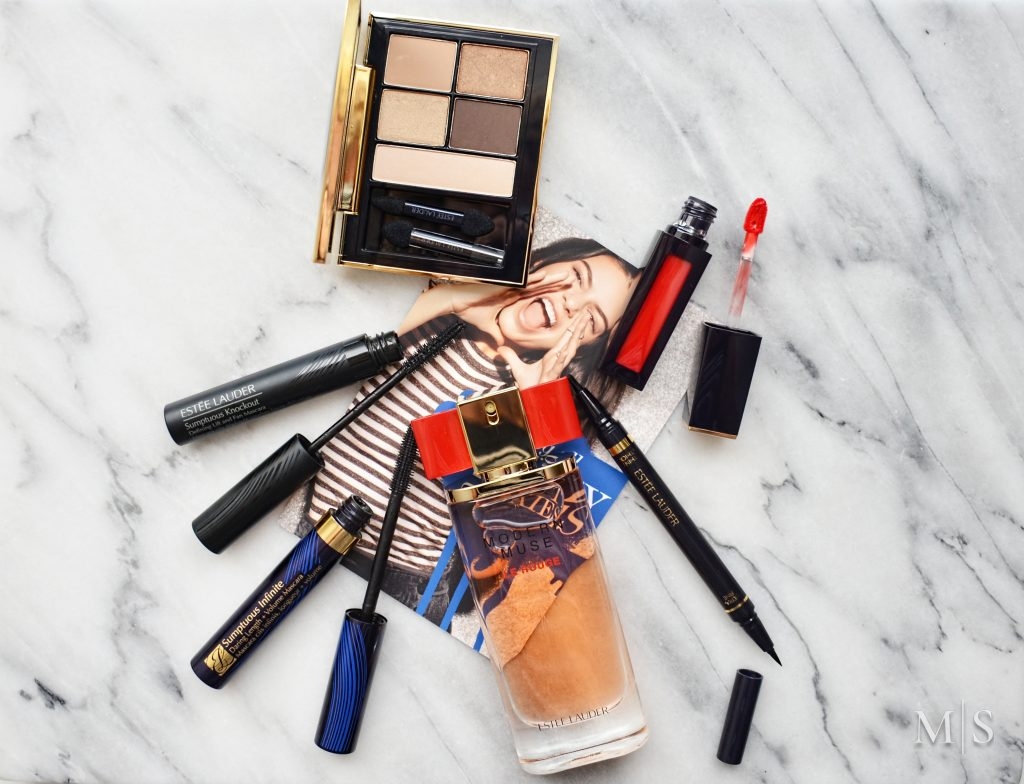 Sumptuous Knockout Defining Lift and Fan Mascara, it's a volumizing mascara that gives definition to your lashes while it separates them perfectly. The formula is the blackest one you can find and does a great job with volume and definition. Also it's smudge proof which is a must for me.
Pure Color Envy Liquid Lip Potion in Lethal Red, a beautiful true red shade. The formula of these is a liquid lipstick hybrid that plumps the lips and also provides continuous hydration. It's one of the most comfortable liquid lipsticks that I've tried but it's also one of those liquid lipsticks that don't dry out completely and are not transfer free. So if you're one of those people who can't stand a classic liquid lipstick these are great to try because they're super comfortable on the lips but still provide a matte finish.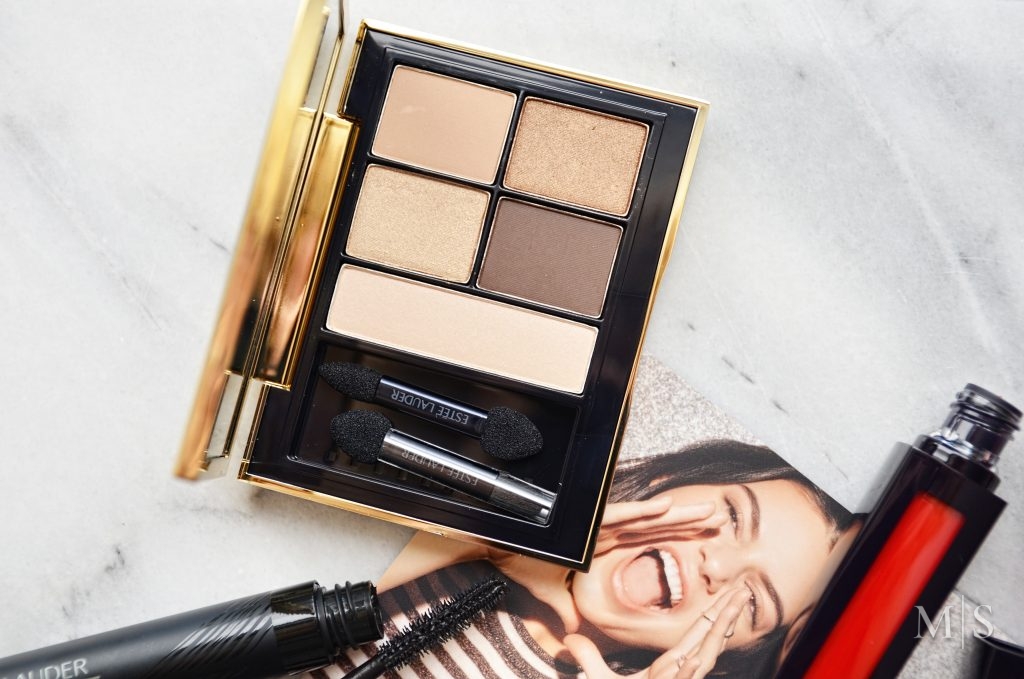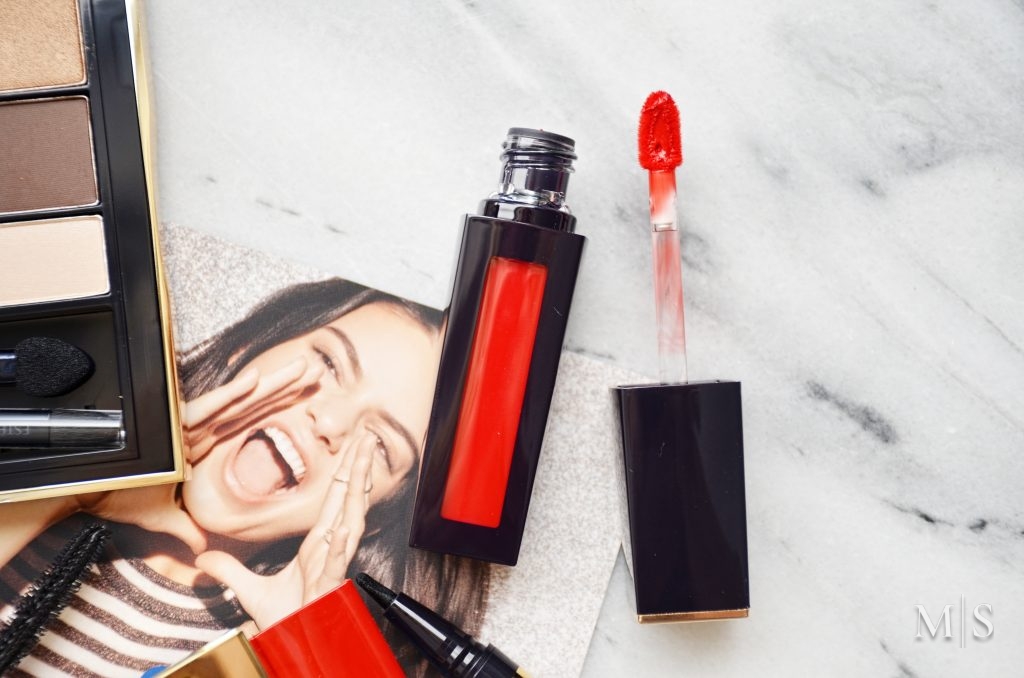 Sumptuous Infinite Daring Length + Volume Mascara, a sweat proof and humidity resistant mascara that provides both length and volume. Isn't that the perfect combination? I love when mascaras provide everything that I want in a mascara! The fibers in the mascara provide a lot of length as soon as the mascara dries and the shape of the wand helps with adding volume.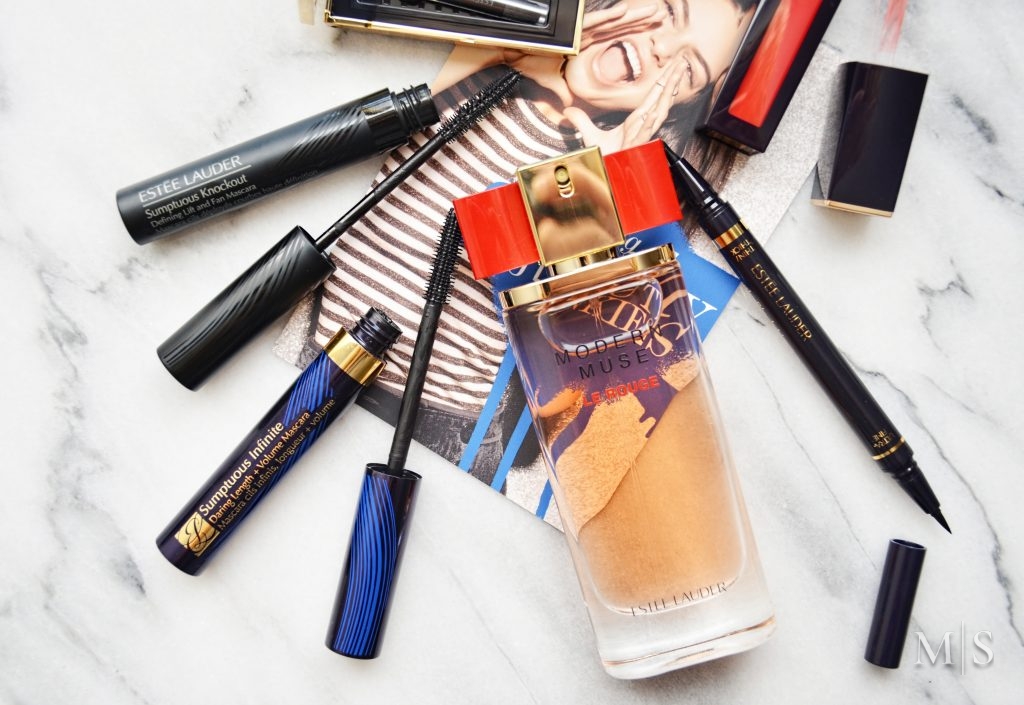 Modern Muse Le Rouge Eau De Parfum Spray, a sexy and provocative scent with two different notes, rich roses awakened by ripe fruit accompanied with seductive velvet creme .
"Who is Modern Muse Le Rouge? She's the captivating woman who makes a bold, colorful statement without saying a word. Her mantra is never go unnoticed. Daring, fearless, and seductive. When she wants to make a show-stopping impression, she wears the ultimate red—Le Rouge."
It's a very grownup scent and definitely a scent I would wear on nights out or during the colder months since it's on the stronger side. I love scents that last all day so I don't have to reapply and this is very long lasting.
Some other products that she shares on esteelauder.com as her favorites are: Double Wear Makeup To Go Liquid Compact, Pure Color Envy Sculpting Gloss, Bronze Goddess Summer Glow Illuminator and the Pure Color Envy Matte Sculpting Lipstick.
*PR Samples