I get very excited when a skincare company releases makeup. Good skincare ingredients mixed with makeup is the best of both worlds. First Aid Beauty recently released a new concealer. They are not new to the makeup world as they have a tinted moisturer, skin tint and a primer in their line.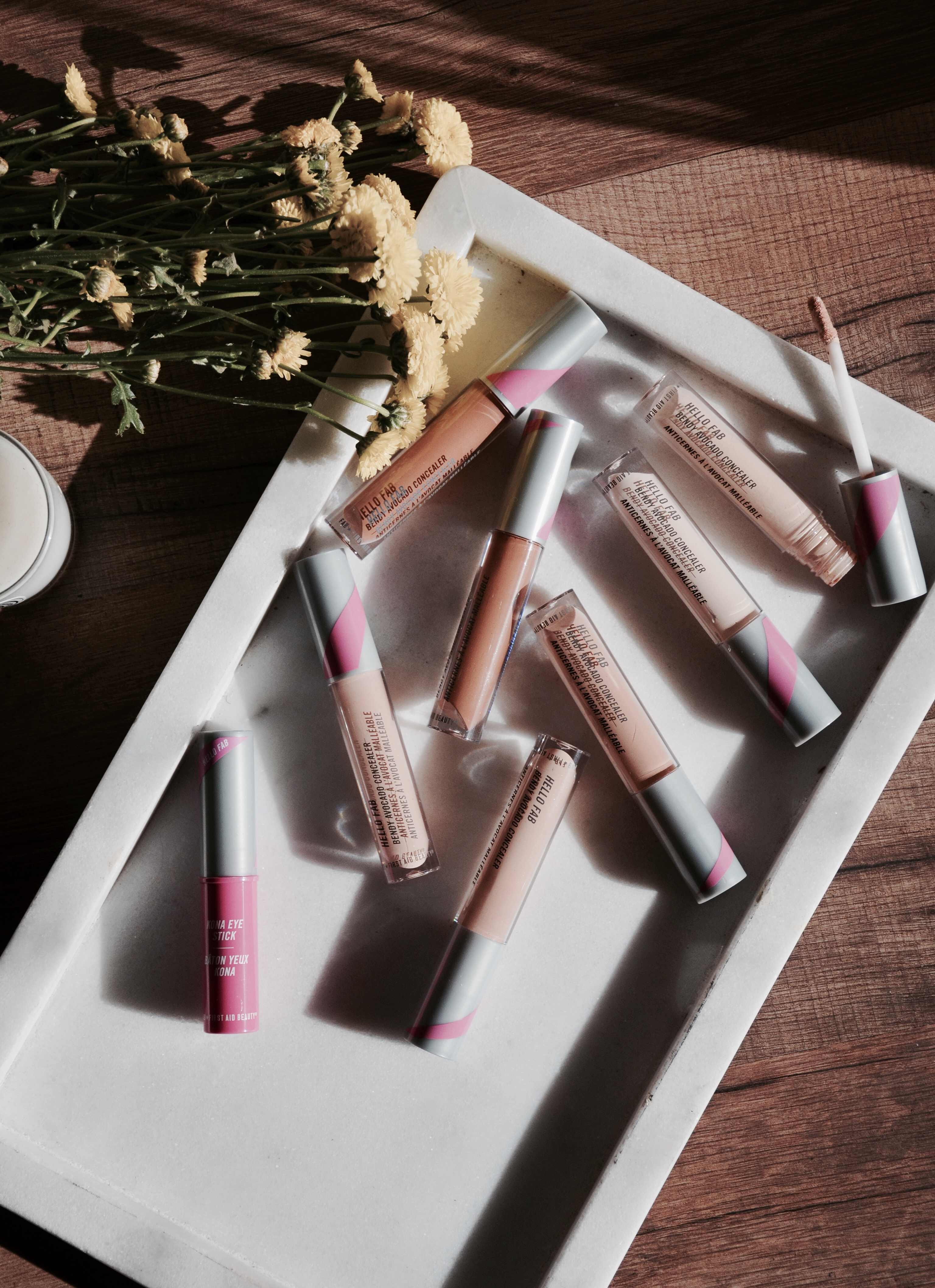 The First Aid Beauty Hello FAB Bendy Avocado Concealer is described as a buildable concealer that provides weightless coverage that looks like skin. It is a light coverage concealer that is hydrating and provides a natural luminous finish.
The listed ingredients on Sephora's website are:
-Avocado Oil: A natural oil that helps hydrate, nourish, and soften skin.
-Caffeine: Helps diminish the appearance of under-eye puffiness and dark circles.
-Tremella Fuciformis Sporocarp Extract: A mushroom extract and natural humectant that boosts skin's moisture content and helps it appear plump and smooth.
-Vitamin E: Rich in antioxidants to condition and soothe skin and stave off environmental aggressors.
The consistency and coverage of the First Aid Beauty Hello FAB Bendy Avocado Concealer reminds me of the Becca Aqua Luminous Concealer which is my favorite for natural and no makeup makeup days. The coverage is light so you can even use it on days when you are not wearing any other makeup. It is hydrating and it works really well even if you have dry skin.
I don't usually have problems with concealers creasing on me so I can even use the First Aid Beauty Hello FAB Bendy Avocado Concealer with no powder over top. I also don't have a lot of darkness under my eyes and I can get away with a light coverage concealer. But if you do need to cover a lot of darkness, this concealer will not work for you.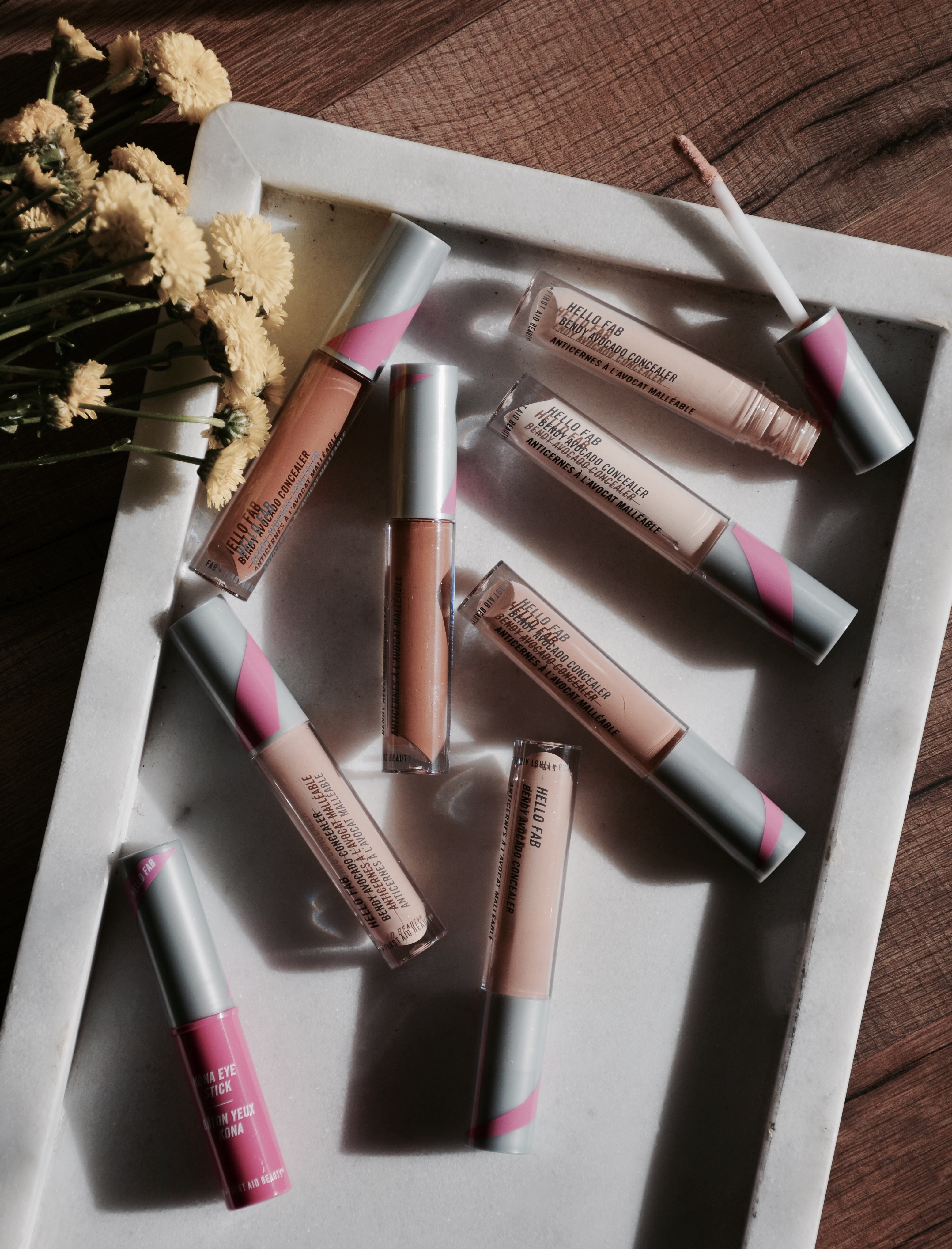 When it comes to concealers, I like concealers that have light coverage but also medium and full coverage. One thing that I need from a concealer is to not be drying. I also prefer more of a natural finish rather than a super matte finish. The First Aid Beauty Hello FAB Bendy Avocado Concealer goes in my favorite light coverage concealers. It is light, natural and actually feels nourishing on the skin.
The only con I would say is the shade range. They only released seven shades so I'm hoping they will expand the shade range in the future.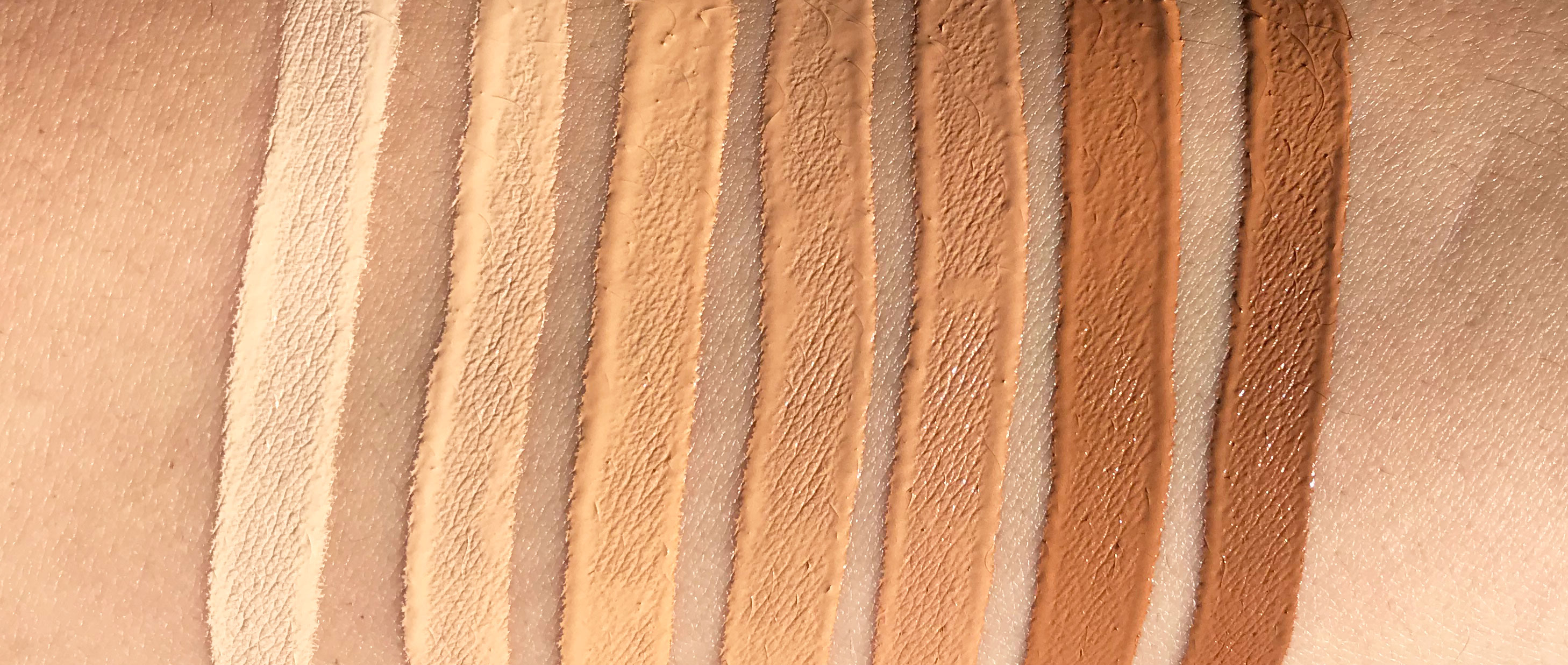 Swatches L to R: Bone, Fair, Light, Medium, Tan, Rich, Deep
Shade description:
Bone – for palest alabaster to porcelain skin
Fair – for ivory to fairly light skin
Light – for beige, sand to light skin
Medium – for medium beige to honey skin
Tan – for medium tan to warm bronze skin
Rich – for medium dark to rich brown skin
Deep – for dark brown to deep chestnut skin
Bottom line, the First Aid Beauty Hello FAB Bendy Avocado Concealer is an amazing light coverage concealer. It has been my go to concealer for natural makeup days (which is pretty much my every day makeup) but also for days when I'm not wearing any other makeup. I'm always concealing the under eye area if I have to go out. Using just concealer makes such a difference. It makes me look more awake and less tired.
*PR Sample