I think the Double Wear Foundation is one of Estée Lauder's most popular product. I've never tried that foundation since I don't reach for full coverage foundations but I've heard great things about it. Well Estée Lauder recently released a Double Wear Nude Cushion Stick Radiant Makeup for all of us who prefer a lighter base.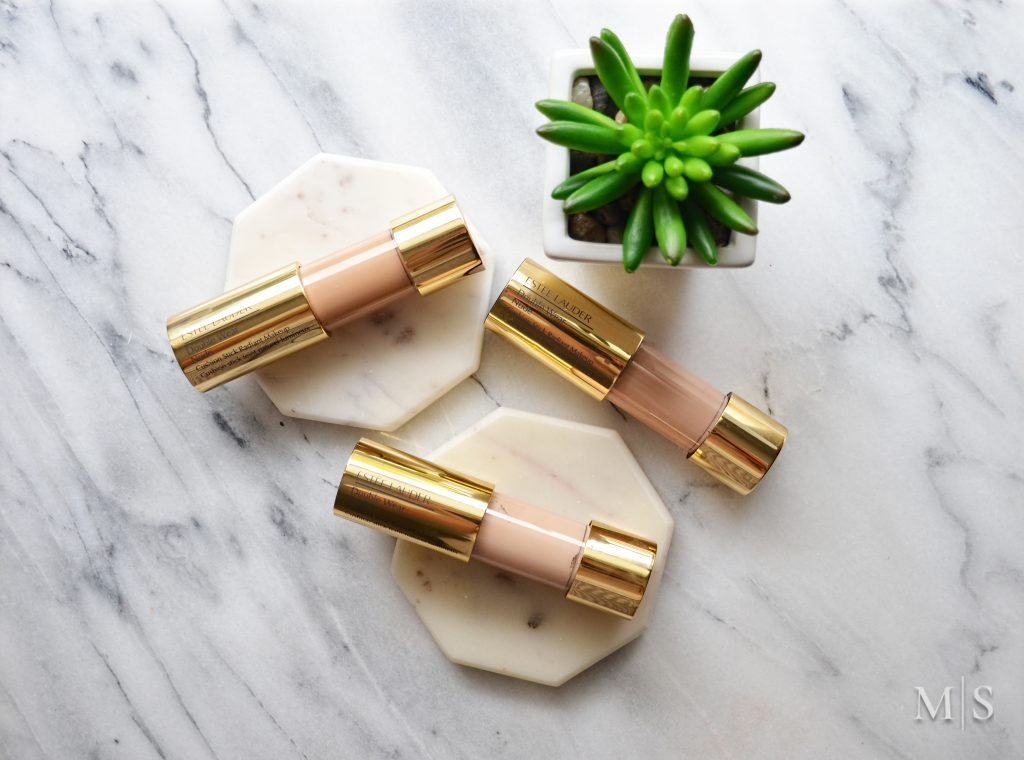 The Estée Lauder Double Wear Nude Cushion Stick Radiant Makeup is described as a foundation with sheer to medium buildable coverage and a radiant finish. It's a two in one product since you get the foundation and a pro tool sponge for application. The foundation promises an 8 hour wear and a flawless finish.
How to use:
TO START
Pull off gold cap. Slowly twist base of the stick until the first drop appears.
If too much makeup is released, twist the base back.
TOUCH ON
Using a gentle tapping motion, dot foundation onto skin where needed.
BUFF
With a circular motion, smooth out foundation dots.
BLEND
Use light strokes to blend across skin.
TO CLEAN
Twist gold ring at the top to remove entire sponge unit.
Wash sponge tip gently with mild soap and warm water.
Pat dry with tissue.
Immediately reattach to stick and twist gold ring tightly
to secure. Allow sponge to dry before recapping.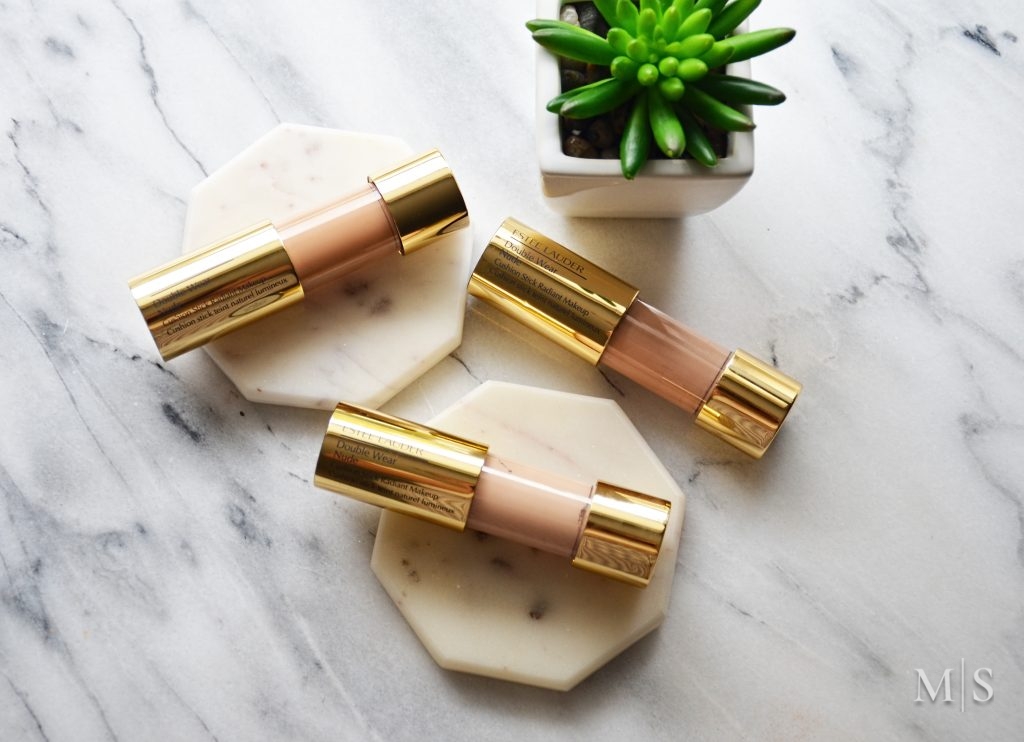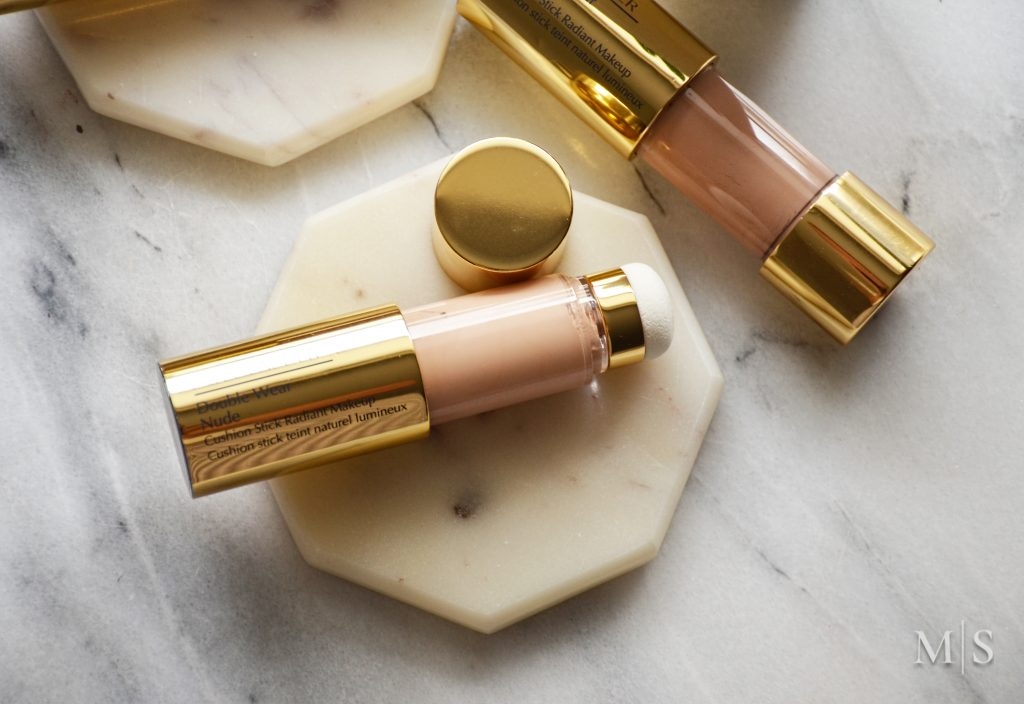 The line has 21 different shades which is a nice variety for a foundation line. I got three shades to test out in 1N2 Ecru, 2C3 Fresco and 3N1 Ivory Beige. The best match for my light to medium skin tone is the darkest shade that I have in 3N1 Ivory Beige. It looks like a great shade for medium skin tones and has a neutral undertone.
Do not confuse this foundation with the Double Wear foundation, the Nude Cushion version has a different formula which is with lighter coverage, provides hydration and has a radiant finish.
I found the foundation buildable up to medium coverage and it still looked very natural even when you build it up. The finish is amazing, it gives you natural radiance without looking greasy or shiny. It didn't catch on any dry patches that I have on my skin and it also doesn't settle in to fine lines.
Since the foundation is hydrating I would recommend it for dry to normal skin, if you have oily skin the foundation will probably not last as long and you'll have to touch up and powder through the day.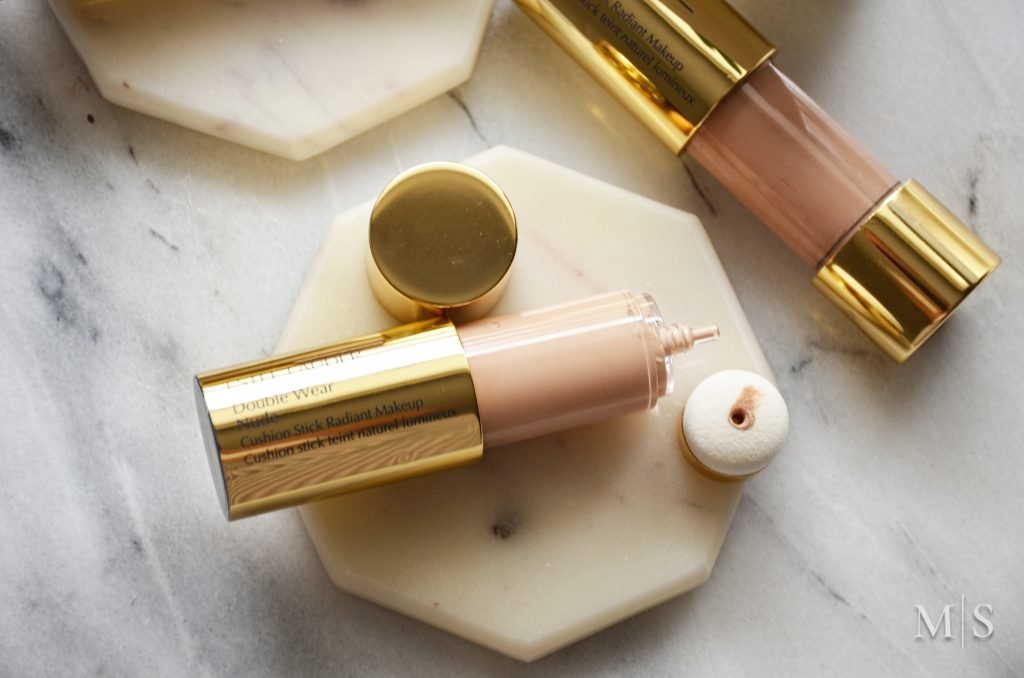 The sponge tool that comes with the foundation is very useful if you're on the go or traveling so you don't have to bring a foundation brush with you, you can use the sponge for both applying and blending. Since it's a small sponge it did take me longer to blend my foundation than your regular foundation buffing brush but it did the job. I would recommend washing the sponge if not after every use after every second use just to prevent bacteria which can cause breakouts. Treat the sponge like any beauty sponge that you use in your makeup routine.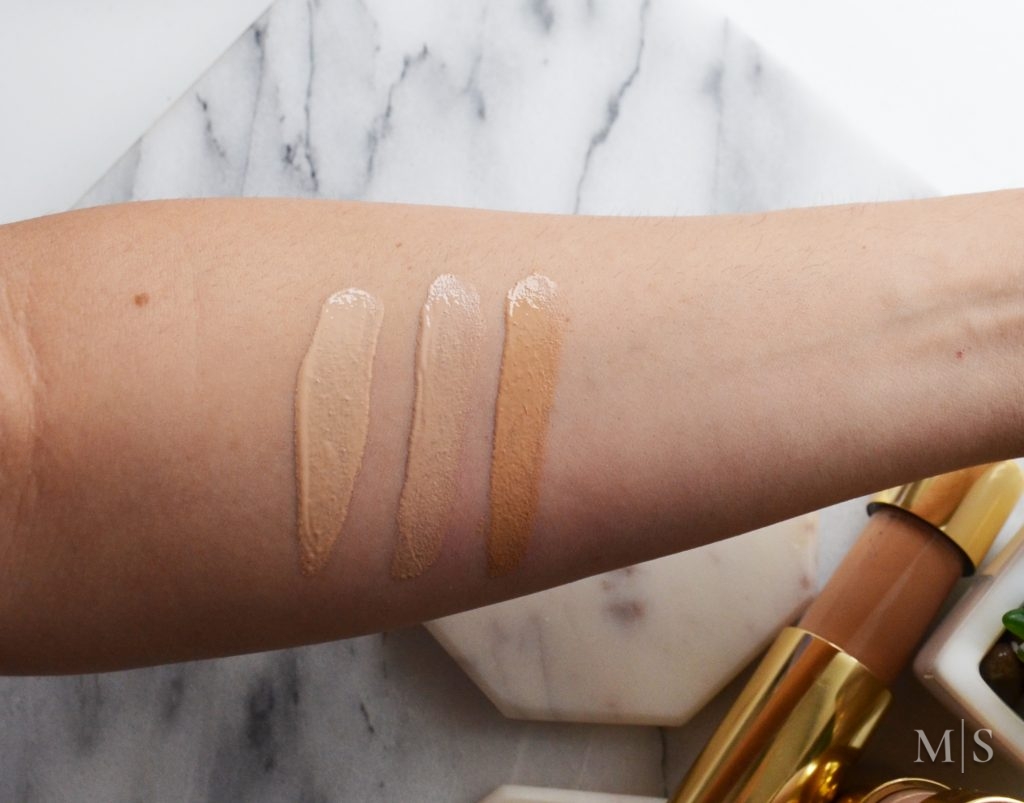 Swatches of the Estée Lauder Double Wear Nude Cushion Stick Radiant Makeup L to R: 1N2 Ecru, 2C3 Fresco, 3N1 Ivory Beige
If you're a fan of lighter coverage base with a radiant finish you will love the Estée Lauder Double Wear Nude Cushion Stick Radiant Makeup. It has great lasting power and the packaging makes it the perfect foundation to take when you travel. It's a great every day base that I see myself using a lot.
The Estée Lauder Double Wear Nude Cushion Stick Radiant Makeup is available at esteelauder.com and Sephora and it's priced at $39.50.
*PR Sample