Clinique recently expanded their Cheek Pop blush line and added eight additional shades, Nude and Cola Pop are exclusive to Sephora and the other six you can also find on Clinique's website. 
I already own the shade in Peach Pop which was released with the other three shades last year so I knew what to expect from the line. Firstly who can resist the cute packaging, they're shaped like a flower with clear packaging which is very convenient cause you can see the shade and the pretty engraving.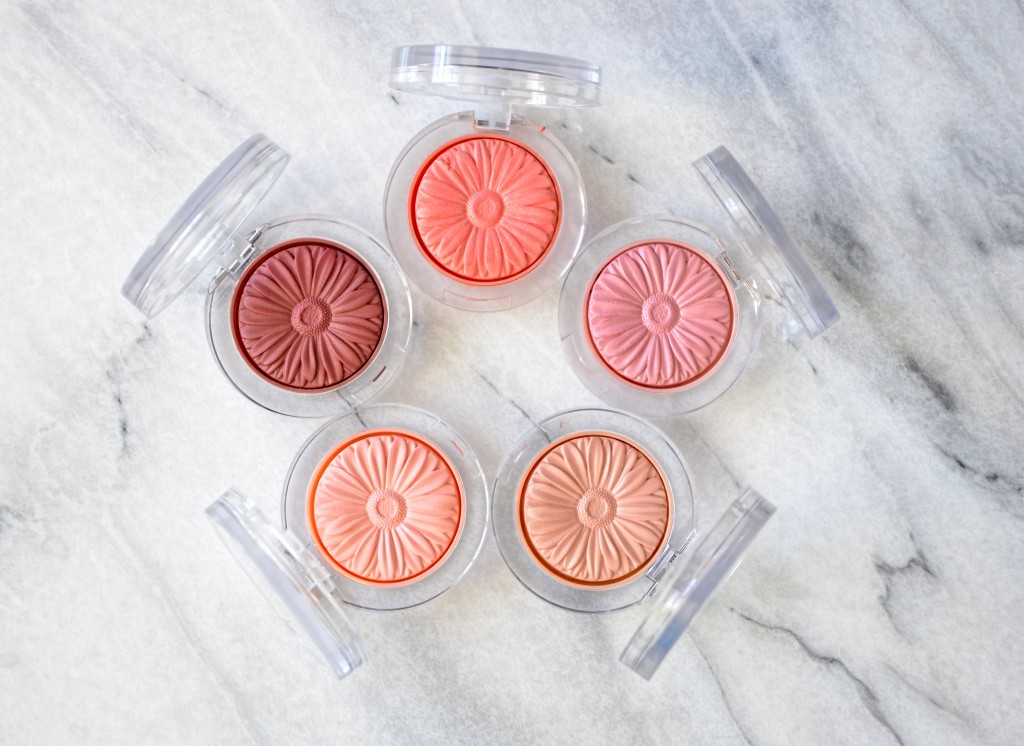 The quality of the blushes is very consistent with every shade, they're all smooth, blend nicely and give a pretty luminous sheen to the cheeks without emphasizing pores. They give luminosity without the glitter which is why even people with problematic and mature skin can wear them.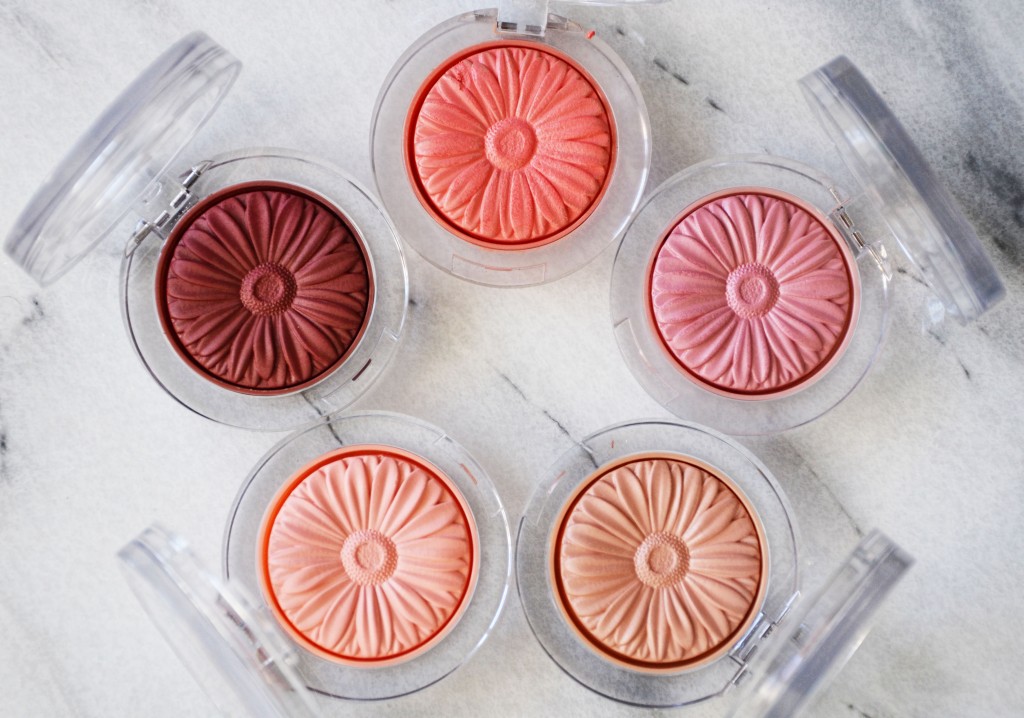 I picked up four of the new shades: Nude Pop (peach-brown), Melon Pop (light pink-coral), Heather Pop (medium cool toned pink), Cola Pop (berry with red undertones) and I already had Peach Pop (pink-coral).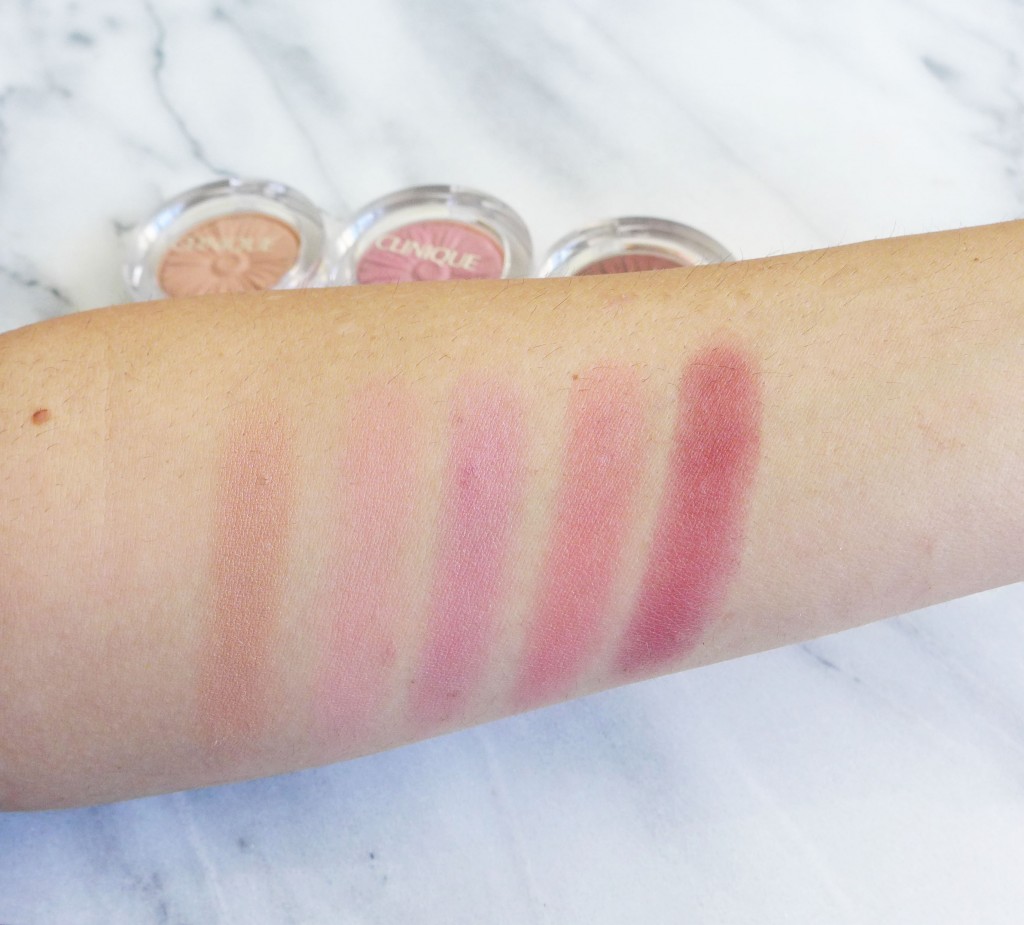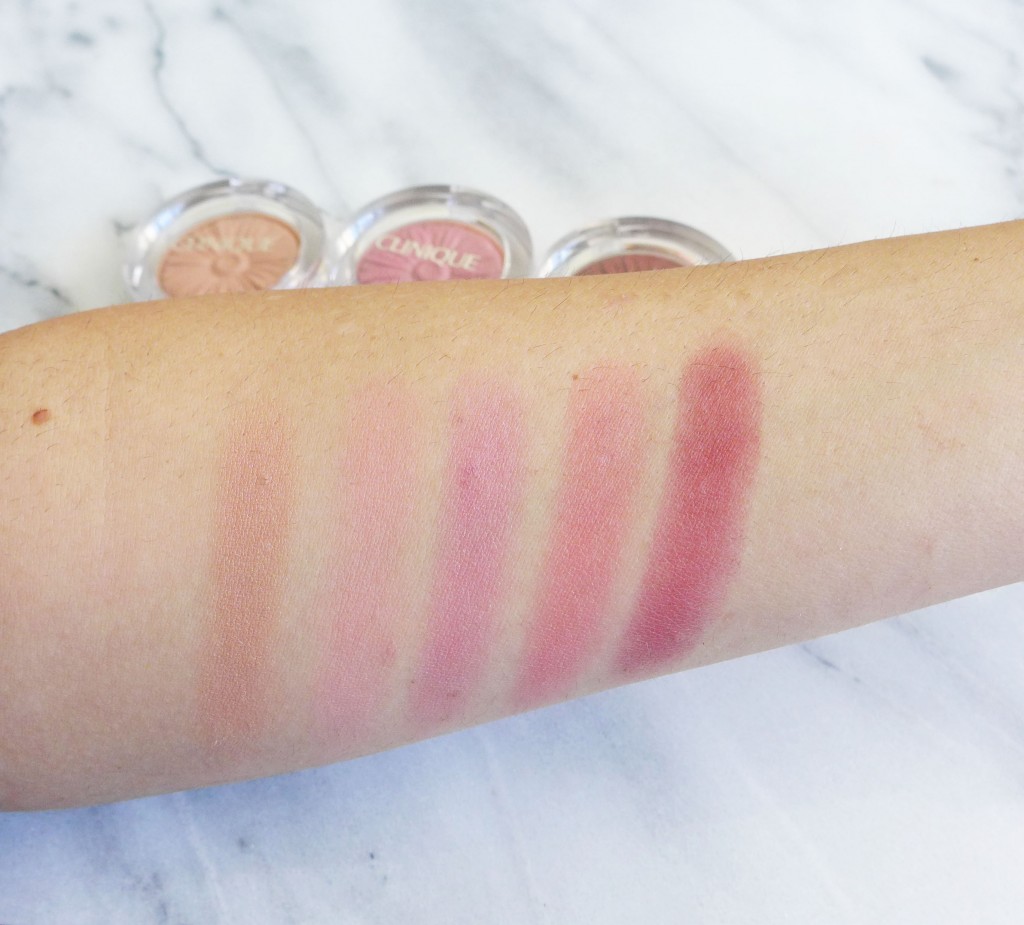 From left to right: Nude Pop, Melon Pop, Heather Pop, Peach Pop and Cola Pop
The blushes are also not extremely pigmented so they're easy to apply, you don't have to worry about over applying. All shades show up pretty well on my medium skin tone. I would say that Nude Pop and Melon Pop are perfect for light to medium skin tones, if you're darker they will probably not show on your skin. Heather Pop, Peach Pop and Cola Pop are shades that everyone can wear, of course with Cola Pop you'll have to use a lighter hand if you're fair.
The new shades are available at Sephora for VIB Rouge and hopefully they'll be available for everyone in a week.
If you're looking for a new blush for spring I recommend looking in to these, they're not that expensive but high quality.