The Chantecaille Holiday 2019 Collection is dripping in sparkle and gold. This year, the brand released three Lip Cristals, a luminous powder, a powder-balm and also a beautiful gold clutch. I was introduced to the Lip Cristal formula with Chantecaille's Spring 2019 Collection (they had three shades (review here)).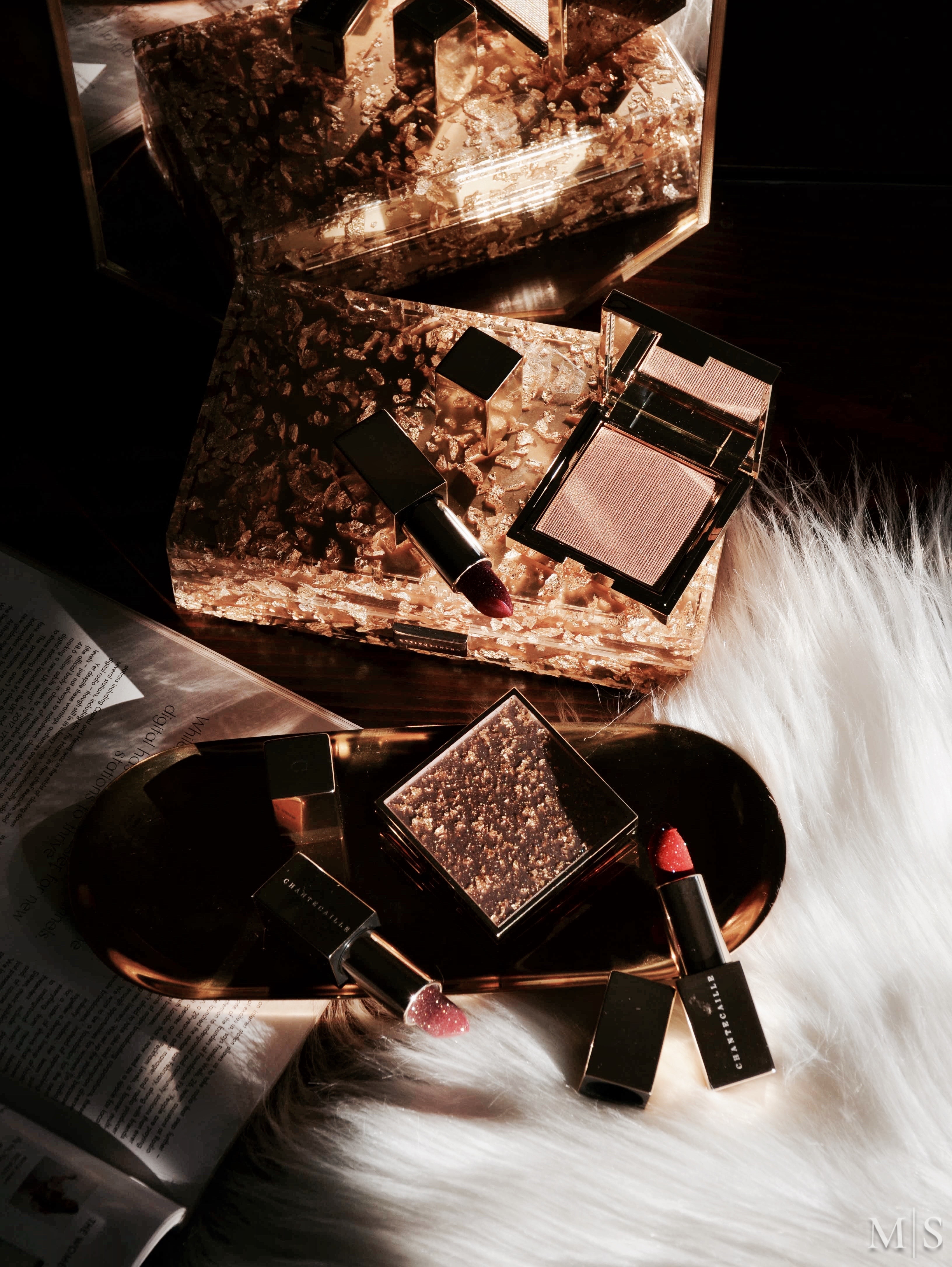 Every year, Chantecaille's holiday packaging gets better and better. This year's design of the gold packaging is so breathtaking. I especially love the look of both powders which feature gold flakes pattern that is unique with every compact.
The Eclat Doux luminous powder-balm is a very unique product. It is a finishing powder that blurs the look of pores and imperfections while adding luminosity to the skin. It is soft (almost balmy) to the touch and actually feels hydrating on the skin. This is the kind of powder that people with dry skin would love as it sets your makeup but doesn't catch on any dryness. If I'm using a powder, I prefer one that doesn't make my skin look completely matte and one that provides extra glow on the skin. For reference, my favorite setting powders are the Hourglass Veil Powder and Laura Mercier Glow powder.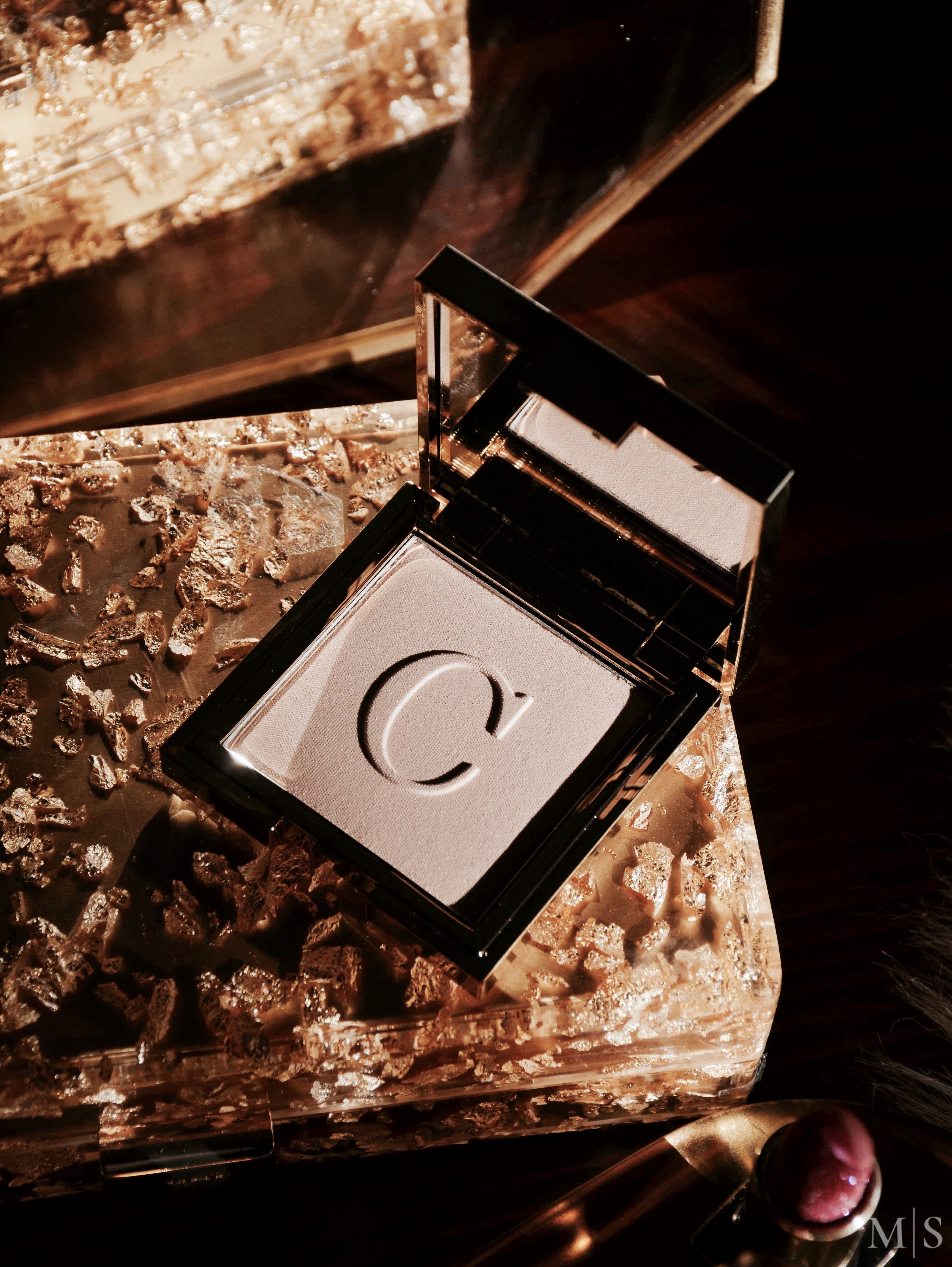 The other powder in the collection comes in highlighter form. The Chantecaille Eclat Brillant illuminating powder is a beautiful true gold shade. It's one of those powders that has a gel to powder (tightly packed) formula and gives a glow on the skin without the visible shimmer. I would say the shade will suit everyone that has light to medium and darker skin tones. Since it's a true gold, it would be too dark on lighter skin.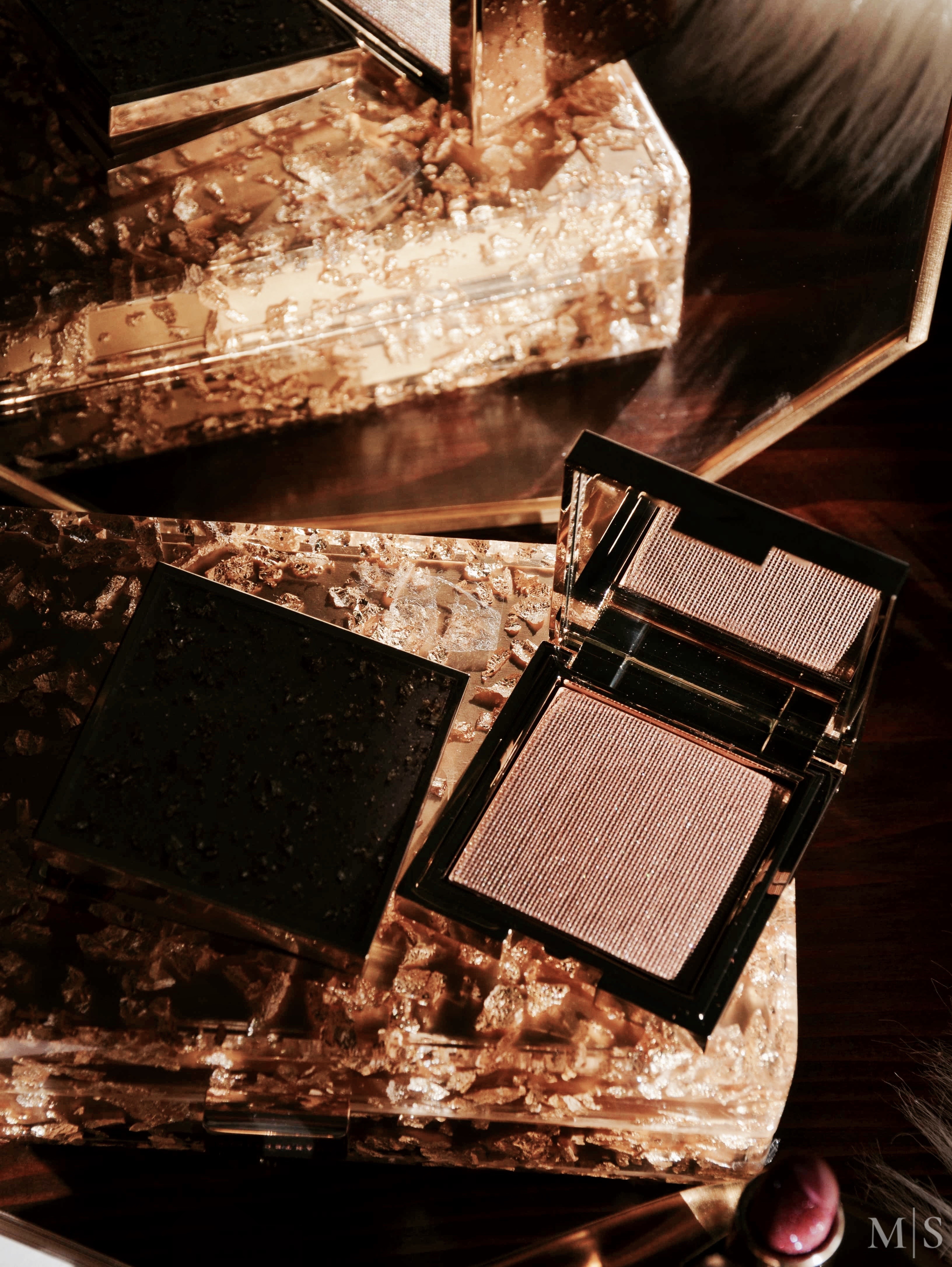 The Eclat Brillant comes in majestic gold compact that has unique gold flakes pattern on each compact. It is luxury in a compact and makes for a great gift for the beauty lover.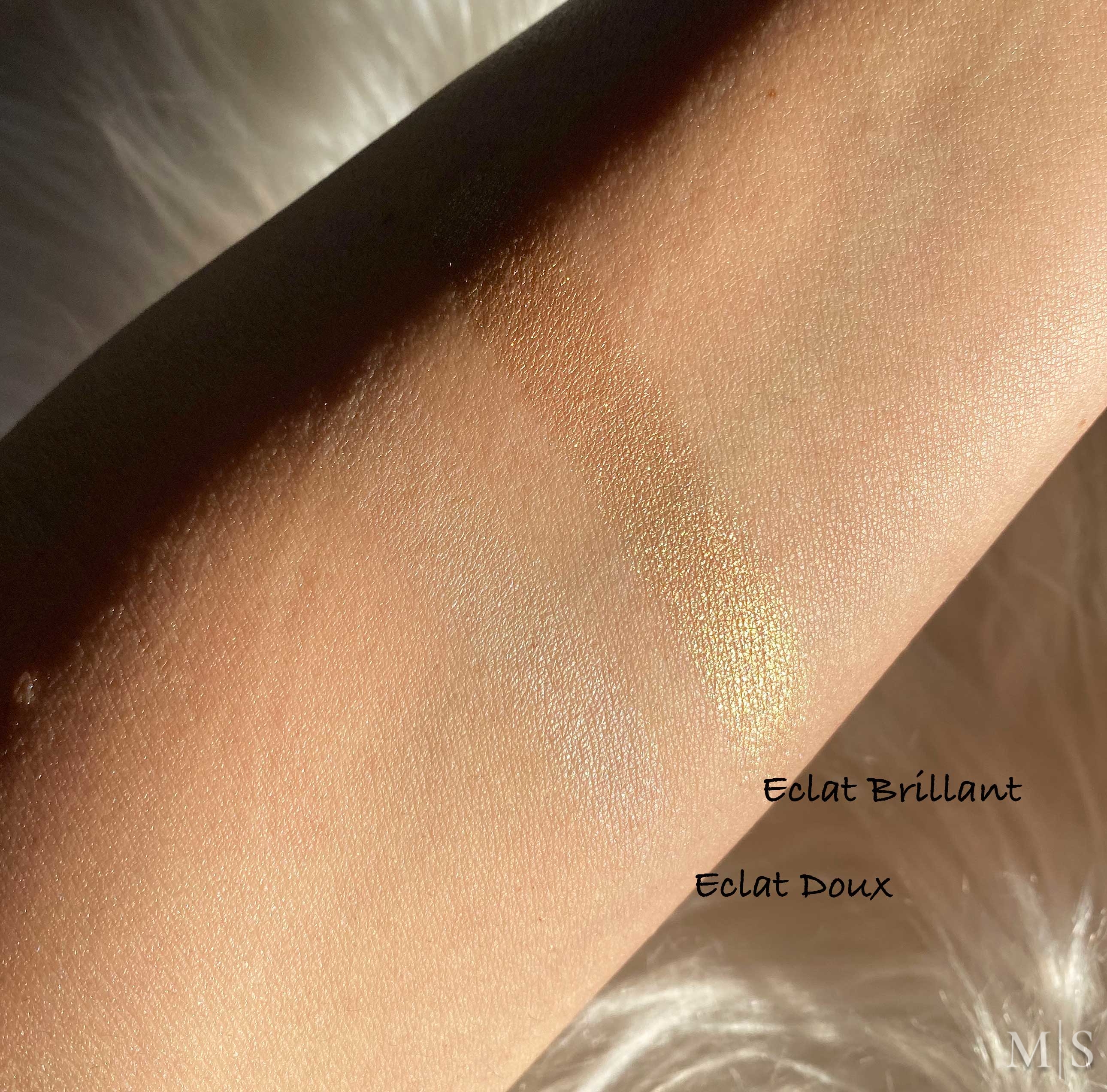 The Chantecaille Lip Cristal has a creamy pearl infused formula that gives plenty of sparkle on the lips without the gritty feeling. There are three shades in the Holiday 2019 Collection in : Rose Quartz (frosty gilded rose), Carnelian (a re-promote deep shimmering red) and Rubellite (glistening berry).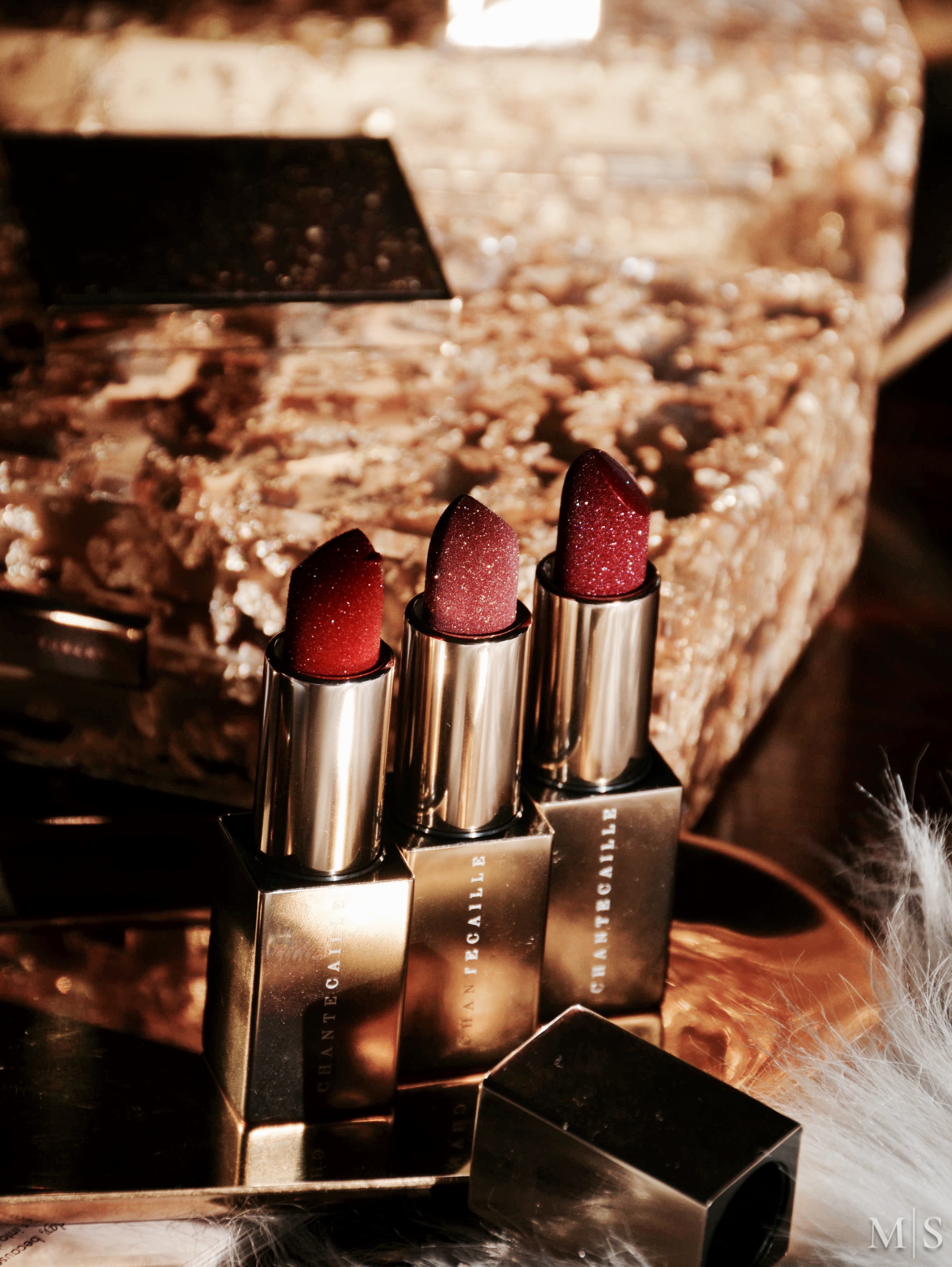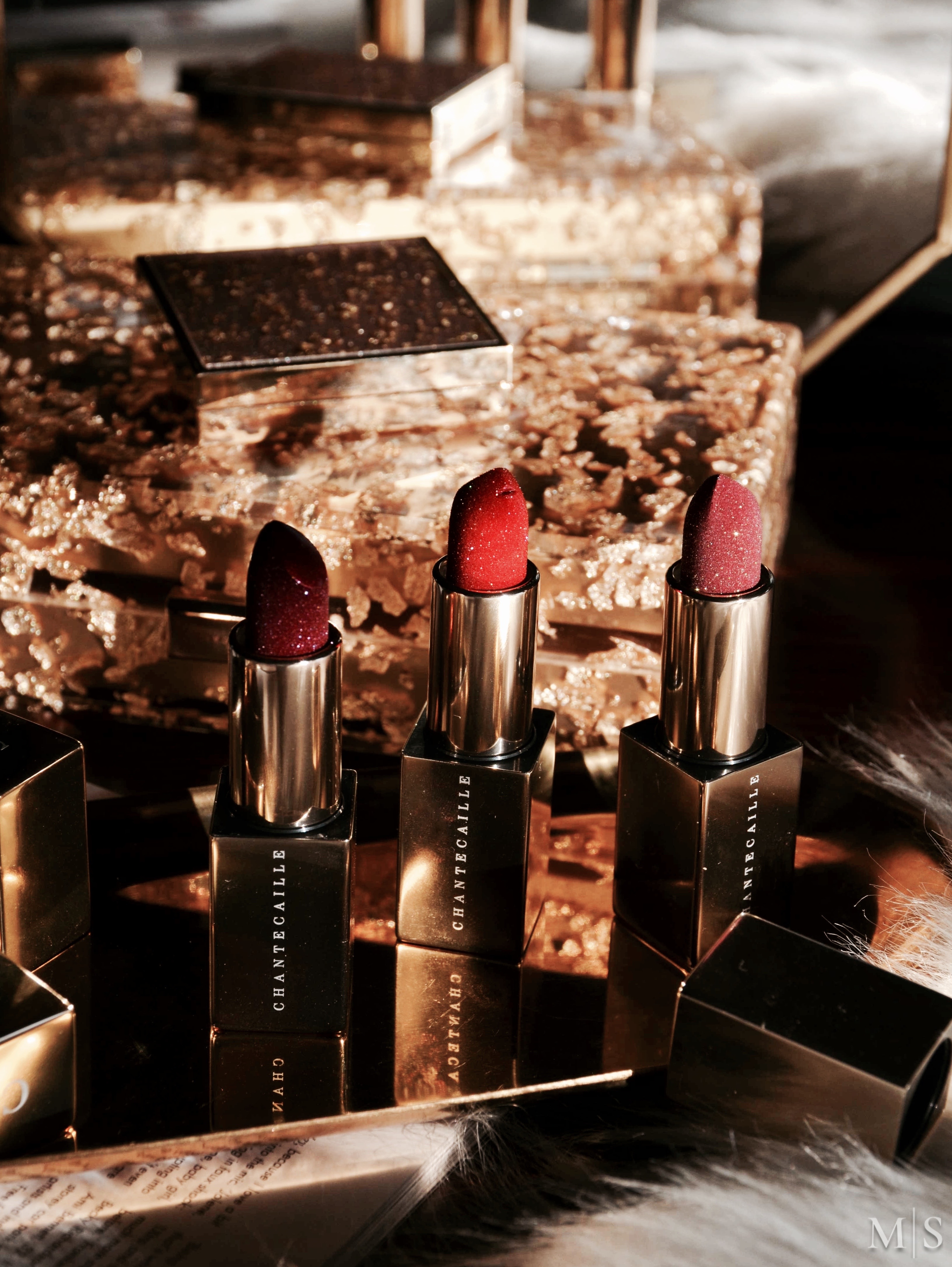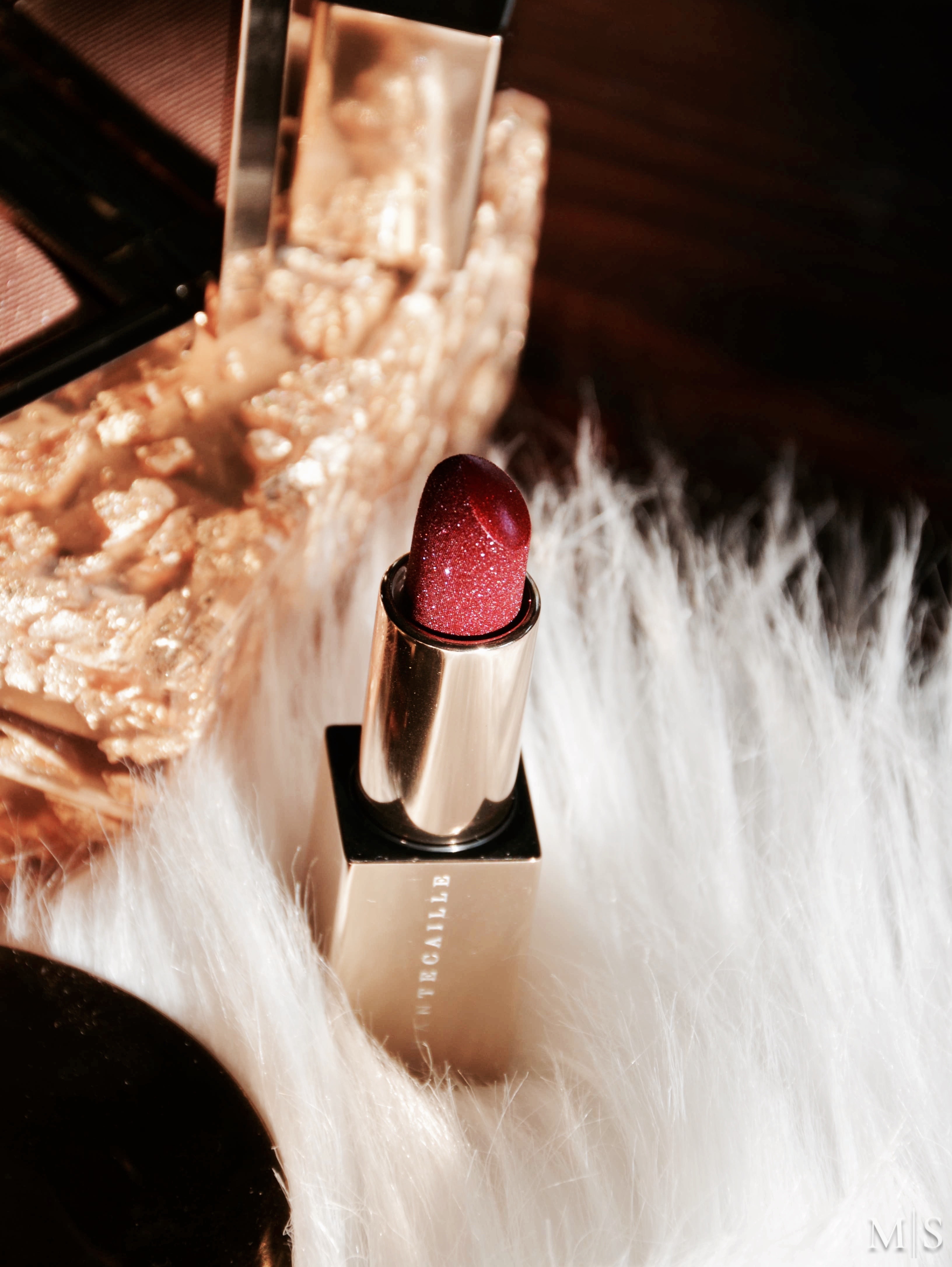 I have to admit, I don't usually wear shimmery lipsticks but I quite like two of the three shades. I feel like these are the most wearable shimmery lipsticks I've tried. They give dimension on the lips, are very creamy and comfortable to wear and would make for great lipstick for the holidays. The shades I especially like are Carnelian and Rubellite.

Rose Quartz

Carnelian

Rubellite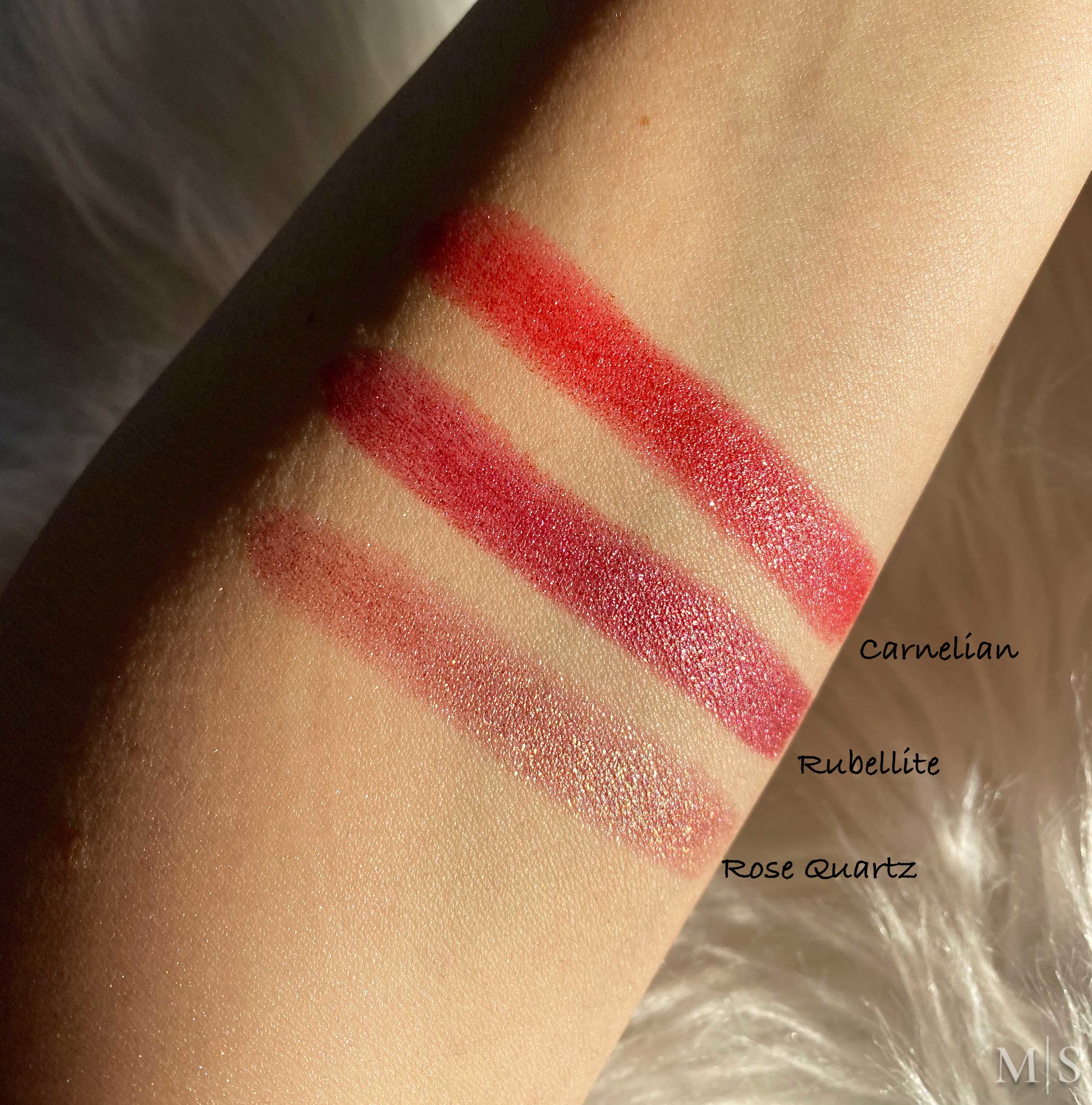 As with every collection, Chantecaille gives back to several organizations. For their continuous effort to battle climate change, they will plant a tree in Kenya through the Sheldrick Wildlife Trust for each Lip Cristal sold.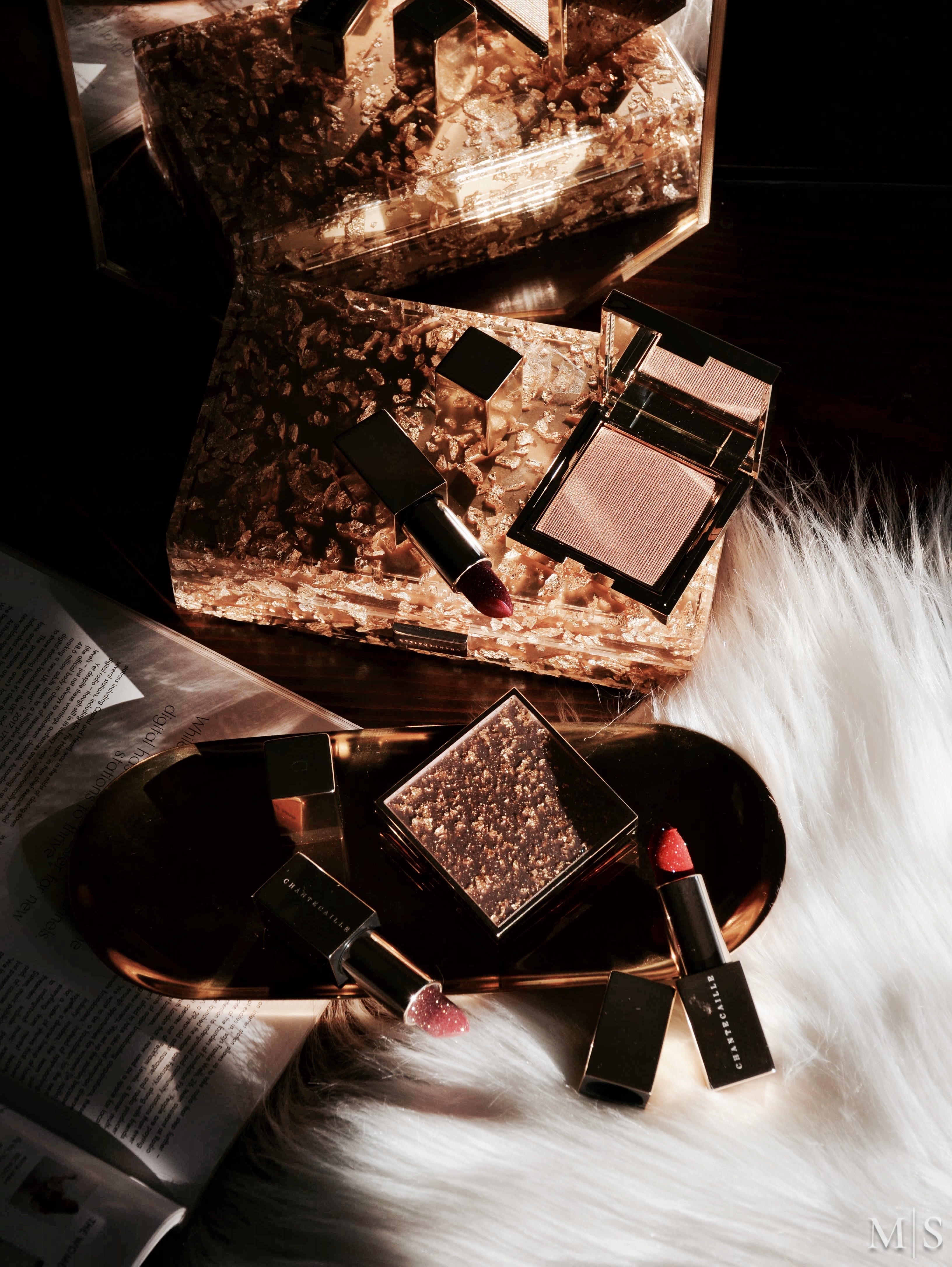 The Le Gold Clutch is Chantecaille's limited edition acrylic clutch that is perfect for the holidays. It comes in the same gold flakes design and a logo click closure. I will definitely be wearing this clutch for NYE and all holiday events that I'm attending. I feel like it will give a festive look to every outfit.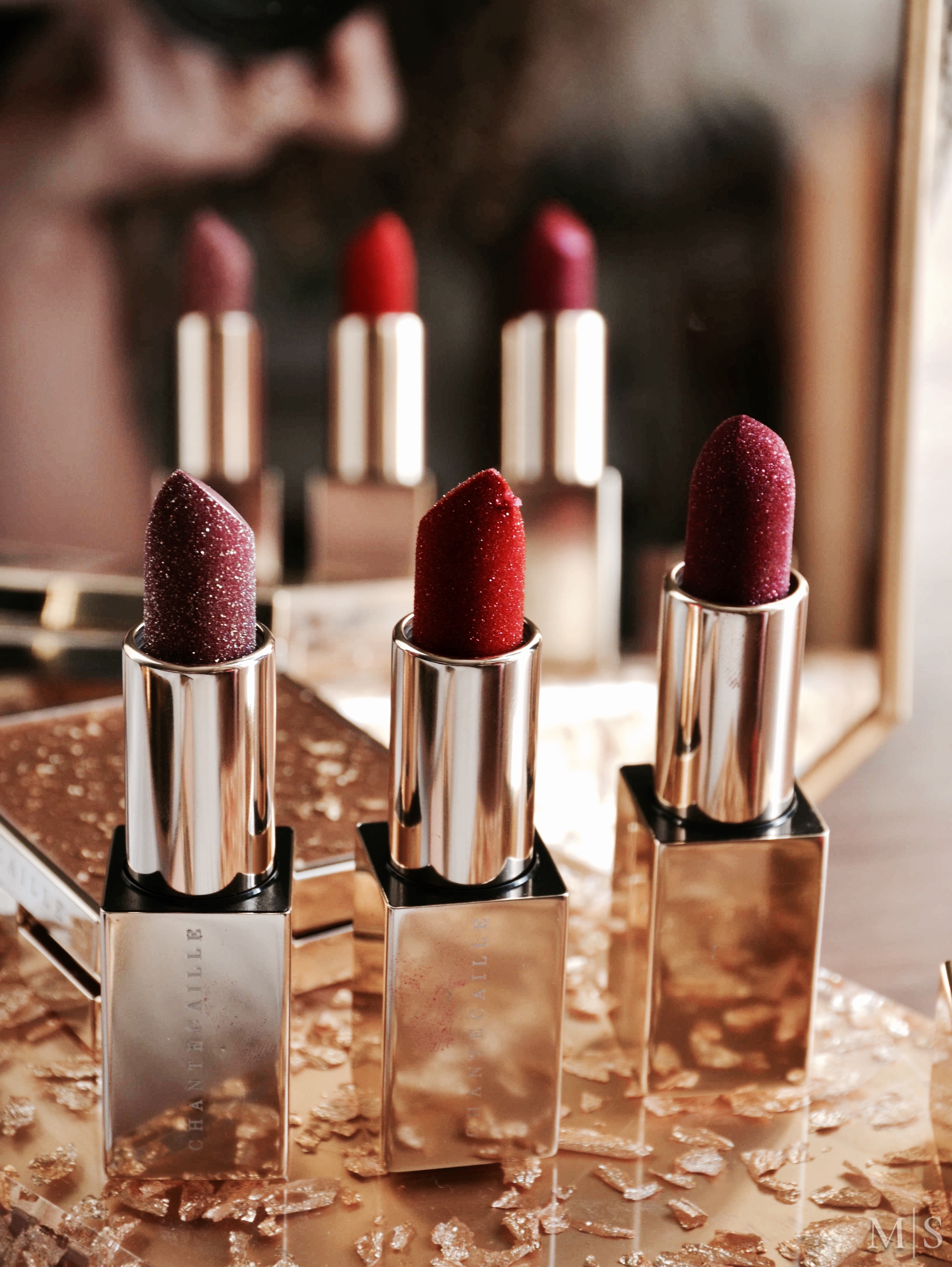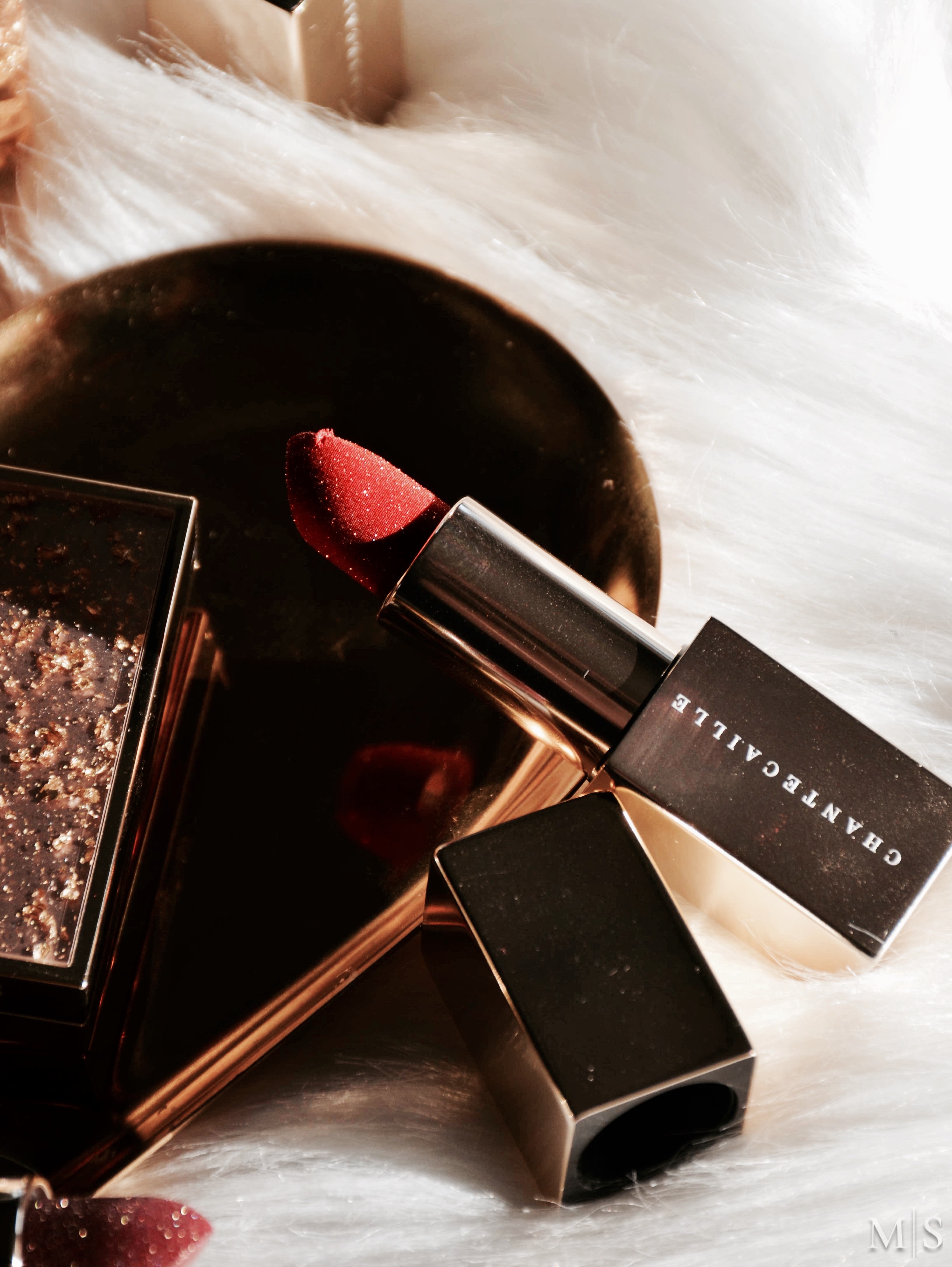 Bottom line, I love everything about the Chantecaille Holiday 2019 Collection. As you can see, I couldn't stop photographing the collection because it is so aesthetically pleasing. As for favorite products, I would pick the Eclat Doux, Eclat Brillant, Lip Cristal in Carnelian and Le Gold Clutch.
*PR Sample