Kosas Cosmetics caught my eye with the Color & Light Cream palettes. If you are a long time reader or follower on social, you would know how much I love a good cream cheek product. I actually prefer cream products for day to day makeup since I like my makeup on the more natural, glowy side.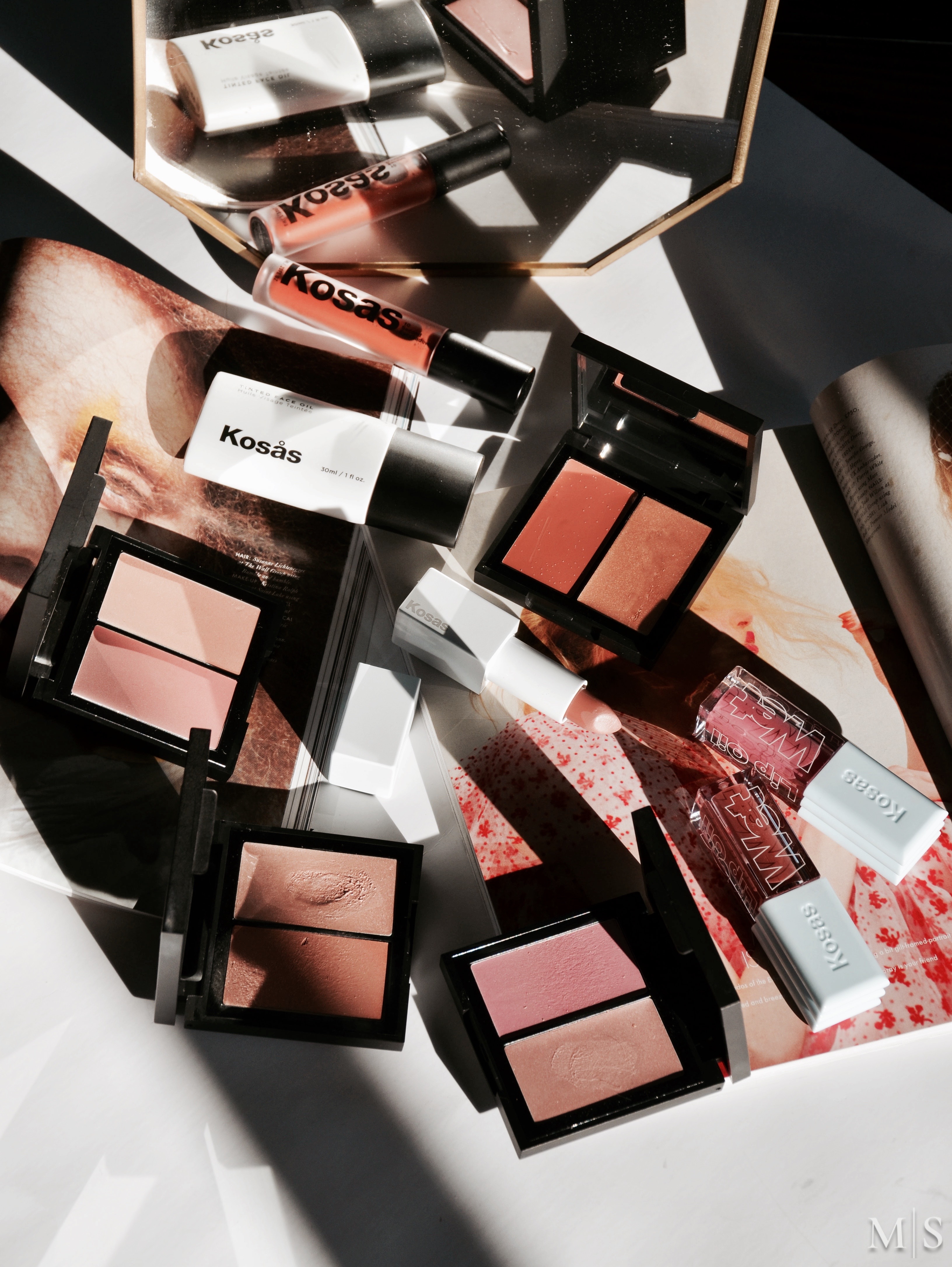 Kosas is an LA based clean beauty brand. They use skin loving botanical ingredients in all of their products. Kosas is cruelty free, gluten-free and made without Parabens, Mineral Oil and other harsh ingredients. For me, Kosas is a brand that I would use everyday. Their products are fuss free, easy to use and look natural on the skin. If you like brands like Milk Makeup or lilah b., you will like Kosas products too.
Kosas has a mix of products for the face, eyes and lips. The first product I tried from them is the Color & Light Cream in Tropic Equinox and I loved it so much that I had to get more.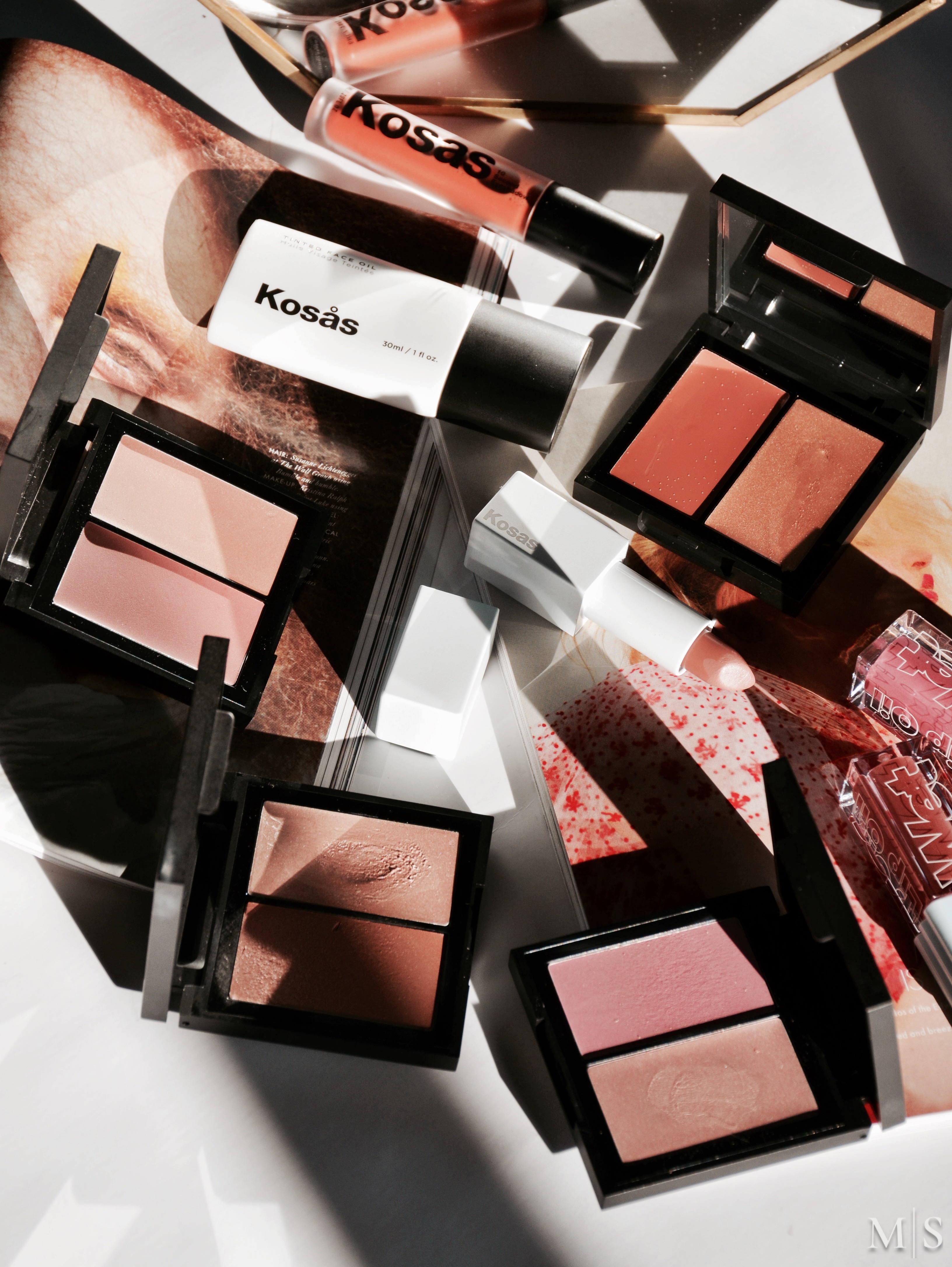 Currently I have four of the cream compacts in 8th Muse, Tropic Equinox, Velvet Melon High Intensity and Helios. They recently expanded the shade range and released High Intensity versions of their current shades. The High Intensity compacts are deeper and provide more color, so they are great for anyone who has a deeper complexion.
I have one of the High Intensity shade in Velvet Melon and the shade still works for my light to medium skin tone.
The formula of the Kosas Color & Light Creams is very emollient and feels like butter to the touch. Kosas recommends applying these with fingers but I like to apply the blush side with a stippling brush and dab (never blend or drag) the product on my cheeks. The blush side gives a glowy finish without having any shimmer. After it sets, there is no sticky feeling on the skin which I really like. As for the highlighter side, it is a glowy sheen that you can build up. There is no visible shimmer particles and it just looks like glowy wet skin.
Key Ingredients:
Apricot Kernel Seed Oil (restorative skin soother)
Rosehip Seed Oil (brightening & clarifying)
Jojoba Seed Oil (soothing & balancing)
Kosas 8th Muse comes with a cool tone pink cream blush and a pale rose pearl highlighter. This is the only cool toned shade that I have (I prefer both my blush and highlighter on the warm side) and I really like it. I think this shade would look amazing on fair to medium skin tones.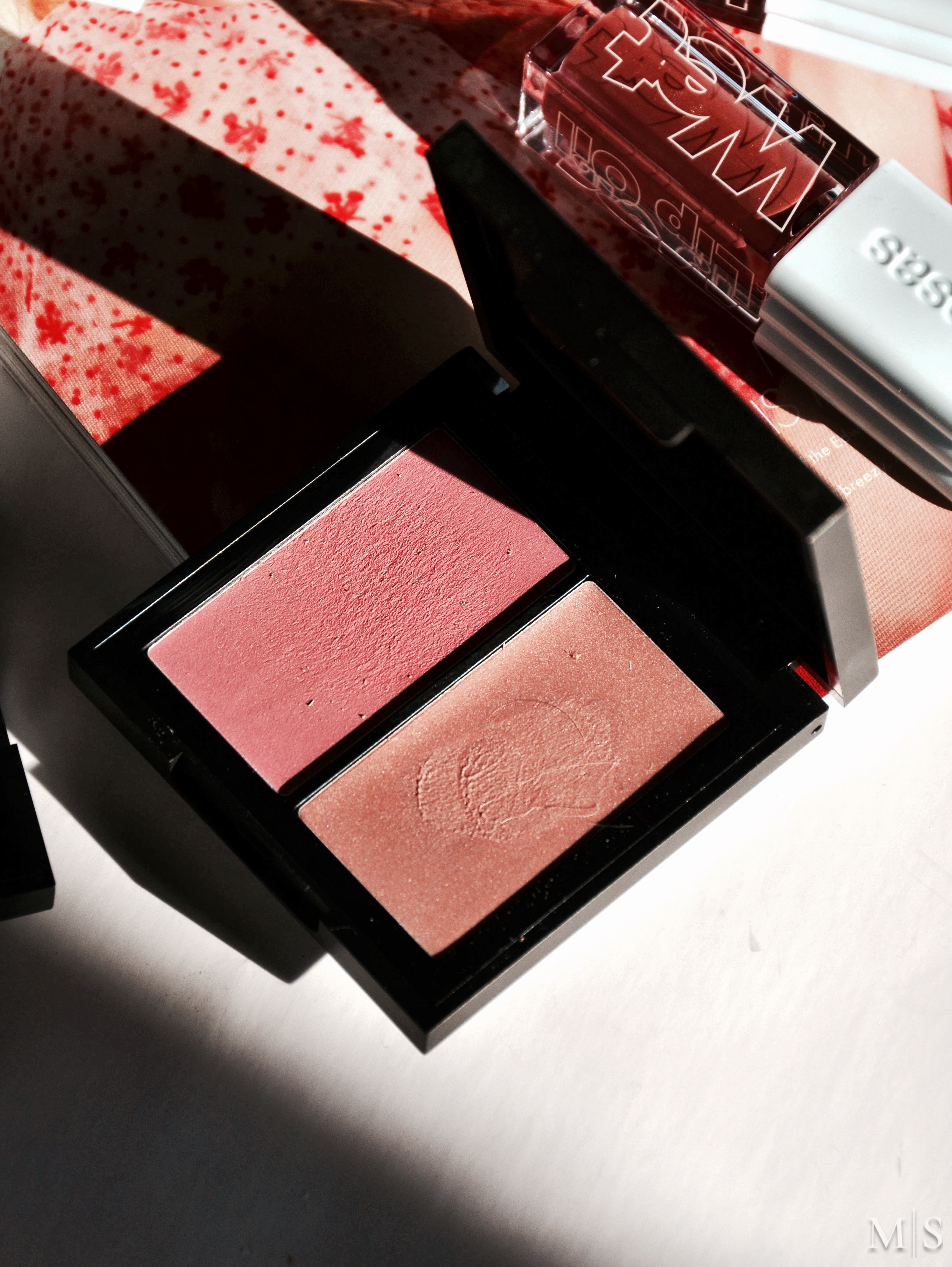 Tropic Equinox comes with bronze cream blush and a pale gold highlighter. This is one of my most used shade since the blush goes with every makeup look. If you like bronze nude blushes, this is the shade to get.
Velvet Melon High Intensity comes with a beautiful coral peach blush and a golden peach highlighter. Love, love this shade especially for the summer. I use a light hand when applying the blush since it has more pigment and prefer to use my fingers for the highlighter.
Helios is the darkest compact that I have. This shade is exclusive to the Kosas website. It comes with a beautiful burned orange blush and a medium toned bronze gold. I bought this shade mainly to use in summer when I'm tanner. The blush shade still works on my light to medium skin tone but the highlighter is currently a little too dark for me.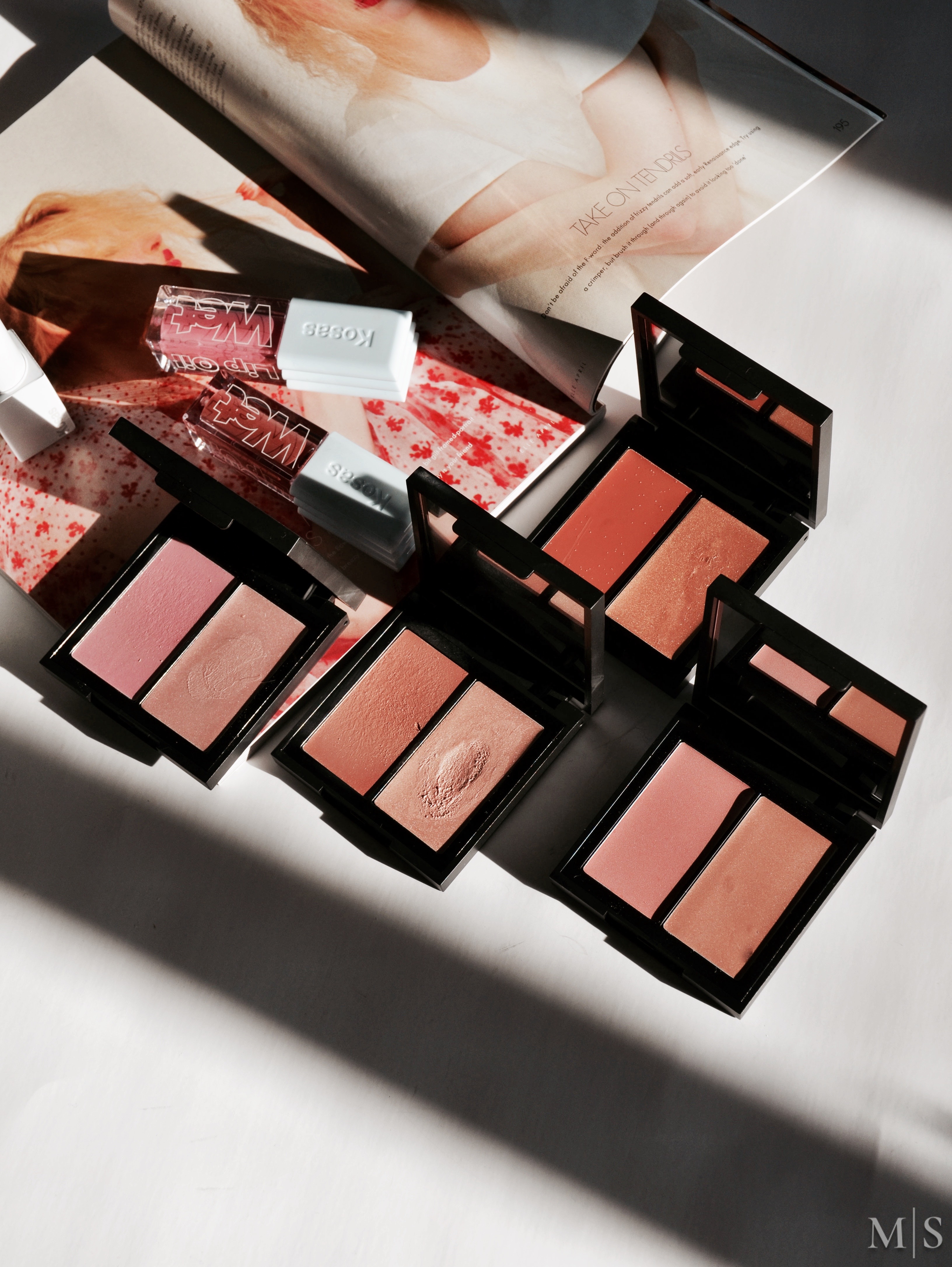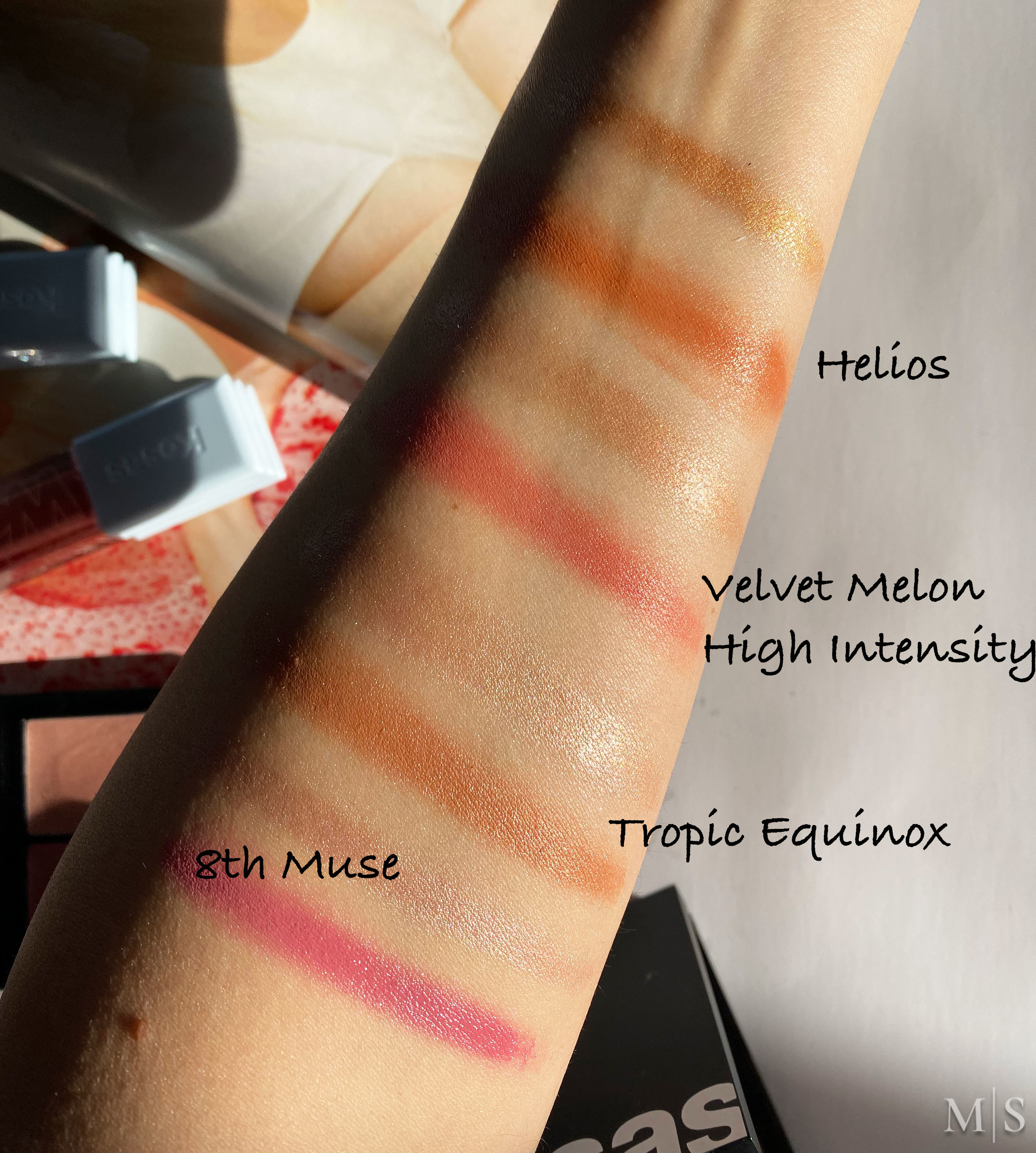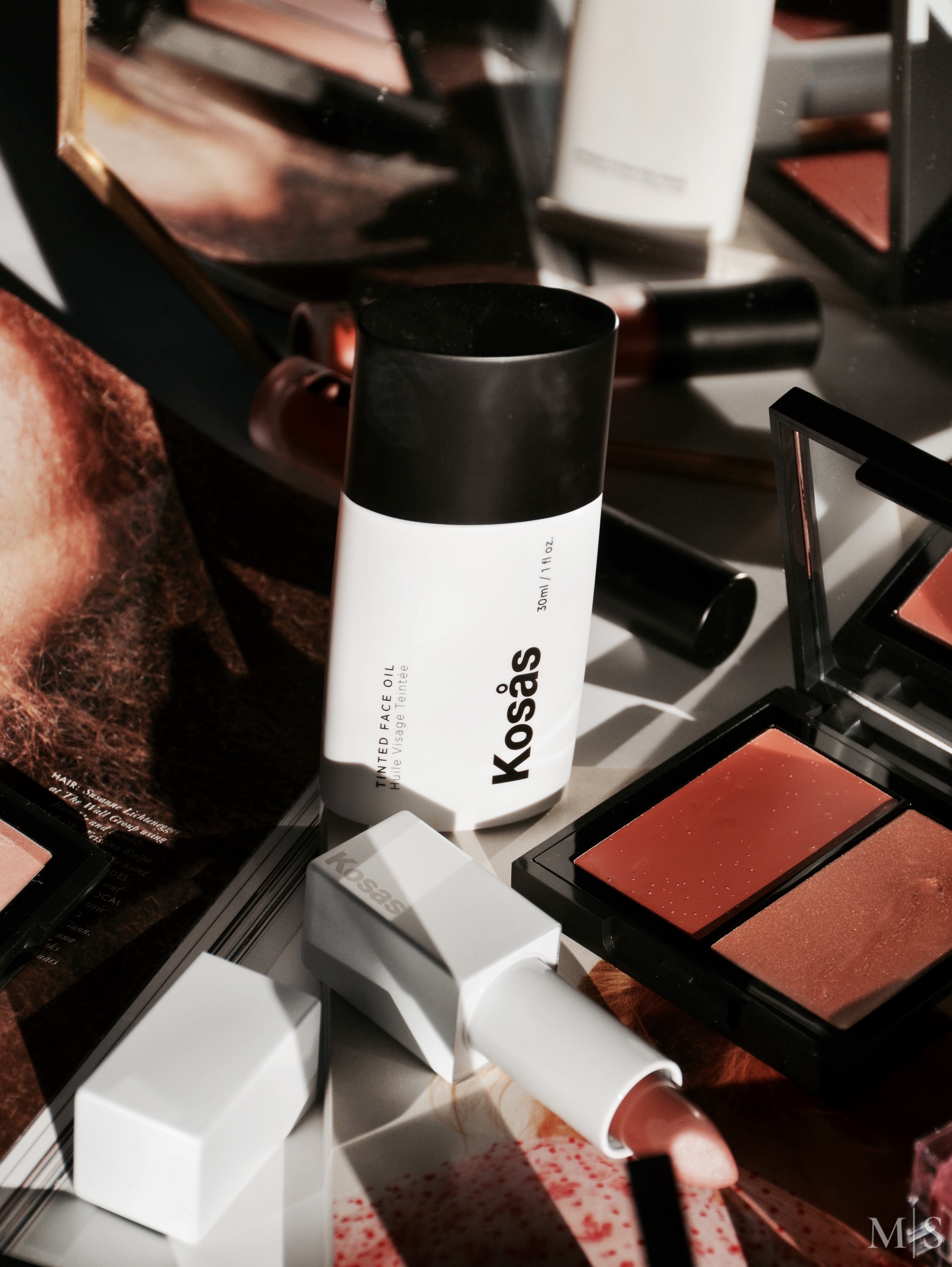 The Kosas Tinted Face Oil is another product that intrigued me. I have never tried a tinted face oil so I was curious how it will work. Would it be too greasy, even for me? Well, I'm not sure how they formulated this oil. It is glowy but it doesn't feel greasy on the skin.
Highlighted Ingredients:
– Jojoba Seed Oil: Soothes and balances.
– Avocado Oil: Cushions and thoroughly hydrates.
– Red Raspberry Seed Oil: Tones and supports natural reparative processes.
The Kosas Tinted Face Oil comes in 16 shades and it is described as a lightweight light coverage foundation and skin elixir that can be worn across 48 skin tones. Since the base is light, one shade can suit several skin tones.
This has a very runny consistency. It reminds me of the Glossier Skin Tint but with way more coverage. I was actually surprised by the coverage that the Tinted Face Oil gives. With one layer, I get a good light to medium coverage so I don't feel the need to layer any more product. You can build it up, up to medium coverage and it will still look natural.
Now on to application. I tried both brush, hands and damp sponge and I prefer the sponge for application. I find that if you drag or blend the product, it pulls if you have any layers under it (this happens to me sometimes because I layer a lot of skincare). So for application I use a damp sponge and just bounce product (never drag), and I get the most natural light to medium coverage. The Tinted Face Oil has a beautiful glowy finish but it doesn't leave a tacky feeling after it sets so sometimes I skip on the powder. It doesn't catch on any dry patches and it also doesn't settle in to pores or fine lines. It just looks like my skin, but better.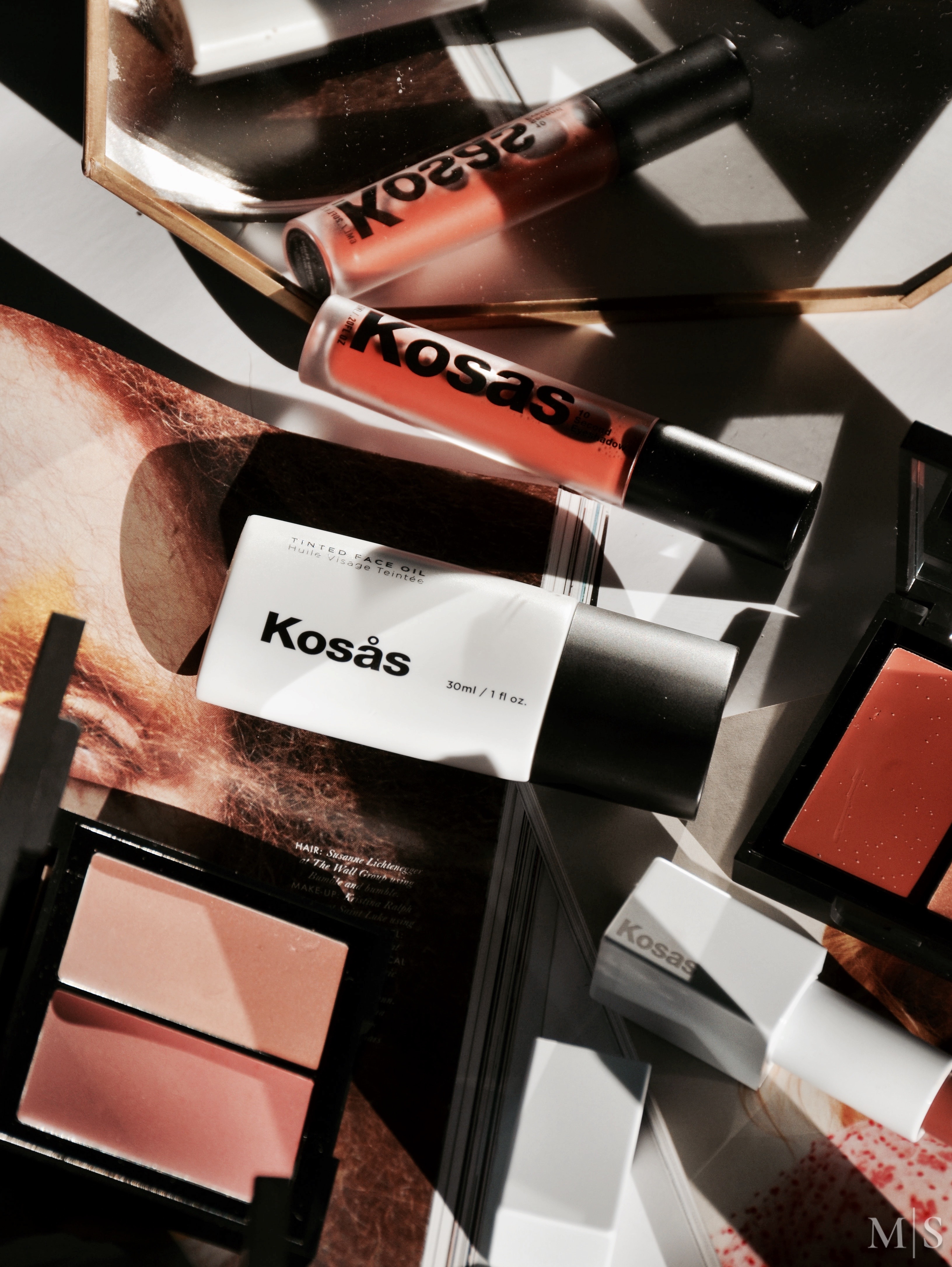 I have three lip products to share with you, two shades of the Wet Lip Oil Glosses in Dip and Malibu and the Weightless Lip Color in Vegas which is a Kosas exclusive.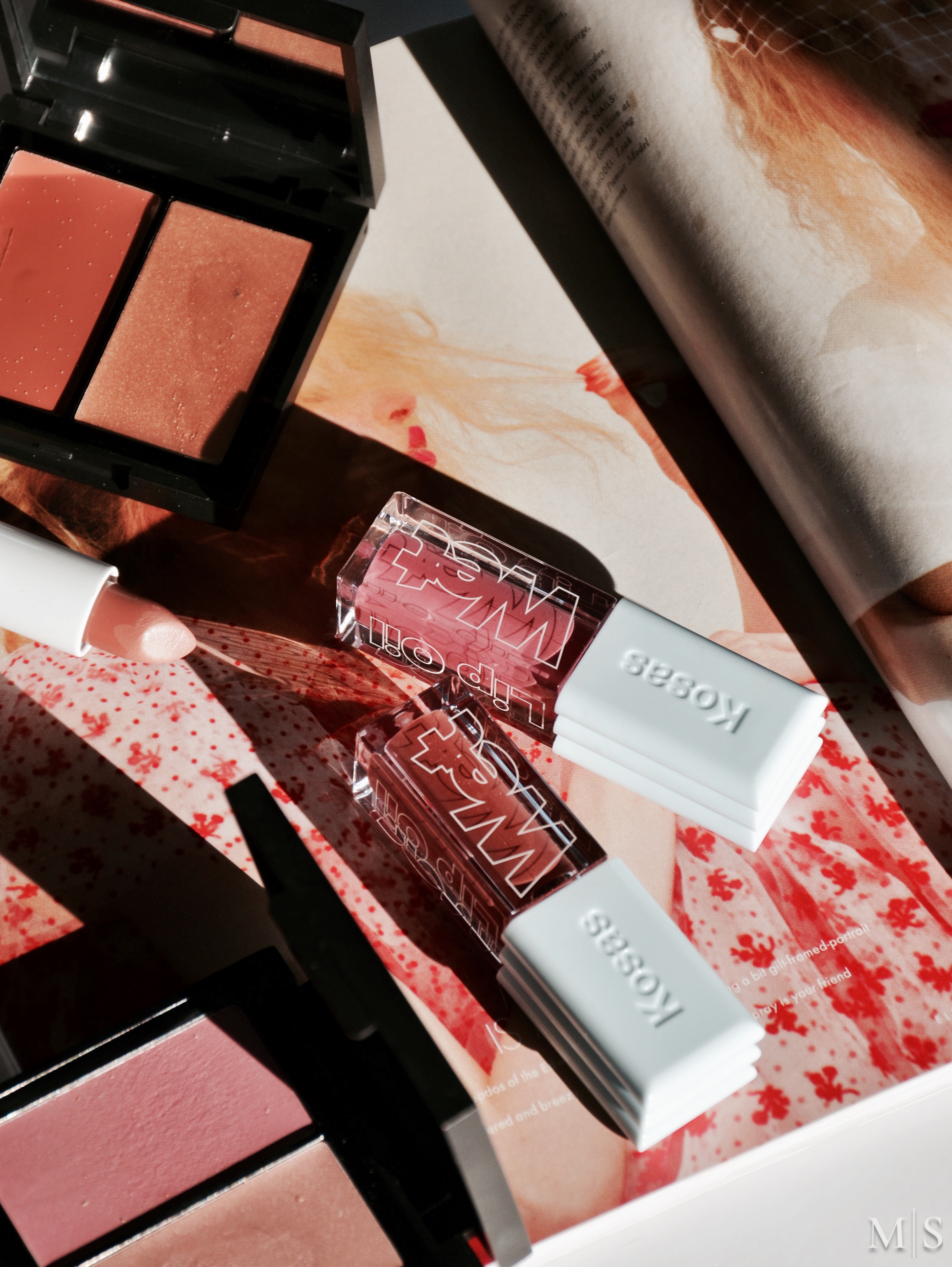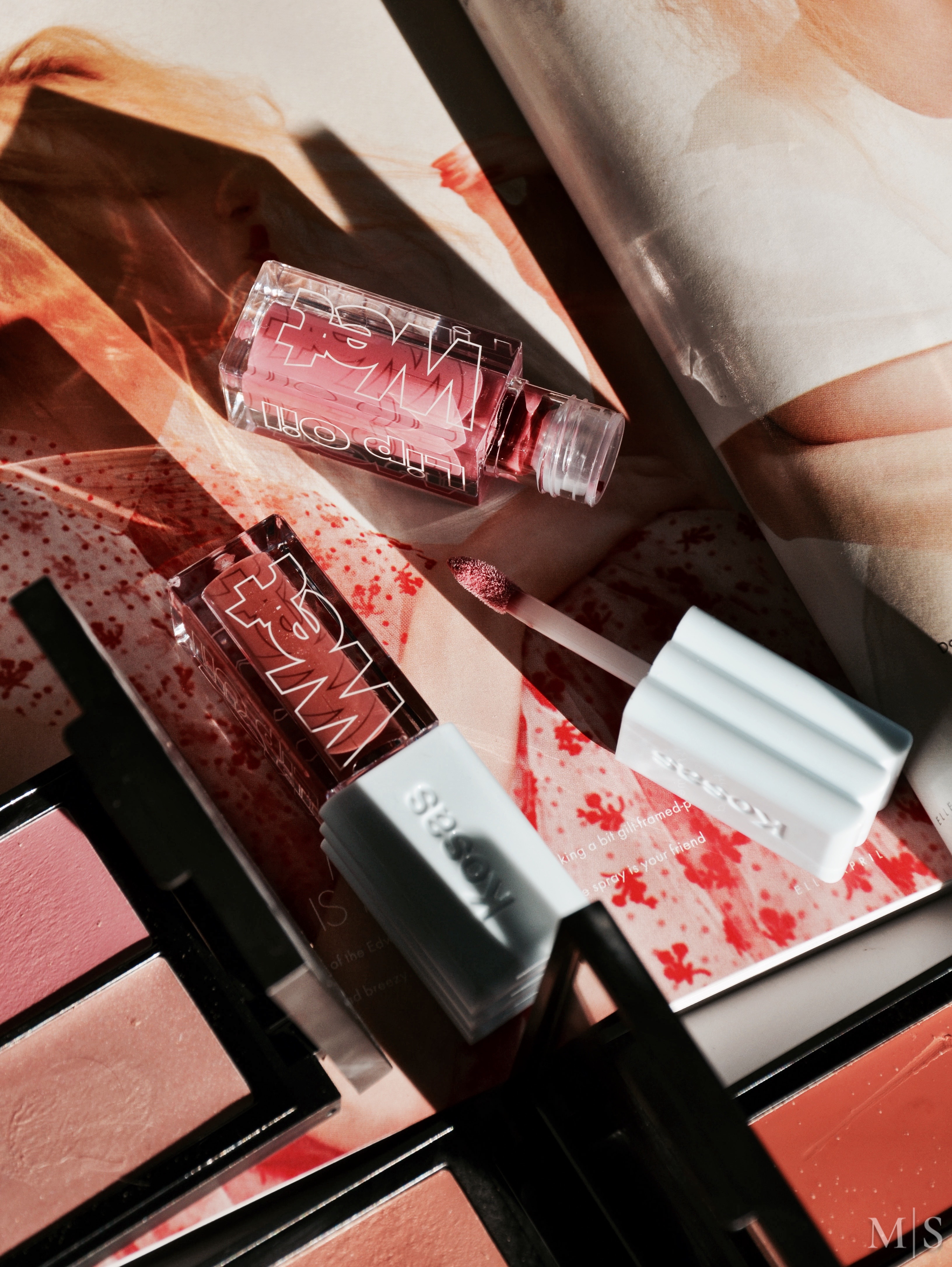 The Wet Lip Oil Glosses are described as hybrid lip treatment and gloss with a non sticky formula and a semi sheer pigment.
Highlighted Ingredients:
– Hyaluronic Acid: Attracts water and locks in hydration.
– Peptides: Protect collagen.
– Evening Primrose Oil: Maintains plumpness and protect against environmental stressors.
I picked up two shade in Dip which is a warm toned nude and Malibu, a mid tone pink. These give enough color so you can wear them on it's own but they also layer well over lipsticks. They have a subtle sweet scent and a beautiful glossy finish. The applicator hugs the lips really well and it also comes with a pointy tip which helps with precise application.

Dip
Malibu
The Weightless Lip Color in Vegas is my idea of a perfect nude. It is a warm beige nude with such a beautiful formula. The formula is creamy, feels weightless but hydrating on the skin and leaves me with a beautiful sheen. It is pigmented with one swipe and wears well through the day for being a cream lipstick. The shade in Vegas comes in white packaging vs the classic black and as I mentioned before, it is exclusive to the Kosas website.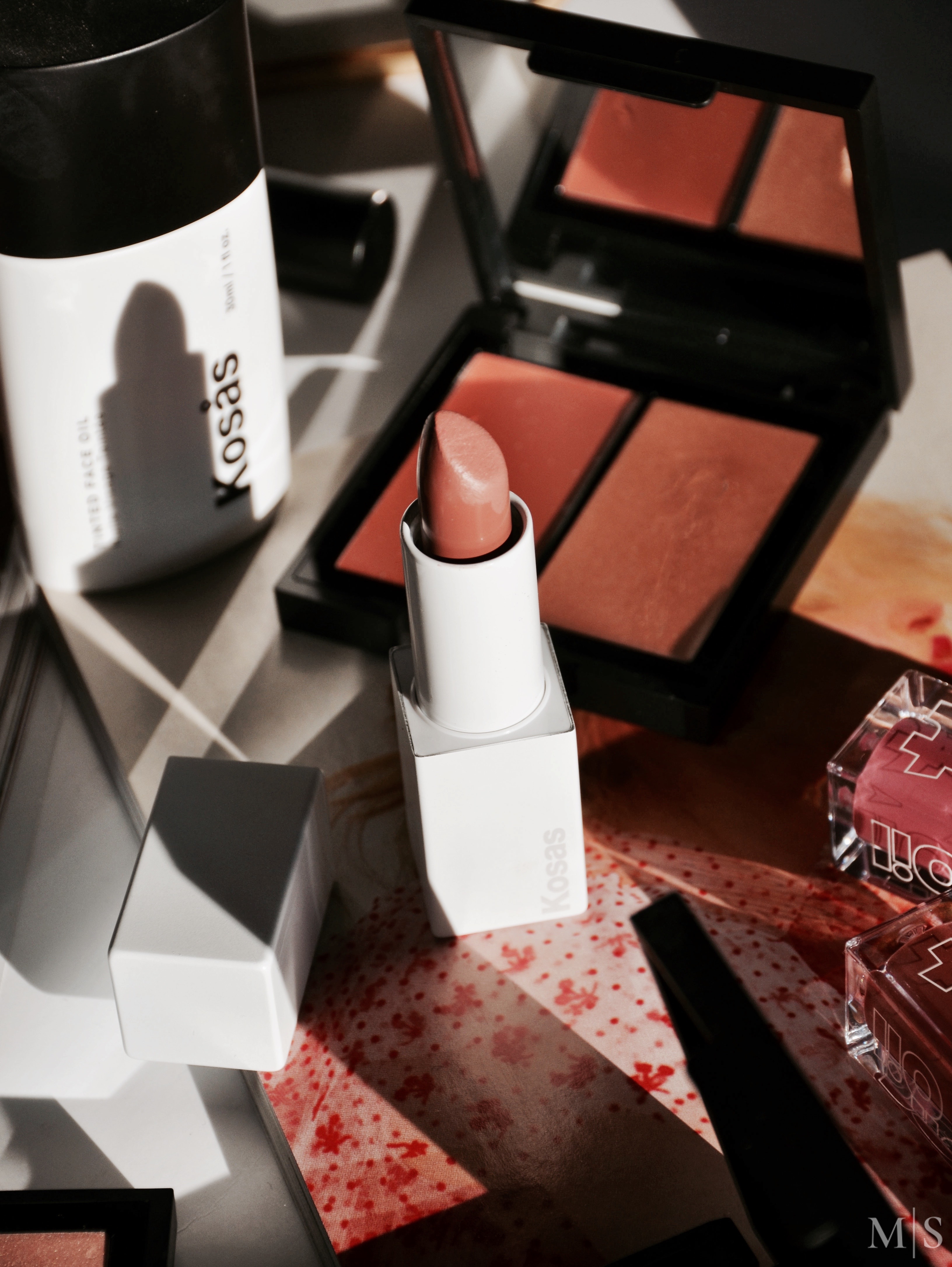 Highlighted Ingredients:
– Jojoba Oil: A vitamin-packed moisturizer.
– Rosehip Seed Oil: Provides antioxidants for enhanced tone and texture.
– Mango Seed Butter: Omega-rich and skin-soothing.

Vegas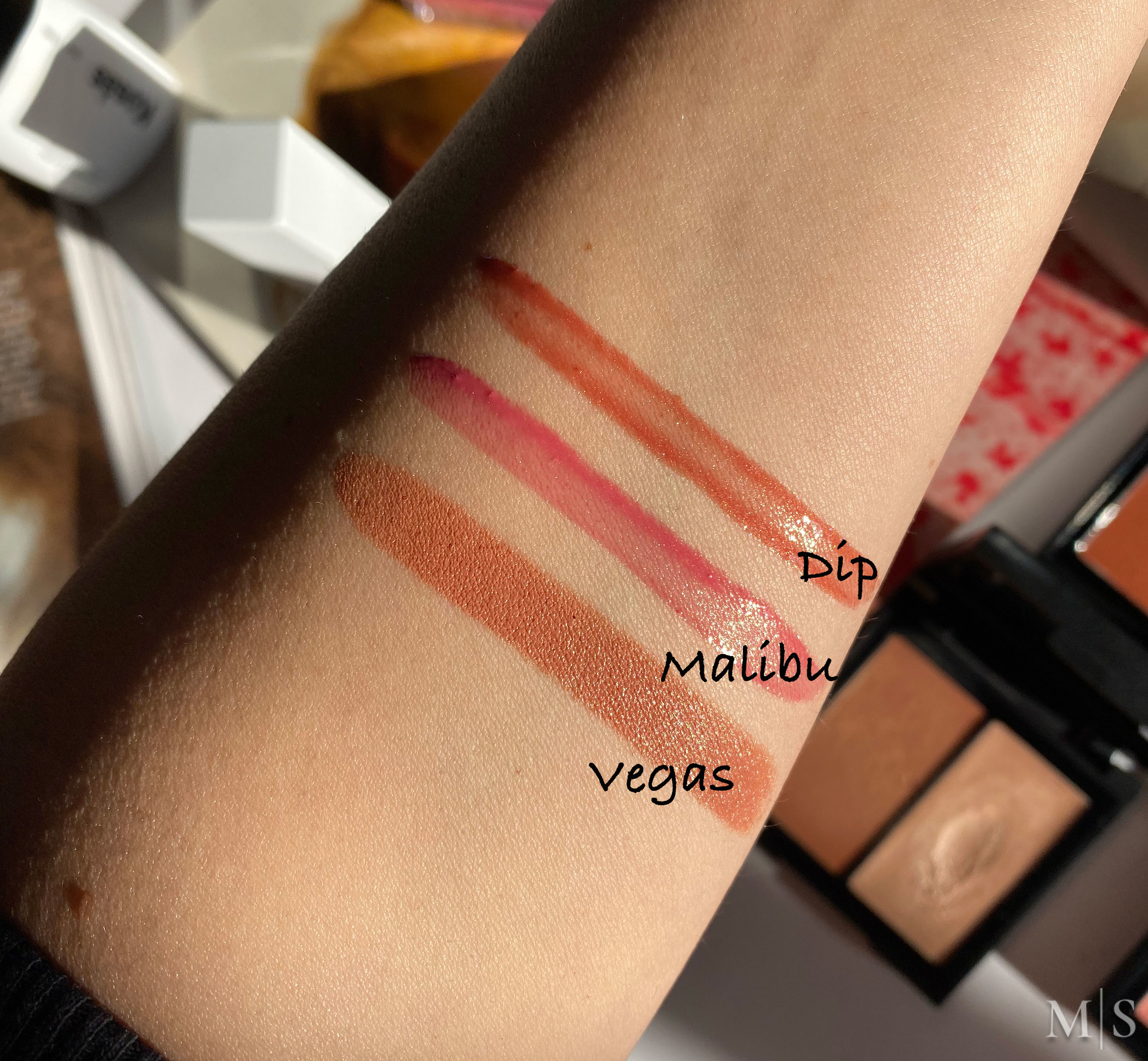 And lastly, the Kosas 10 Second Eyeshadow in Copper Halo. The 10 Second Eyeshadows have a very unique formula. They are water based but fast drying and crease resistant. You get high pigment with one swipe and the finish is more on the glowy than the shimmery side.
The shade in Copper Halo is a warm coppery rose gold. It applied very easy on the eyes (I used the applicator so I applied the shade straight up on the lower eyelid) and blended with no effort at all (I used a smaller blending brush and just blended the product upwards to the crease). I worked on one eye at a time but didn't feel like I didn't have time to blend (they don't dry super fast which is a plus).
I was pleasantly surprised by this formula and now I want to try more shades. Copper Halo was so easy to use and I love that the finish is more of a sheen glow rather than the classic shimmer shadow.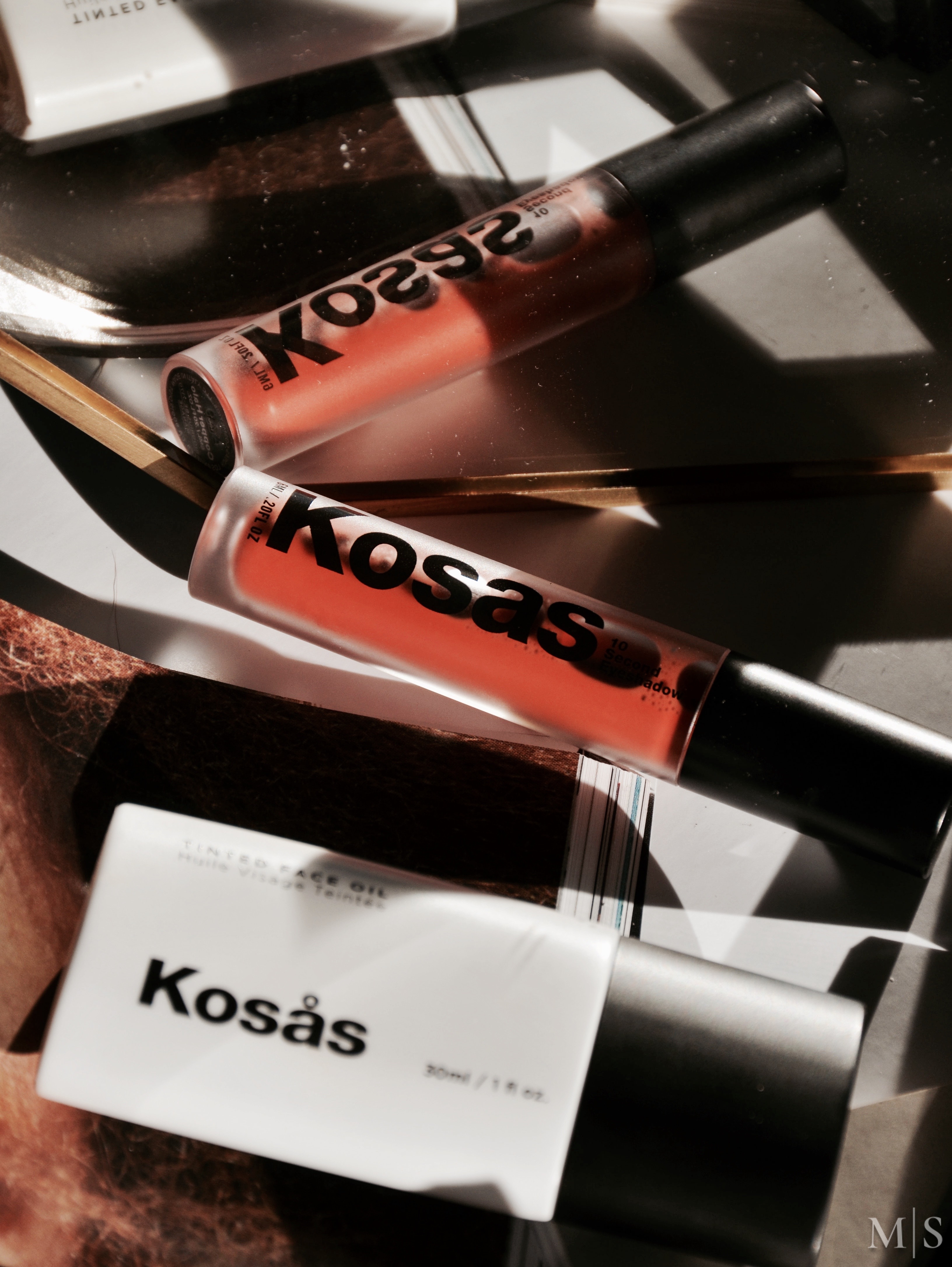 The only con I would think of, is that you have to be very careful to make sure you shut the wand tight. The consistency of the eyeshadow is very watery so if you don't, you'll be left with a big mess. I'm planning on traveling with this shade this month so I'll report back how they travel.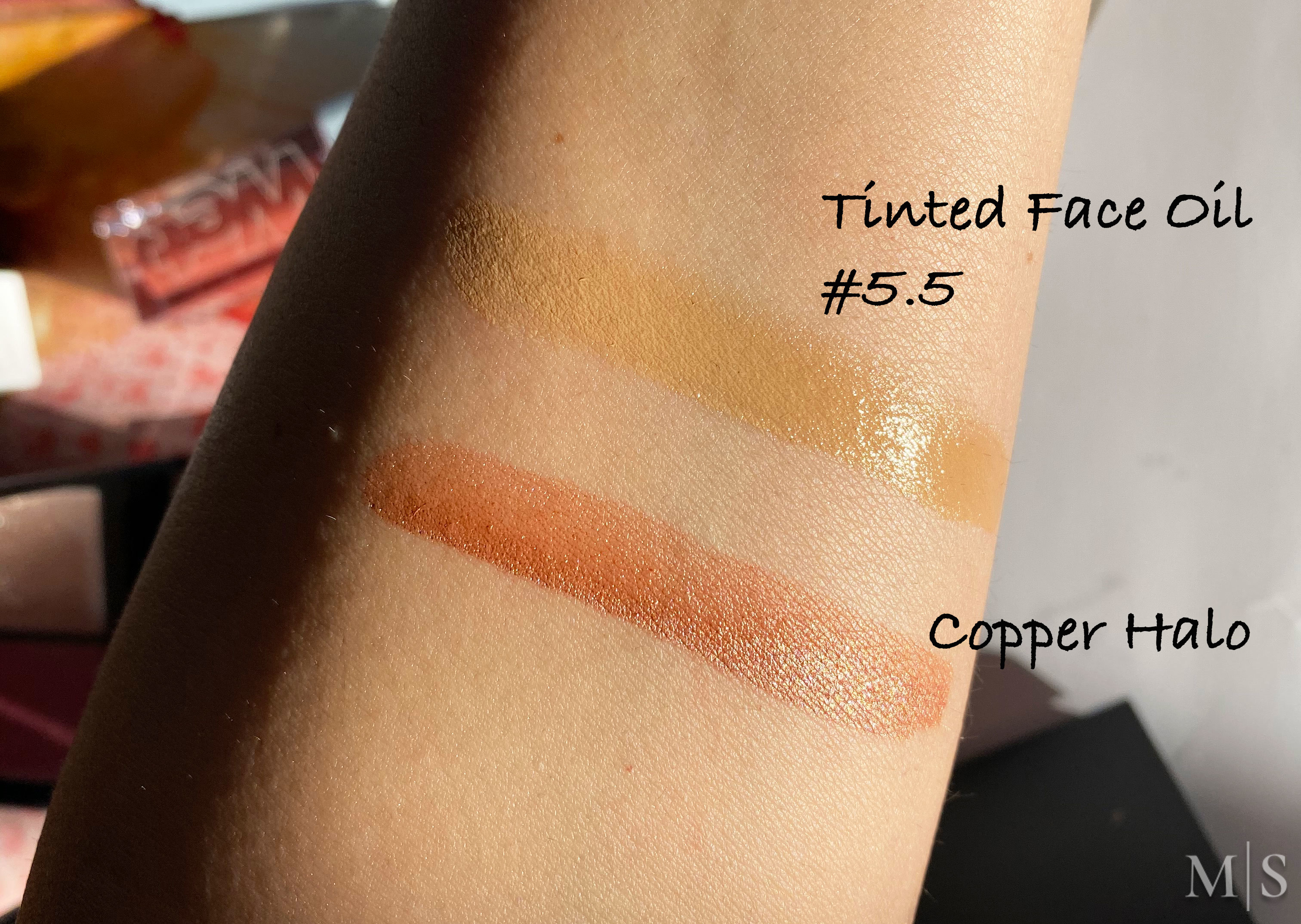 Bottom line, I think I've discovered another favorite brand when it comes to makeup. Everything that I've tried so far from Kosas has been excellent and unique enough that it stands out from my big makeup collection. I keep both Tropic Equinox and 8th Muse in my daily makeup drawer and the lipstick shade in Vegas stays on my vanity. The Tinted Face Oil is also amazing if you prefer a base on the lighter side and I also really like the 10 Second Eyeshadow in Copper Halo. The Wet Lip Oil Glosses are not a must, especially if you already have a lot of glosses, but they are a nice clean beauty option.
Have you tried anything from Kosas Cosmetics? Let me know your favorites.