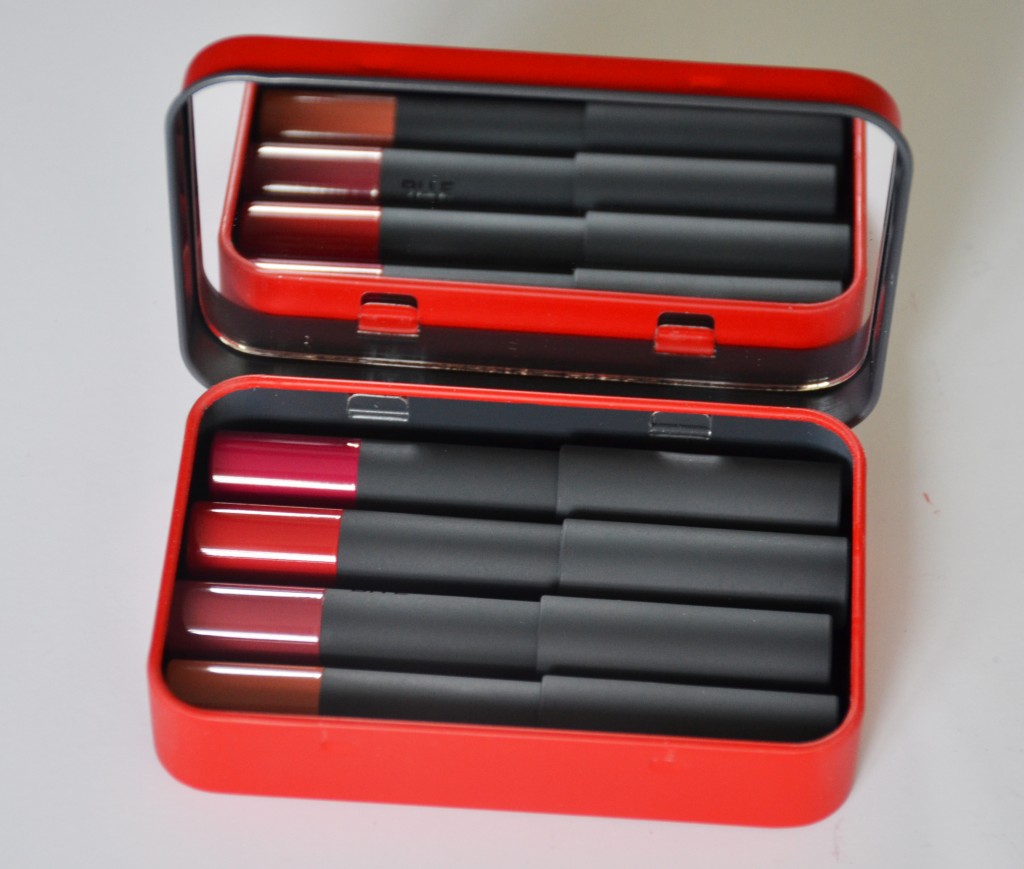 Bite Beauty is a natural lipstick brand based out of Toronto. They say that their mission is to create lipstick that is high performance and healthy enough to eat.
Did you know that on average we consume 4 pounds of lipstick in our lifetime? Now that's a lot of lipstick :). That's where Bite Beauty's moto comes from, to create a lipstick that's good enough to eat.
When I saw that Sephora had this new Holiday set from Bite, I had to get it. The set contains four mini shades of their High Pigmented lip pencils: Sable (nude), Pomegranate (rose berry), Rhubard (plum rose) and Winterberry (festive raspberry red).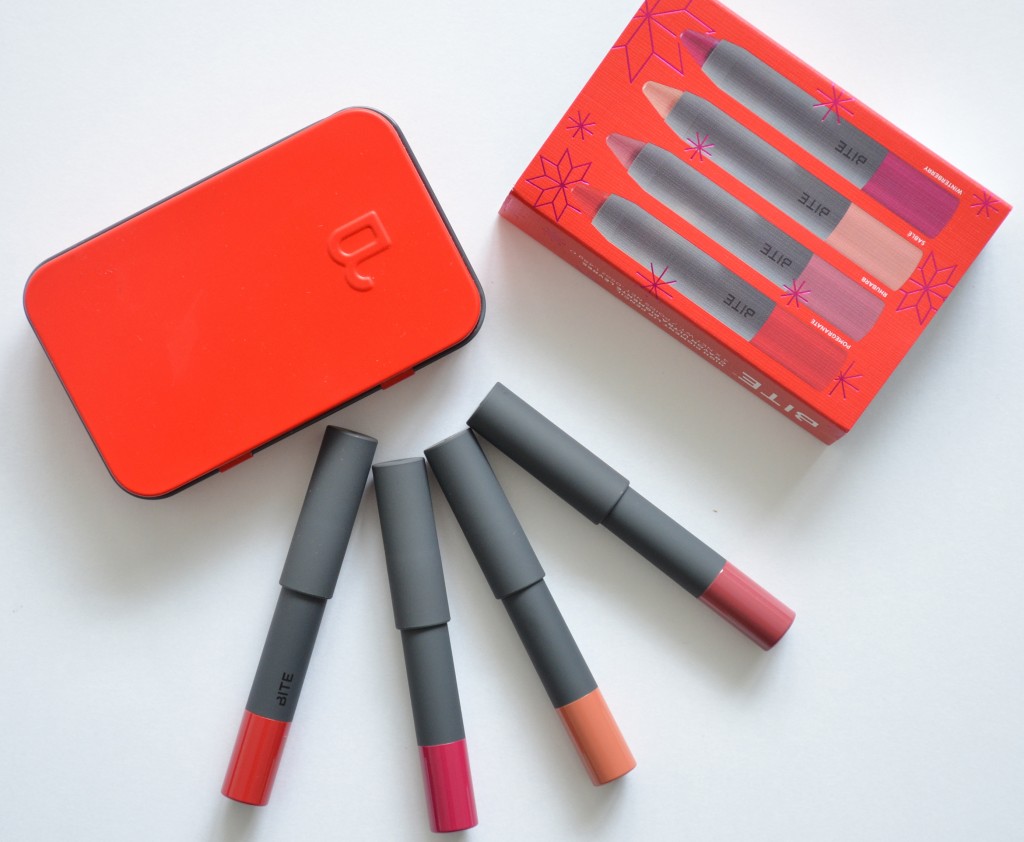 They come in this cute little red tin that I'm totally keeping. It's such a good idea to place them in a little tint, it's the perfect addition to my bag stash.
The formula of these is very creamy and hydrating, they also have a good lasting power on my lips, around 5 hours of wear. Bite describes them as a "modern matte" but for me they're more natural looking than matte. The set comes with wearable shades and you get a good variety.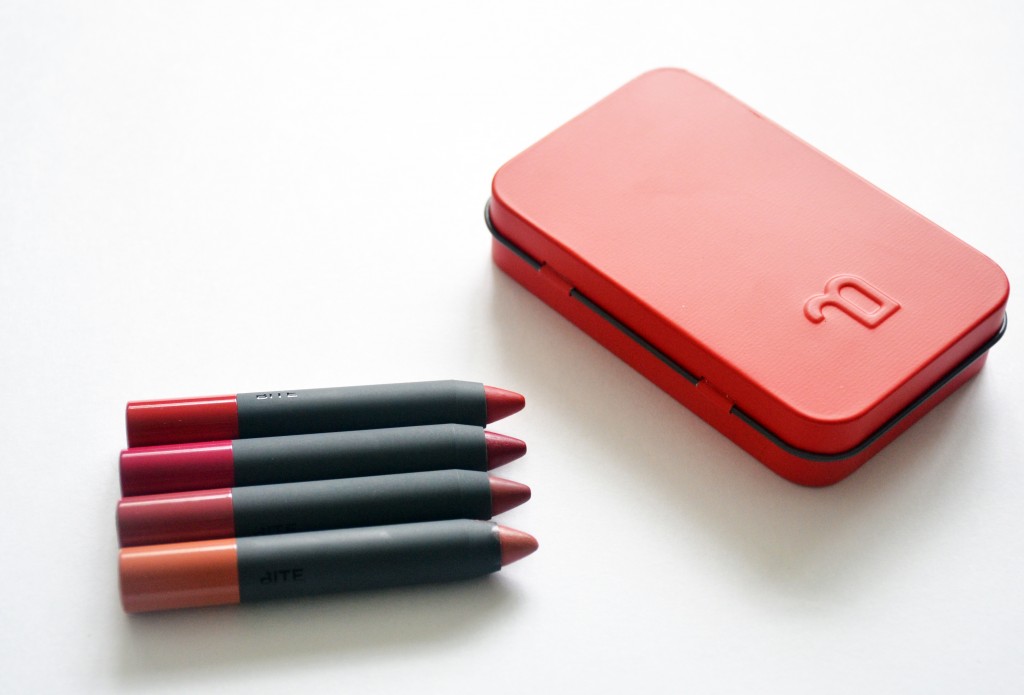 They're so easy to apply cause of the pencil form, specially with the brighter shades you can actually get a precise line and a perfect looking pout. Sable and Winterberry are exclusive to this set and the other two are part of their permanent line.
I can't really pick a favorite as I like all of the shades. I'm so glad I got this set cause they're no misses. Sometimes when you buy sets you end up not liking one or two things but with this set I like everything about it.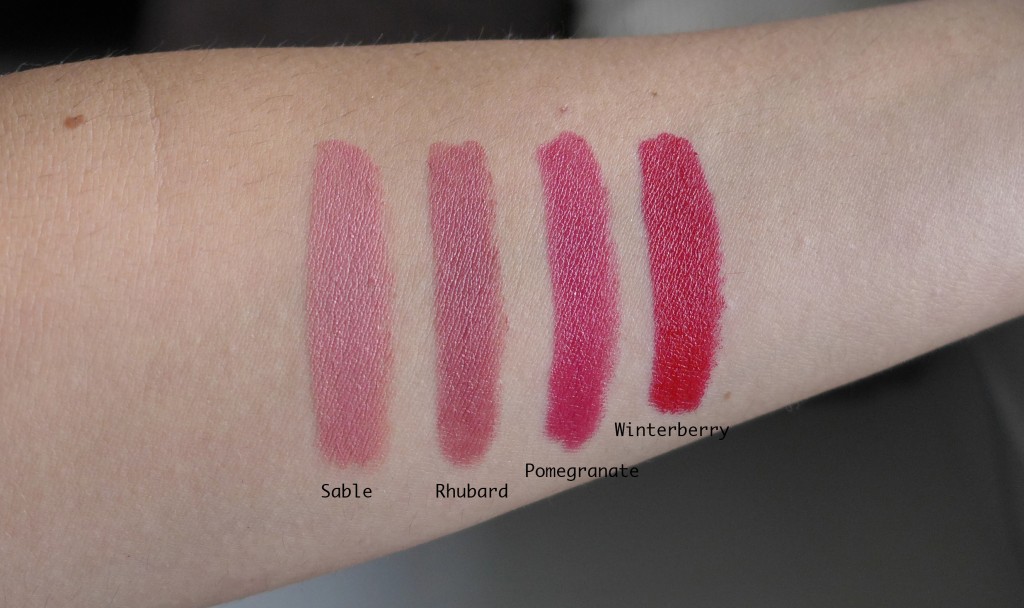 I'm sure you'll se more of Bite Beauty on my blog as they're becoming my favorite lipstick brand.
This set is available at Sephora for $25 and it's limited edition.