Benefit Cosmetics recently expanded their Hoola line and added a liquid bronzer and a body bronzer just in time for summer. I think the Hoola Matte Bronzer is Benefit's most famous and much raved about product and for good reason. If you have fair, light to medium skin tone this bronzer is your perfect all in one bronzer. You can bronze up the face with it but you can also use it for contouring which is very rare with bronzing powders.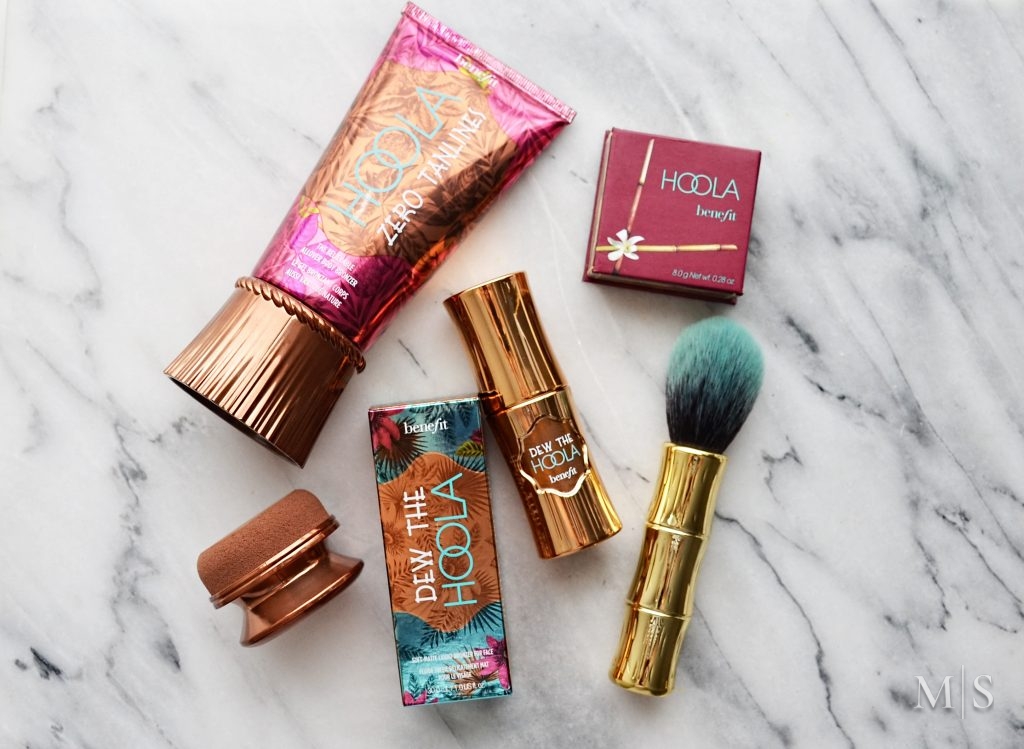 They just nailed the in between shade which is not too warm but not too cool toned so it would look ashy on the skin, it's an all around perfect bronzing and contouring powder. The pigmentation and formula is really nice and the bronzer also comes with a brush which is a great contouring brush and a great substitute for the well loved Nars Ita brush.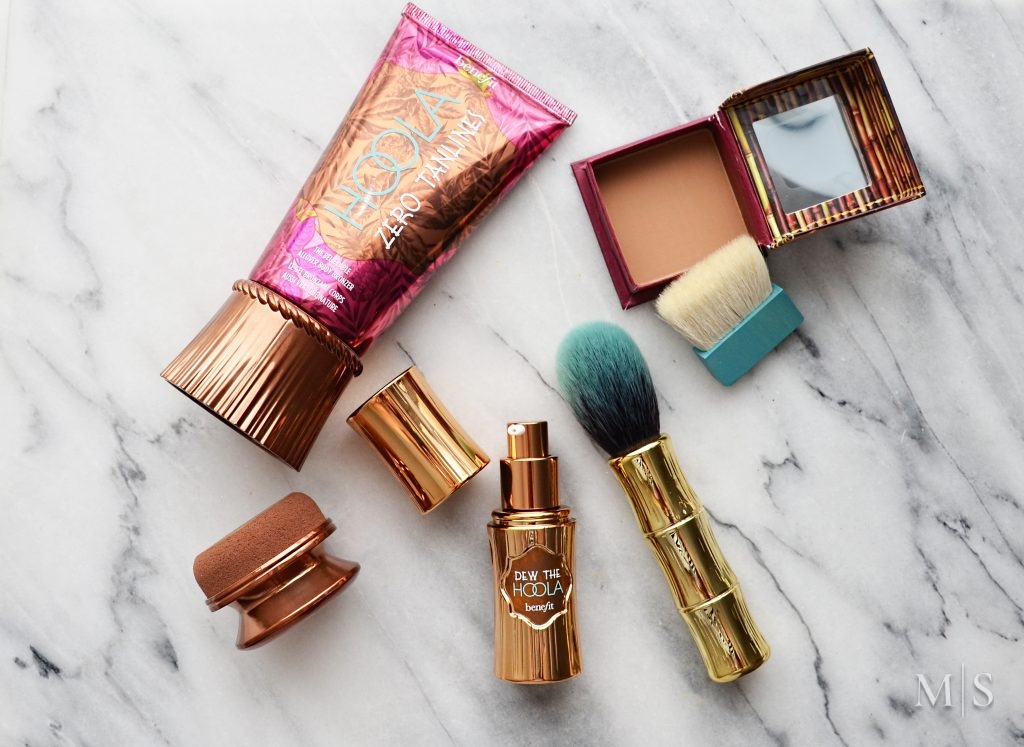 I love a good cream and liquid bronzer for summer, I actually prefer to use creams or liquids in summer since they feel lighter on the skin and give an almost natural bronzed look. The Benefit Dew The Hoola Soft Matte Liquid Bronzer is a liquid bronzer with a lightweight and buildable texture and it's supposed to give you the most natural bronzed glow to the face.
What's different about this liquid bronzer from others I've tried it's that it's matte so it doesn't have any shimmer or glitter. The formula is liquidy but not as runny as the Nars Laguna Liquid bronzer. I think the shade is not the same as the powder version since I find it a little bit warmer than the powder. The bronzer blends very easily on to the skin and leaves you with a natural bronzed look. You can easily over blend this product and feel like it didn't give you any color so be careful when you blend. The liquid bronzer is also buildable so you can build up the color if you feel like it's not intense enough.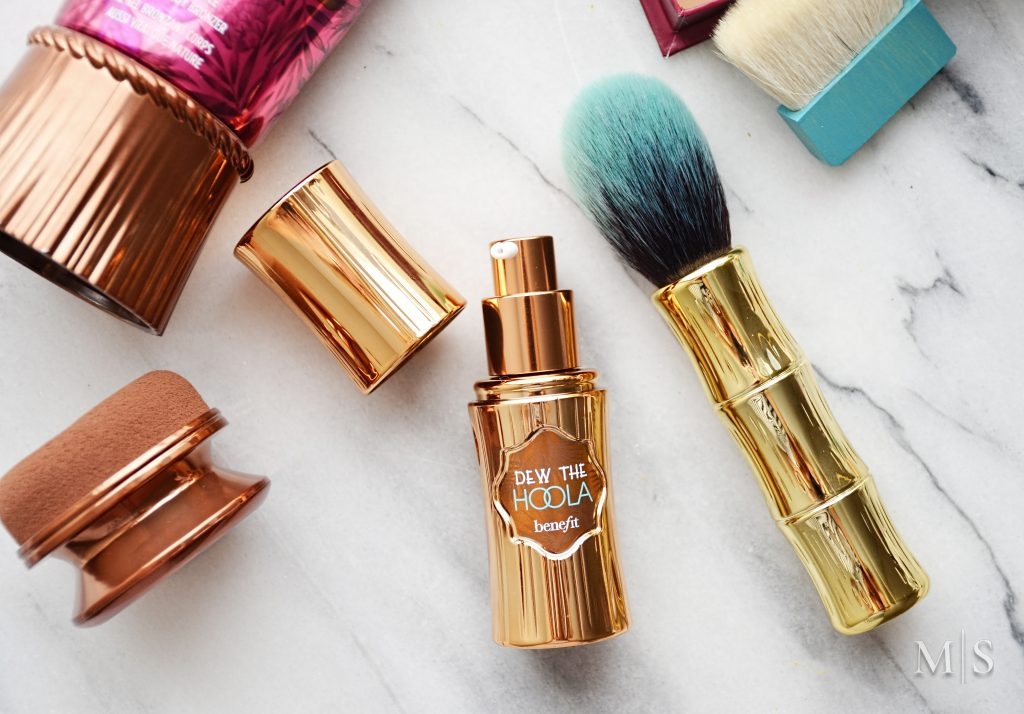 Since the shade is on the lighter side I think the Benefit Dew The Hoola Soft Matte Liquid Bronzer will work for light to light/medium skin tones, if you're deeper in skin tone the color will not show up on your skin.
Another great addition to the Hoola Line is the Hoola Bronzing & Contouring Brush. Just how gorgeous is this brush? I love the mix of gold and bamboo and teal. The brush is super soft and feels very well made plus I love that it's a multitasker so you can use it for both contouring and bronzing.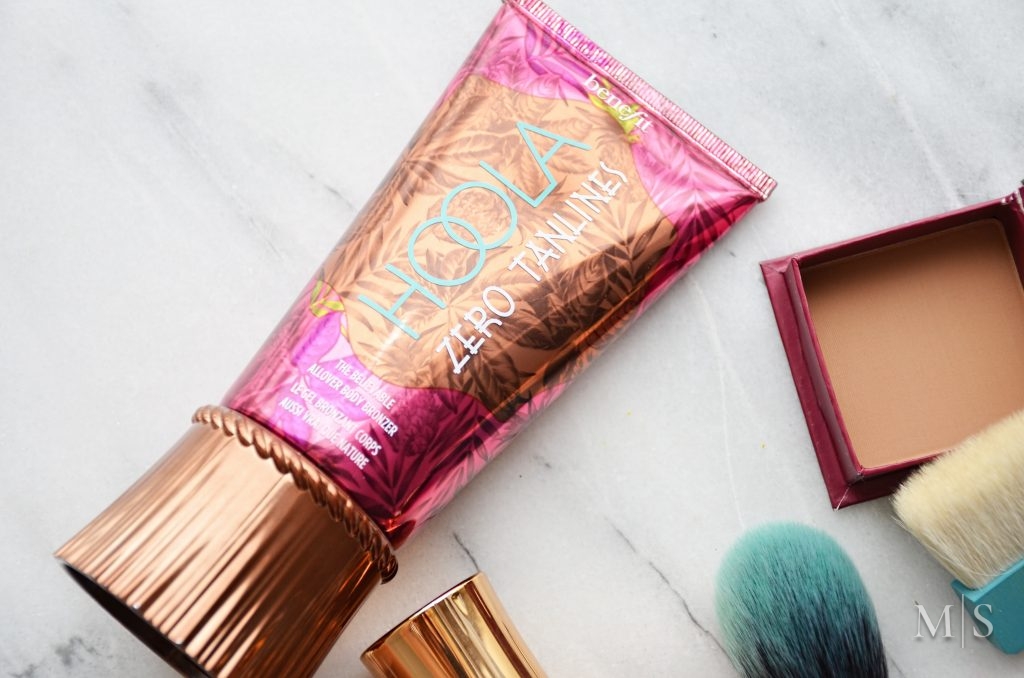 And the last product from the Hoola Line, the Benefit Hoola Zero Tanlines Allover Body Bronzer, a gel bronzer with a custom sponge applicator and a matte finish. It claims to be transfer resistant and streak free with a 12h formula and the Hoola signature scent.
The consistency of the body bronzer is pretty lightweight and gel like. The sponge applicator really helps with buffing out the product on different parts of your body without leaving a mess.
The bronzer takes a little time to completely dry on the skin so I would recommend waiting at least five minutes before putting on clothes. I would say that the shade of the body bronzer is light to medium so if you already have a tan it would probably just blend in to your skin. If you're light to medium the bronzer gives a nice bronze flush of color without any shimmer and doesn't look orange or fake on the skin.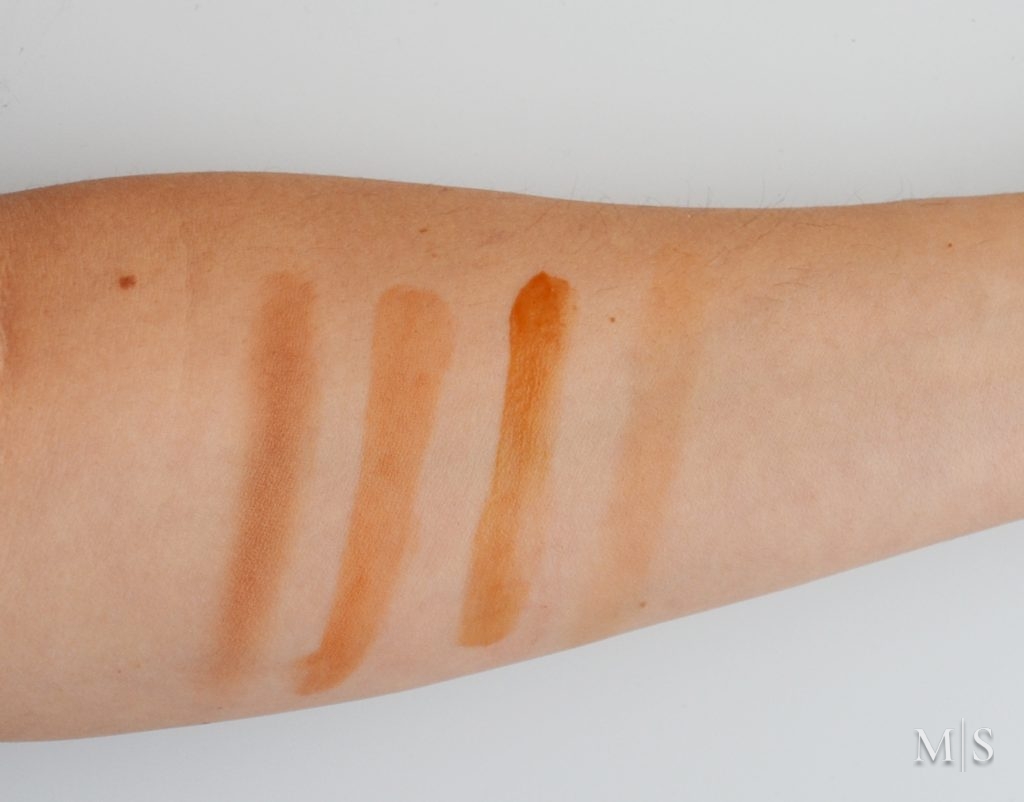 Swatches L to R: Benefit Hoola Matte Bronzer, Benefit Dew The Hoola Soft Matte Liquid Bronzer, Benefit Hoola Zero Tanlines Allover Body Bronzer heavy swatched and blended out
All in all I really like the Benefit Hoola Line. The powder bronzer is an all time favorite and I would use it all year round and the liquid version is a great addition for summer, especially since you can use it both as a liquid bronzer and also mix it with your foundation for an all over bronzed look.
Have you tried any of the Benefit Hoola products? Which one is your favorite?
*PR Sample