I love Becca highlighters! The company is most famous for their different types of highlighters but recently they released two eyeshadow palettes, one with nude shades and the other with warmer and rosy toned shades. Since I love their face powders so much I was curious to see if the eyeshadows would be of the same quality. I decided on the Ombre Rouge Eye Palette since it's neutral but still has some variety.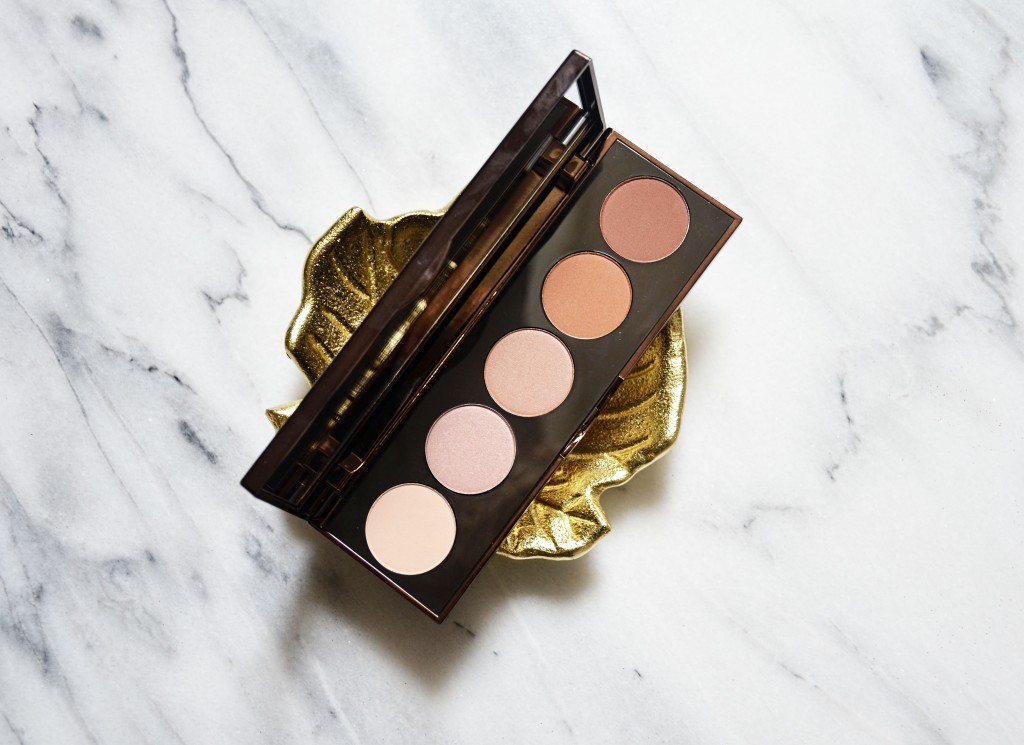 The Becca Ombre Rouge Eye Palette contains five matte shades that range from a nude beige shade that's perfect as a brow bone highlight to a darker warm brown shade. The description on Sephora's website says that the eyeshadows can be also used as brow powder to fill in brows and also wet as an eyeliner.
What I like about this palette is that it's compact, settled in a slim palette so it is perfect to take when you travel. Also I think that the shade selection is perfect for creating every day looks. Since the eyeshadows blend so well they're great for beginners and for people who prefer more neutral looks.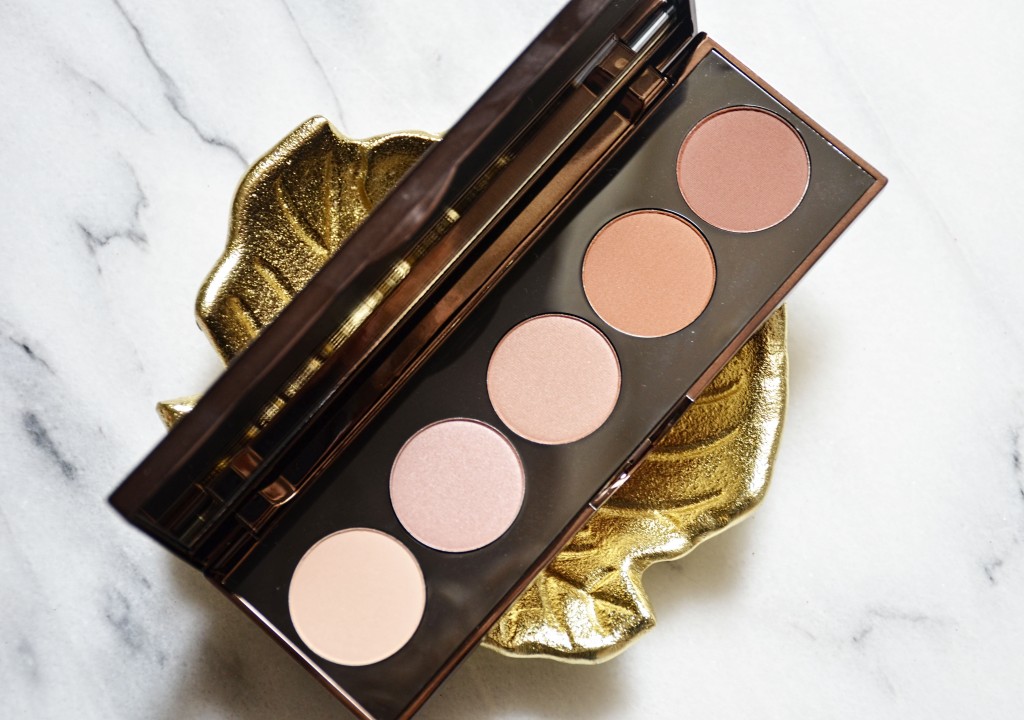 The eyeshadows feel silky smooth to the touch and are nicely pigmented. I think some of the shades are not completely matte, they do have some sheen but still look subtle on the eyes. The shade selection is also excellent for a neutral palette, you can basically combine every shade in the palette and they all go along very well.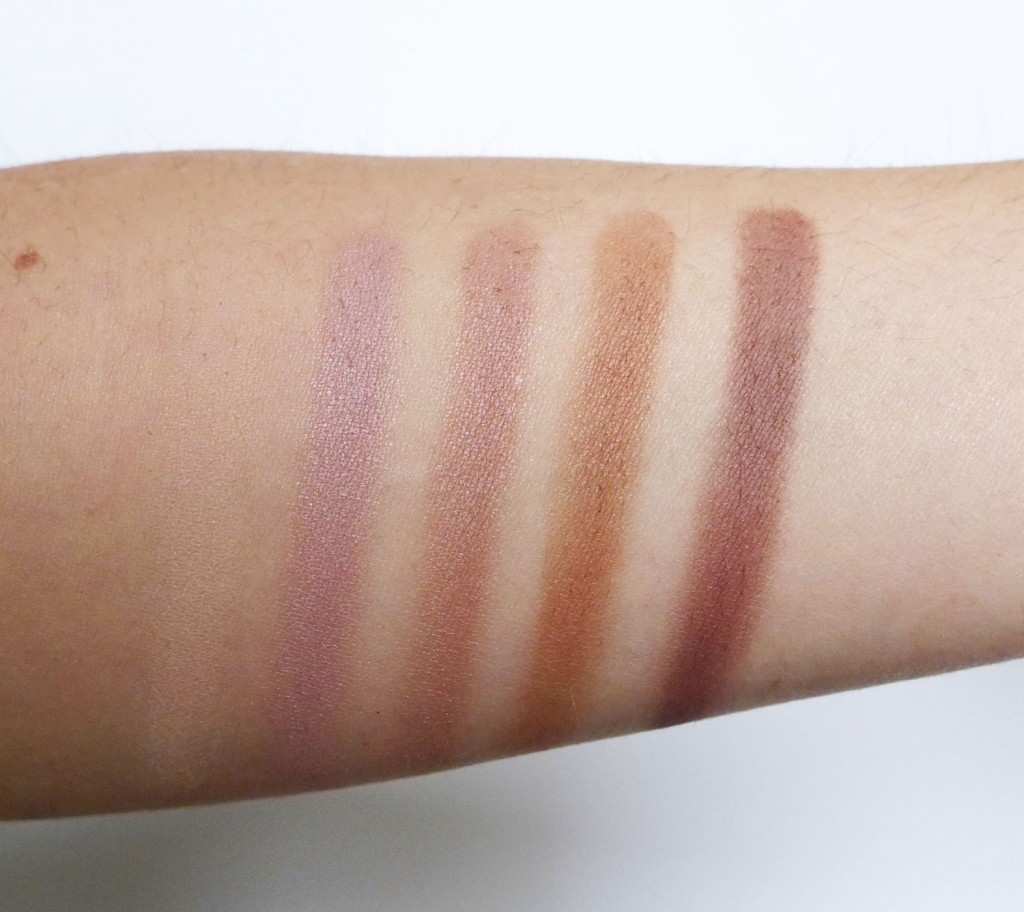 Swatches of the Becca Ombre Rouge Eye Palette
I would recommend this palette to makeup beginners and also people who wear a lot of neutral shades. The Becca Ombre Rouge Eye Palette is a palette that is not overwhelming and very easy to use plus is super compact so you can take it everywhere.
I'm happy to report that the Ombre Rouge Eye Palette has the same quality as their highlighters so I'm super happy that I took the chance and tried it.
Have you tried any of Becca's eyeshadow palettes?