September has been such a lovely month. I spent the first three weeks in Europe in my home country and then traveled to Rome which was amazing. Then we came back home and had to go to Miami Beach for a week so basically I was away for the whole month.
Being away made picking this month's favorites a breeze since I used a lot of the same products for the whole month.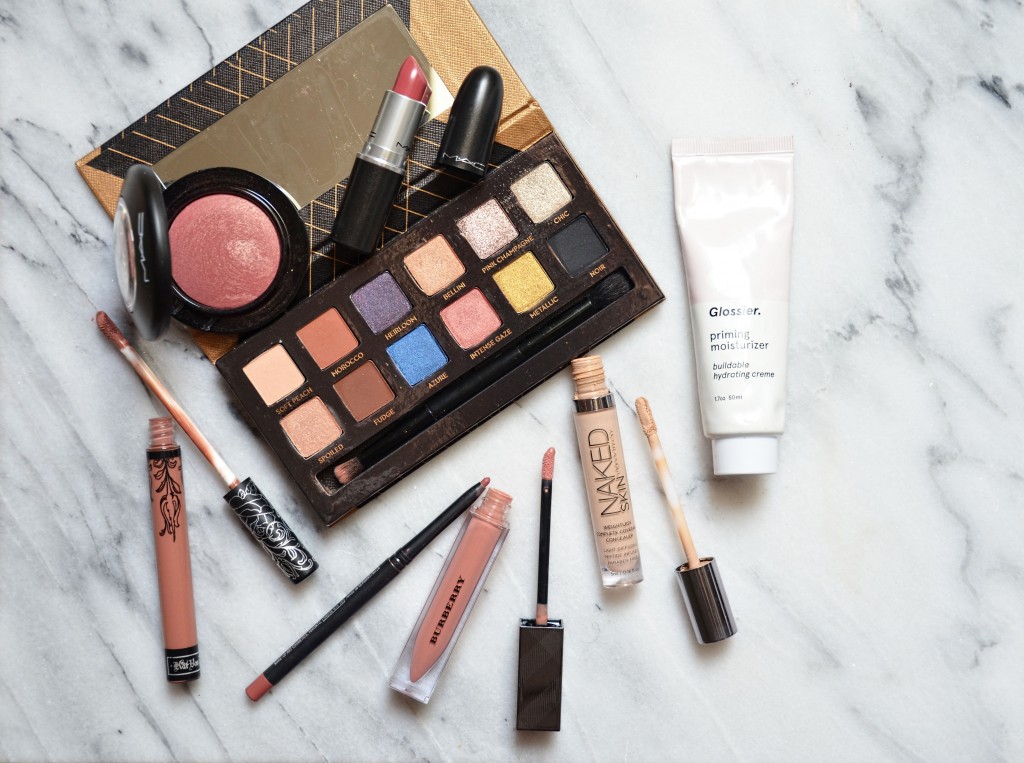 The Glossier Priming Moisturizer was my go to moisturizer+primer. It's just a wonderful all around moisturizer that would probably work for all skin types. It hydrates my skin but doesn't leave me with that greasy and sticky feeling. It sits well under foundation and I really like to use it in combination with the Glossier Skin Tint, they make the perfect pairing.
Urban Decay Naked Skin Weightless Complete Coverage Concealer – It has replaced my Nars Radiant Concealer when it comes to concealing my under eye area. I still use the Nars concealer on blemishes but for covering my dark circles I find that the UD Naked concealer is lighter and creamier. It doesn't crease on me and I like that it brightens and conceals my dark circles so I don't need to use a corrector.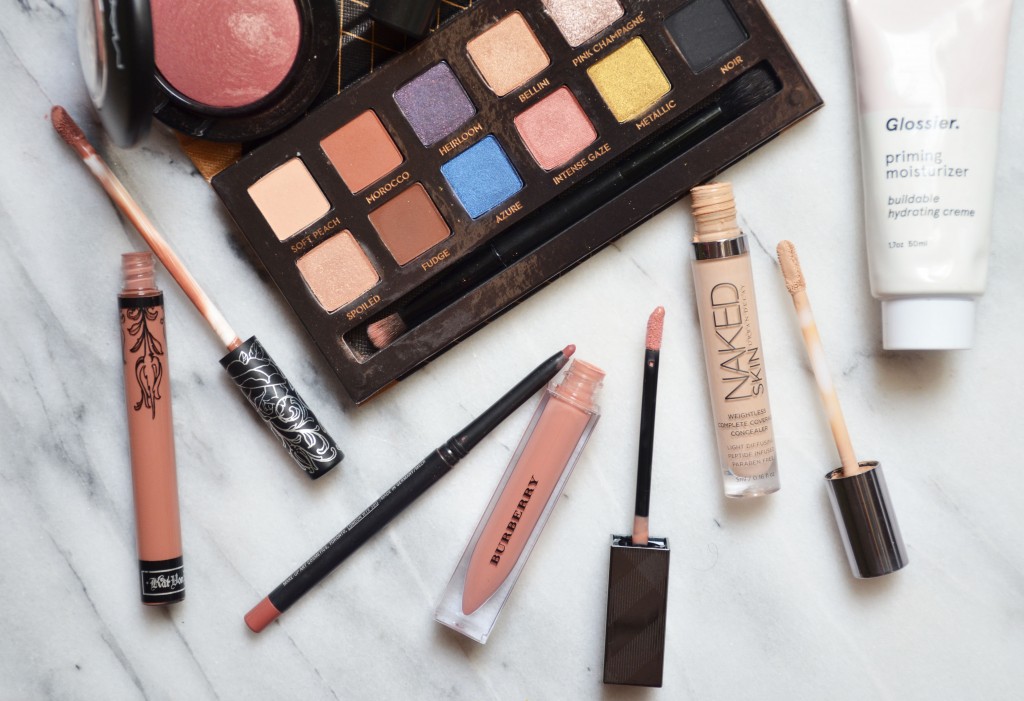 For blush since we're transitioning in fall I started using the Mac Love Thing blush a lot. It's part of the mineralize line so it's extremely pigmented. Described as dirty burgundy with gold pearl it gives a beautiful berry pop of color to the cheeks with a nice golden sheen. Definitely a must for fall!
I have four lip products in this months favorites:
Mac Mehr has been my go to every day shade. It's just a lovely darker dirty pink shade that goes really well with Mac Beurre lip liner. The lip liner makes it a touch darker which I love.
KVD Bow N Arrow is my perfect nude shade when it comes to liquid lipsticks. It goes on lighter when applied but when it dries out it darkens up and becomes a pretty darker nude. I like it because it doesn't have any pink tones in it, it's straight up beige and brown undertones.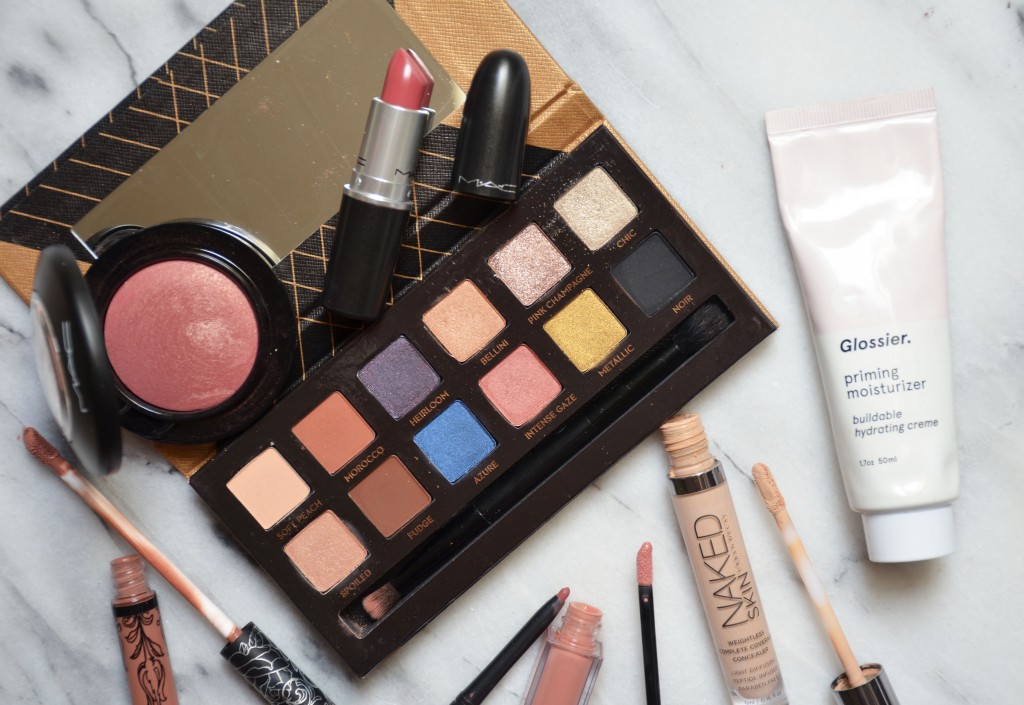 The Burberry Nude Beige lip gloss is just gorgeous. I use it on it's own when I don't wear a full face of makeup or over top of a nude lipstick when I want to add a touch of gloss. If you're looking for a comfortable lip gloss that's not sticky and is pigmented but not as pigmented as a lipstick your should check out the Burberry Kisses Lip Glosses.
And last but not least when it came for eyeshadows I only took the Anastasia Beverly Hills Shadow Couture World Traveler palette with me and it was a huge hit. I easily did every day neutral looks with it but when I had to get ready for a night with my friends I had so many choices of pops of color and creating a smoky eye.
How was your month? Did you do anything fun? Let me know what products you liked and anything I need to try.