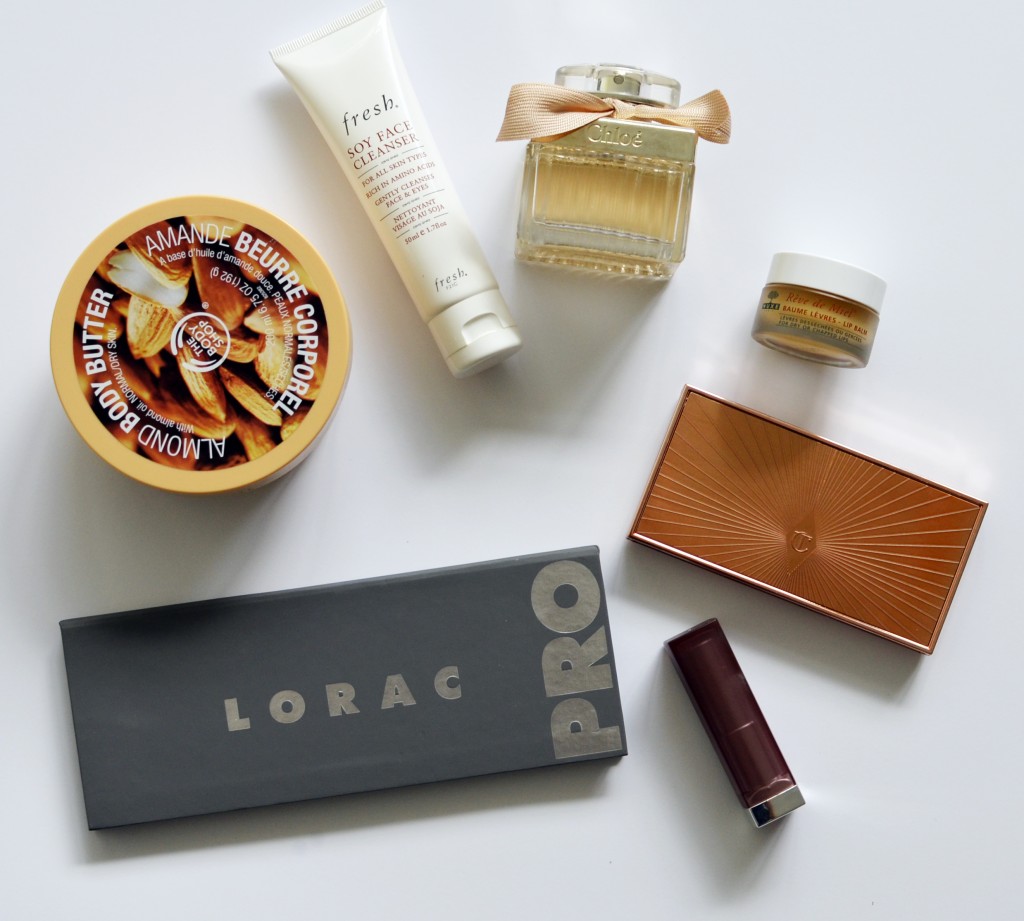 September was a month of new discoveries for me cause I did a lot of shopping. This is the month when a lot of the makeup/beauty companies come out with their holiday sets. I seriously was a little bit overwhelmed and didn't know what to get, everything looks so good.
Charlotte Tilbury launched her makeup line in September so of course I had to get something from her line after hearing good things from UK bloggers. The Filmstar Bronze & Glow became my favorite purchase of the month. This bronzer & highlighting duo is perfection. I've used this almost every day since I got it, I just can't get enough cause it looks so natural on me and gives me a nice glow. I did an in depth review for this that you can find here.
I've been in love with my Lorac Pro palette for a while now so when I saw that they're coming out with a second one I had to get it, knowing that the quality of Lorac pallets is excellent. This palette is no exception, it's very pigmented and I love the color selection. I also did a post for this palette so if you want to see swatches you can find them here.
Maybelline launched a matte line of lipsticks in September. I love matte finish lipsticks so I grabbed three and Daringly Nude ended up as my go to lipstick in September. It's the perfect every day nude and the lasting power is great so you don't have to do a lot of touch ups. You can see which colors I picked up here.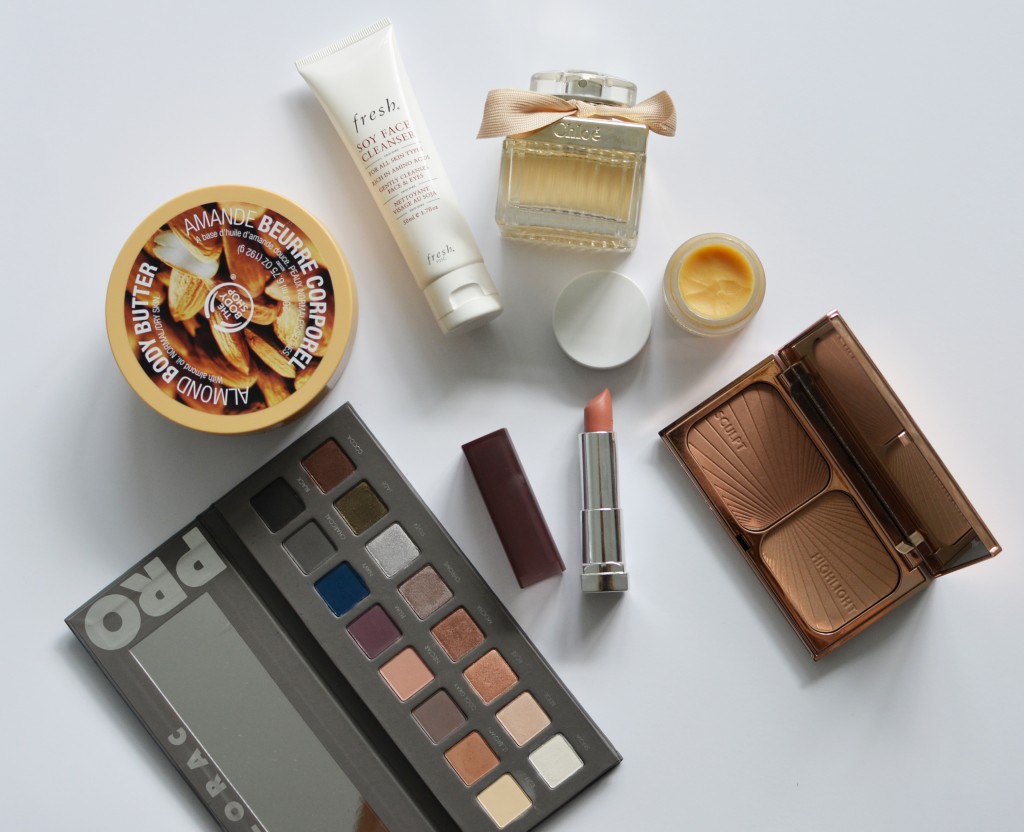 The Nuxe Rev De Miel is a much loved lip balm by the beauty community. I ordered it just to see what the fuss was about and oh my, this is the bomb dot com. I use it at night right before I go to bed, I apply a thin layer and when I wake up I have well hydrated lips. I highly recommend this lip balm if you have problems with dry lips.
I love The Body Shop body butters, they're my go to body moisturizers, I think I've tried every smell that they have. The Almond Butter has a nutty scent but it's not too overpowering that it will interfere with your fragrance. It's very moisturizing and sinks very well on to the skin, plus my husband always compliments me on the scent :).
I discovered the Fresh Soy Cleanser in a kit that I bought from Sephora and fell in love. It's a gentle cleanser that doesn't strip the skin and removes makeup really well. It's not a foam cleanser, it has more of a creamy texture but I like it cause it's very gentle and plus it smells very fresh like cucumbers.
My perfume for the month of September has to be Chloe. I go back and forth with my perfumes but somehow I ended up using this perfume the most this month. I like it cause it has a fresh scent and it lasts all day so I don't have to worry about reapplying. It's still hot in Miami so I can't really use stronger perfumes so this is the perfect scent for this time of the year.
What were your September favorites?