I can't believe 2015 is almost over! It was like yesterday that we celebrated NYE and now it's almost time for a new year. November was a pretty good month, that's the month that Sephora has their VIB Sale so it's like a holiday for us beauty lovers. We also have Black Friday and Cyber Monday which were also really good this year.
Since I had a lot of opportunities to try new products it was hard for me to pick this month's favorites. With the Sephora sale I tried a lot of good products and also with all the holiday collections there are just too many options with good products out there.
Hourglass Ambient Lighting Edit Palette – I can't stop using this palette! Ever since I got it I've been using it almost every day. You basically get everything that you need in face powders so it's pretty convenient that I don't need to use additional products.
Ciate London X Olivia Palermo Smokey Suedes Eye Palette – If you're looking for your perfect fall palette look no further, this palette has the most gorgeous warm shades that are perfect for fall. You can check out swatches here.
Kiko Cosmetics Rebel Romantic Perfecting Bronzer in 01 – Since I'm paler this shade is perfect for my skin tone. It gives me some warmth to my face but nothing over the top and it looks very natural on the skin.
Marc Jacobs Enamored Hi-Shine Gloss Lip Lacquer Lipgloss in Sugar Sugar– Just your perfect pinky nude lipgloss with a golden sheen. It's good to wear on it's own but I also love to wear it with a nude lipstick.
L'oreal J'Lo's Nude – This line of nude lipsticks is amazing! J'lo's Nude is her signature nude shade, that light pinky nude that suits medium skin tones. It's creamy but also lasts a pretty long time on the lips.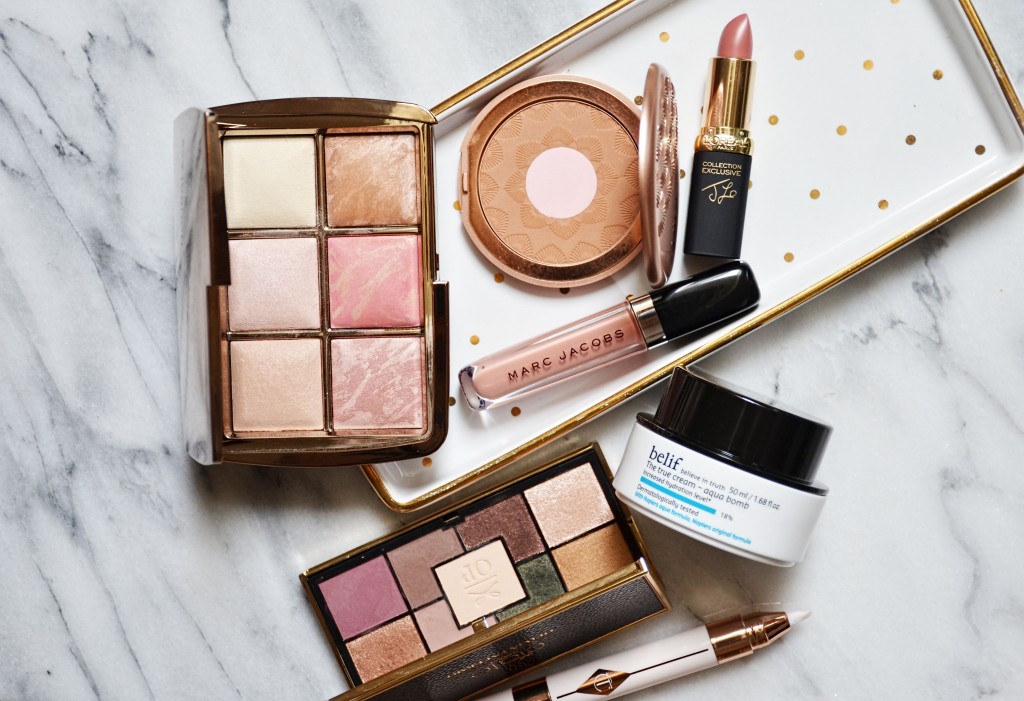 Charlotte Tilbury Mini Miracle Eye Wand * – My go to concealer for the past month. It just helps with brightening and makes me look well rested even when I haven't had my 8h of sleep.
belif True Cream Aqua Bomb * – I've been reaching for the Aqua Bomb a lot this past month. It's a moisturizer that's light on the skin but still gives enough hydration. I mainly use it in the morning and use a heavier moisturizer at night.
Now tell me, what have you been loving for this past month? I'm so excited for December, it's one of my favorite months of the year because of the holidays and the happy spirit that everyone has.