Whew! January went so fast I didn't realize that we're in February already. I decided to keep it short this month because otherwise I would be here talking about products for hours. I just picked my most loved products for this past month and the ones I used the most.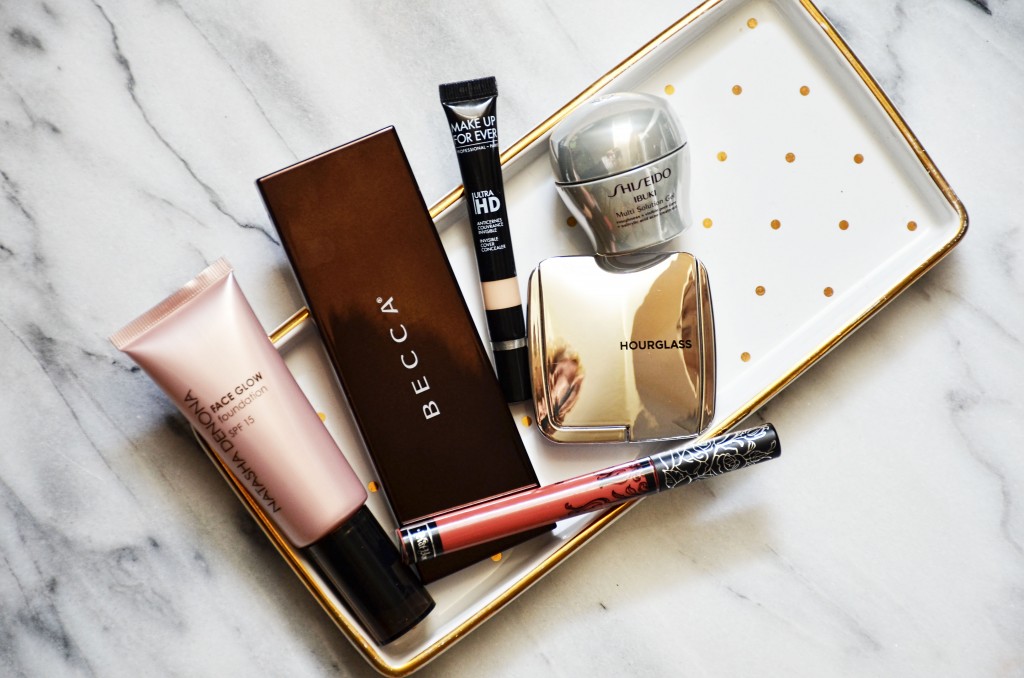 Some of them I discovered in January and some are just all time favorites:
Base: A new discovery for January, the much talked about makeup line of Natasha Denona that is now available on Beautylish. Her Face Glow foundation is wonderful! It has a light to medium coverage and a glowy finish without feeling greasy on the skin. Not sure how she did it but this foundation is suited for all skin tones. If you have dry skin it's hydrating enough and doesn't accentuate dry patches and if you have oily skin with a touch of powder it will last you all day.
Another base product that has replaced my other concealers is the new Make Up For Ever Ultra HD Concealer. This concealer is creamy, hydrating and covers well and most importantly as soon as you set it with a powder doesn't budge. I mostly use the shade Y23* which is meant for light to medium skin tones and for concealing but they also offer correcting shades if you have a lot of darkness to cover.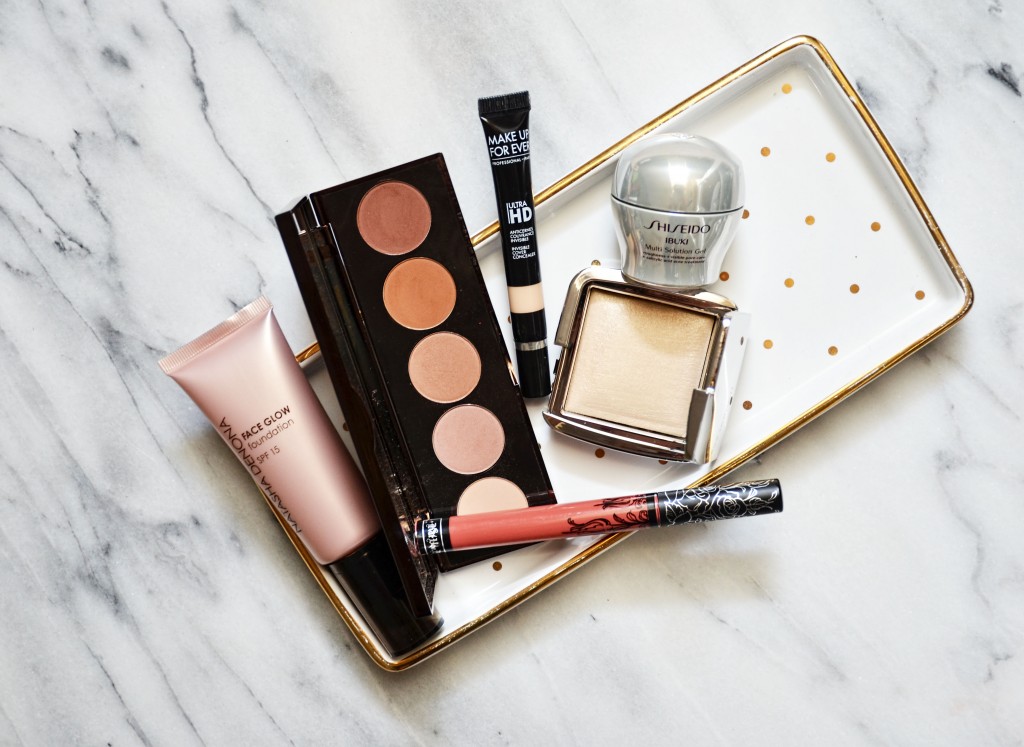 Eyes: One eyeshadow palette that has been my go to for this past month is the Becca Ombre Rouge Eye Palette. I use this as a one swipe eyeshadow look or to create a nice warm neutral eye that's perfect for every day. It's nice and compact and perfect for travel.
Cheeks: It's all about the highlighter! Hourglass launched the Ambient Strobing Light Powders and they're all gorgeous. From the four available shades I have to say that my most used one is the shade in Brilliant Strobe Light*, a beautiful pale gold highlighter. The powders are subtle enough so you can wear them through the day but they can also be applied wet if you want a more intense highlight.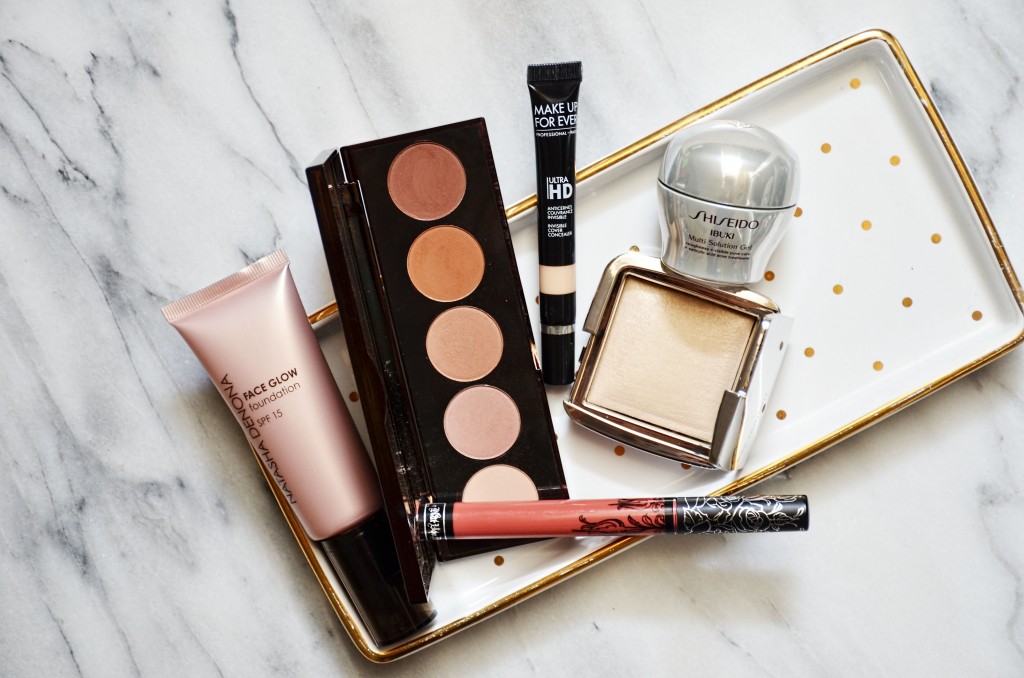 Lips: A long lasting lip product is always a good idea if you don't like to touch up your lipstick through the day. The Kat Von D Everlasting Liquid lipstick in Double Dare is described as cocoa blush but on me it looks like a pretty warm terra-cotta shade. These will last you over drinks and food and they don't crack or fade in a weir way which I really like.
Skin: I've been getting a blemish or two lately and the Shiseido Ibuki Multi Solution Gel* has helped a lot. It has 0.5% Salicylic Acid which is a blemish treatment and just makes your blemishes disappear overnight. You can use it as a spot treatment or all over the face, under or over your moisturizer. Since it does dry out skin I use it only as a spot treatment and it has worked wonders. It reduces the blemish but doesn't leave you with a nasty dried out spot that you can't cover with concealer. I highly recommend it if you're having problems with blemishes.
Monthly favorites are my favorite blog posts to wright and read so please leave your links or products that you loved this past month in the comments below.