Who is guilty of checking the "NEW" section on Sephora's website? Me! I love checking the newly arrived products section! I usually find new releases that I like to try and purchase for review purposes of course (or I like to say that so I don't admit that I am addicted to makeup and skincare).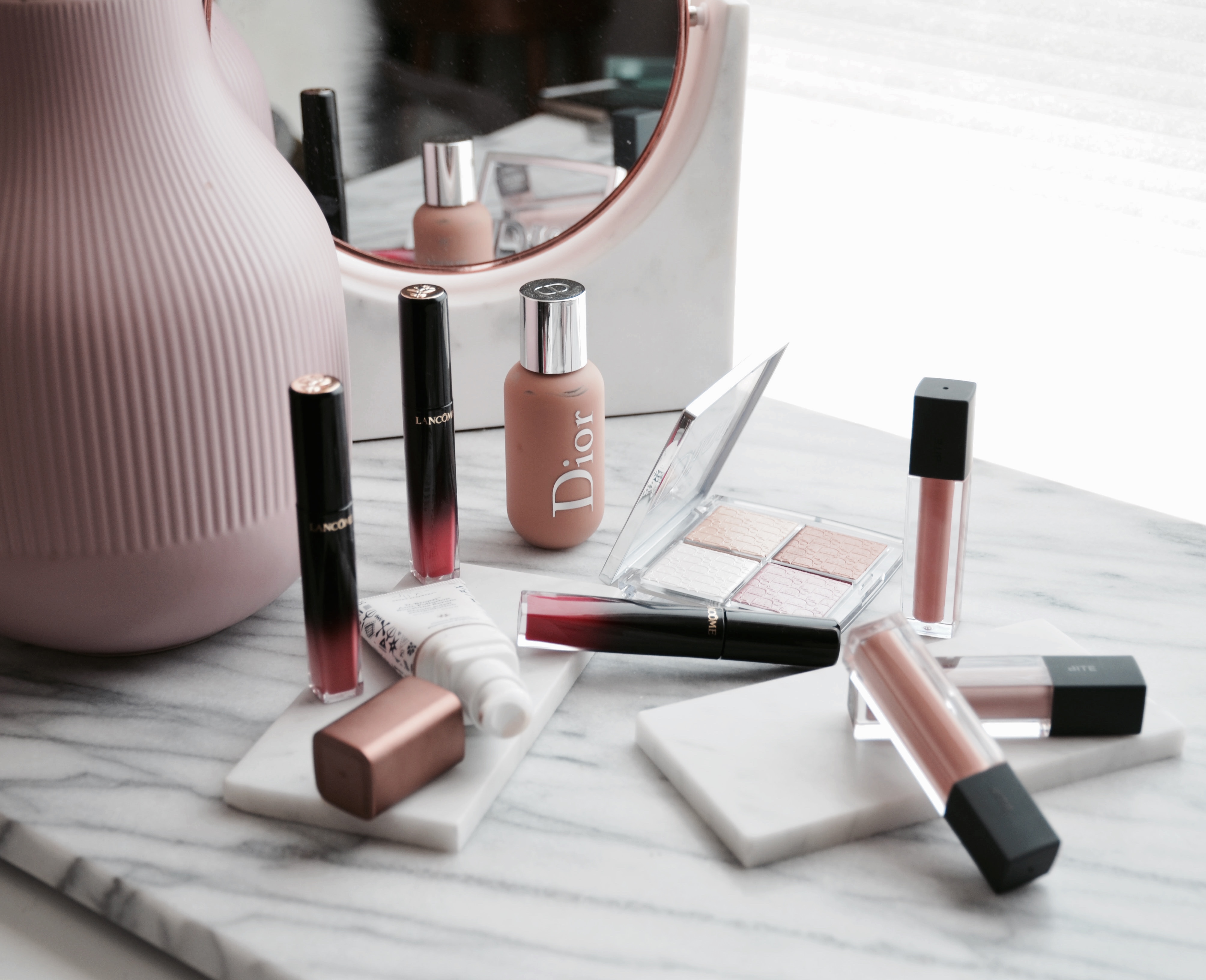 I recently picked up some makeup products that sparked my interest so I wanted to share with you what I think is worth getting.
First up, one of the biggest makeup launches that Dior has done, their Backstage Collection. It is a line that is exclusive to Sephora and features a new foundation, highlighter palette, two eyeshadow palettes and a lip palette. My favorite product to test when it comes to makeup is foundation so I decided to get the Dior Backstage Face & Body Foundation ( I was also curious how similar it is with the Mac version since they used the same name).
I also picked up the Backstage Glow Face Palette because apparently I don't have enough highlighters (can't resist the glow).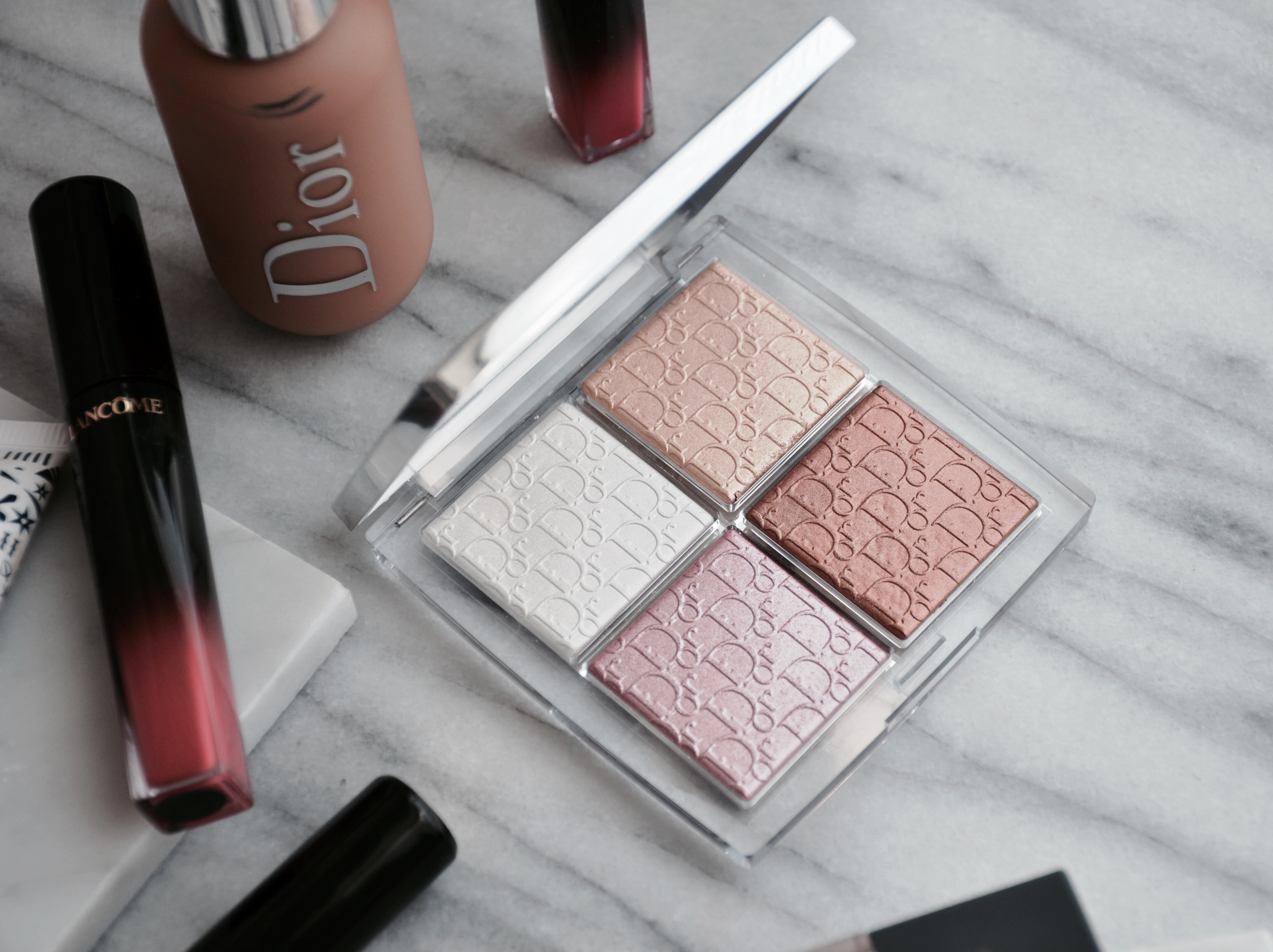 The Dior Backstage Face & Body Foundation is described as a natural matte foundation with medium buildable coverage. The line has 40 available shades and made to suit every skin tone. The foundation is sweat resistant and waterproof which makes it perfect for the summer. As the name implies, you can use the foundation both on your face and your body.
For a matte foundation, I really like the Dior Backstage Face & Body Foundation. I find the texture quite similar to the Mac Face & Body Foundation but with a matte finish (if you're not familiar with the Mac version, it is quite dewy which I also love).
The suggested application method with the Dior Face & Body is to use your fingers. I tried both, fingers, brush and sponge and fingers worked best for me. I got the most natural finish without any settling when using just my fingers. With one layer, you can get light coverage but the foundation is buildable. It looks like skin but also has a natural matte finish so it is great for people with oily and combo skin. On my normal skin, it still works really well since I don't have any dryness, but I don't use a powder to set it.
Also you get a good amount of product, the foundation comes with 1.6 fl oz (a regular foundation comes with 1 fl oz) and a travel friendly packaging.
As for the Dior Backstage Glow Face Palette, I don't think it's a must, especially if you already have a lot of highlighters. I can see how the palette will be great for makeup artists but for the regular person, you'll end up with shades that you will not use. For me, the pink shade doesn't show up on my medium skin tone so I can only use it as a blush topper. I tried to use the bronze shade as a bronzer topper to add more glow but it made my bronzer look muddy.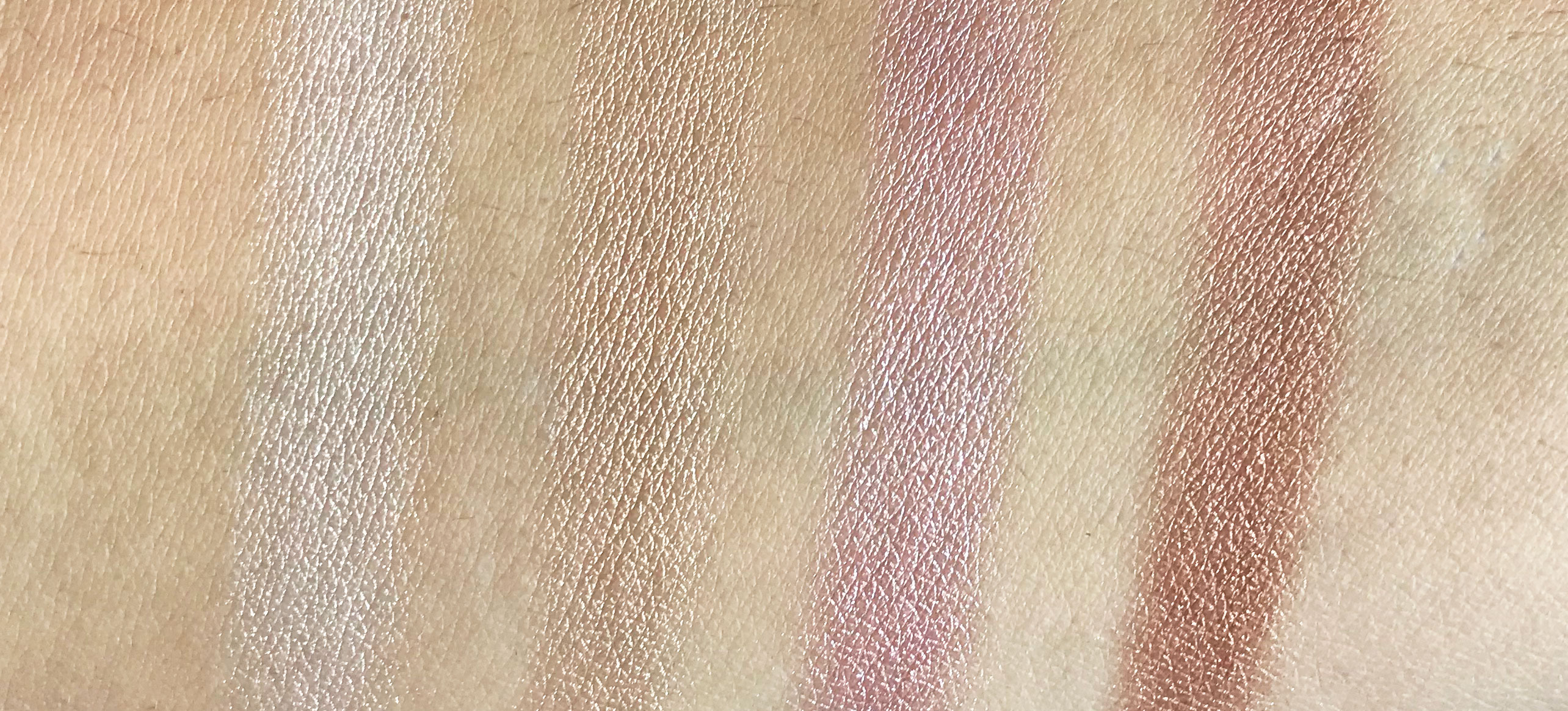 Swatches of the Dior Backstage Glow Face Palette
The first two shades work great for my skin tone but I still prefer the Dior Nude Air Luminizer Powders (they give an almost wet look on the skin). It is a good palette, but again, not a must in my opinion.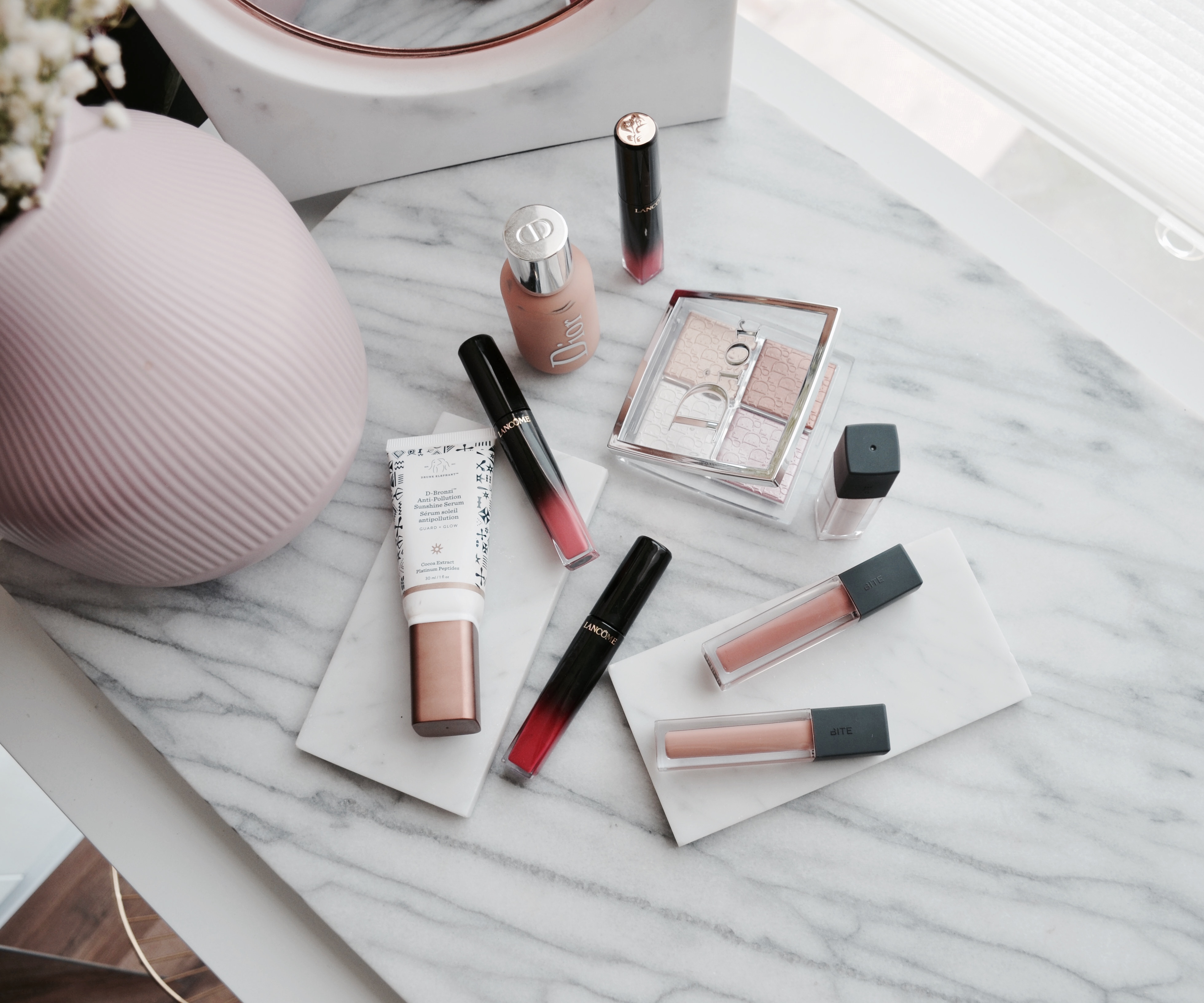 Another base product that I picked up, is the Drunk Elephant D-Bronzi Anti-Pollution Sunshine Serum. It is a serum that provides a barrier for your skin while also adding a beautiful bronze glow. You can use it mixed with your serum, moisturizer, sunscreen or oil or you can also use it as a liquid bronzer. It is quite pigmented so a little goes a long way when it comes to the D-bronzi.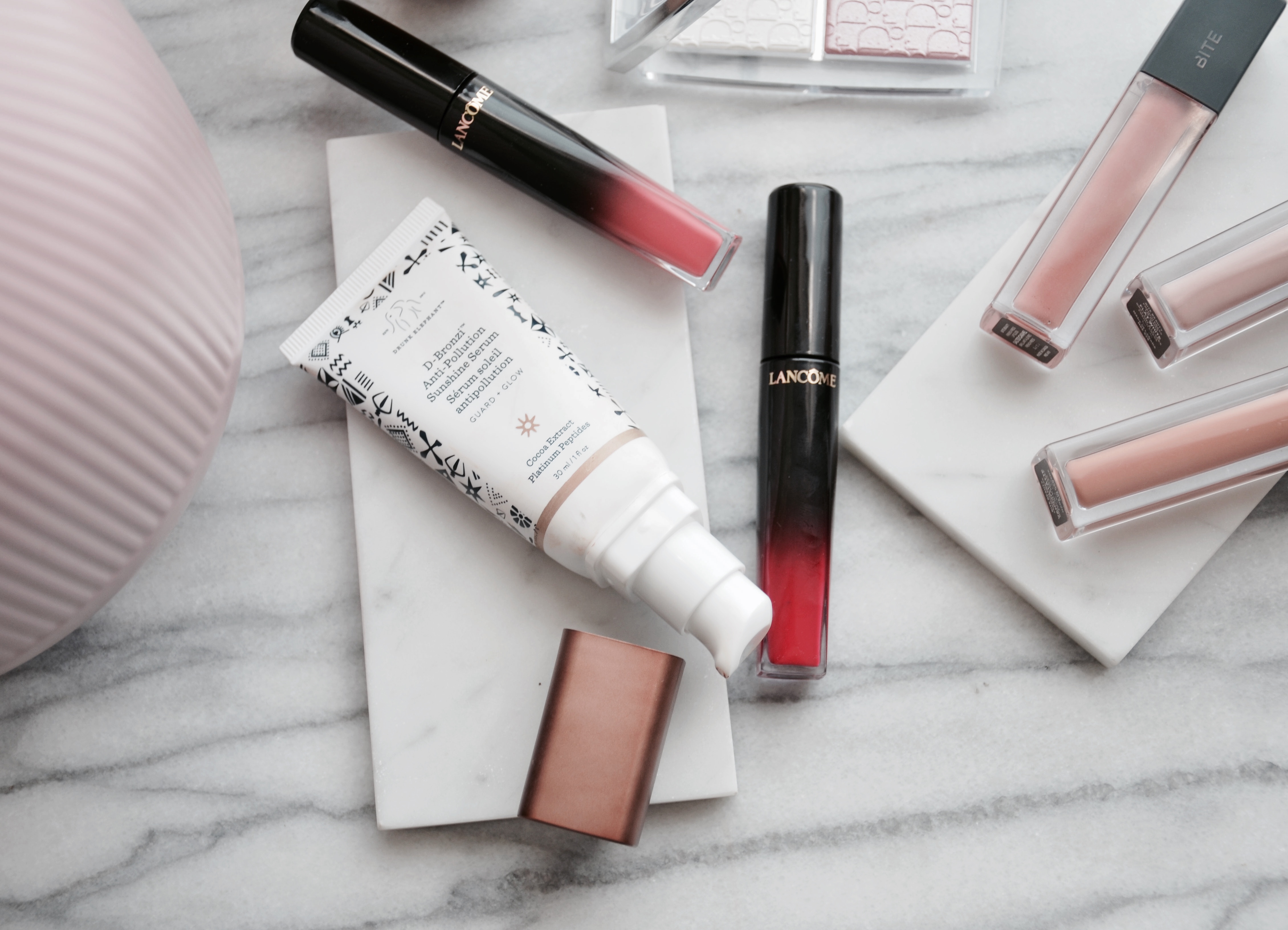 I like to use the Drunk Elephant D-Bronzi Anti-Pollution Sunshine Serum with my moisturizer. I add a pump and mix in for an all over bronzed glow. Since my face is always paler than my body (I use a lot of exfoliating products), this helps with matching my face to my body.
I also use it as a liquid bronzer for a quick makeup look. Just apply with fingers, blend and you're good to go.
Swatches of the Drunk Elephant D-Bronzi Anti-Pollution Sunshine Serum (heavy swatch and blended out)
Bite Beauty makes some of my favorite lipstick formulas so of course when they launched new glosses, I had to get a shade or three. They recently released the LE French Press Lip Glosses which are coffee inspired shades. I picked up the shades in Flat White (creamy pale pink), Vanilla Latte (golden beige) and Salted Caramel (burnt orange).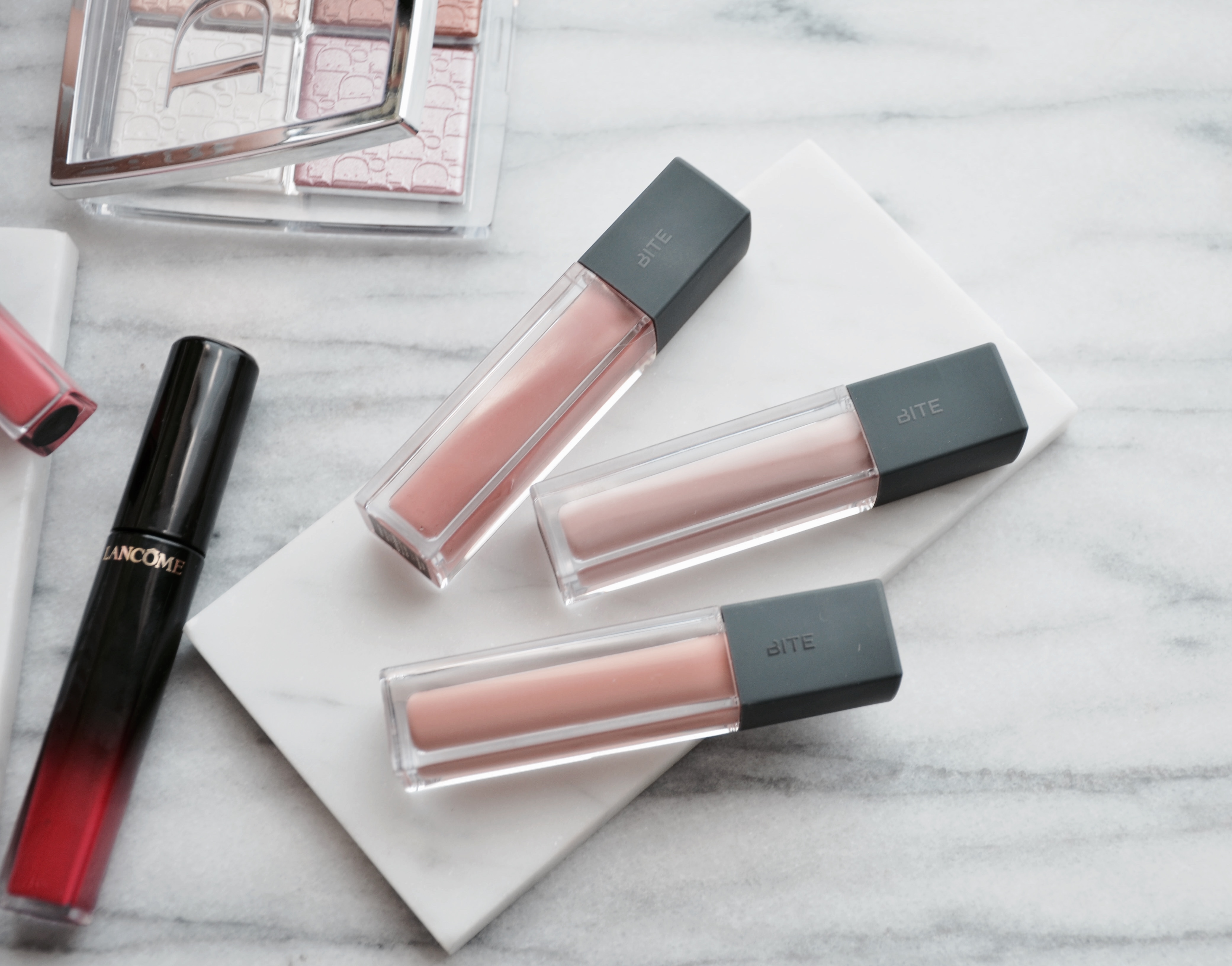 The Bite Beauty French Press Lip Glosses have a creamy formula which is semi sheer and very comfortable to wear. They have a coffee scent which smells amazing to me. They are non sticky and hydrating and add a hint of color. I really like the formula and the shade selection is right up my alley (love a good nude gloss).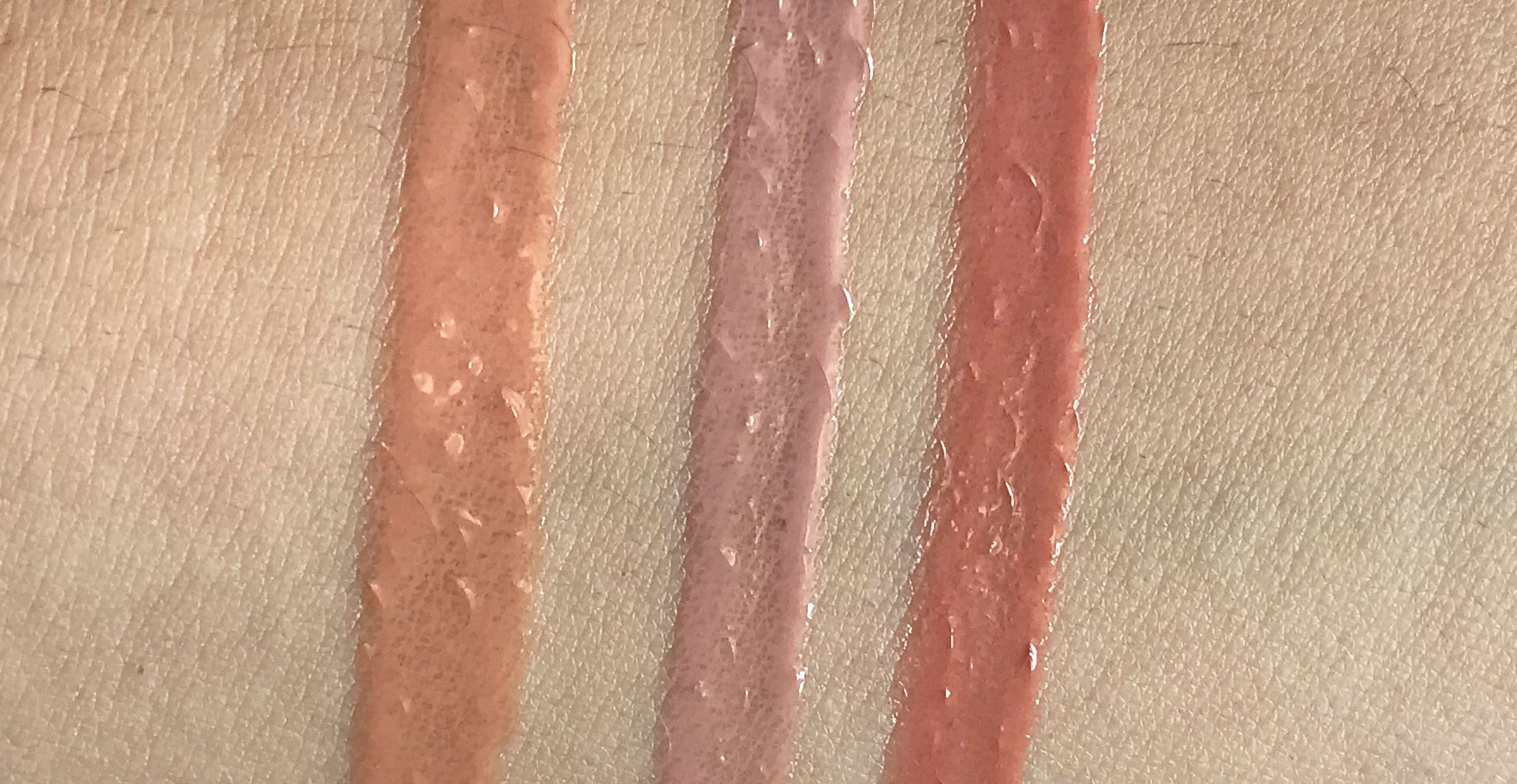 Swatches L to R: Vanilla Latte, Flat White, Salted Caramel

Vanilla Latte

Flat White

Salted Caramel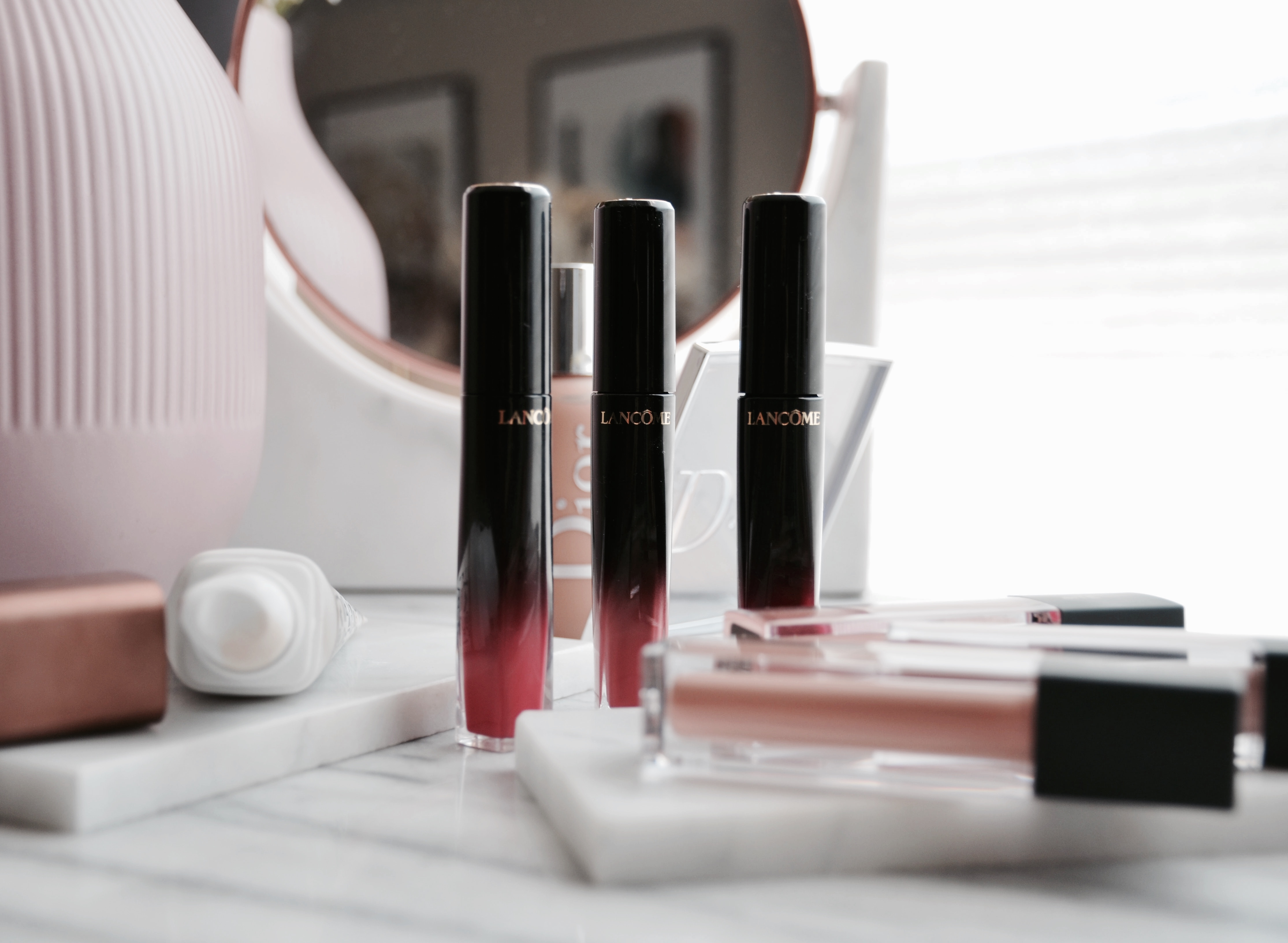 I think the Lancome L'Absolu Lacquers are one of my favorite lip product release for this summer. The formula that they have is so unique and like nothing else that I have in my collection.
They are lip lacquers that have the shine of a gloss, the pigment of a lipstick and a lasting power of a stain. And on top of that, they are not sticky and so comfortable to wear. I picked up three shades and will definitely get more.
I went with brighter shades for summer and got the shades in 216 Rose Story, 315 Energy Shot and 168 Rose Rouge.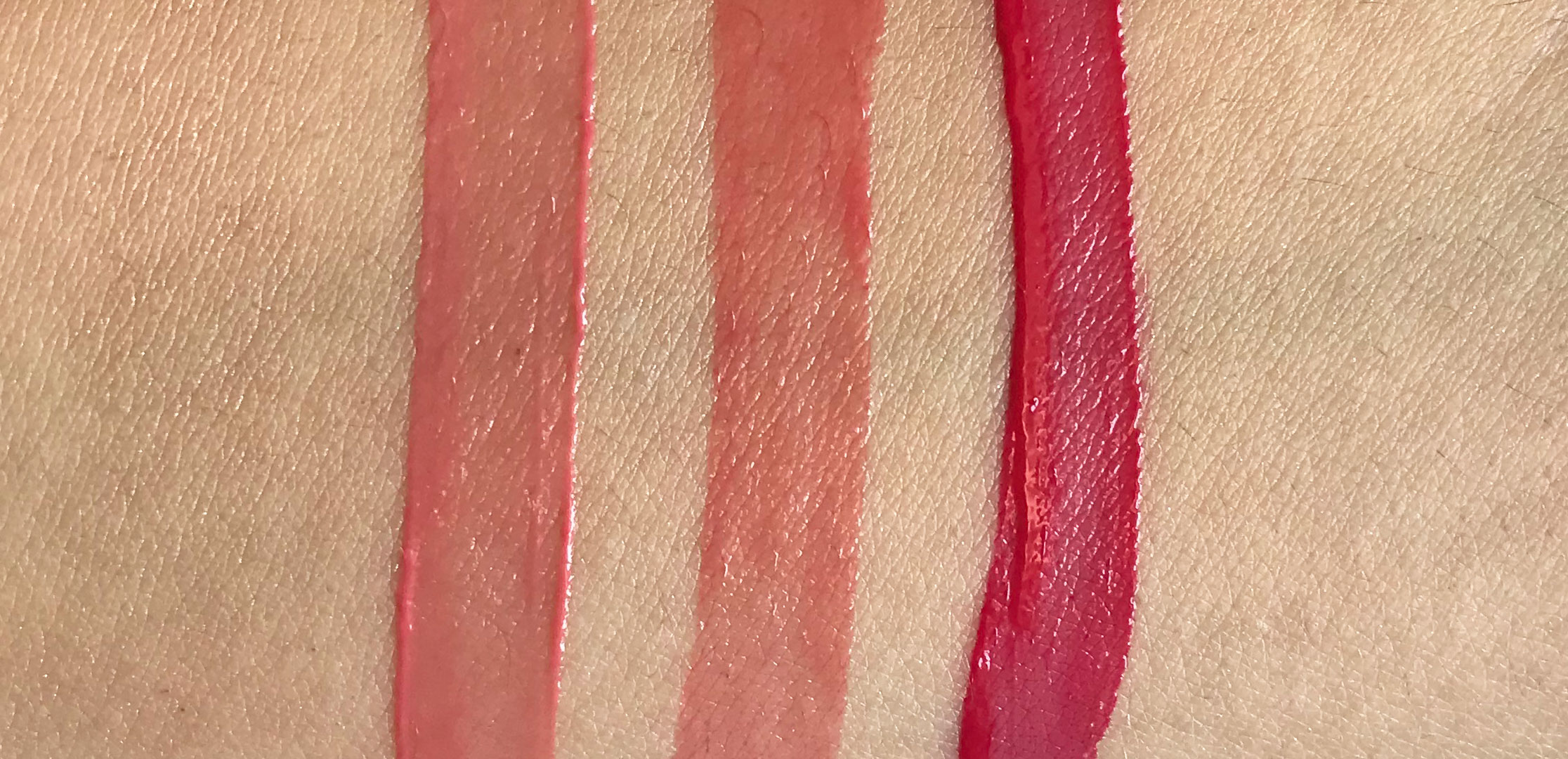 Swatches L to R: 216, 315, 168

216 Rose Story

315 Energy Shot

168 Rose Rouge
What I like about the Lancome L'Absolu Lacquers is that they are buildable. You can get a sheer to light coverage with one swipe or add another layer for full on pigment. The formula also stains the lips and wears well through the day with no bleeding. I think this is one of the few formulas with bright lipsticks in a glossy finish that don't bleed on me. Highly recommend if you like glossy lips but also like a lip product that has the lasting power of a liquid lipstick.
What was your last purchase from Sephora? Do you have the habit of checking the "NEW" section on the daily?
SaveSave
SaveSave
SaveSave
SaveSave
SaveSave
SaveSave