I've tried a couple of Natasha Denona products in the past but it was never her eyeshadows (which she is most famous for). Well I decided to take advantage of the Sephora VIB Sale and I got some of her new Holiday releases to try. I got the new Gold Eyeshadow Palette, the Mini Star Eyeshadow Palette (a Sephora exclusive) and one of the Chroma Cristal Top Coats in Full Metal Bronze.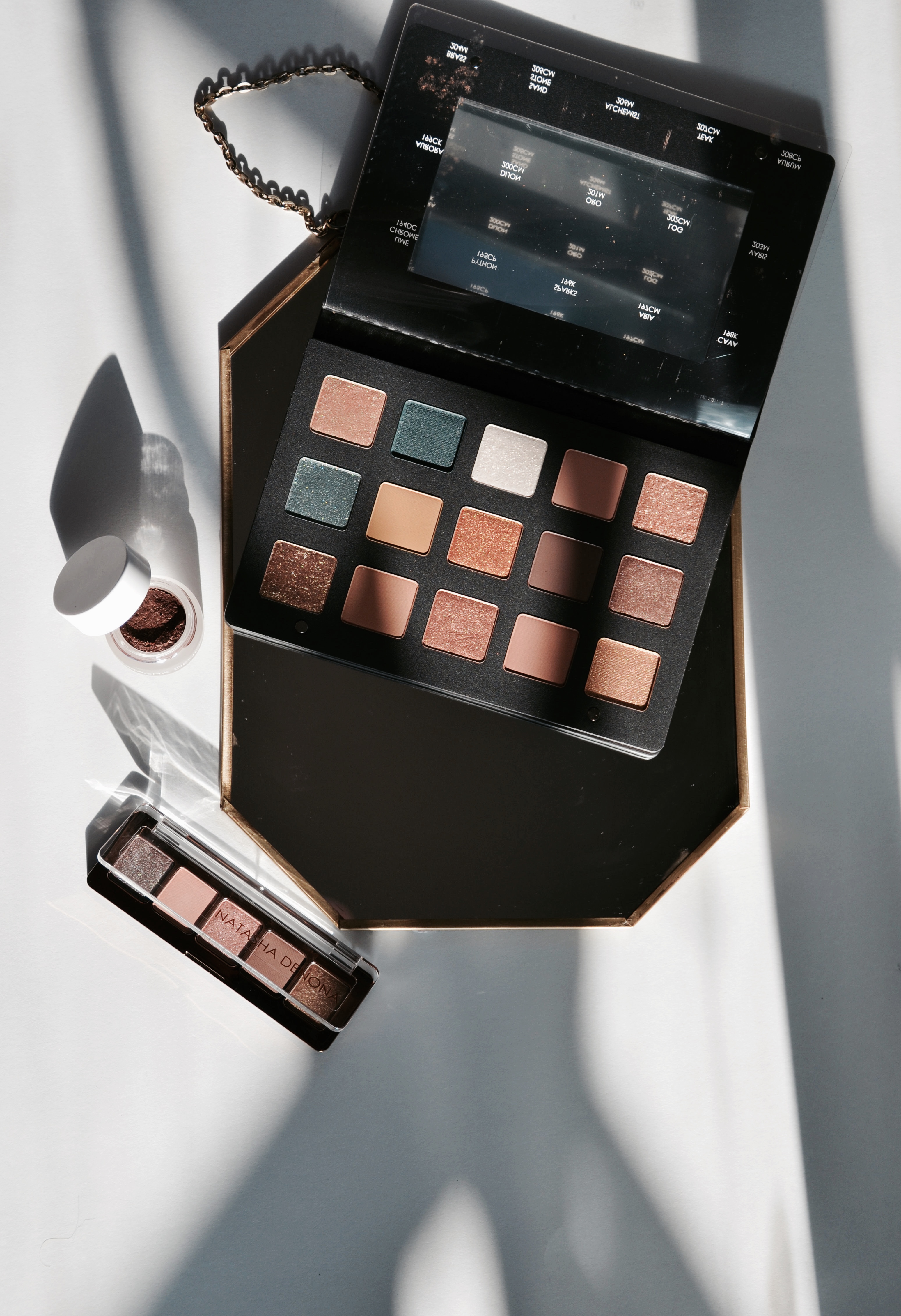 First up, the Natasha Denona Gold Eyeshadow Palette. Wow, where do I start with this one. I decided to get it because it has all the neutral shades that I will ever need. I love using golds and bronze shades every day so I though this would be the perfect palette to test.
The Gold Eyeshadow Palette has 15 brand new shades in matte, metallic, sparkling and duo-chrome finish. The palette features different shades of gold but also in different textures.
The shades that come in the palette are:
Lime Chrome (yellow green metallic)
Python (light medium green creamy powder)
Sparks (pearl glitter)
Aria (vintage coral matte)
Cava (sheer champagne glitter)
Aurora (blue emerald glitter)
Dijon (mustard matte)
Oro (gold metallic)
Log (deep brown matte)
Varis (bronze metallic)
Brass (bronze-gold-green duo chrome)
Sandstone (light terracotta matte)
Alchemist (rose gold metallic)
Teak (vintage terracotta matte)
Aurum (dusty gold metallic)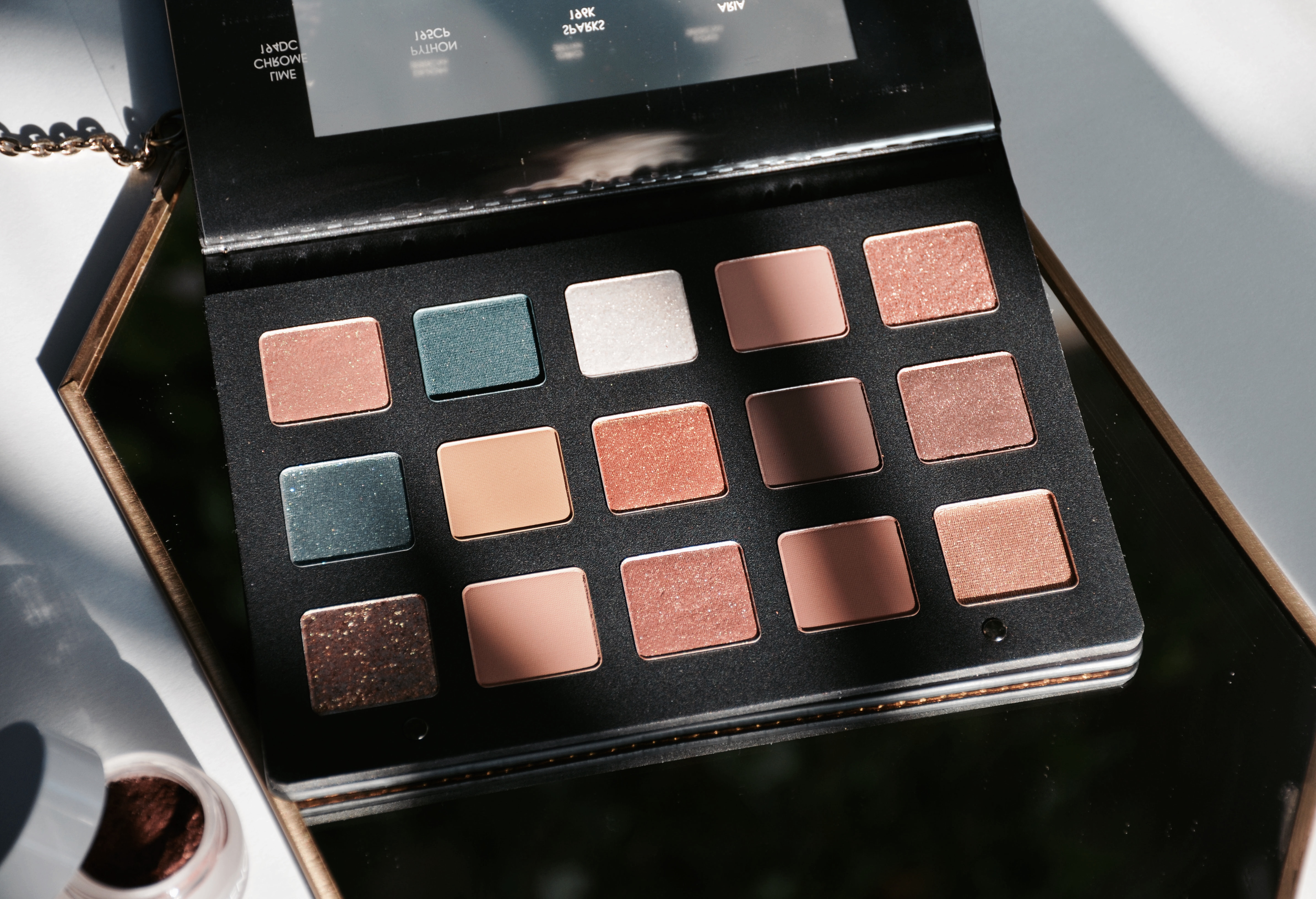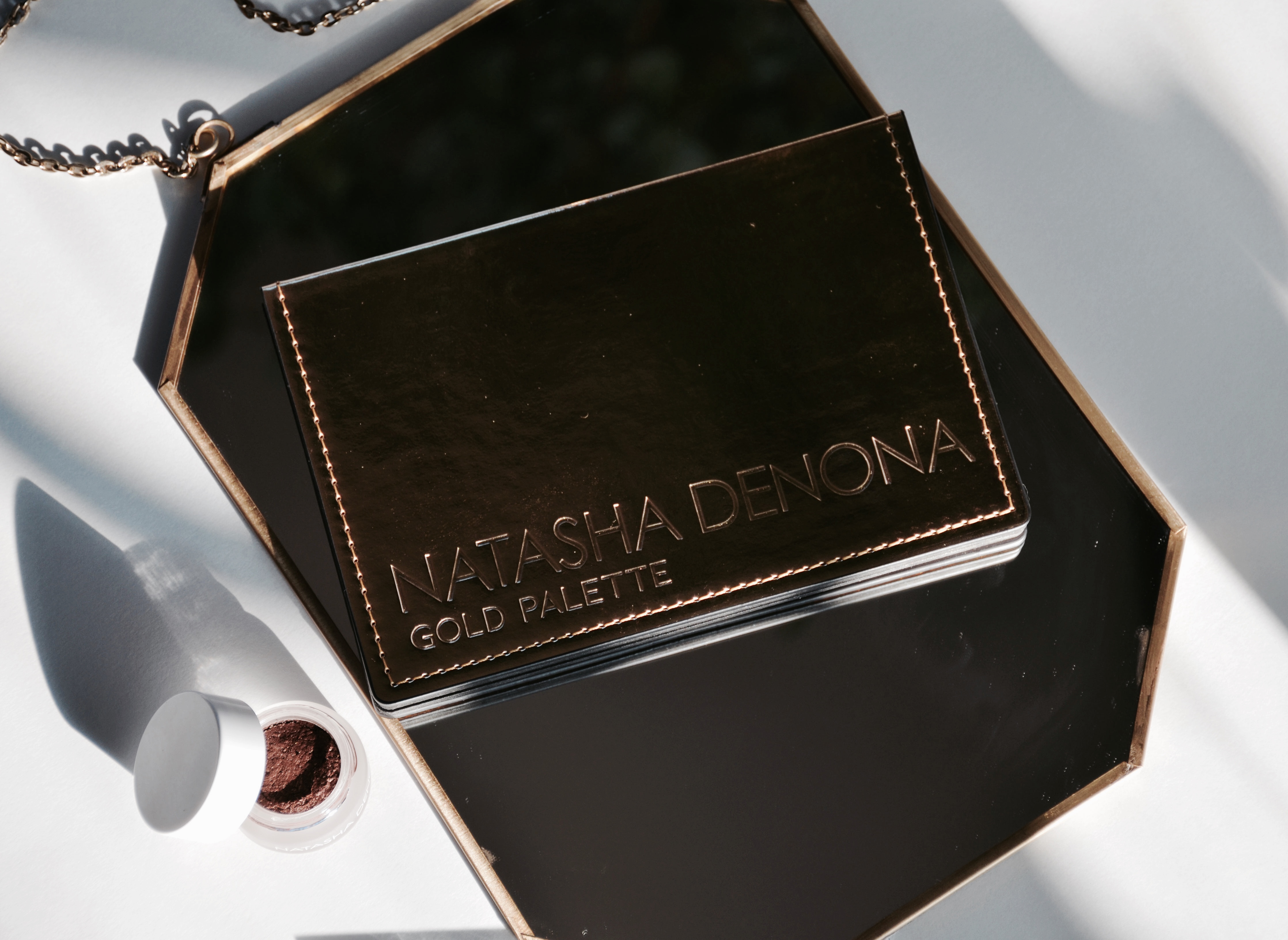 Swatches L to R: Lime Chrome, Python, Sparks, Aria, Cava, Aurora, Dijon, Oro

Swatches L to R: Log, Varis, Brass, Sandstone, Alchemist, Teak, Aurum
The formula of the Natasha Denona Gold Eyeshadow Palette is outstanding. The matte shades are creamy and blend well on the eyes. The metallic and the duo-chrome shades are on another level amazing. They feel almost like a cream to the touch and appear like liquid metal on the eyes when they are packed on. Now I can see why her eyeshadows are one of the most talked about in the makeup world. They are special and quite unique in my opinion.
I also have to mention that the pans are quite big so that justifies the steeper price. I don't see myself collection every eyeshadow palette that she releases since they are quite pricy but I think if you like the look of a palette and you would wear the shades a lot, they are definitely worth investing in.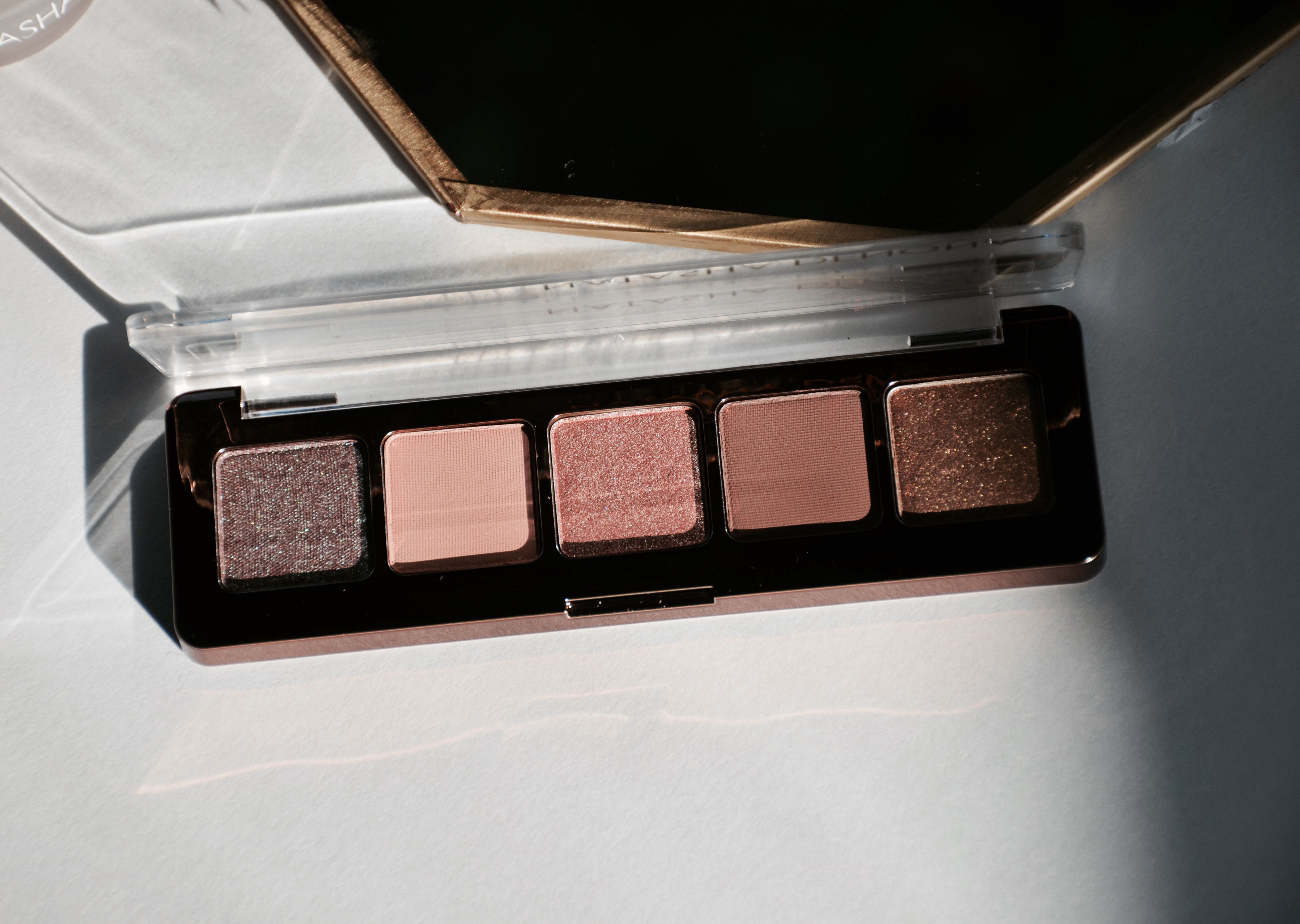 The other eyeshadow palette that I got is the Natasha Denona Mini Star Eyeshadow Palette which is a Sephora exclusive. The palette is inspired by her Star Eyeshadow Palette which comes with 18 shades.
I think the mini palettes are a great way of trying her eyeshadow formula without breaking the bank. They are quite tiny so I'm guessing they are not value palettes. Still, I think it's nice that she is releasing minis so everyone can try them (not everyone can afford a palette that's $100+).
The Mini Star Eyeshadow Palette comes with five shades that are existing shades in the Star Palette. I don't have the bigger palette so I can't compare if the shades or the formula is the same, but I do like this palette.
Both the shimmers and the mattes perform really well and I like the compact size (great for travel).

Swatches L to R: Orion, Atik, Bellatrix, Earth, Cosmo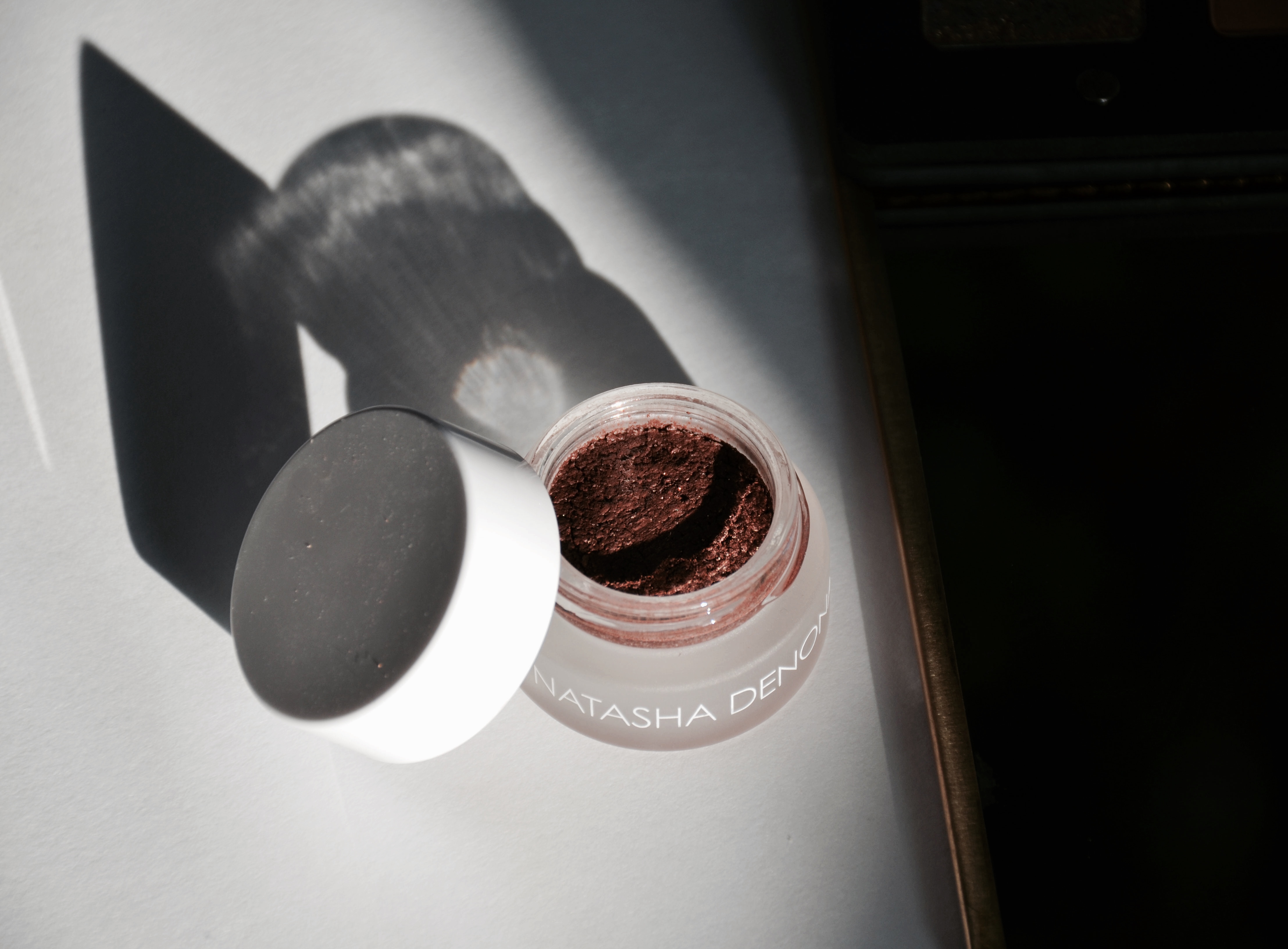 And lastly, the Natasha Denona Chroma Cristal Top Coat in Full Metal Bronze. Natasha released two new shades that are part of the holiday collection. Both have a different formula than her previous shades which were quite sheer.
Full Metal Bronze is a beautiful deep bronze shade with gold sparkle. You can use this shade as a one eyeshadow look since it's quite pigmented or use it over top other eyeshadows. The texture of Full Metal Bronze is not as creamy as a cream eyeshadow but also not a powder.
The shade blends very easy with using just fingers or you can also use a synthetic blending brush.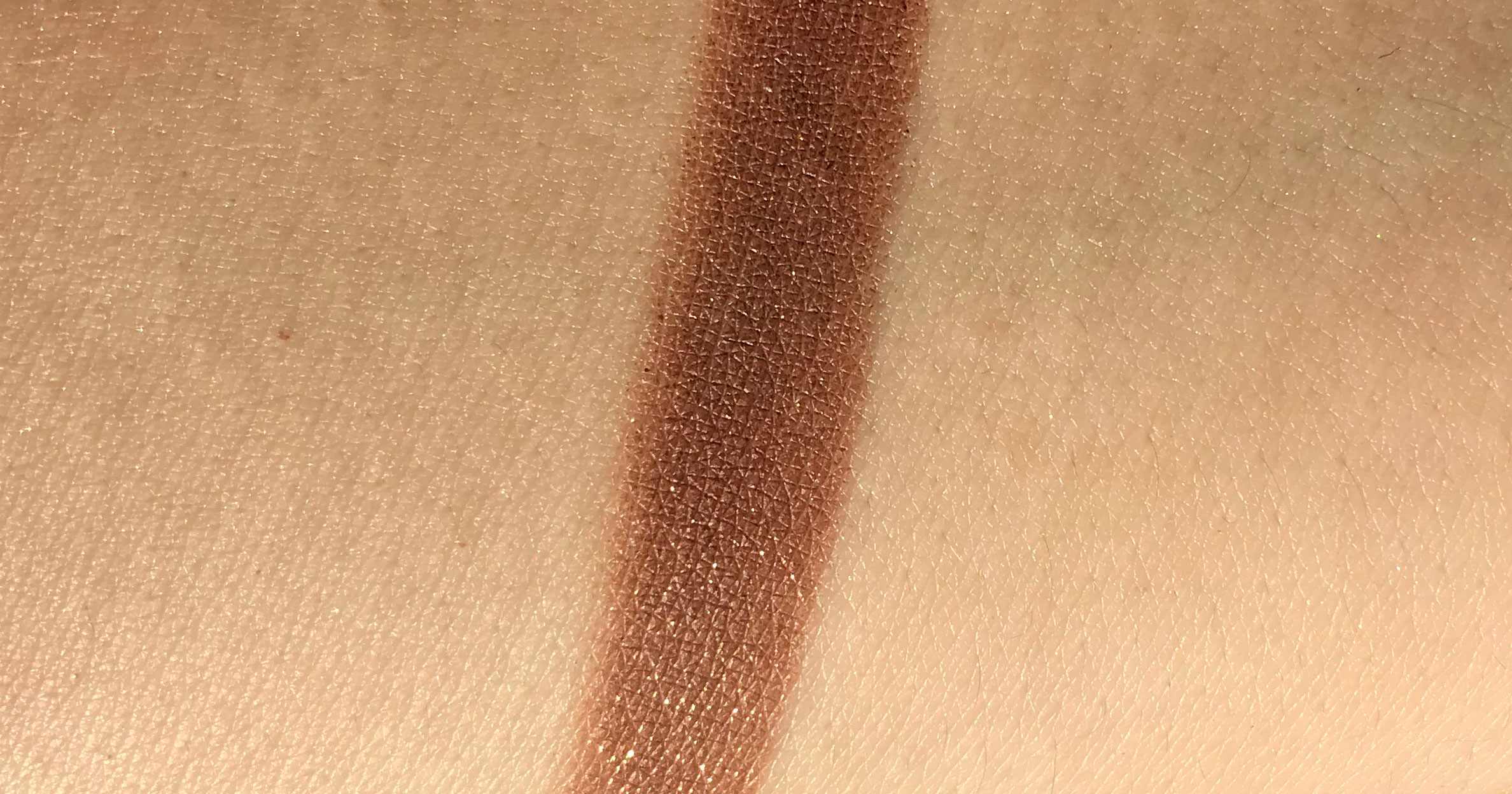 Swatch of the Natasha Denona Chroma Cristal Top Coat in Full Metal Bronze 
As you can see by the swatch, the shade is not as sparkly as her other top coats which are actually quite sheer and I only use them over other shadows. I love that I can use Full Metal Bronze on it's own. It is the perfect bronze shade for creating bronze smoky eyes (you just swipe, blend and you're good to go).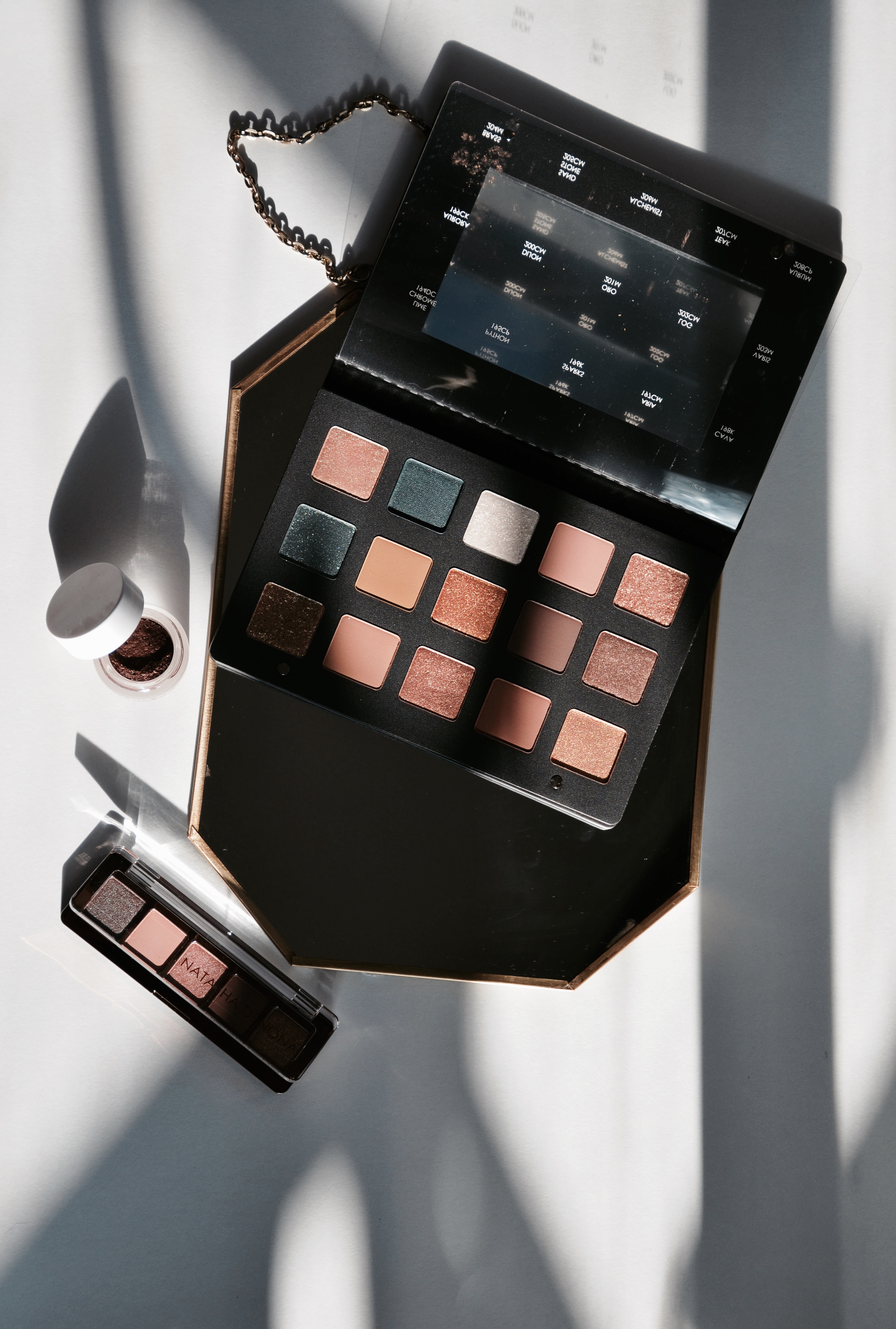 Bottom line, I love everything that I got from Natasha Denona. I think both the eyeshadow palettes feature either unique textures or shades that are worth checking out even if you have a lot of neutral palettes in your collection. The top coat in Full Metal Bronze is a big favorite too. I love using cream eyeshadows as one eyeshadow looks so I will use this one a lot.
Have you tried anything from Natasha Denona?