Maybelline is launching a cushion foundation! The Maybelline Dream Cushion Foundation is a lightweight, medium to full overage foundation with a natural finish. It comes in a cushion compact which makes it travel friendly and perfect for girls (or boys) on the go.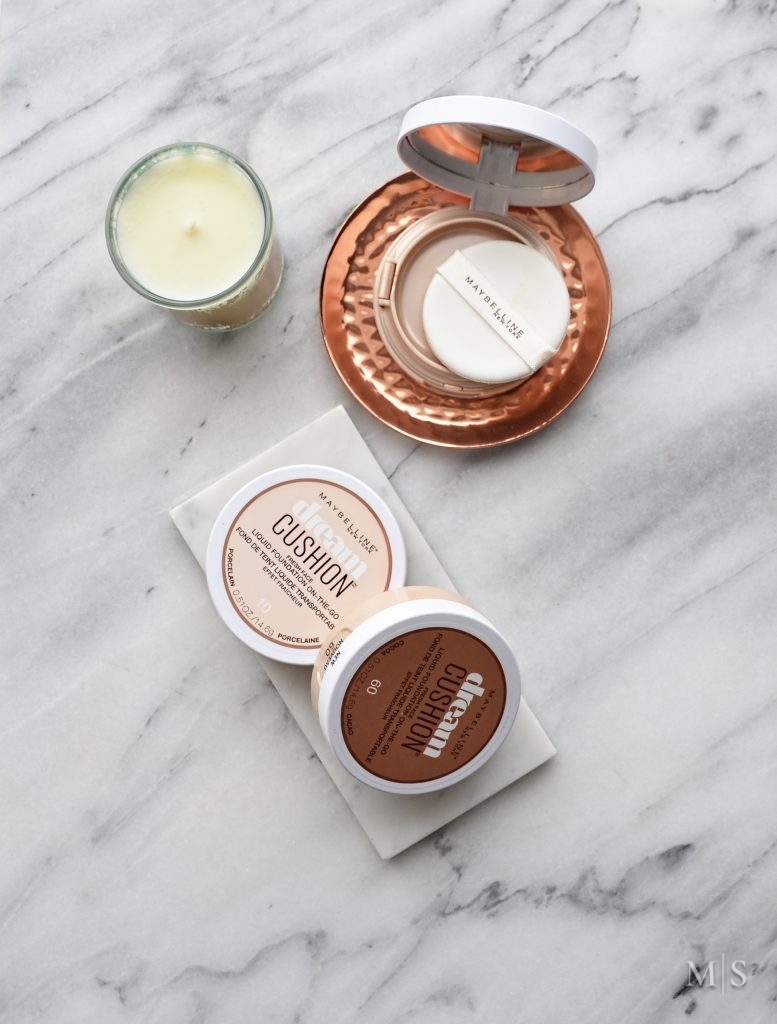 The line will have eight available shades ranging from porcelain to a very deep cocoa shade. I think that the shade range might run a little on the dark side. When looking at the compacts I though that I would be shade 30 Warm Nude but when I swatched the foundation it looked like a shade that I would wear in summer.
20 Classic Ivory is a perfect match for my light to medium skin tone. For reference I wear the shade in W3 in L'oreal True Match Lumi Cushion Foundation.
The foundation is described as a "fresh face" liquid foundation. It has a skin like finish but also provides good medium buildable coverage. I was actually surprised by the coverage as cushion foundations tend to be on the sheer to light side.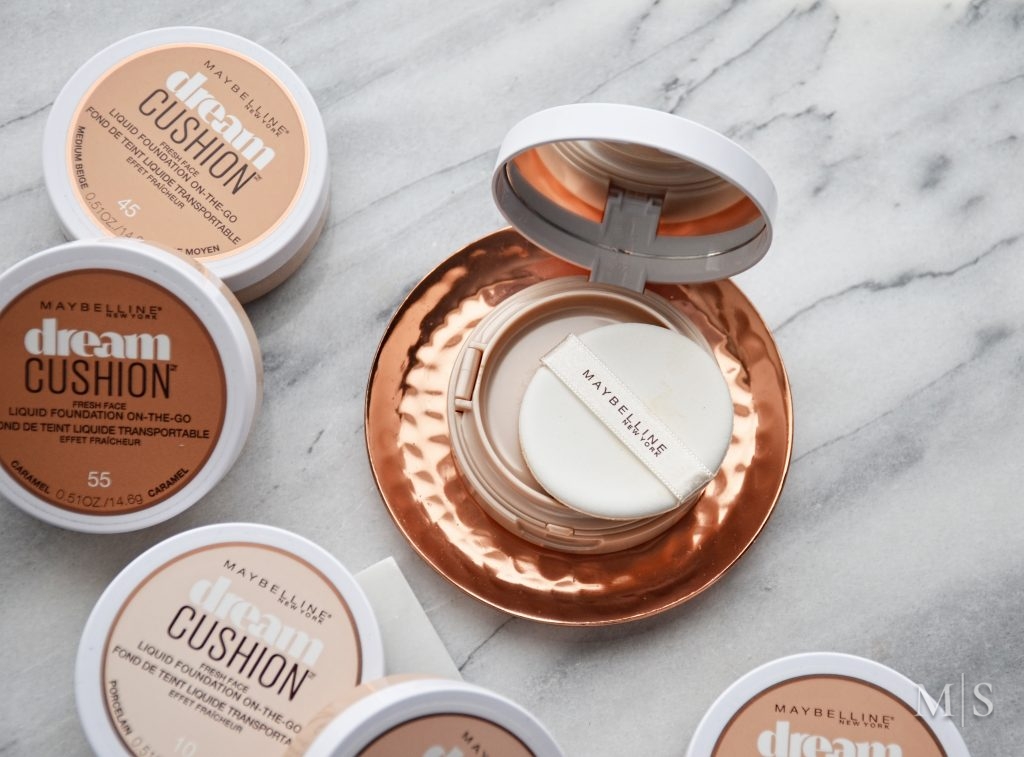 The cushion foundation comes with a sponge like applicator that you can use for easy application or when you're on the go. The applicator is great for touchups but it takes longer to apply and blend the foundation. So if you're like me and prefer quicker application you can use a buffing brush or even a Beauty Blender.
I really like the finish of the Maybelline Dream Cushion Foundation. It's not dewy nor matte, it just has a very natural glowy finish. Since it's not dewy I think this would work for all skin types. If you're extremely dry and have dry patches make sure to moisturize before application.
Compared to the L'oreal True Match Lumi Cushion Foundation, the Maybelline Dream Cushion Foundation provides more coverage and it is not glowy or dewy as the L'oreal version. I have normal skin with the occasional dry patches and both foundations work for my skin.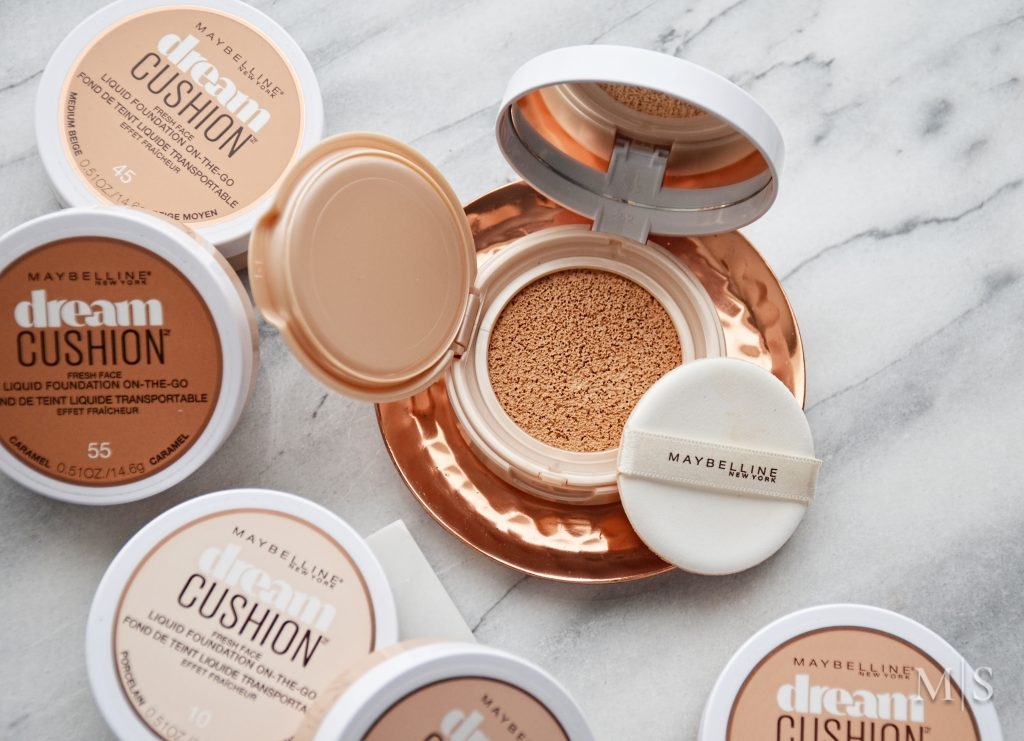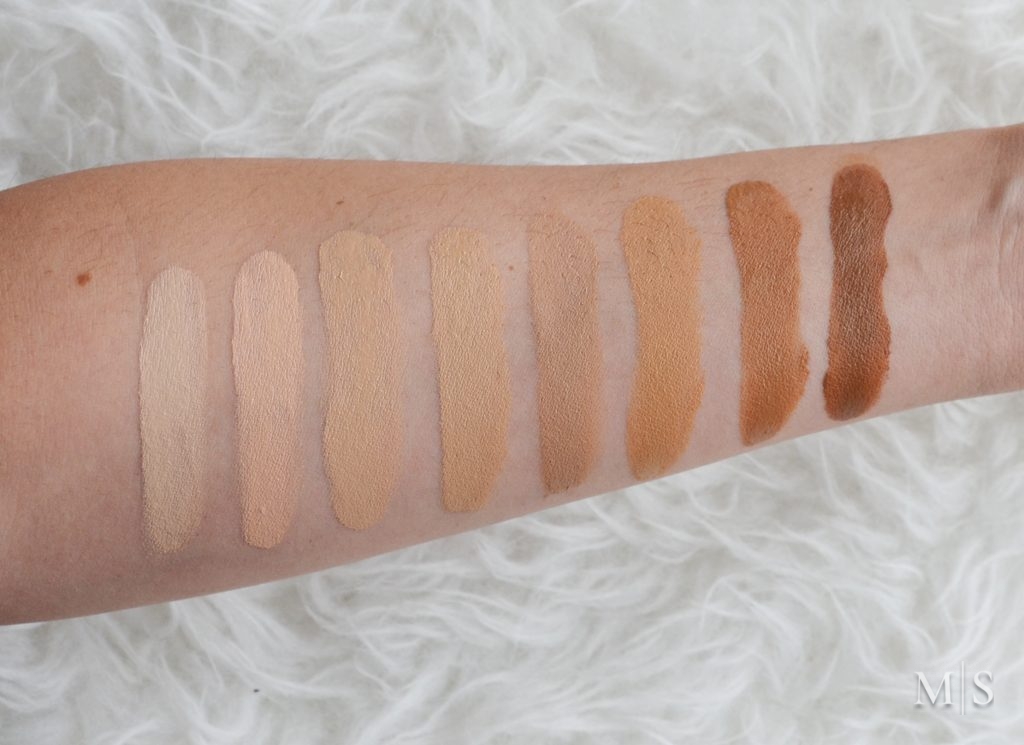 Swatches of the Maybelline Dream Cushion Foundation L to R: 10 Porcelain, 15 Ivory, 20 Classic Ivory, 30 Warm Nude, 40 True Beige, 45 Medium Beige, 55 Caramel, 60 Cocoa
All in all, it's a really nice medium coverage foundation with a natural finish. I'm a fan of cushion foundations because they're very convenient not only for travel but also to carry in your bag. You will not get any spillage, you have a mirror and also an applicator, so you have everything that you need. The only downside to cushion foundations is that they usually come with half the product than your usual liquid foundation that comes in a bottle.
The Maybelline Dream Cushion Foundation will be available in January 2017 and it will be priced at $15.99.
*PR Sample