MAC just launched their limited edition collection in collaboration with the digital sensation Brooke Candy. The line is edgy, grungy and represents Brooke Candy's style really well. It contains shades for eyes, lips and nails that are bold, brave and unusual.
If you don't know who Brooke Candy is, she's an American rapper and singer famous for her extreme fashion style. She did a collaboration with MAC in the past and the line was so successful that she came back for another.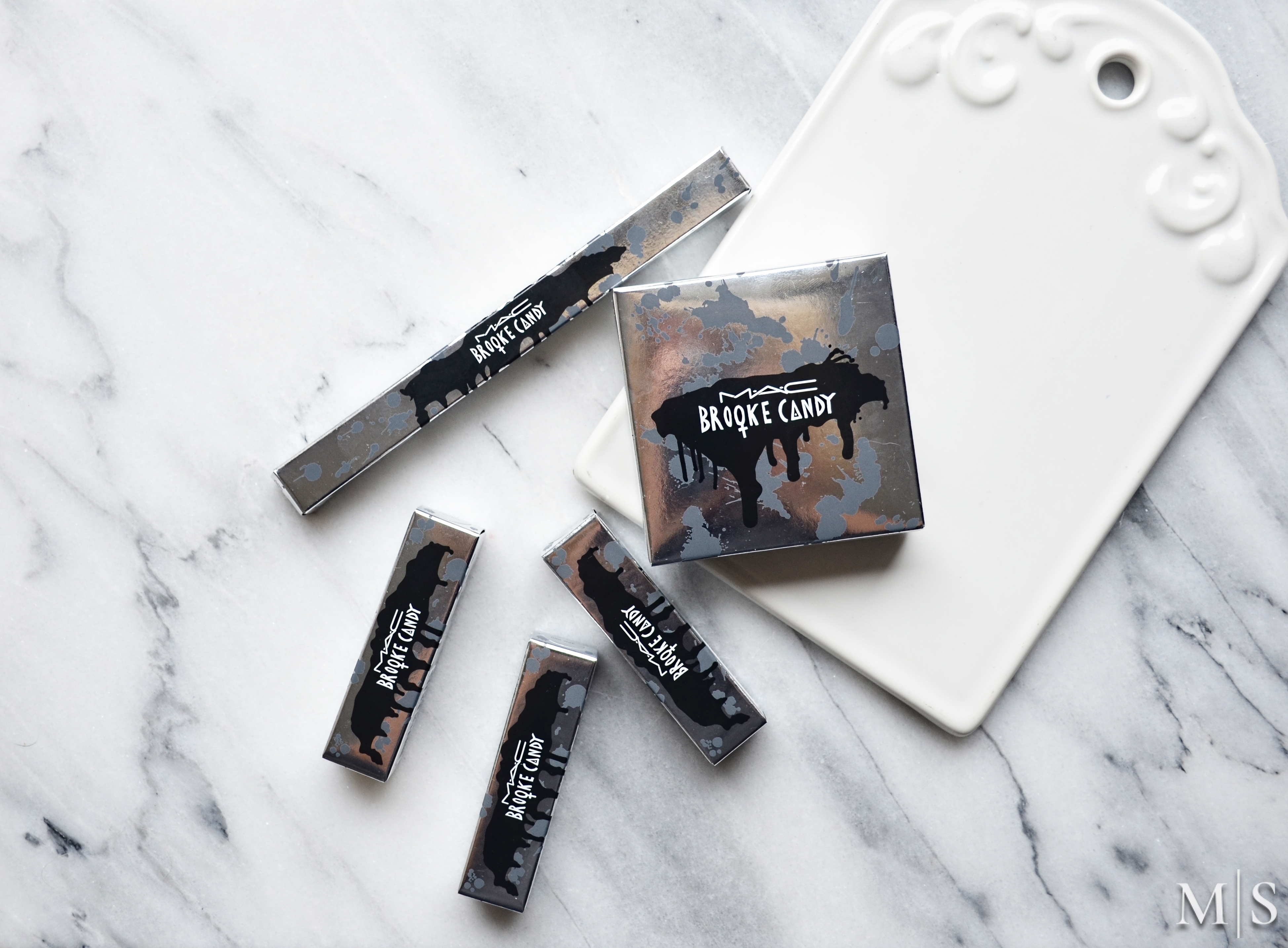 I received three lipsticks, a lip liner and the bronzer from the collection to test out so here are my thoughts.
The line has four lipsticks in different finishes that are all on the bolder side. The lipsticks that come in the line are Whirl (dirty rose in a matte finish), Doowop (pink pop in matte finish), Mind Control (bright cherry red in amplified finish) and Witching Hour (rich purple in matte finish). I received three shades except of Whirl which I already have in my collection just in the regular packaging.
All the shades in the line perform really well and pack extremely good pigment. Since most of the lipsticks are in matte finish they are very long lasting but still comfortable to wear. I have to admit that the pink and purple are totally out of my comfort zone but when we're talking about the quality of the lipsticks they're excellent as most MAC lipsticks are.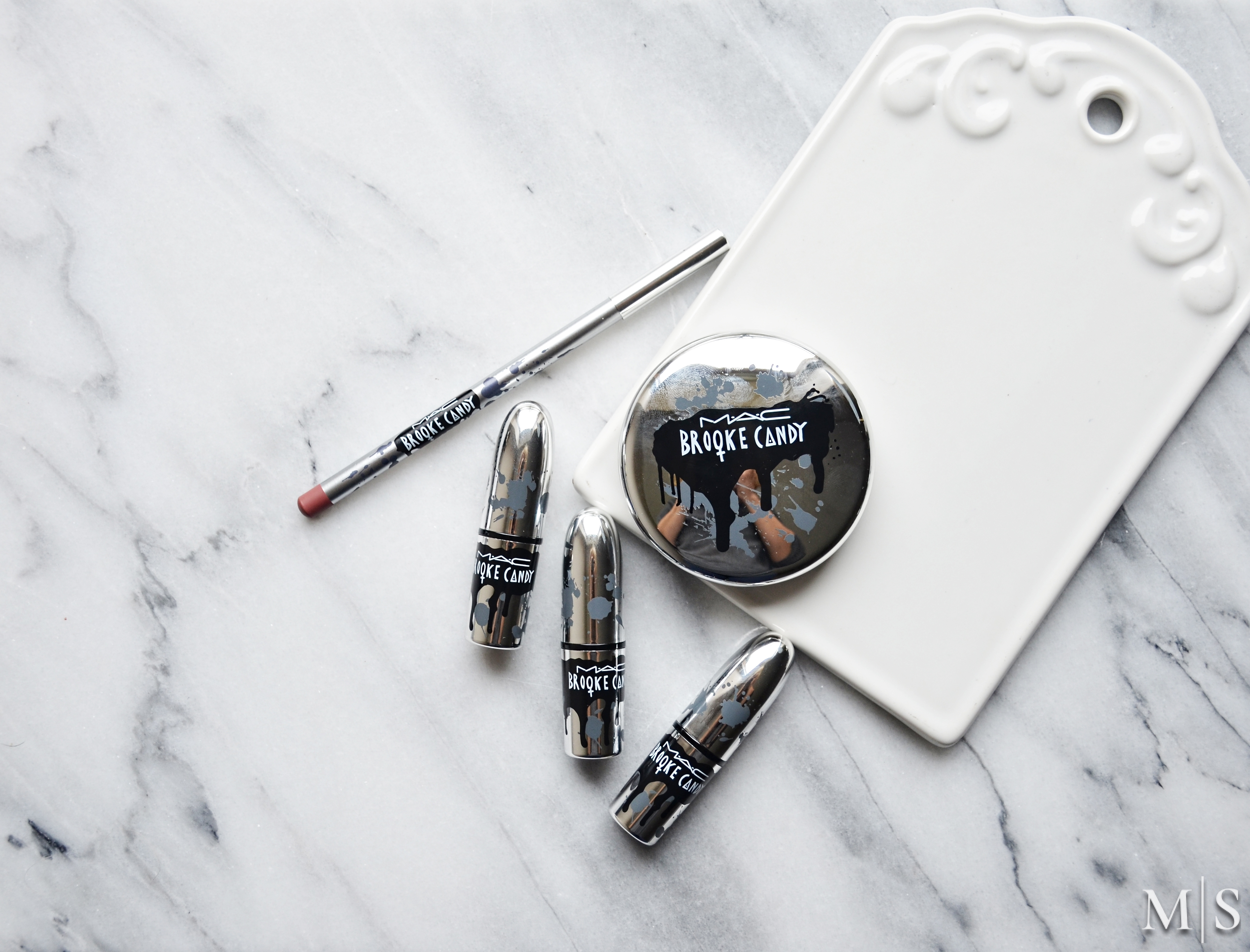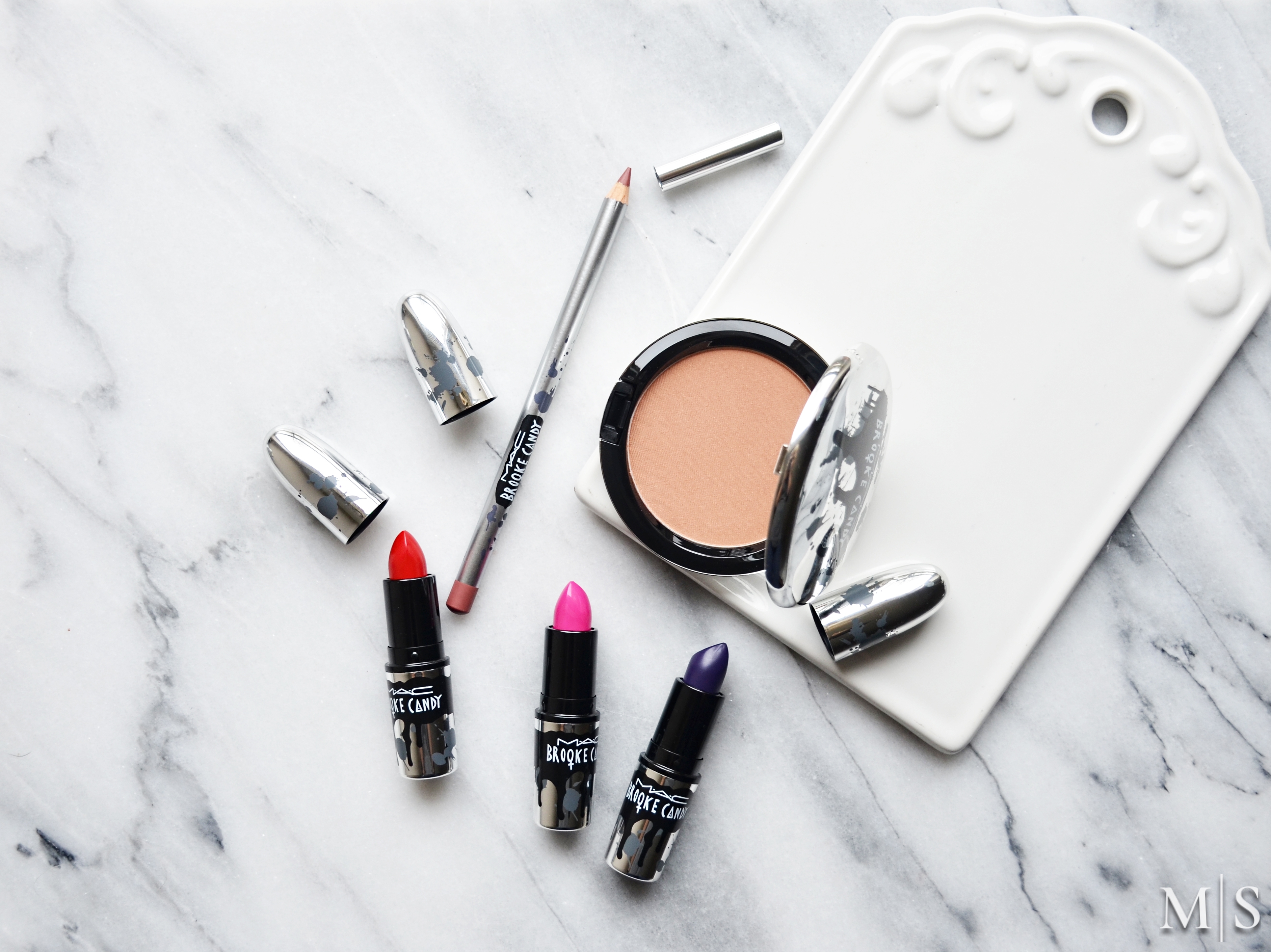 There are two lip pencils in the collection, one in Whirl and the other in Night Crawler, a deep plum which will go really well with Witching Hour. I received Whirl, a dirty rose shade that's identical to the lipstick shade and makes a great combo if you're looking to prolong the wear of your lipstick. I got nothing bad to say about the lip liner, I already have it in my collection and it's actually one of my favorite shades to wear. If you're not familiar with MAC lip liners they're creamy but not as creamy that they slip and slide, instead they have good texture that is super long lasting on the lips.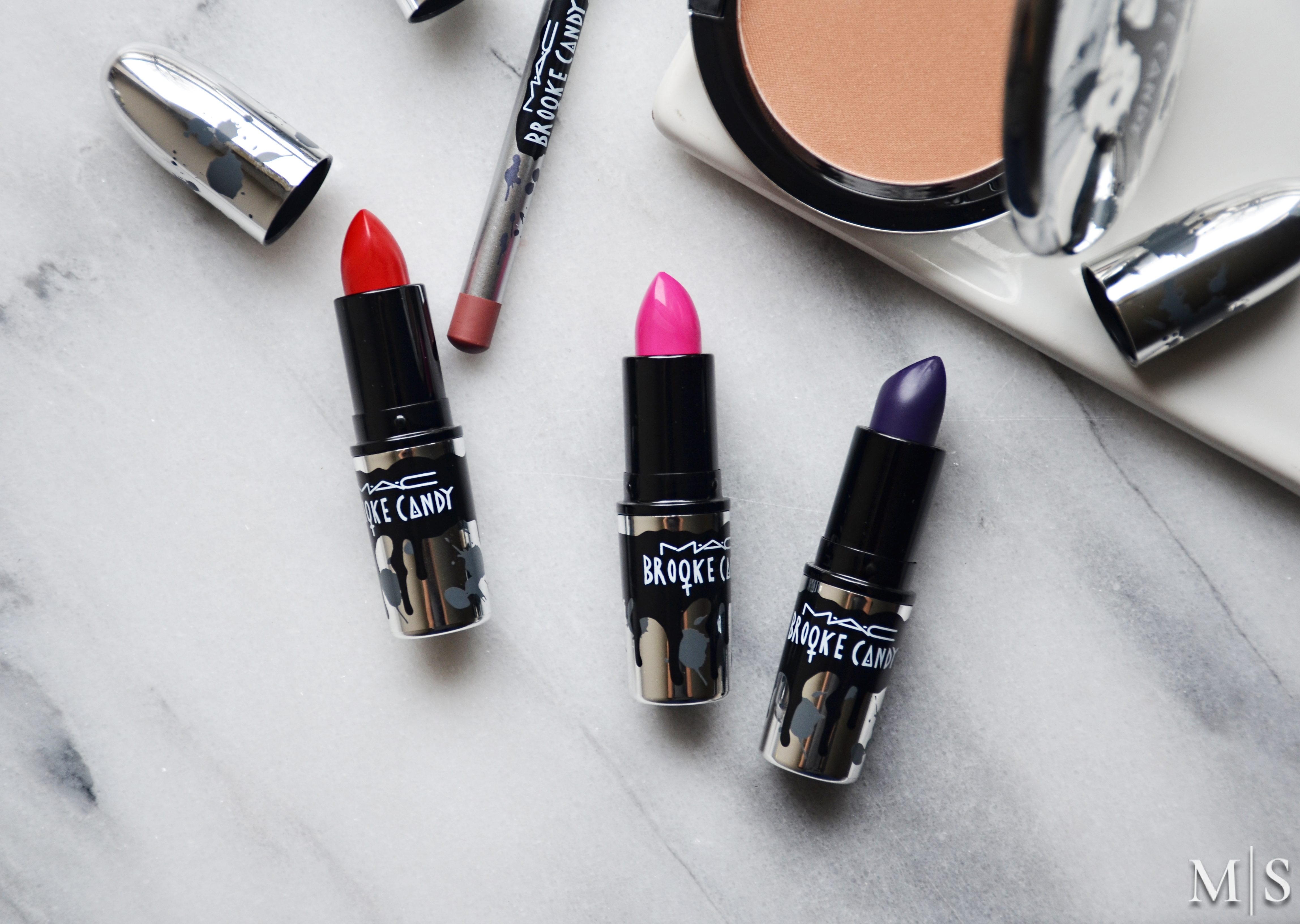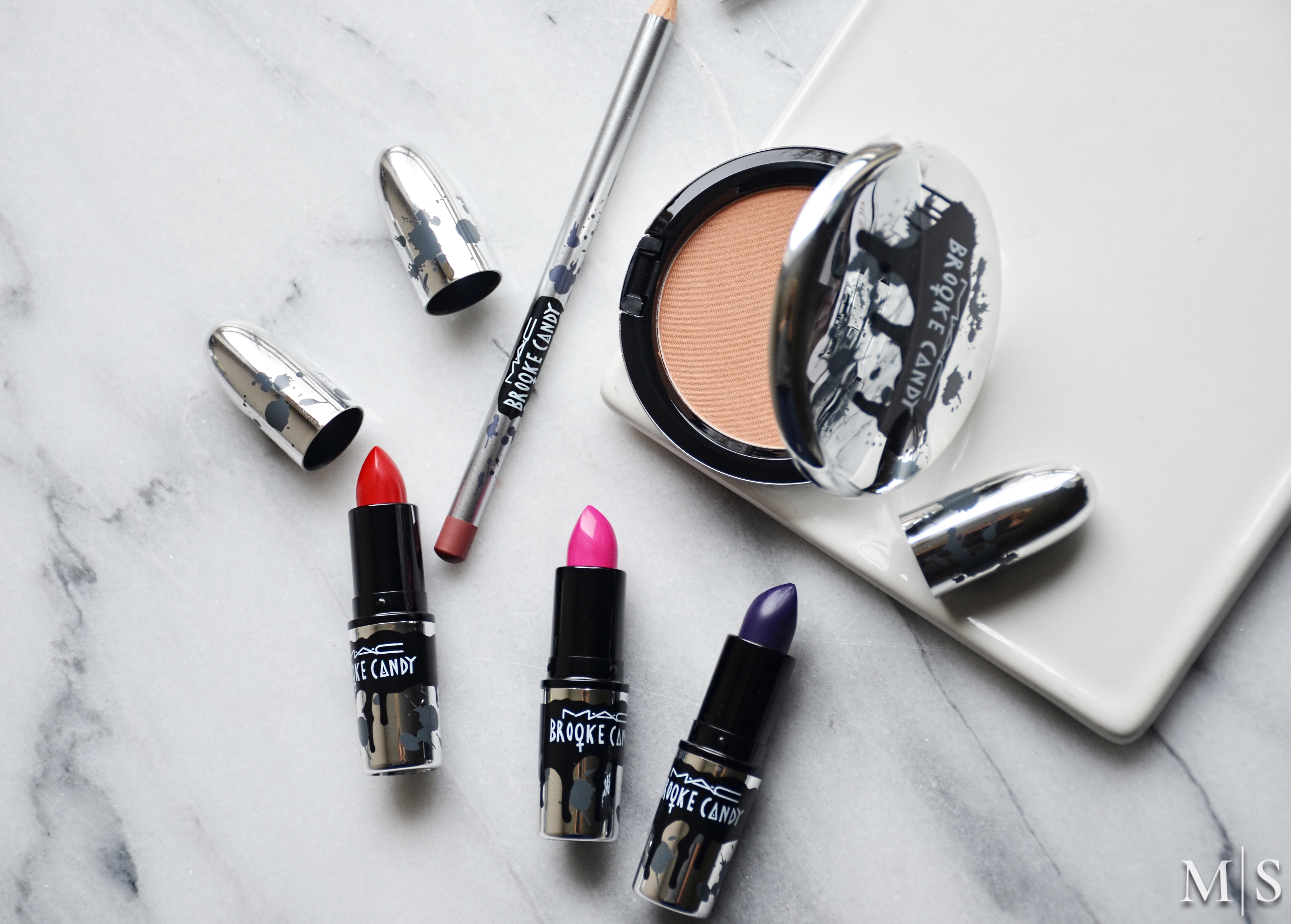 I have to admit that the bronzing powder was the one that immediately caught my eye because of the pretty and grungy packaging. The shade that it comes is in Golden, a muted golden tan beige with shimmer that gives out a sheer, natural color and bronzes the face. Unfortunately the shade is too light for my skin and barely shows up. I did get some tan last week while I was in Miami so I'm hoping this would work for me in the winter time when I'm paler because the powder does look beautiful. I tried to pack it up on the skin and it did give me a nice subtle bronze glow but it didn't give me enough color for my medium skin tone. So I would say if you're fair to light this would be your perfect shade but if you're light/medium, skip it since it's not going to show up on your skin.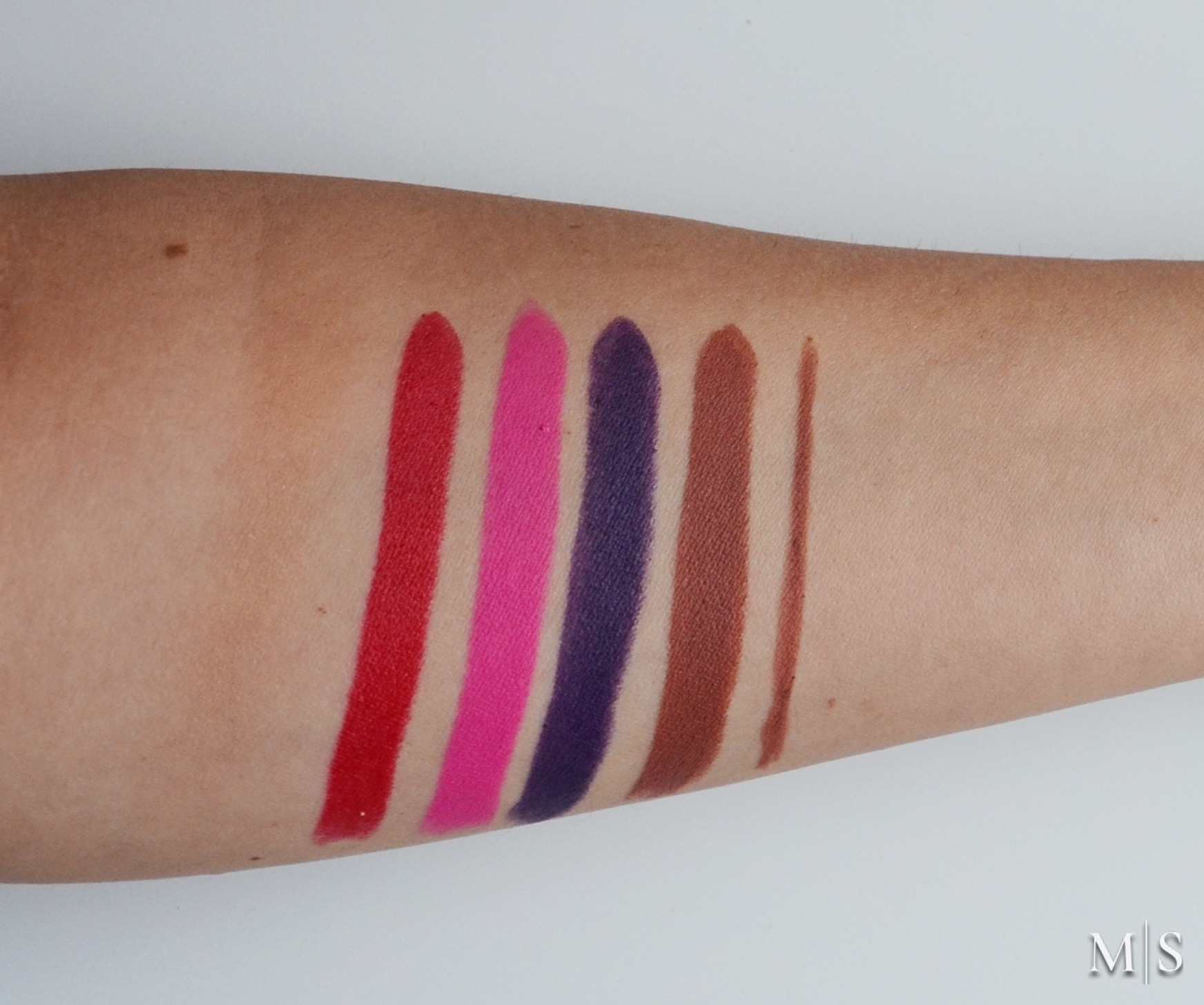 Swatches L to R: Mac Brooke Candy Bronzing Powder in Golden, Mac Brooke Candy lipstick in Mind Control, Mac Brooke Candy lipstick in Doowop, Mac Brooke Candy lipstick in Witching Hour, Mac Brooke Candy lipstick in Whirl, Mac Brooke Candy lip pencil in Whirl
When it comes to limited edition collection from MAC they're definitely collector items. I just love the Mac Brooke Candy packaging, it really stands out and it's both beautiful and edgy at the same time. If you don't know what to get from the collection I would say go with one of the lipsticks, they're very different and unique shades but you still have the option of Whirl which is more wearable.
The Mac x Brooke Candy collection is already available on maccosmetics.com and will be available on May 5th in stores.
*PR Samples