L'oreal released a whole line dedicated to glowy skin just in time for spring. The L'oreal True Match Lumi Collection features liquid, loose powder, cream and powder highlighters. Most of them are meant to be multi-purpose products with the exception of the powder highlighter palettes. I am so glad that we are getting products from drugstore brands that are comparable if not the same as more expensive options.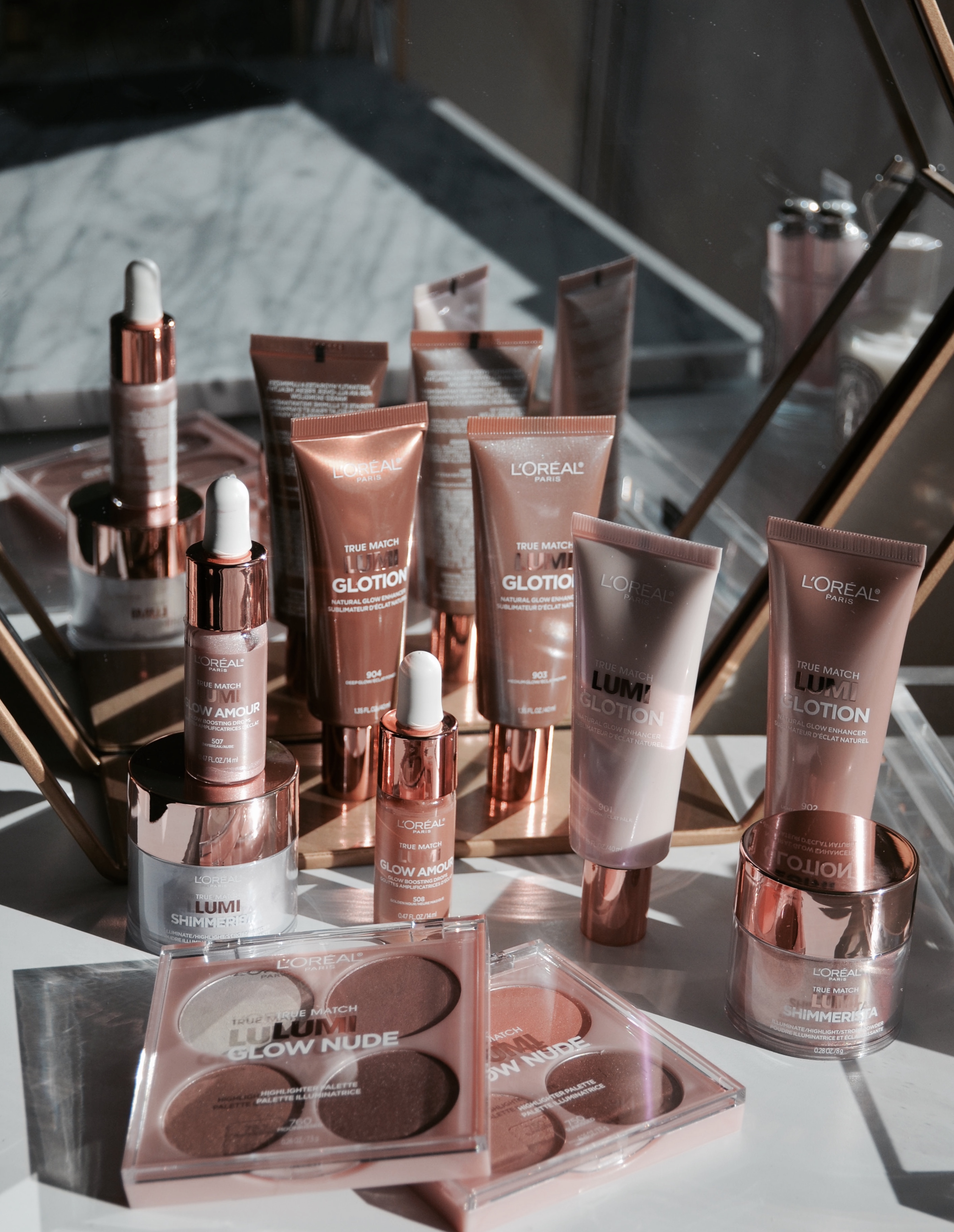 The L'oreal True Match Lumi Glow Amour Glow Boosting Drops come in two shades. They are illuminating drops that you can use on their own as a face primer or mix in with your favorite moisturizer or foundation. The formula has shea butter which helps with hydration and illuminating pigments that add a dewy glowy look to the skin.
At first, I though the Boosting Drops would be something similar to the Cover FX drops but they are not. These are only meant to be used as an illuminating base or mixed with other liquids. They give a subtle glow to the skin without being over the top and the two shades work for all skin tones. They contain oil and you can see the product separating in the bottle, so you have to shake before use. The shades that come in the line are Golden Hour (warm sunkissed glow) and Daybreak which is the more cool toned pinky version.
I like to use the Boosting Drops as an illuminating base to add some glow and moisture to my skin. But I also like to mix a drop or two with my foundation. Since they have shea butter I would not recommend these if you have oily skin. But if you are dry, normal and even combo, they are a nice affordable option.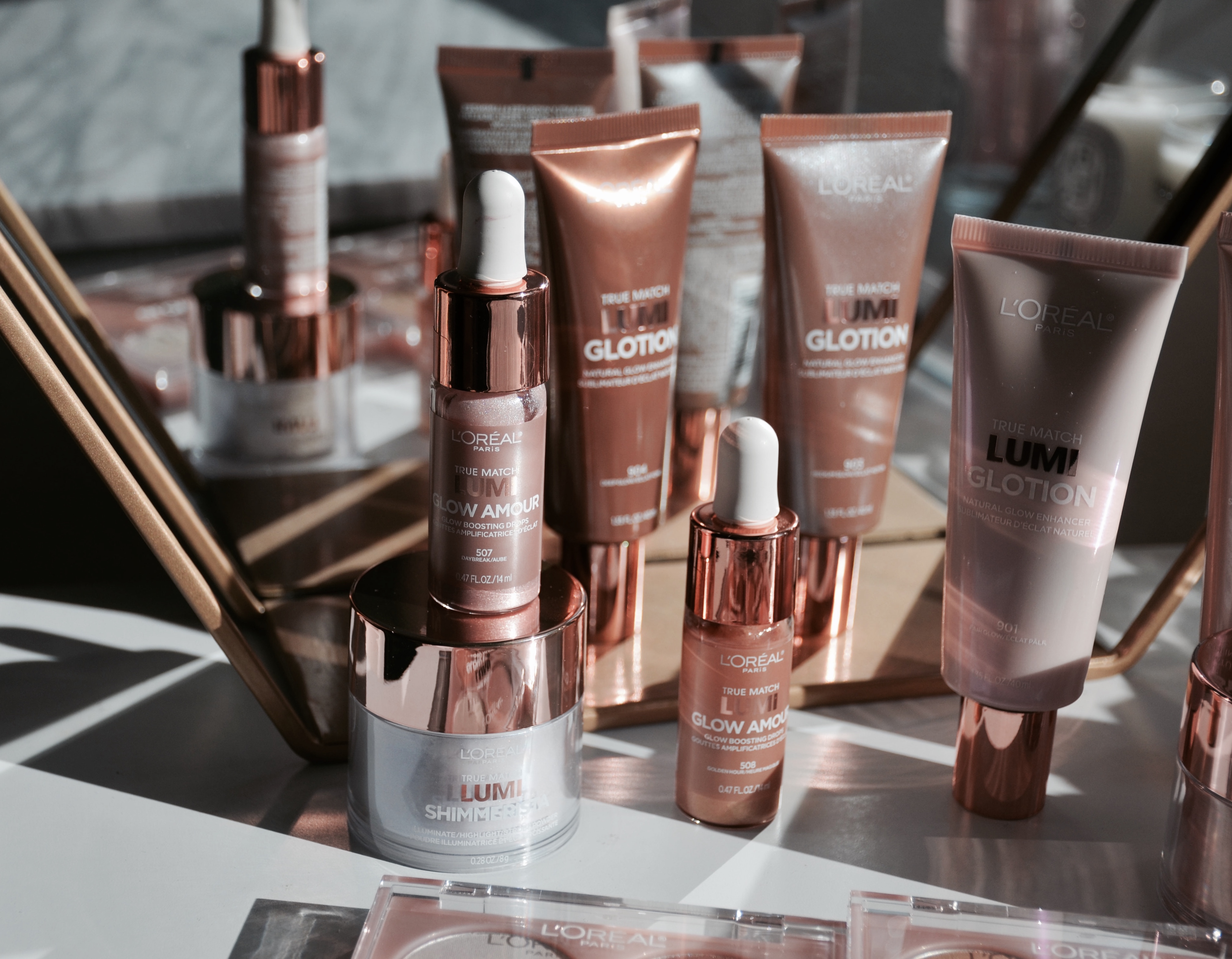 The True Match Lumi Shimmerista Highlighting Powder is a loose highlighting powder that gives a beautiful glow to the skin. It is meant to be used as a face highlighter but also used on the body. It comes in two universal shades in Moonlight (iridescent pearl) and Sunlight (rose gold shimmer).
These pack such a pigment (definitely need to use a light hand even if you want your highlighter on the shinier side) and look amazing on the skin. They give a sheen rather than shimmer on the skin which I like. You can apply them with a heavy hand and get a beaming look but also you can achieve a somewhat natural looking highlight by using a light hand. Less is more when it comes to this product.

Swatches L t R: Boosting Drops in Daybreak and Golden Hour, Shimmerista Highlighting Powder in Moonlight and Sunlight
The True Match Lumi Glow Nude Highlighter Palette comes with four powder highlighter shades. There is a Moonkissed Palette which is the lighter palette suited for up to medium skin tone and Sunkissed, which is good for people with tan and deeper skin tones.
I loved the concept of a highlighter palette but the formula is not as good as the other products in the line. It is not as soft as I would like and the pigmentation is average, so you can only get a subtle look with these. I hope L'oreal will consider reformulating these because I love the idea and the shades look all quite nice.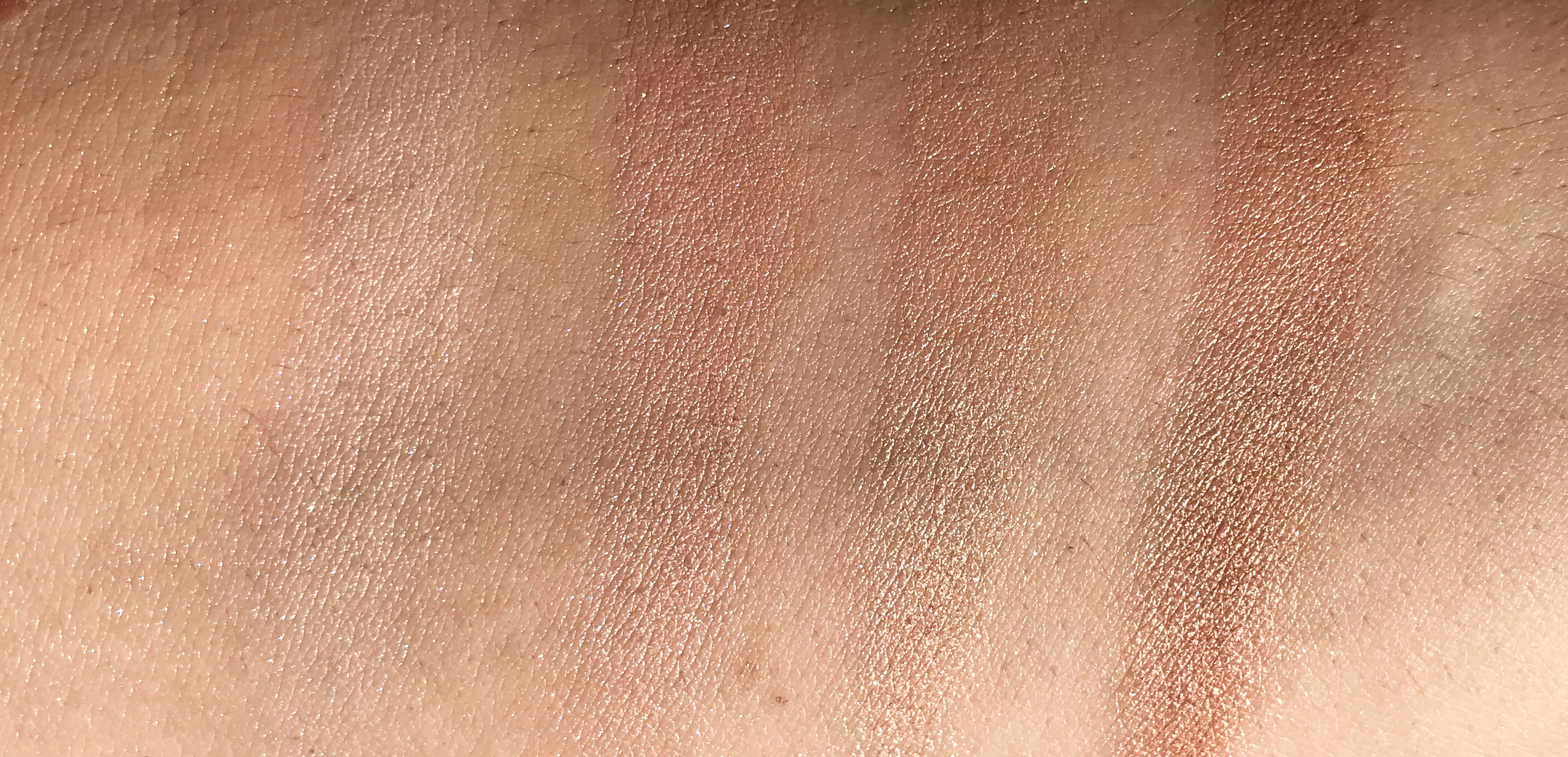 Swatches of the Mooonkissed Palette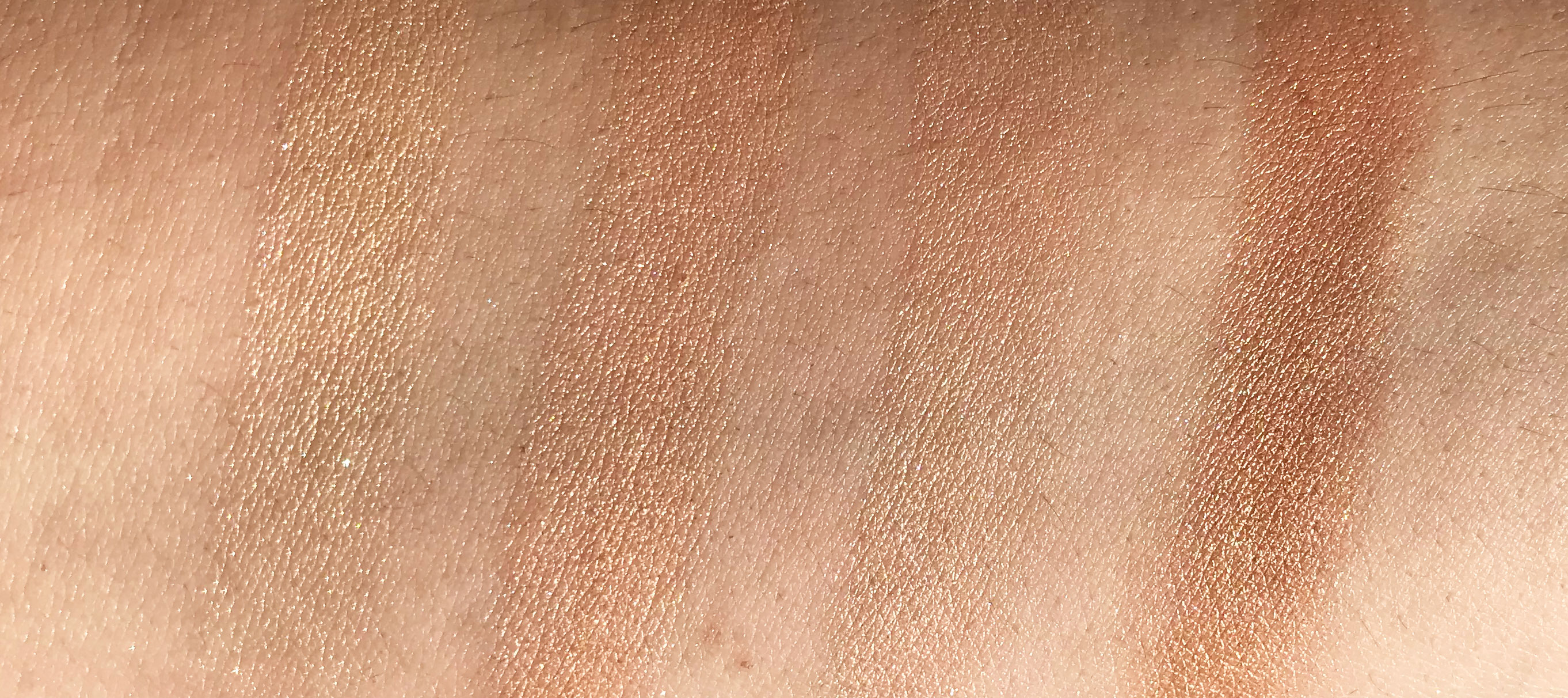 Swatches of the Sunkissed Palette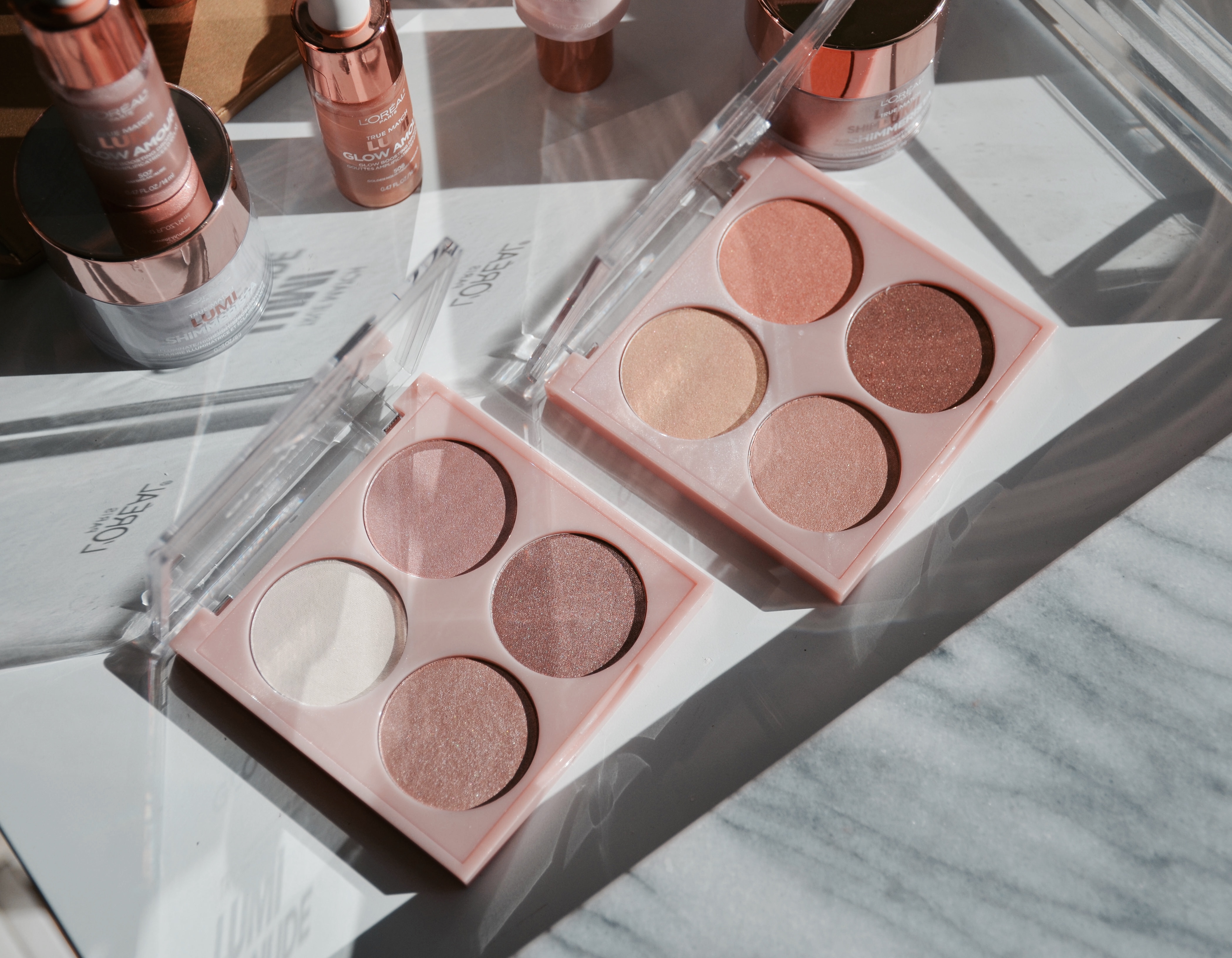 The True Match Lumi Glotion Natural Glow Enhancer is a cream product that illuminates while also helps hydrate the skin. It comes in four shades in Fair, Light, Medium and Deep. The tint that they provide is sheer. They look darker when swatched heavily, but when blended, they sheer out.
The recommended use is to use them as a base before makeup or over top foundation. My preferred way is to use them as an illuminating base before my foundation but also on it's own on no makeup, makeup days. The Glow Enhancer provides a subtle glow and tint to the skin so it is good as a base whenever you don't feel like wearing a foundation but still want to add some life to your skin.
For my light to medium skin tone, I can use both the Light and Medium shade. This product gives you a glow and a tint that looks like you just came back from the beach which I'm all about.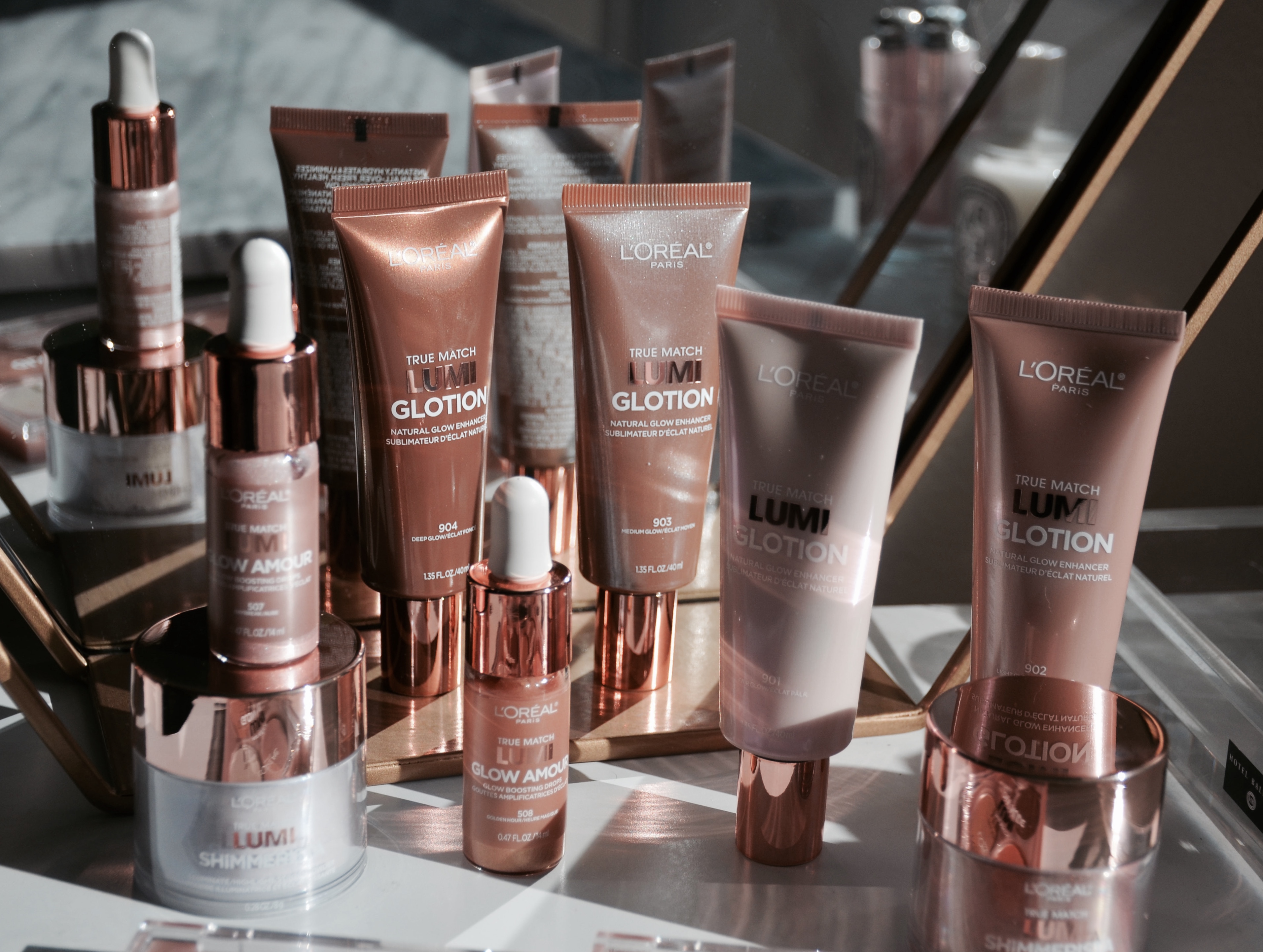 Swatches L to R: Fair, Light, Medium, Deep
Bottom line, the L'oreal True Match Lumi additions are awesome. Except of the palettes, I really like everything else from the line. If I have to pick a favorite, I would totally go for the Glow Enhancer. It's one of those products that is quite unique and you can't really find with other drugstore brands.
*PR Sample
SaveSaveSaveSave