Kat Von D is the queen of palettes so I was happy to see that she just released a smaller version of her Shade+ Light Eye Contour palette and she did it in four different quad shades. The Shade+Light Eye Contour Quads have four different shades all in matte finish. They're the more compact version of her bigger palette so they are perfect to take when you travel.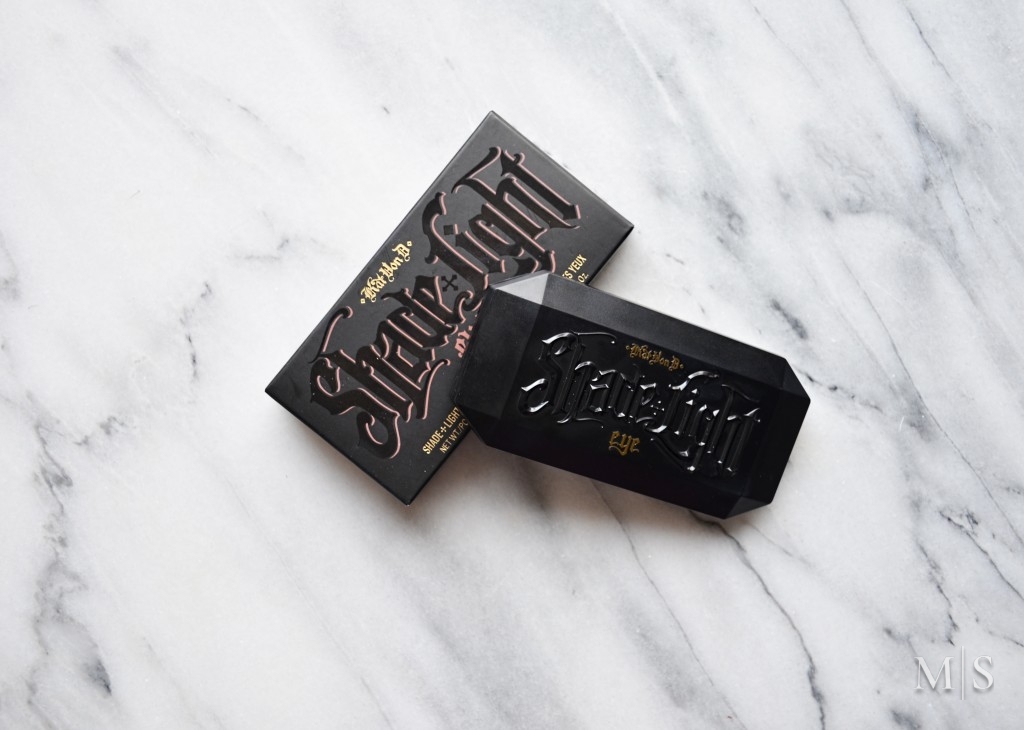 When I first saw the promo photos I though that the packaging would be bulky but I'm happy to report that it's actually not that thick as it looks on photos. The packaging feels very sturdy and it's made of plastic but doesn't feel light. It actually reminds me of a small coffin which is so KVD's style.
The line has four different quads and they're all categorized by eye color: Rust (matte brownish reds for blue eyes), Sage (matte greens for brown eyes), Plum (matte purples for green eyes) and Smoke (matte cool grays for all eye colors).
Of course with makeup there are no rules and you can rock every shade that you want so naturally I went for the most neutral warm toned palette in Rust. I have dark brown eyes and I think those warm and burned orange hues look really nice on brown eyes.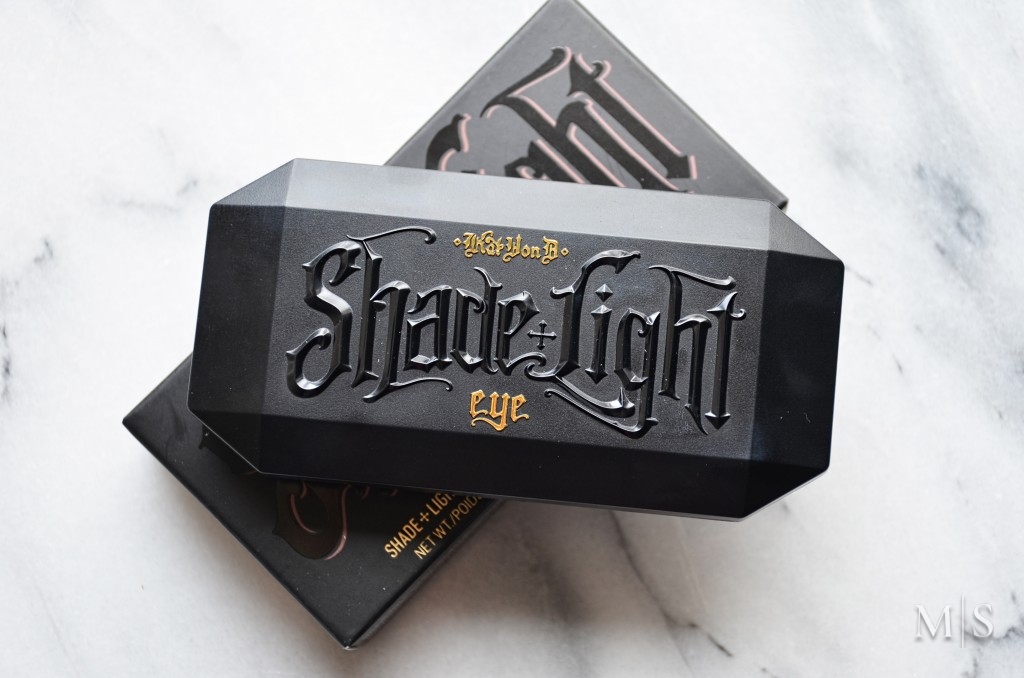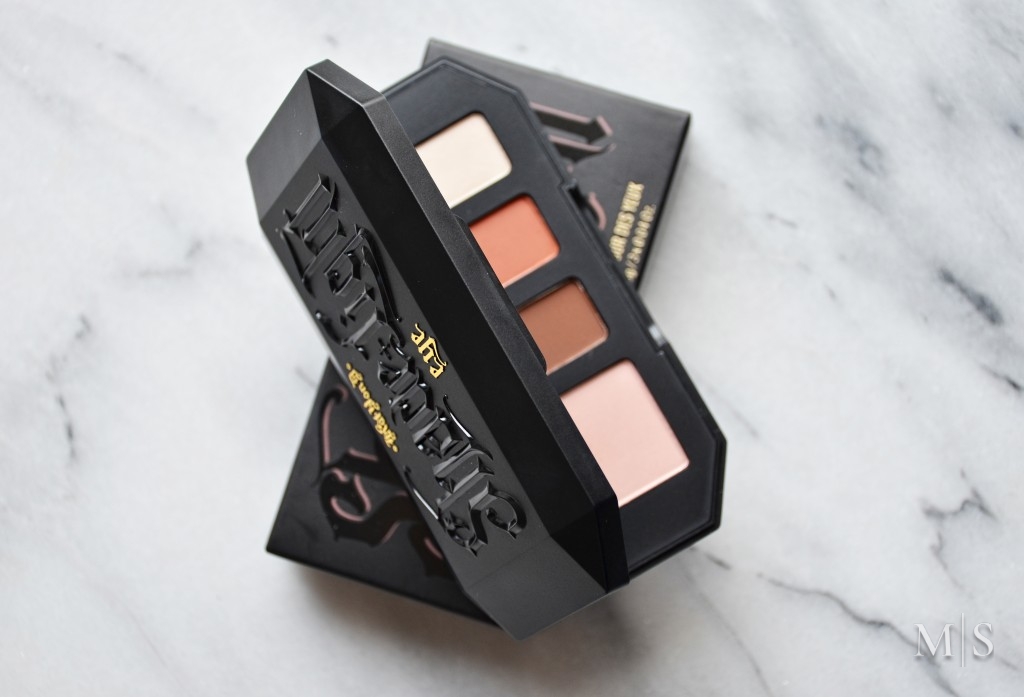 The Shade + Light Eye Contour Quad in Rust has four different shades that are on the warmer side in a matte finish. In the palette the shades are marked as Base Shade which is the biggest pan which goes all over the lid, Define (a warm brown shade), Contour (a beautiful burned orange) and Highlight (a light beige).
The quality of the eyeshadows is amazing. These are hands down the most pigmented and creamy feeling matte shades I've ever tested, when you touch the eyeshadows they literally feel like silk. With pigmented matte shades you have to be careful when you dip your brush since it's going to pick up a lot of product, especially with the darker shades it's better to start slowly and build up the color since it's easier for blending.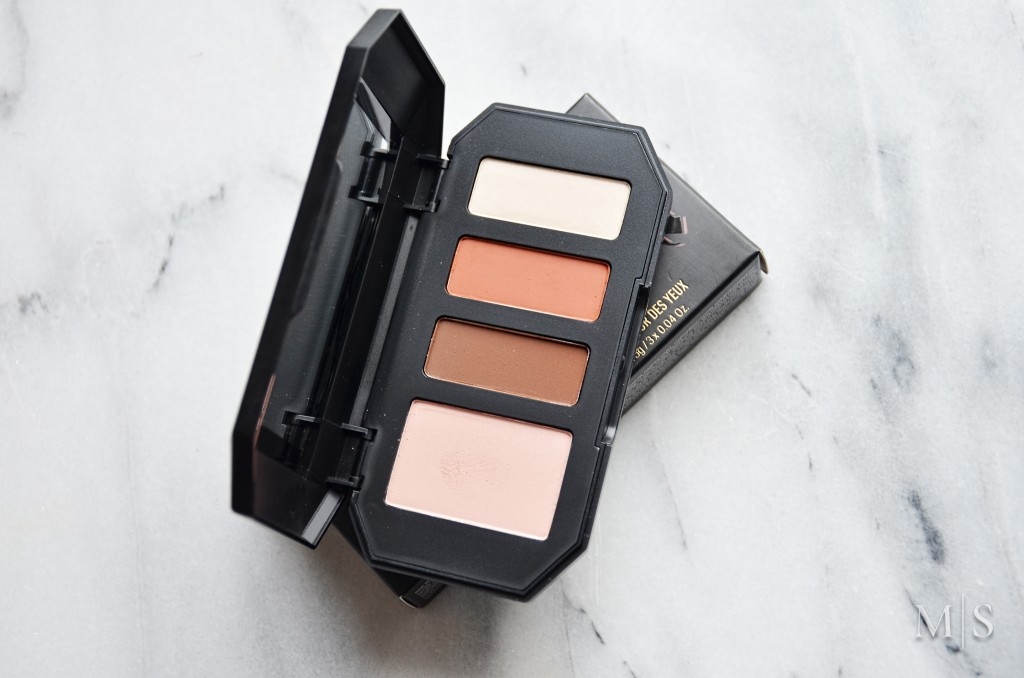 I would say that this is my perfect matte quad except that I feel that it's missing a good light brown transition shade that you would use in the crease. For example I would either switch the base shade or the highlighting shade for a light brown crease shade but I can always just pack a single shade and this palette and I would be good to go.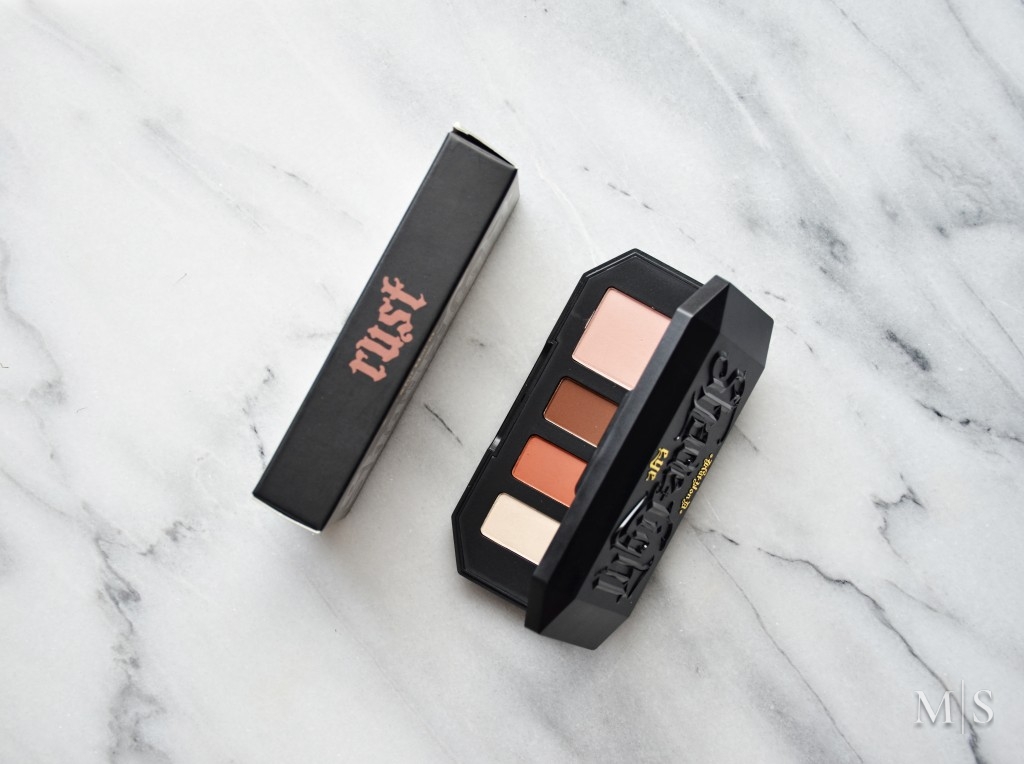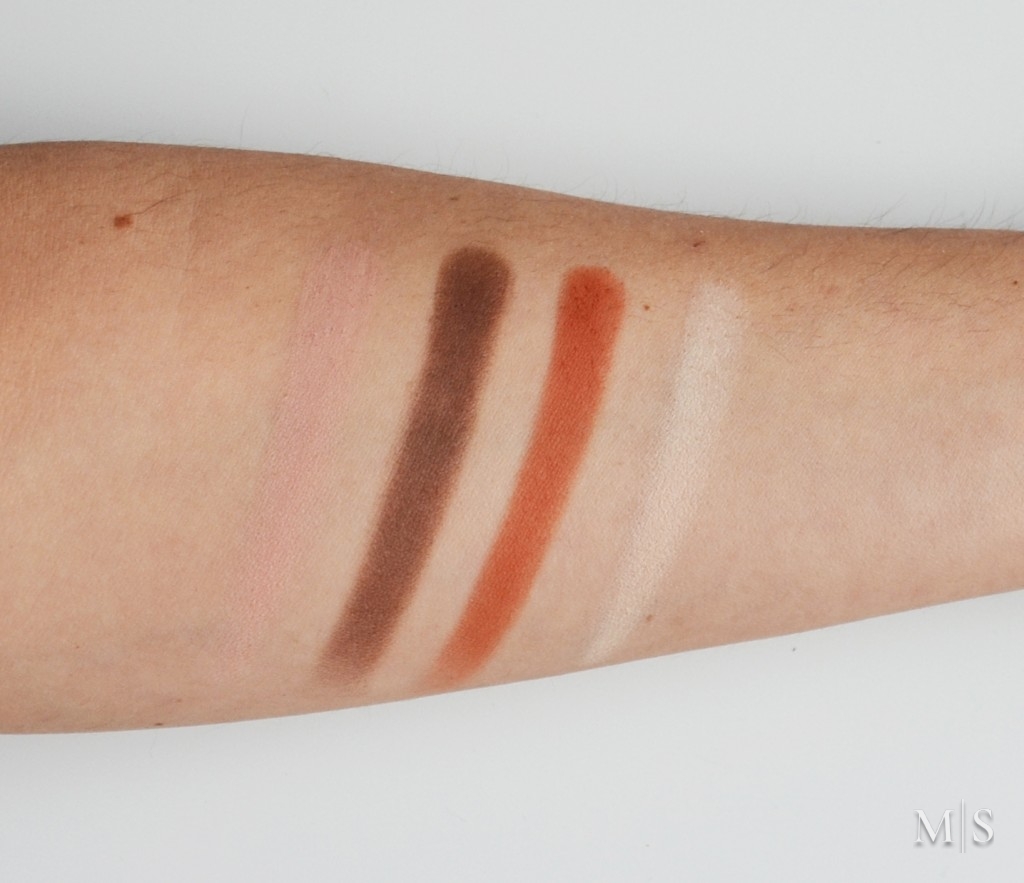 Swatches of the Kat Von D Shade + Light Eye Contour Quad in Rust L to R: Base Shade, Define, Contour, Highlight 
If you're looking for a good matte palette that's also travel friendly this is a good one to get. If you're not in to warm shades she also has some pretty cool toned options and pops of color. I think for the price you get a lot of product plus the quality of the eyeshadows is one of the best I've tried. Also since the Sephora VIB Sale is going on you can even get them with 15% off and that's a steal for what you're getting.