Kat Von D recently released a whole line of new base products in the form of a new reformulated Lock It Foundation, Lock It Hydrating Primer, Lock It Concealer Creme and new Lock It Setting Powder. She also released four new brushes to be used with the new base products, the Lock It Edge Concealer Brush #40 , Lock It Edge Foundation Brush #10, Lock It Setting Powder Brush #20 and Lock It Precision Powder Brush #25 . In this blog post as you can see by the title I'll share my thoughts on the new Lock It Concealer.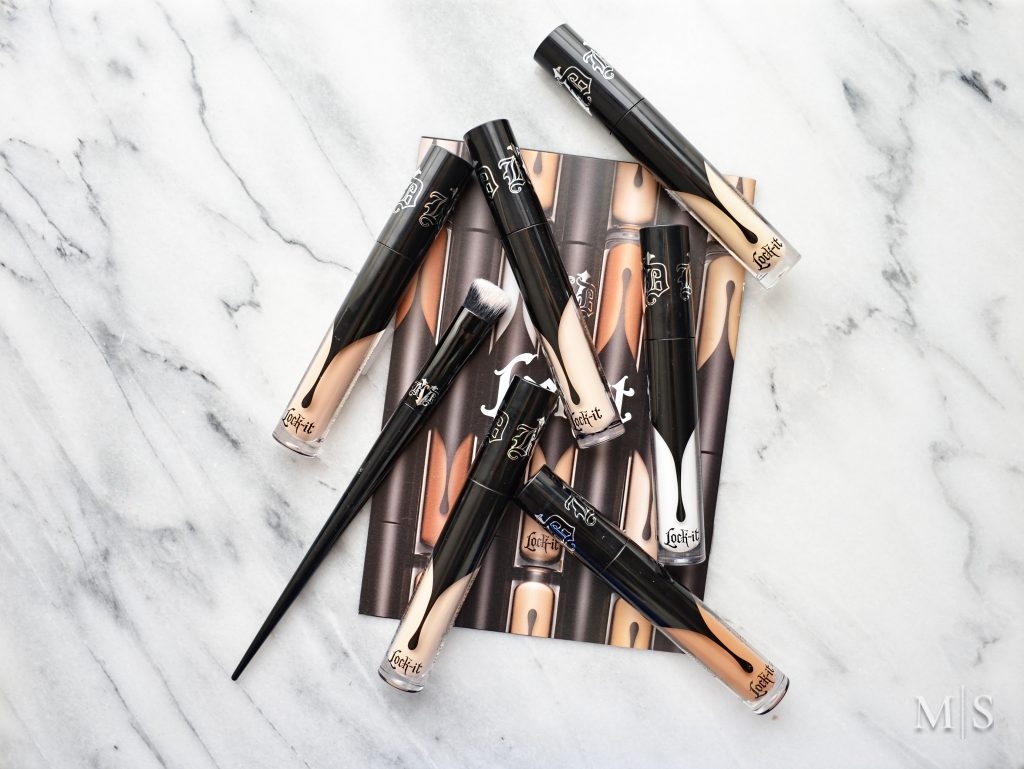 The Kat Von D Lock It Concealer Creme is a rich creamy concealer with full coverage and 24h wear. The formula is loaded with complexion brightening pigments and ultra nourishing Hydra-Boost Complex which help with hydration and make for a crease proof formula.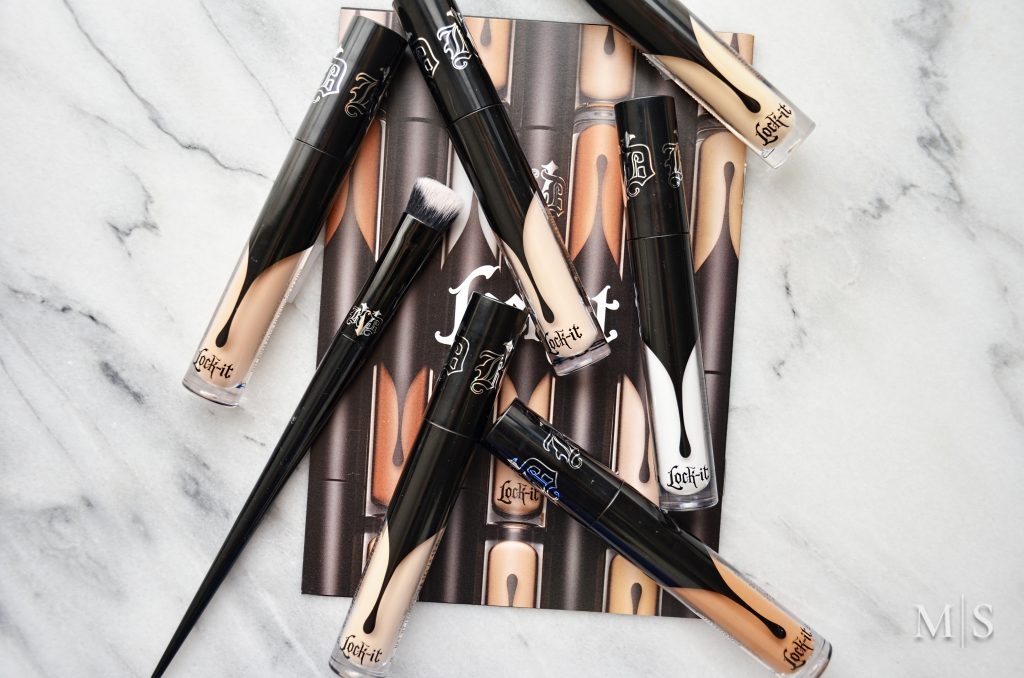 The line has 22 different shades which is an amazing range for a concealer, there's literally a shade for every skin tone. There are shades with warm, neutral and cool undertones that makes this concealer perfect for the under eye area but also for concealing any blemishes and imperfections on the skin, color correcting, contouring and also baking. The shade range also includes a pure white shade called White Out which is great for dramatic highlighting and also mixing with other shades.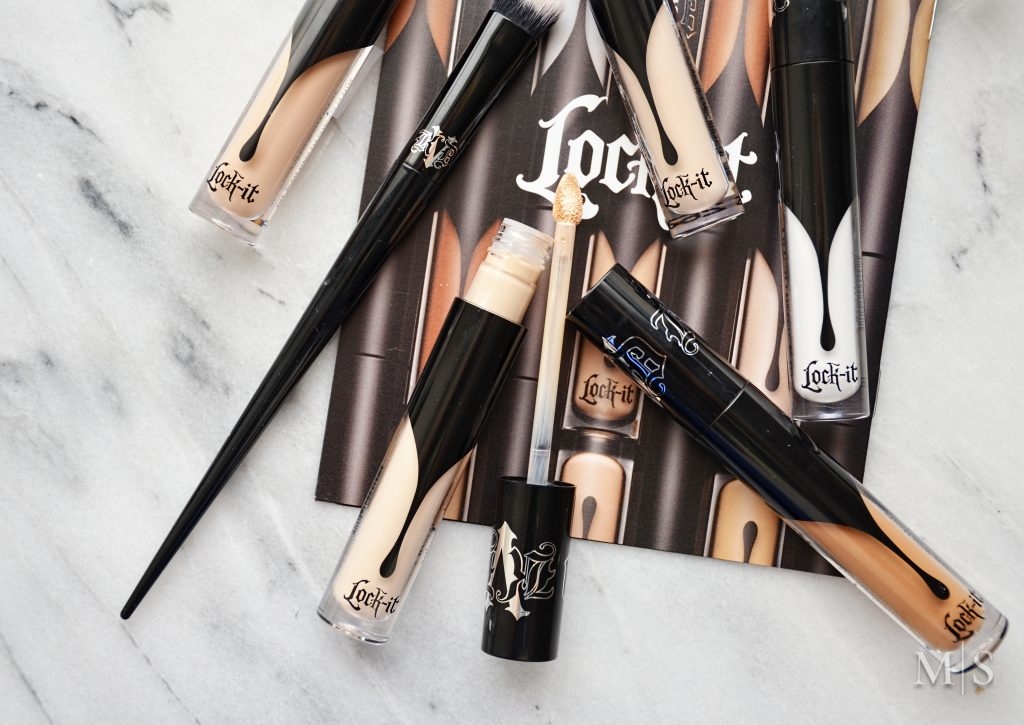 For everyday use I prefer a neutral toned concealer so the shade in Light 5 is perfect for my light to medium skin tone. The shade is described as fair cashmere with neutral undertones so it shows up lighter on my skin which I prefer for a concealer. For shade reference the shade in Light 5 is very similar to the Light Neutral shade from the Urban Decay Naked Concealer.
The formula of the Lock It Concealer is creamy and super pigmented, I needed half the amount of product to conceal my under eye area than my other concealers. The teardrop shaped applicator is great for precise concealing and also makes for an easy application on the hard to reach areas like around the nose and inner eye area. For blending I used the Kat Von D Lock It Edge Concealer Brush and it worked really well. The brush is very well made and it's densely packed so it blends the concealer like a dream. The concealer blends on the skin super nicely and also looks very natural despite having full coverage. For setting I used the Lock It Setting Powder and didn't experience any creasing through the day.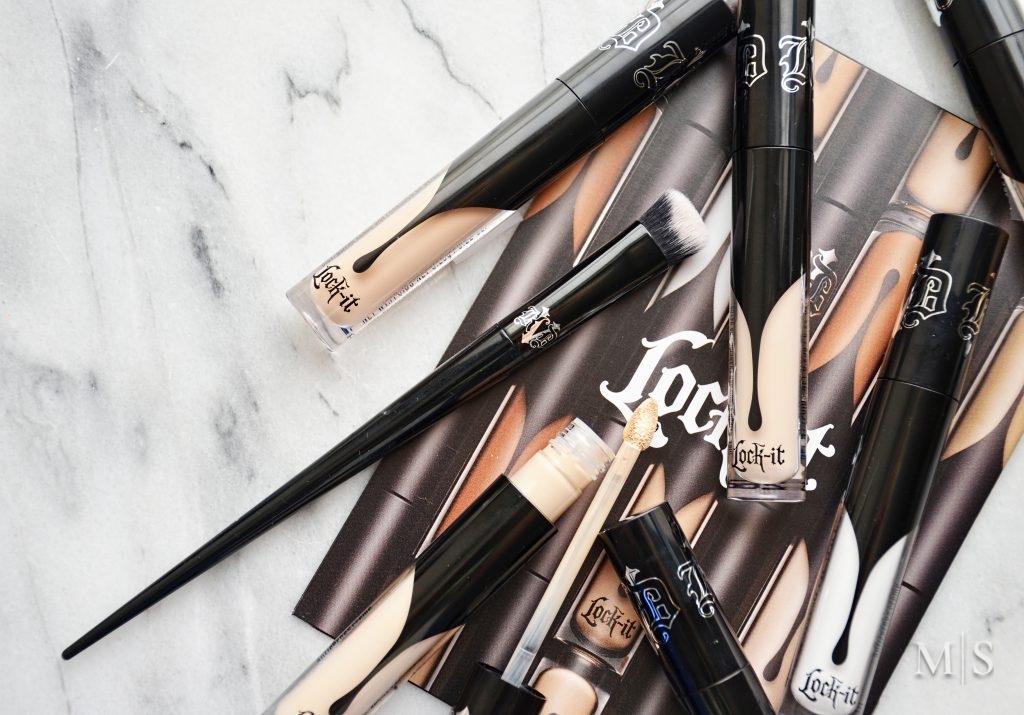 I have a pretty dry under eye area and this concealer didn't accentuate any dryness and actually looks like skin while providing excellent coverage. For blending you can invest in her new brush because it goes so well with the concealer but you can also use a damp beauty sponge if you like a more natural coverage. Less is more with this concealer so a tube will last you for awhile.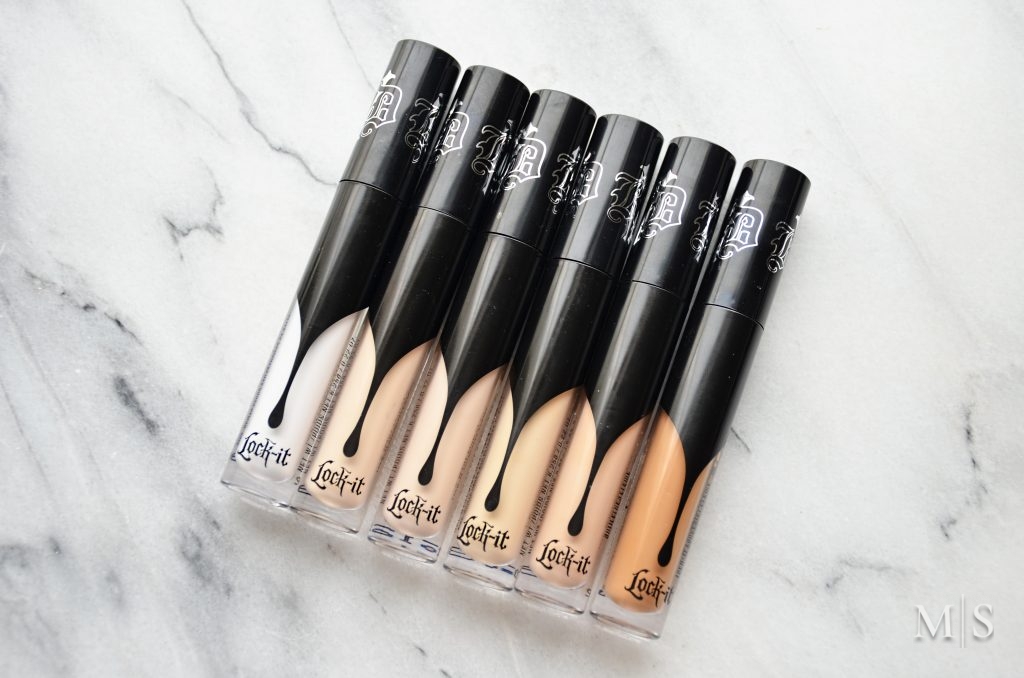 The shades that I received for testing are: White Out (pure white), Light 3 (fair shell with warm undertone), Light 5 (fair cashmere with neutral undertone), Light 7 (fair buttercream with warm undertone), Light 13 (light bisque with cool undertone), Deep 35 (deep clay with neutral undertone)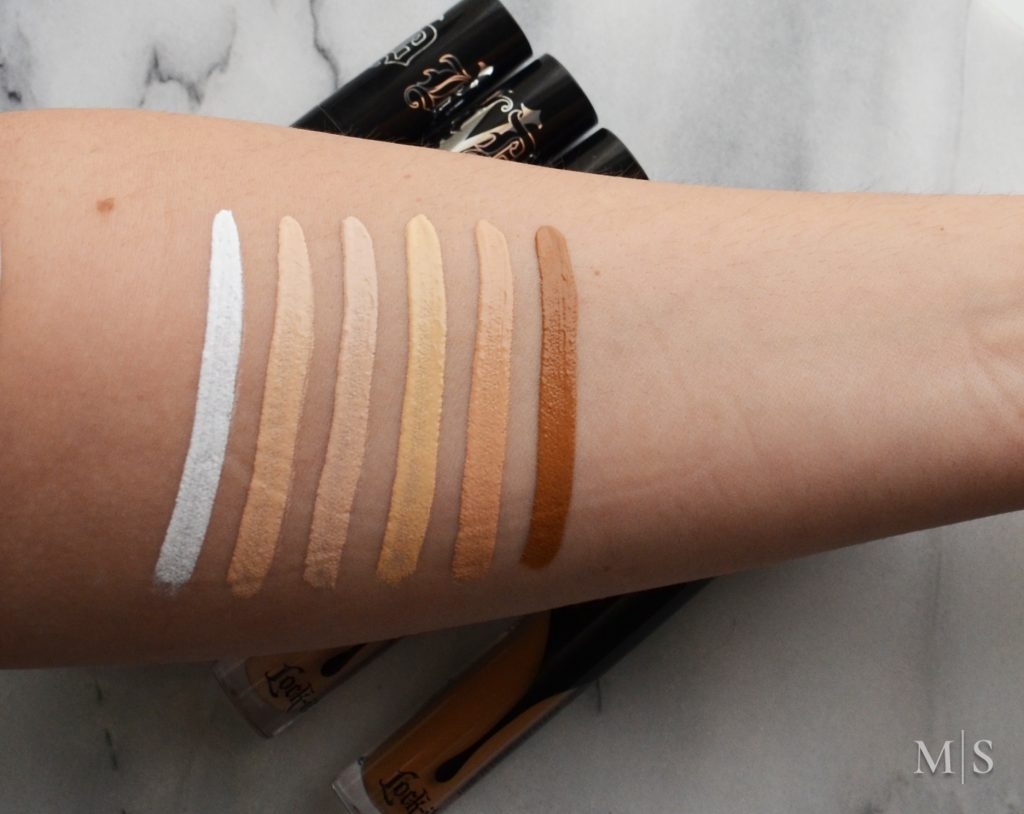 Swatches of the Kat Von D Lock It Concealer Creme L to R: White Out, Light 3, Light 5, Light 7, Light 13, Deep 35
The shades in the light family are pretty versatile so Light 3, Light 5 and Light 7 all work for my skin tone. The shade in Light 13 despite being described as light doesn't work for my skin tone because it's too dark to be used on the under eye area. The shade in Deep 35 makes for a great contour shade hence the neutral undertone.
The Kat Von D Lock It Concealer Creme is available at Sephora and katvondbeauty.com and it's priced at $26.
*Four of the shades were provided by Kat Von D Beauty for review consideration and the other two shades I received from Influenster for testing purposes.