Jouer recently released a new foundation called the Essential High Coverage Creme Foundation. It is a super concentrated formula that provides full coverage and an airbrushed matte finish. They released 18 shades and announced that more shades are coming in the future.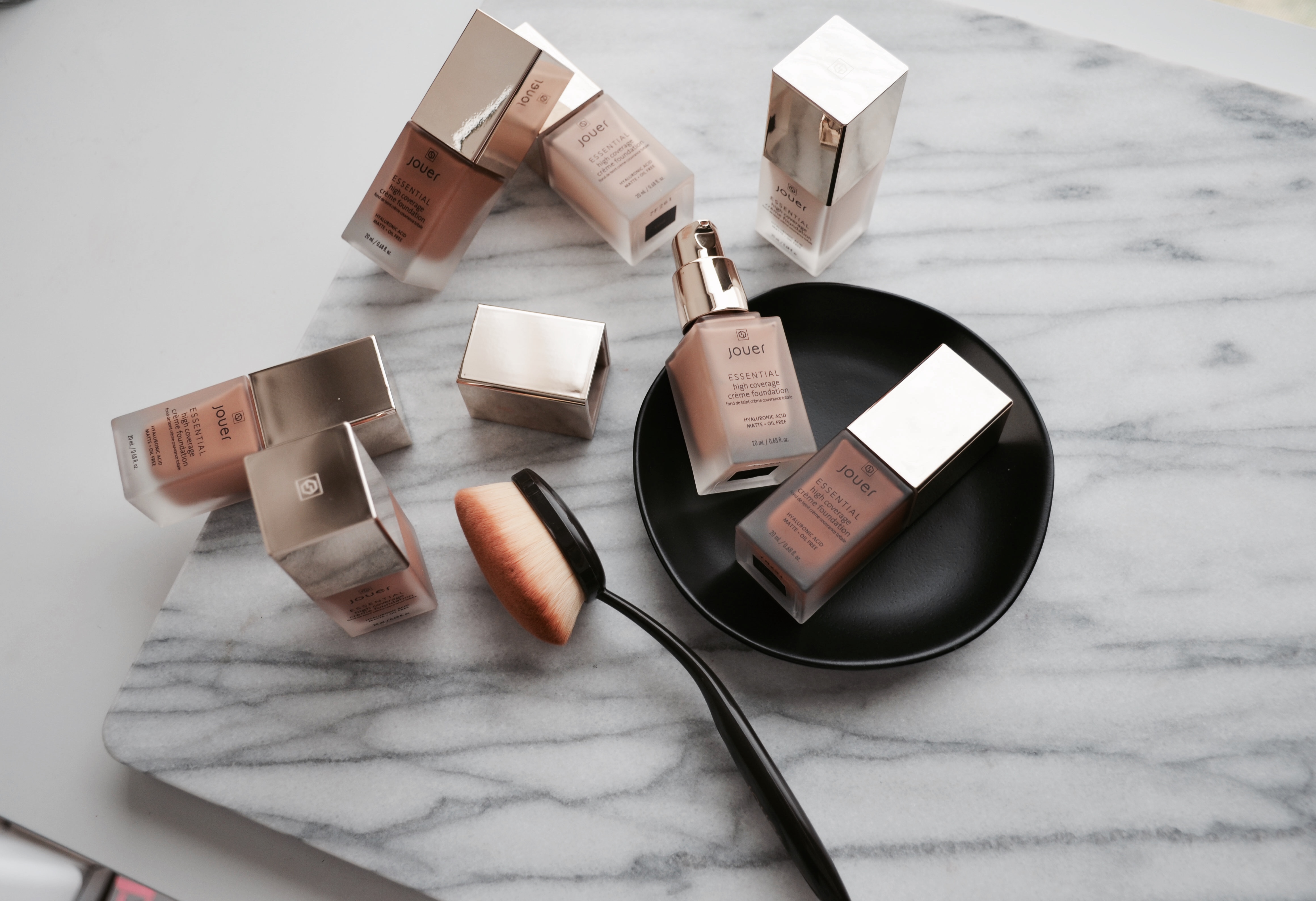 The formula of the Jouer Essential High Coverage Creme Foundation is oil free and contains a lot of good ingredients like Chamomile and Cucumber Extract, Hyaluronic Acid and Tripeptide Complex.
If you though that you already have full coverage foundations well think again, because the new Jouer foundation has the fullest coverage that you can get without looking fake and caked up. You literally need half a pump to cover your whole face and then some.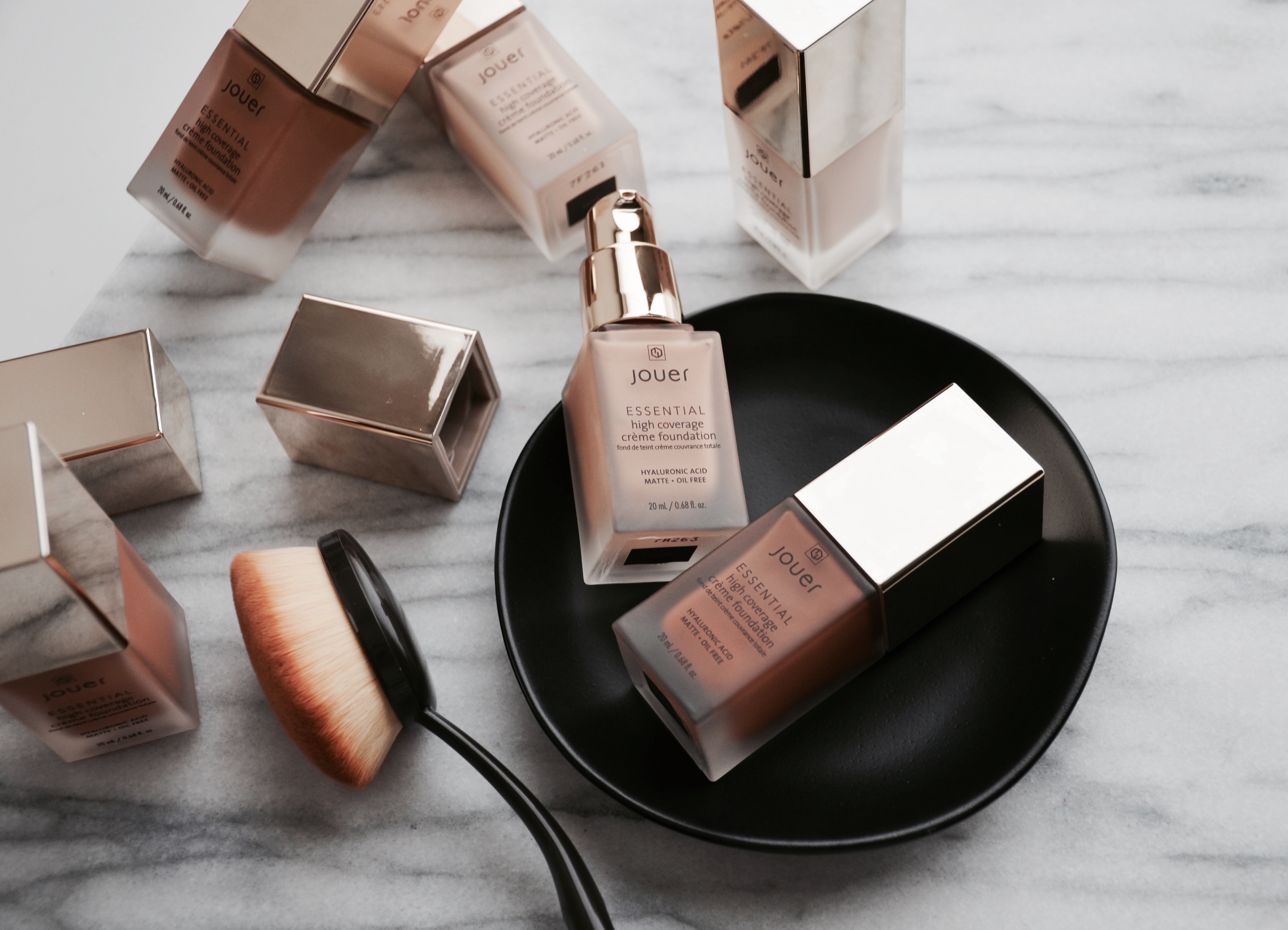 Jouer also released a Essential Precision Foundation Brush to go with the foundation. It's an oval type of brush which I like for applying foundations. It gives an airbrushed look to the skin but also doesn't soak up a lot of product so you get the most coverage when using these types of brushes.
The bristles of the brush are very soft and gentle on the skin. You don't need to apply a lot of pressure when using the Essential Precision Foundation Brush. As a result, the brush doesn't tug on your skin like other brushes do.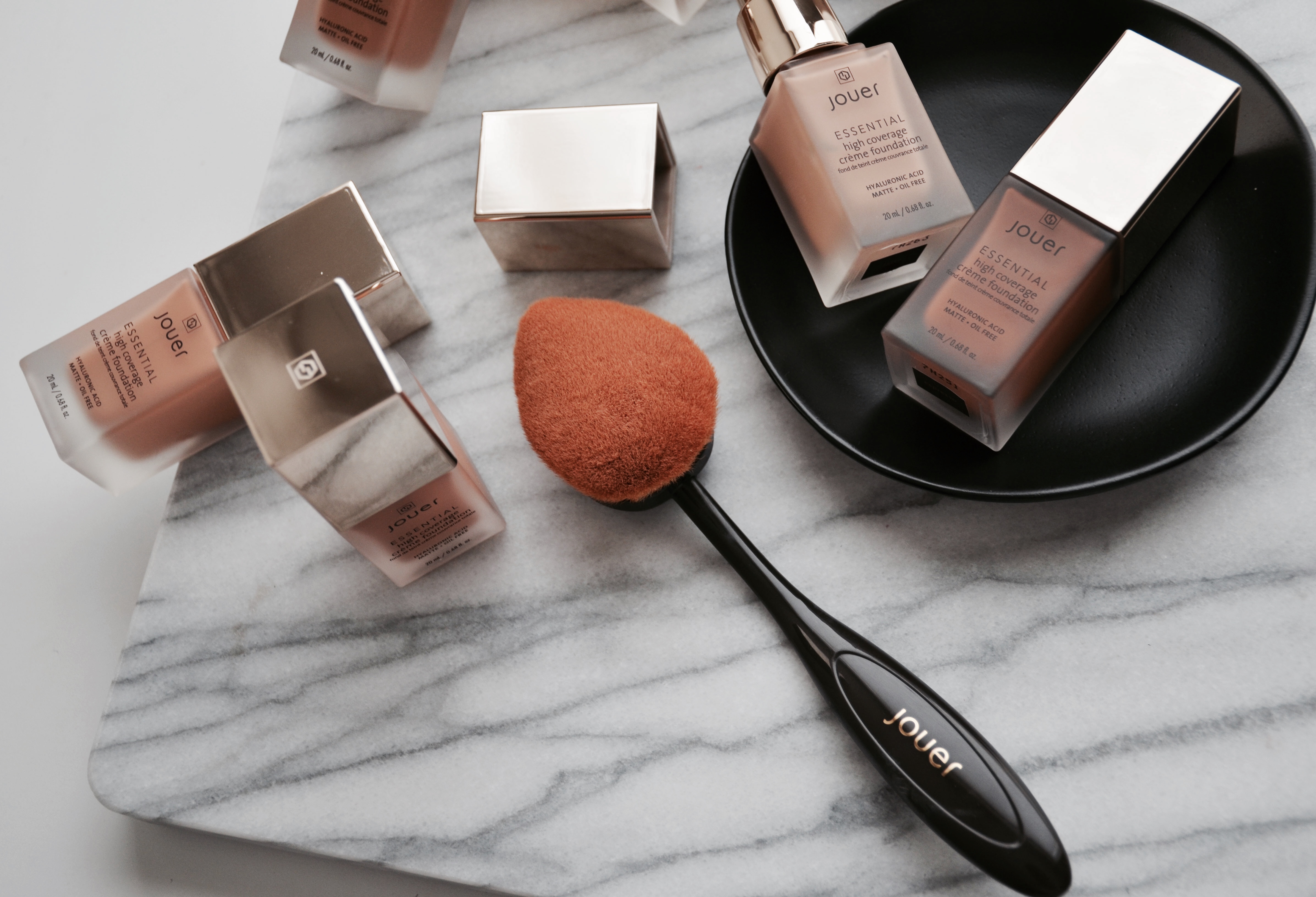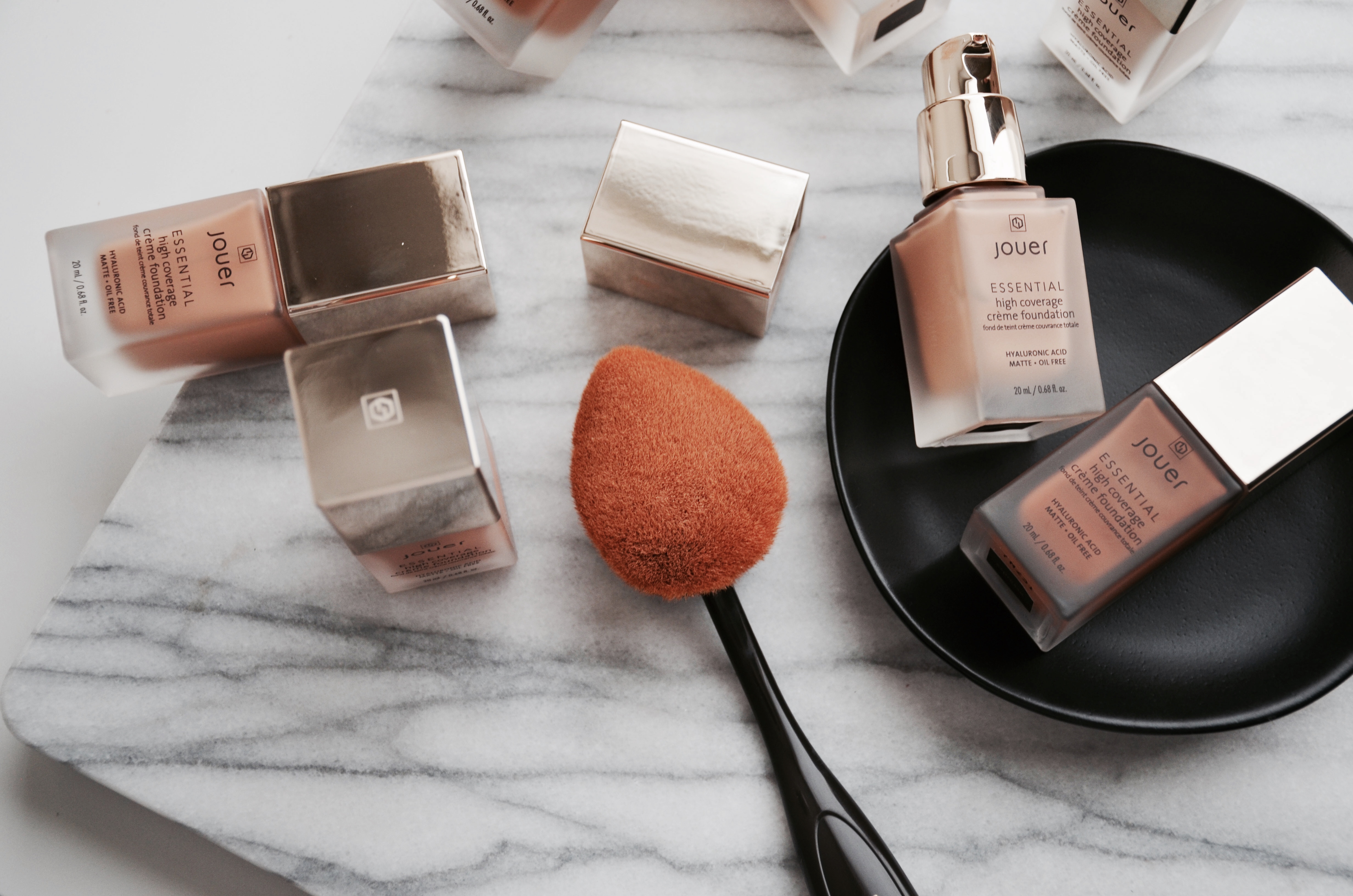 As a person who prefers her makeup on the lighter side, I like to use a damp sponge with this foundation. I rarely wear full coverage, so a damp sponge takes away a little bit of coverage and sheers it out. I have normal to even dry skin in the winter so I find that I have to prep my skin with hydrating primer before I apply the foundation. But I do that with every matte foundation, so no surprise there.
The finish that the Jouer Essential High Coverage Creme Foundation gives is really airbrushed. It manages to give full coverage but still looks like skin. The finish is matte but it doesn't appear flat on the skin. It's also lightweigh and the consistency is quite runny so it doesn't feel like you are wearing a lot of makeup.
The shades in the Jouer Essential High Coverage Creme Foundations are as follows:
Alabaster (very fair skin with peachy pink undertones)
Pearl (very fair skin with beige to peachy undertones)
Shell (light skin with cool pink undertones)
Porcelain (light skin with neutral to peach undertones)
Sand (light skin with warm peachy undertones)

Swatches L to R: Alabaster, Pearl, Shell, Porcelain, Sand
Almond (medium skin with peachy undertones)
Fawn (medium skin with neutral to golden undertones)
Latte (medium to tan skin with golden peachy undertones)
Caramel (medium to tan skin with caramel to golden undertones)
Macchiato (tan skin with golden beige undertones)
Bronzed (medium to tan skin with neutral undertone)
Nutmeg (tan skin with warm golden undertones)

Swatches L to R: Almond, Fawn, Latte, Caramel, Macchiato, Bronzed, Nutmeg
Cafe (dark skin with golden red undertones)
Walnut (dark skin with neutral yellow to olive undertones)
Cocoa (dark skin with warm yellow undertones)
Carob (deep skin with golden to auburn undertones)
Espresso (deep skin with rich brown to golden undertones)

Swatches L to R: Cafe, Walnut, Cocoa, Carob, Espresso
I matched myself to the shade Fawn which is the closest to my natural skin tone. For shade reference, I wear the shade in Punjab in Nars foundations and I'm around NC25-30 with Mac foundations.
Bottom line, the Jouer Essential High Coverage Creme Foundation is a full coverage lovers dream. I would say this foundation will work for people with oily and combination skin types. If you have dry skin you still can make it work, you just need to prep the skin really well before application.
As a lighter coverage lover, I don't see myself reaching for this foundation on daily basis but I do love the finish for special occasions makeup or night time makeup.
What coverage foundation do you wear on day to day basis?
*PR Sample
SaveSave
SaveSave