Hourglass had a special preview on Instagram of this year's LE Holiday palette and of course I had to get it. This year Hourglass will release the Ambient Lighting Edit Volume 3 Palette which is the palette that comes with six shades.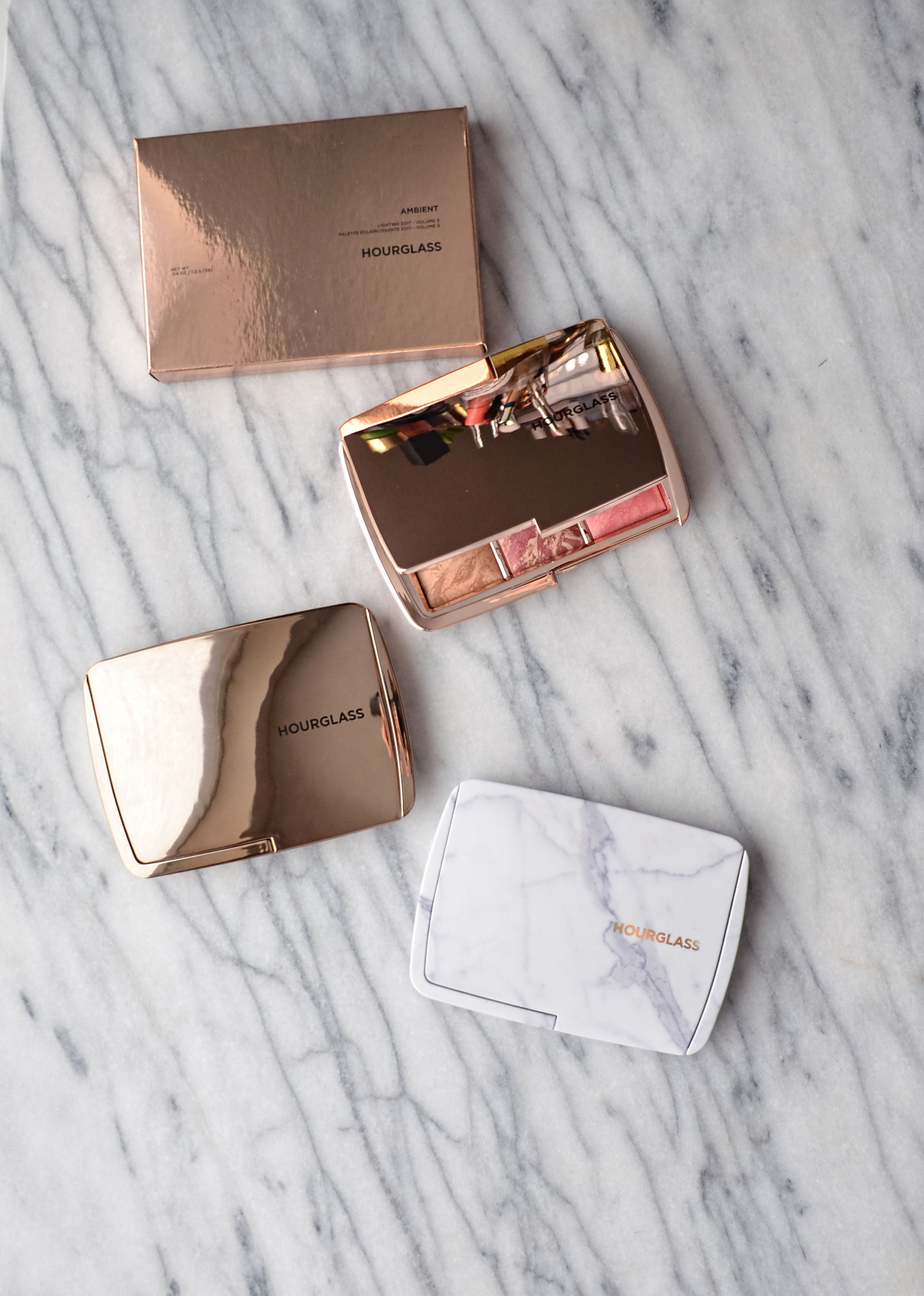 The palette is housed in beautiful rose gold packaging and has the Hourglass signature look.
As I mentioned before, the Hourglass Ambient Lighting Palette Volume 3 comes with six powders:
Diffused Light (finishing powder)
Hypnotic Strobe Light (strobe powder)
Dim Light (finishing powder)
Luminous Bronze Light (bronzer)
Surreal Halo (blush)
Pure Effect (blush)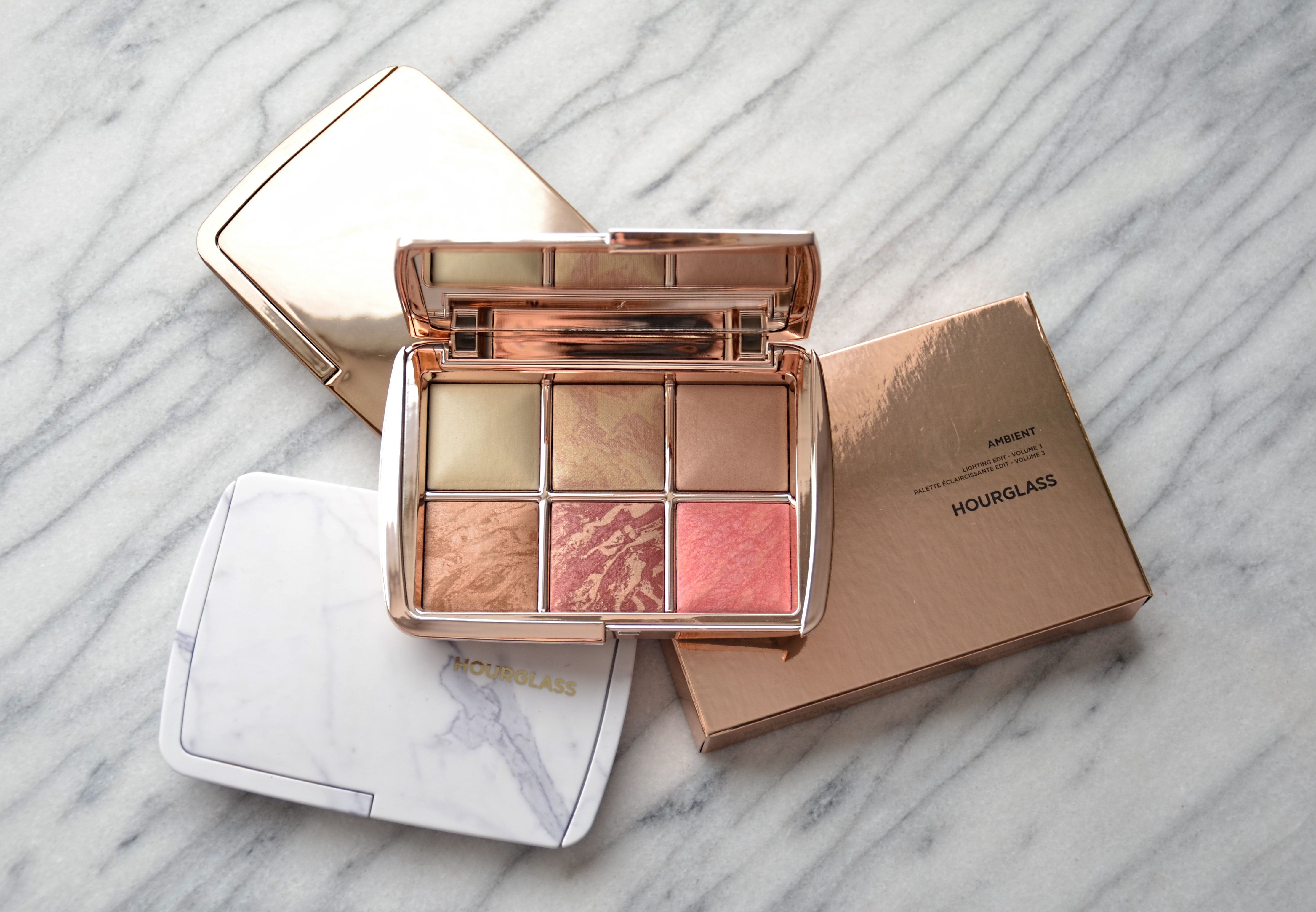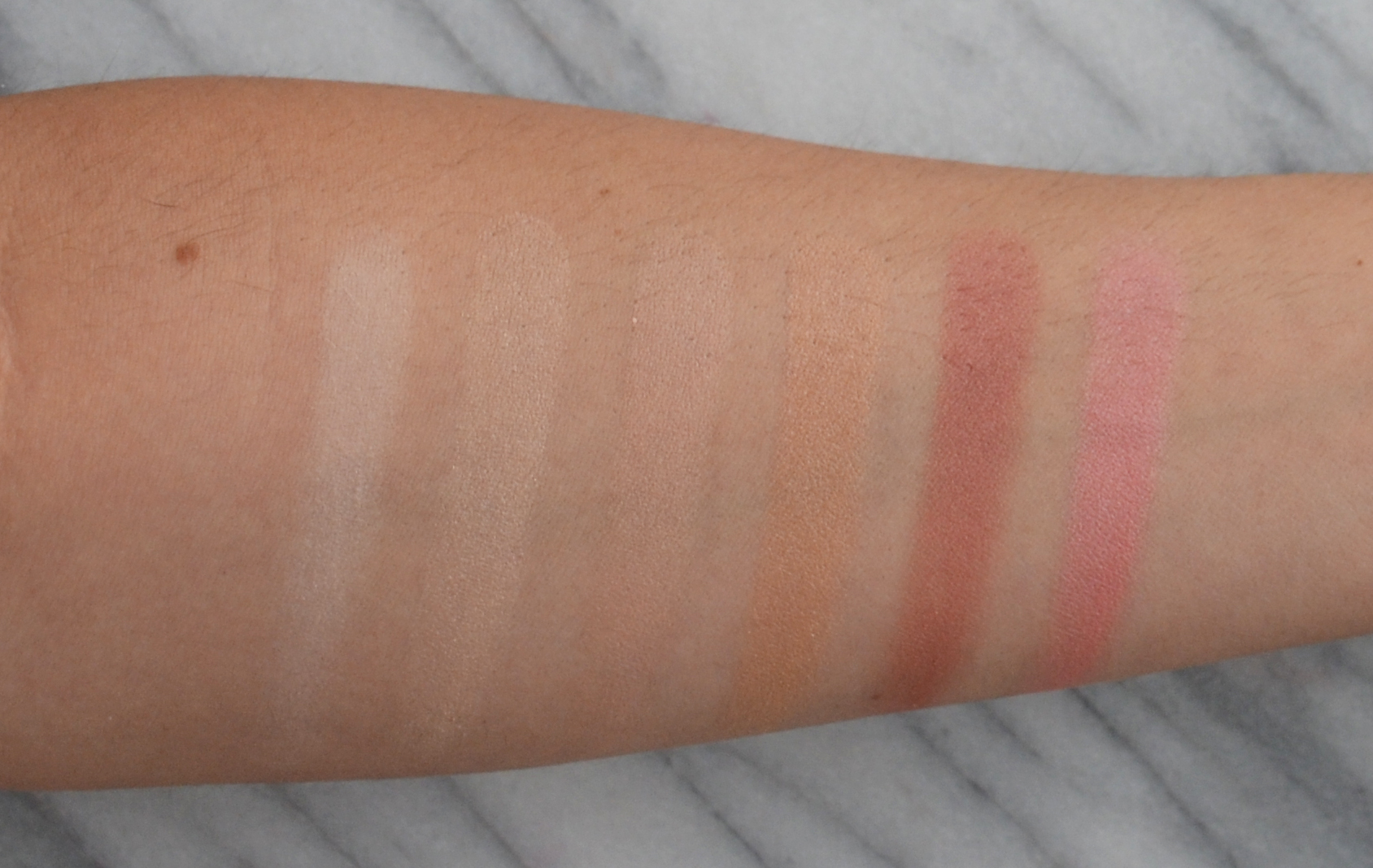 Swatches of the Ambient Lighting Edit Volume 3 L to R: Diffused Light, Hypnotic Strobe Light, Dim Light, Luminous Bronze Light, Surreal Halo, Pure Effect
Three of the six powders are new never before seen shades that are exclusive to the palette. That includes the strobing shade in Hypnotic Strobe Light and the two blushes in Surreal Halo and Pure Effect.
Regarding the amount of product you are getting, have in mind that this is not a value palette. You get 1.3g of product per pan that totals to 7.8g of product for $80. I think these palettes are a great option for people who want to try more powders at once for basically the price of two full size powders. For reference the Hourglass Ambient Lighting Powders are $46, the bronzers are $50 and both the blushes and strobing powders are $38.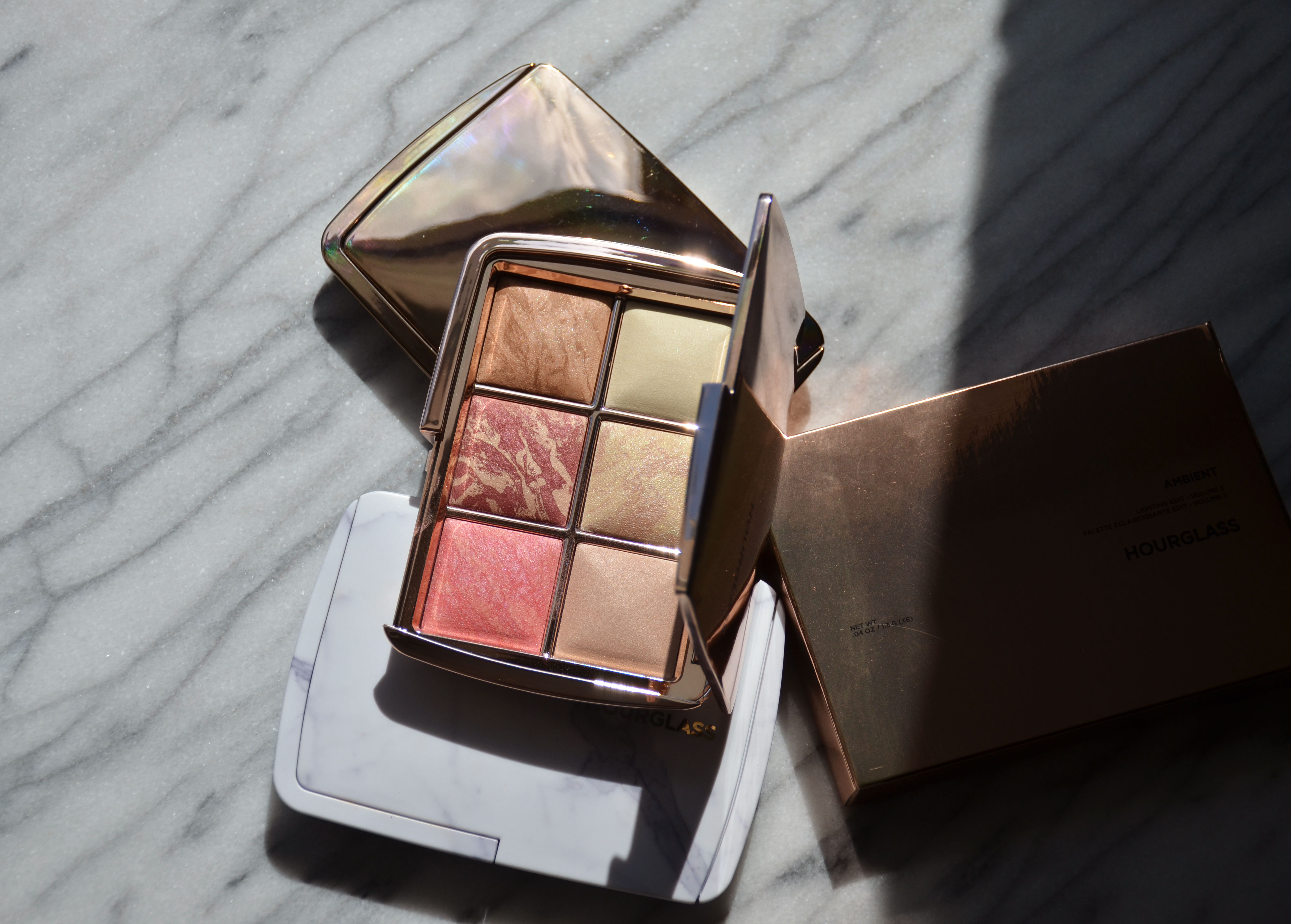 The formula is never a miss when it comes to any Hourglass powders. They are soft, pigmented but never over the top. The finishing powders give the "my skin but better" effect. I use Diffused Light to brighten my under eye area since it's a yellow powder. Dim Light is my perfect all over face powder that gives me a glow in within look without any shimmer.
Hypnotic Strobe Light is a beautiful light champagne shade. As with every Hourglass Strobing Powder, the finish is subtle and natural and in my opinion, perfect for every day wear if you prefer your highlighter on the natural side.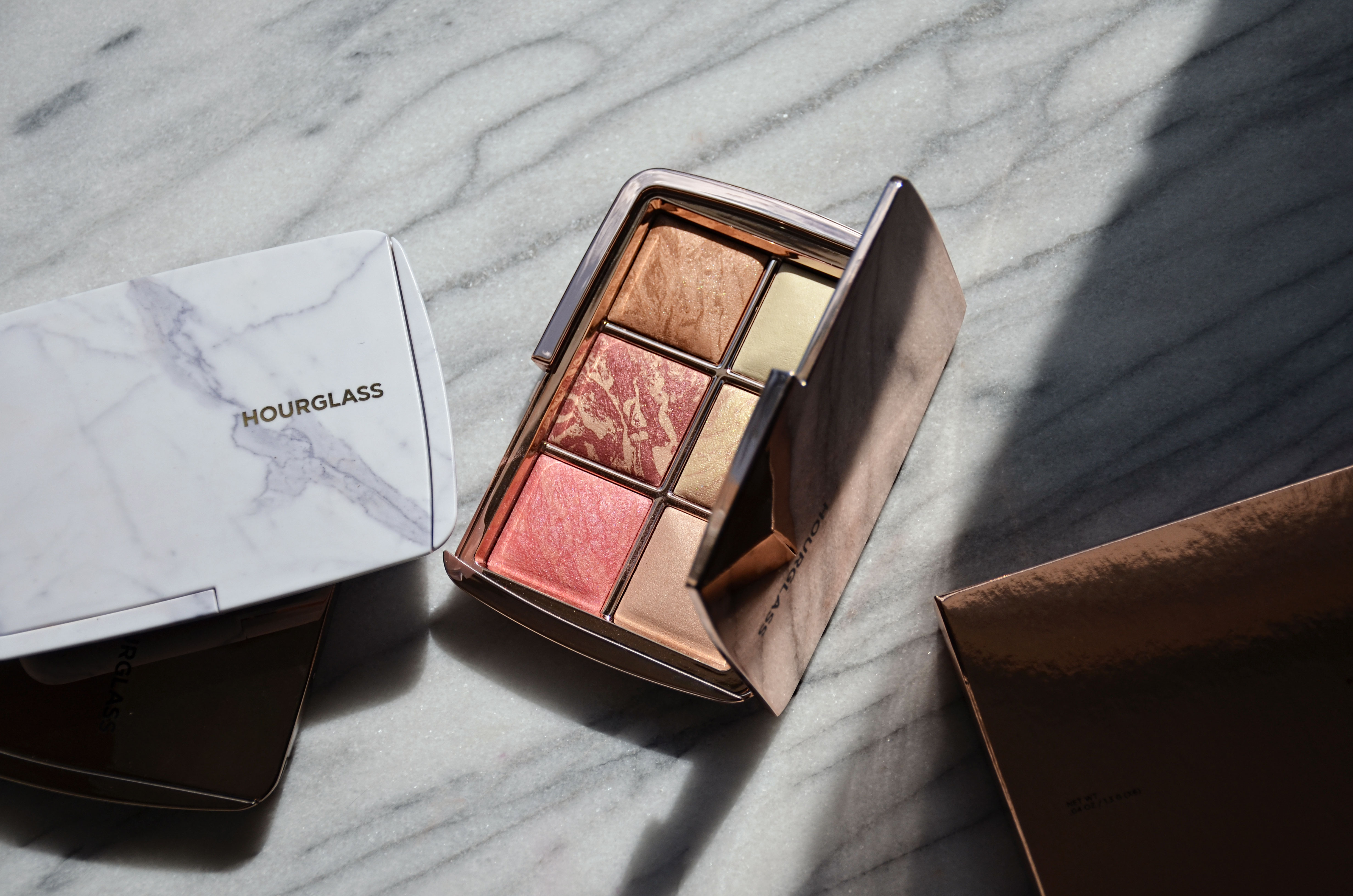 Luminous Bronze Light is a medium warm toned bronze shade that's suited for light to medium skin tones. It's a great shade to warm up your compexion and gives a nice glowy bronzed effect to the skin.
Surreal Halo is a mauve berry shade infused with pale gold. It's the darker shade from the palette but I feel that it will suit most skin tones.
Pure Effect is a beautiful glowy pinky peach shade. This shade actually appears darker in the pan than on the skin when blended.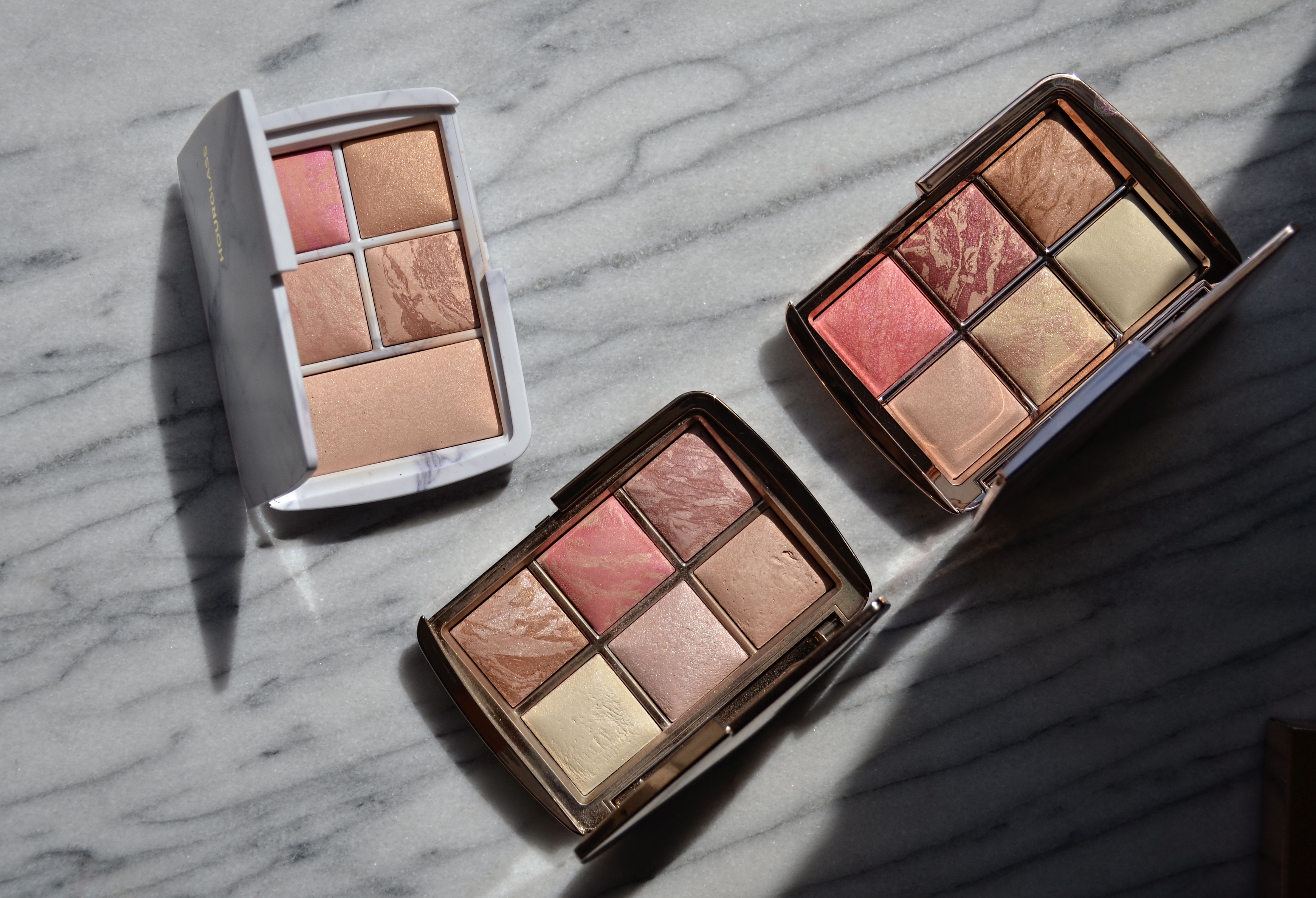 Since I have the previous two palettes, I figured it's a good thing to do comparison swatches so you can see if the new palette is different enough.
The first Ambient Lighting Palette featured three shades that are included in this year's palette. Dim Light, Diffused Light and Luminous Bronze Light are in the first palette. I don't mind getting the same shades since you can see that both finishing powders are well loved from the first palette. I do wish they included a different bronzer shade this time since they released more shades from their bronzer formula.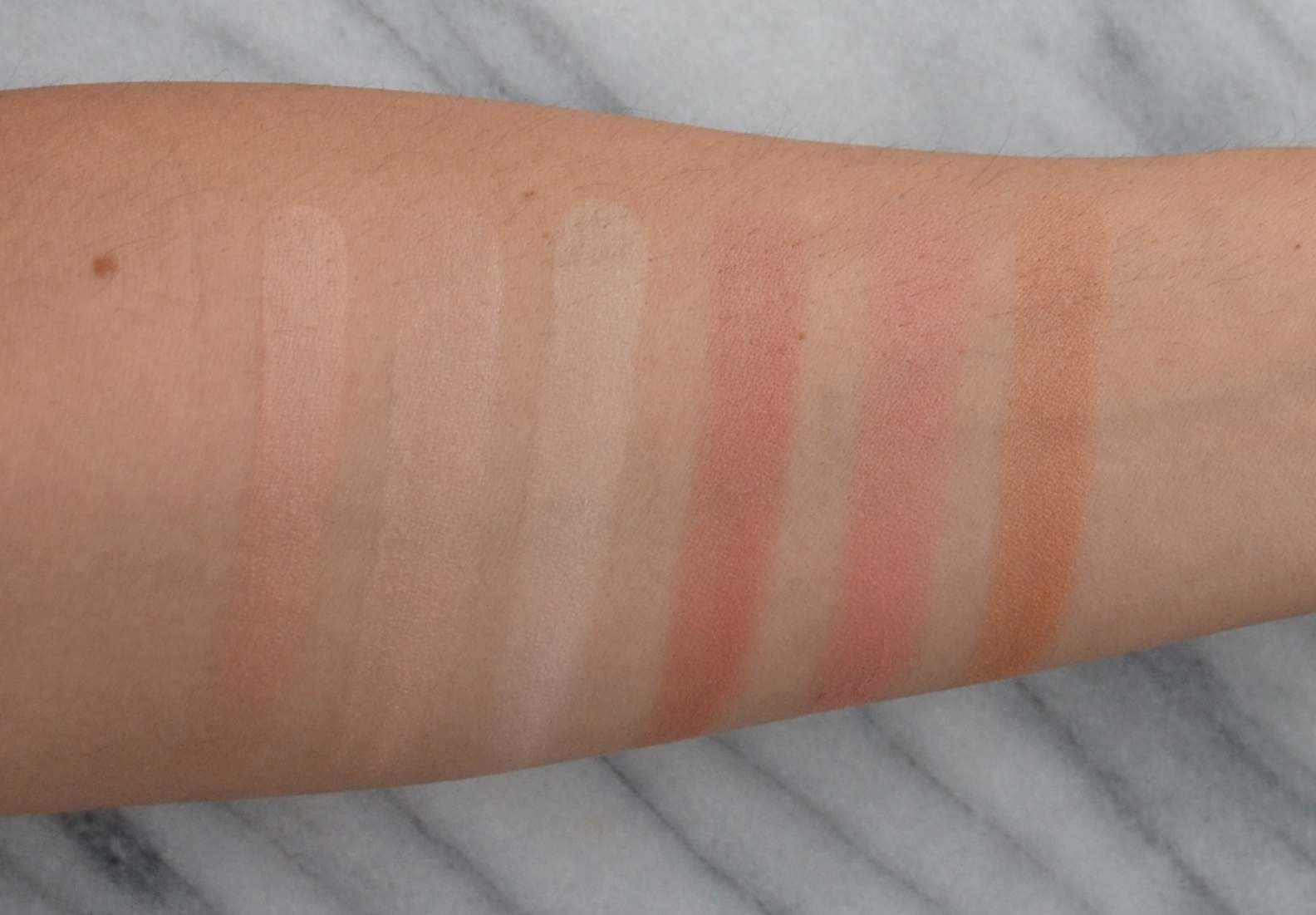 Swatches of the Hourglass Ambient Lighting Edit L to R: Dim Light, Iridescent Light, Diffused Light, Mood Exposure, Luminous Flush, Luminous Bronze Light
Last year's palette was housed in marble packaging. It also featured five instead of the six shades but we did get a bigger pan of the Surreal Light Powder. This palette doesn't have any repeat shades but I found it to be on the lighter side, so I think it was suited for fair to light skin tones.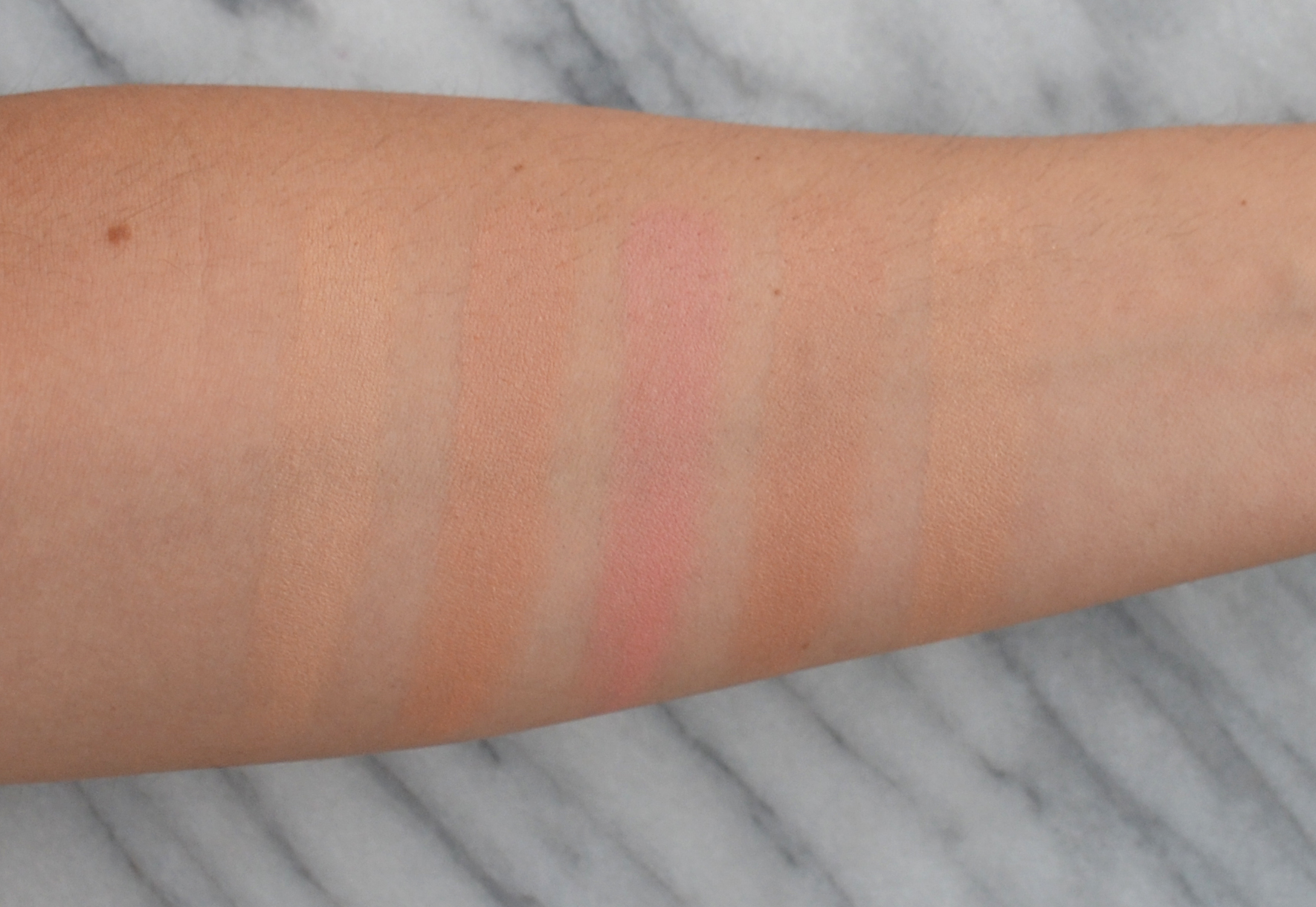 Swatches of the Hourglass Ambient Lighting Edit Surreal Light Palette L to R: Surreal Light, Surreal Bronze Light, Surreal Glow, Surreal Effect, Surreal Strobe Light
I think the Hourglass Ambient Lighting Edit Volume 3 Palette is different enough to justify the purchase if you already have the previous two palettes. These palettes are my favorite to take when I travel since you pretty much get everything that you need when it comes to face powders. Or if you haven't tried much from the brand and you want to treat yourself, they are a great option without spending too much.
The Instagram preview is already closed, so the palette is no longer available for purchase but if I remember correctly from past launches, these palettes usually launch at the end of September at Sephora. Anyhow I will keep you posted as soon as I hear about the exact launch date.
Are you planning on picking up the Hourglass Ambient Lighting Edit Volume 3 Palette?