A natural glow is way harder for me to achieve during the colder months. My skin changes and goes from combo/oily to normal even a little on the dry side. So I take the advantage and use a lot of oils, hydrating products and a lot of highlighters during the colder months.
The Glow Tonic from Pixi Beauty is a cult favorite product so as soon as I saw that Target carries the tonic in a smaller size I immediately grabbed a bottle.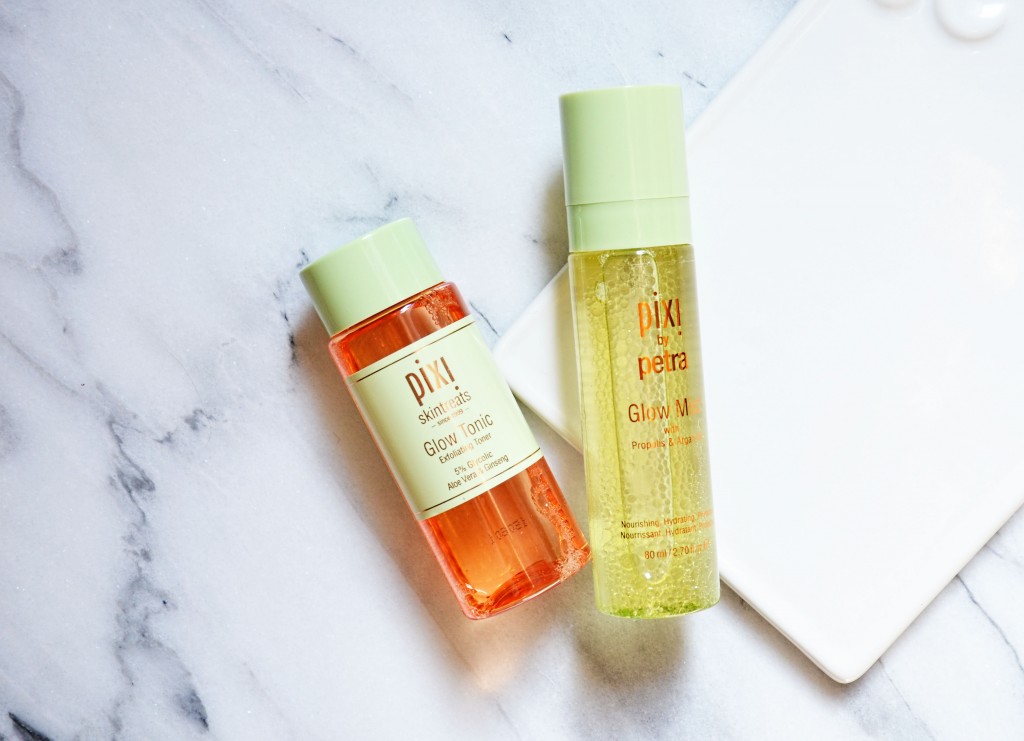 The Glow Tonic is an exfoliating toner that helps to brighten the skin for a natural healthy glow. It has 5% glycolic acid that helps with exfoliating and brightening and aloe vera, ginseng and botanical extracts that nourish the skin and improve your complexion. The tonic is alcohol free and suitable for all skin types.
I've been using the Glow Tonic for more than a month now and I can say that it really does even out skin tone and help with natural glow to your skin. It's gentle enough so it doesn't burn when you apply it to the skin and it has a pleasant scent that doesn't linger. I avoid the eye area because the toner is not meant for that and also because the skin around your eyes is very delicate.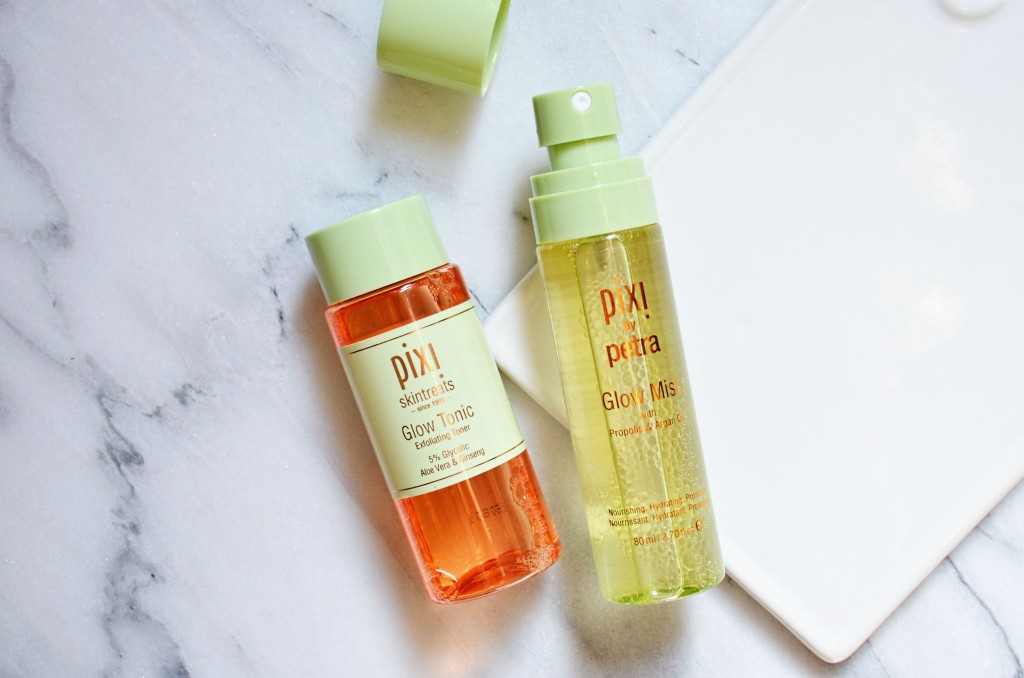 The other product that I've been using a lot is the Pixi Beauty Glow Mist*. It's enriched with 13 natural oils and propolis, aloe vera and fruit extracts. It's supposed to give a luminous and glowy complexion and help with hydration. You can use the mist before foundation to add extra hydration to your skin or after applying your foundation to set you makeup and add a dewy finish.
I've mostly used the Glow Mist after I apply my makeup and it has worked really nicely. It sets my makeup but also adds a glow to my face and enhances the highlighter on my cheeks. Since there is oil in the Glow Mist I think it would work for people with dry, normal and up to combo skin, people with oily skin will probably find the finish too dewy.
Both products are really nice and on the affordable side. If you're looking to add some hydration and glow to your skin care routine check these out and let me know how they worked for you.