Clay masks are one of my favorite to use whenever I'm in need of good deep cleansing. They're amazing at clearing up pores and all the impurities that you have on your skin. Fresh has two products with Umbrian Clay which is mineral rich clay and origins from Italy. This unique clay has been around for centuries and has been used by the Etruscans.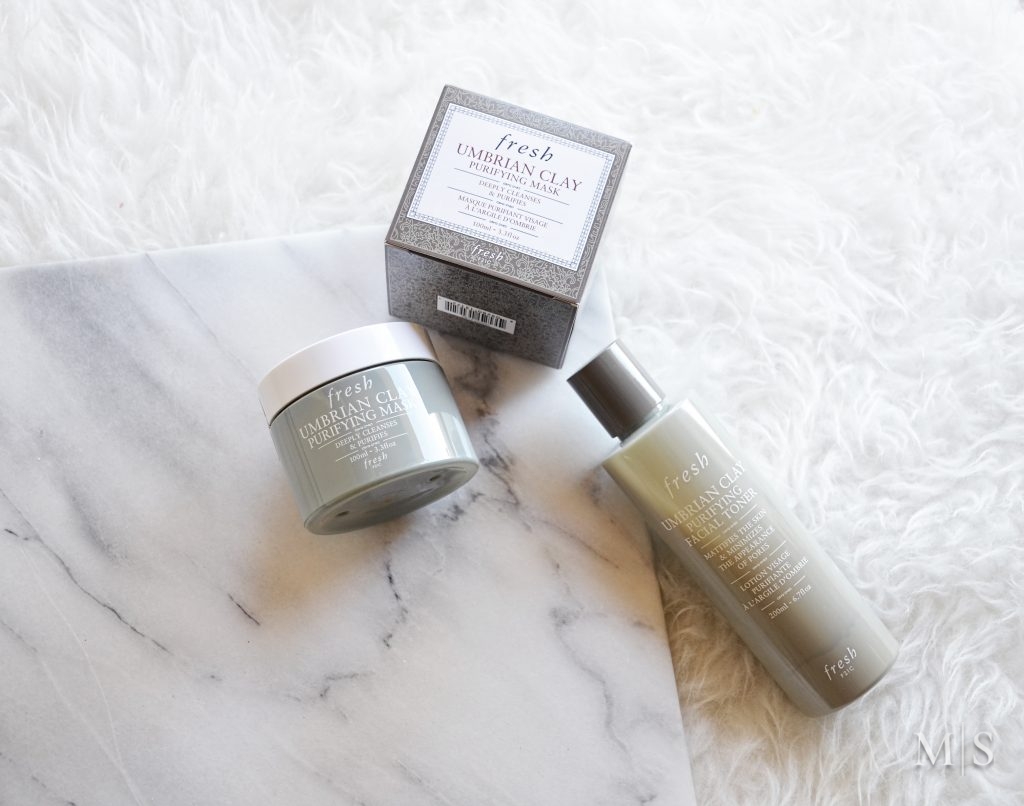 The first product and a pretty unique product, the Fresh Umbrian Clay Purifying Facial Toner is a balancing toner that combats skin congestion, absorbs excess oil and purifies the skin leaving you with soft and healthy looking skin.
Other ingredients that are in the toner are cinnamon bark, burnet root and lavender flower water which helps with refreshing and also clarifies the skin without stripping it of it's essential moisture.
The Umbrian Clay Purifying Facial Toner is good for: normal, oily, combination, dry and sensitive skin. My skin is pretty normal these days and it's all because of this toner. I like to use it in the morning before my moisturizer and I like how it leaves me skin clean but also not dry and tight feeling.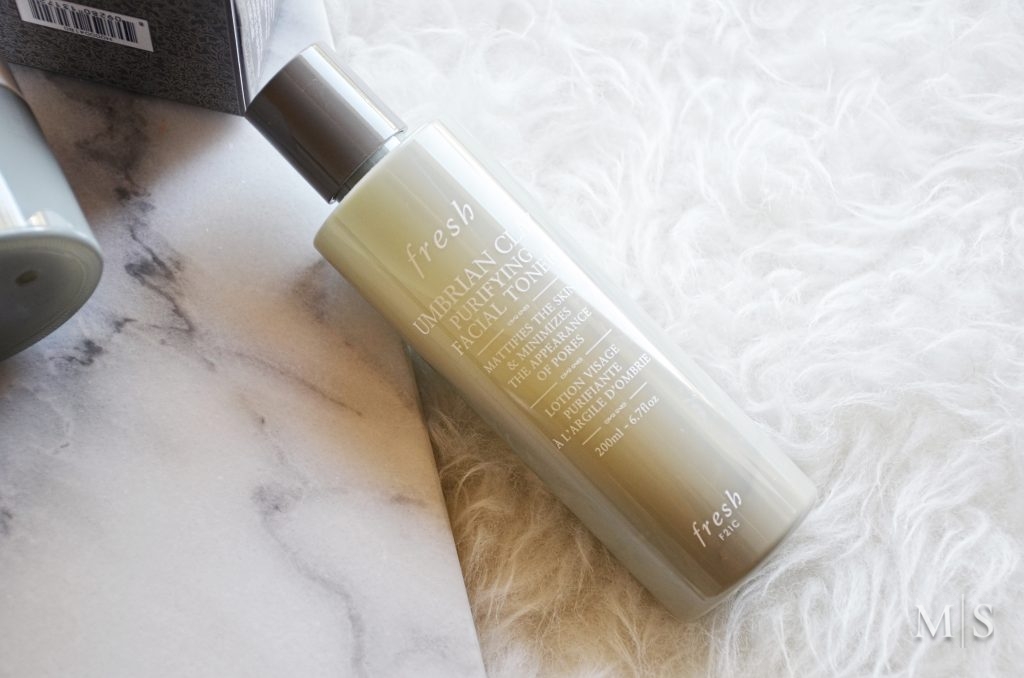 The toner comes in a bottle that you have to shake before application and you can use a cotton pad for application just make sure to avoid the eye area. Fresh recommends using the toner after cleansing but since I don't cleanse my skin in the morning, I do that at night, I apply it on bare skin. You can use the toner daily, morning or night.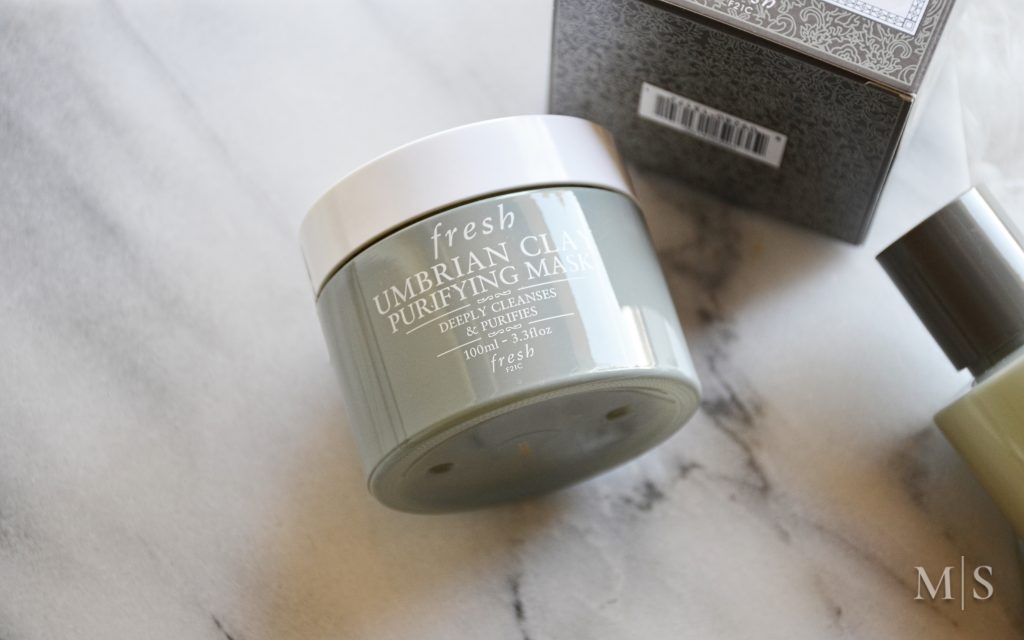 The other clay product from Fresh comes in a form of a mask. The Fresh Umbrian Clay Purifying Mask is a charcoal-toned treatment that can be used as a mask, a deep cleanser or a spot treatment. What it does is, it minimizes the appearance of pores while purifying the skin without stripping.
It's made with Umbrian Clay which is a charcoal-toned clay and has high mineral content that helps with balancing, purifying and clarifying the complexion. Sandalwood Oil helps to calm the skin and chamomile flower and lavender water help with soothing.
To use as a mask just leave it for 3-5 minutes and then rinse. If you would like to use it as a spot treatment you can apply product on the affected areas, wait for it to dry and then rinse. To use as a deep cleanser apply on damp skin and then rinse.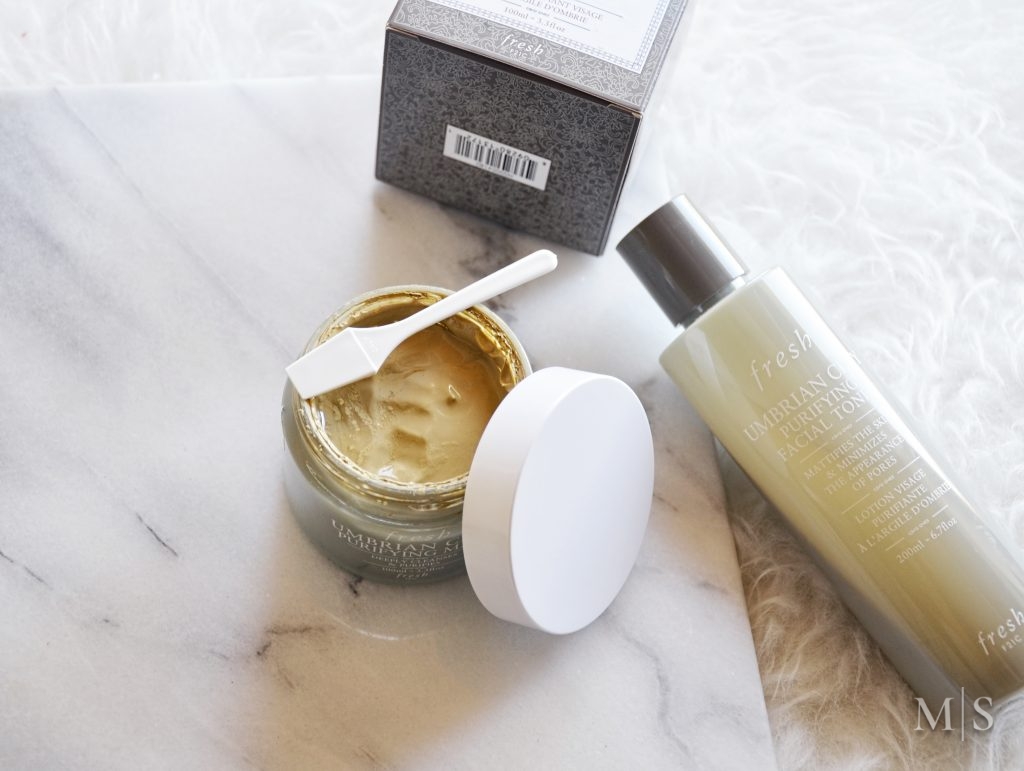 I've used the Umbrian Clay Purifying Mask as a mask and also as a spot treatment and both has worked really well for my skin. I use the mask once a week to deep cleanse and purify my skin because I'm wearing makeup almost every day so my skin need deep cleansing at least once a week. As a spot treatment I use it on spots and sometimes even sleep with it and I've noticed that it helps a lot with the redness and also soothes the spots.
Both products are really nice and I recommend them if you have a need for deep cleansing. Especially the mask is worth investing in since it's a multi-use product.
The Fresh Umbrian Clay Purifying Cleanser and Mask are available on fresh.com and Sephora.
*PR Sample