Fall is one of my favorite seasons when it comes to colors in beauty but also the beautiful colors in nature. I love the warm orange and red shades that the trees change in to and I also love using those colors in my makeup routine.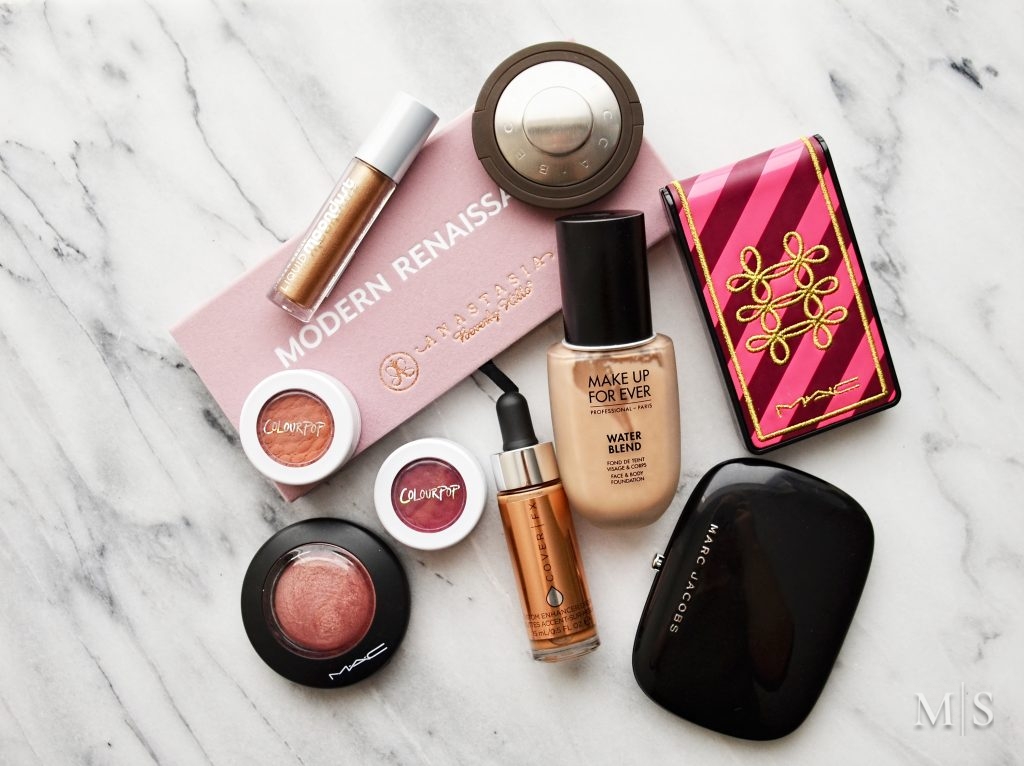 In today's post I wanted to share my favorite shades and some products that I've been loving that all represent fall to me. I skipped on the lip products because they're a totally separate post since I have so many so expect the next post to be all about my favorite fall lip shades.
When it comes to my base during the colder months I have to reach for something more hydrating since my skin gets dry. It seems that the dry air that we have in Colorado has totally changed my skin from combo/oily to normal with the occasional dry patches. The MAKE UP FOR EVER Water Blend foundation is perfect for the summer because of the consistency, it's very light and waterproof but also buildable. But because it's also hydrating I also like to use it during the colder months.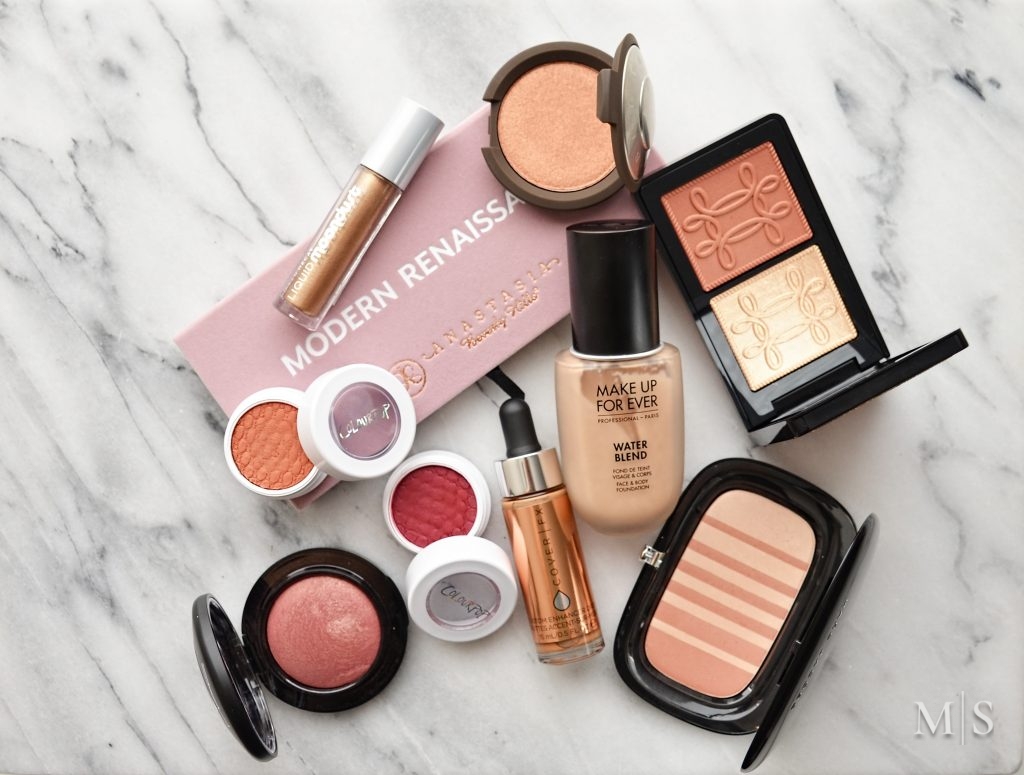 For my eye makeup I stick to warm orange, red and bronze shades. I've been loving the new Colourpop eyeshadows in Elixir and Paradox which are both part of their fall collection. When I want a quick eye makeup look I've been reaching for the Urban Decay Liquid Moondust Cream Eyeshadow in Zap, a gorgeous golden bronze that doesn't crease or budge all day. And the eyeshadow palette that screams fall to me is of course the Anastasia Beverly Hills Modern Renaissance palette. With all those warm orange, red and brown shades it is perfect for the upcoming months.
When it comes to cheek products I either stick with neutral shades or go for orange toned blushes and also some berry shades. Depending on my eye makeup if I'm going for a neutral eye I always like to add a pop of color via my blush and lipstick.
MAC Love Thing is a beautiful berry shade with golden pearl that I like to pair with a neutral eye and vampy berry lips. For coppery orange shades, Becca Blushed Copper and MAC Nutcracker Sweet Copper Face Compact are both beautiful. And my go to neutral blush and one of my current favorites is the Marc Jacobs Air Blush in Flesh & Fantasy, which literally goes with every makeup look.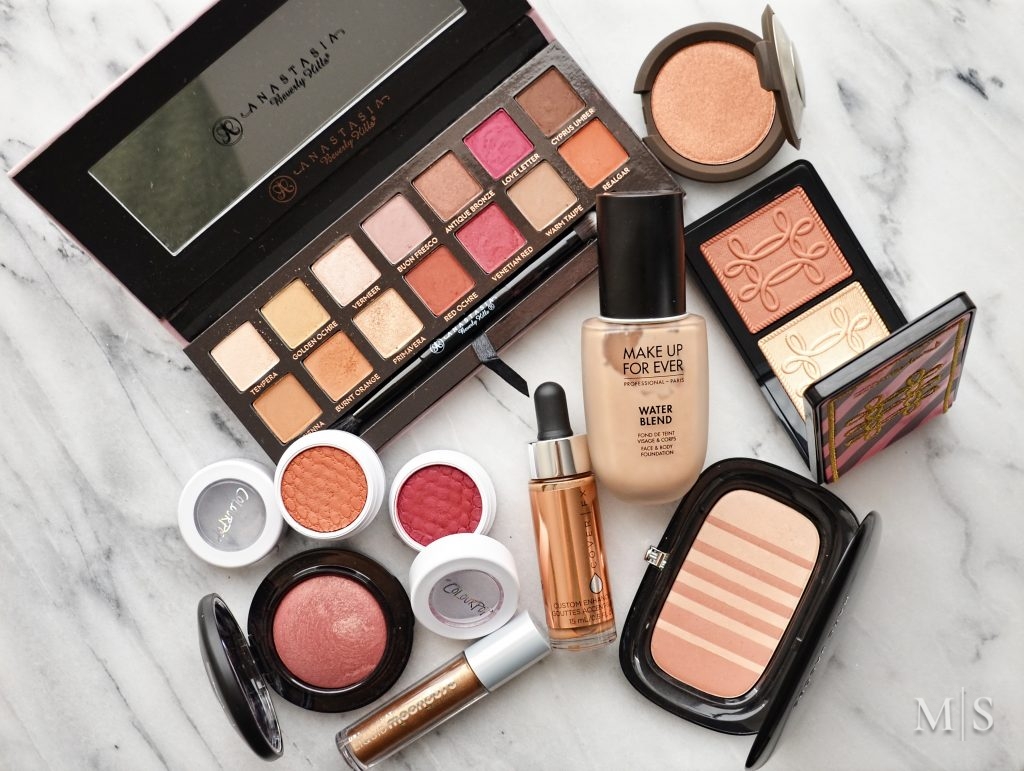 I've been using cream and liquid bronzers a lot. I love them for the summer time but also since my skin can be a little dry I also like them for the colder months. One liquid bronzer that I have been using a lot is the Cover FX Custom Enhancer Drops in Sunkissed which is the lighter of the two bronze shades that Cover FX offers.
Do you prefer specific shades when it comes to your makeup during the fall months? Let me know what products you've been loving for fall and if there's anything I need to check out.