Estée Lauder collaborated with Victoria Beckham on a makeup collection and it is stunning. The collection is divided by "looks" named by famous cities like London, New York, LA and Paris. You can buy the looks that represent the city's style but you can also get the products individually, that's if you can find them in stock.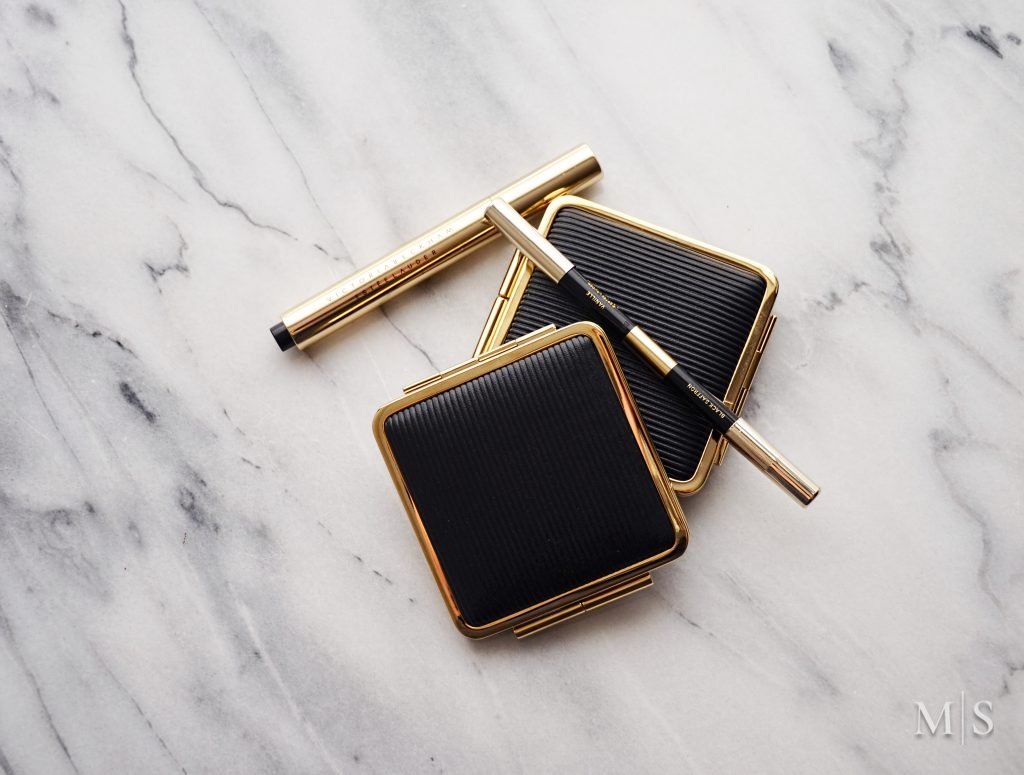 I was lucky enough to receive couple of pieces from the collection and I'm happy to say that I love it all.
First the packaging is just gorgeous. The combination of black and gold always looks so elegant but the leather feel adds up that extra something. The compacts feel heavy and very well made, they're the epitome of luxury and elegance.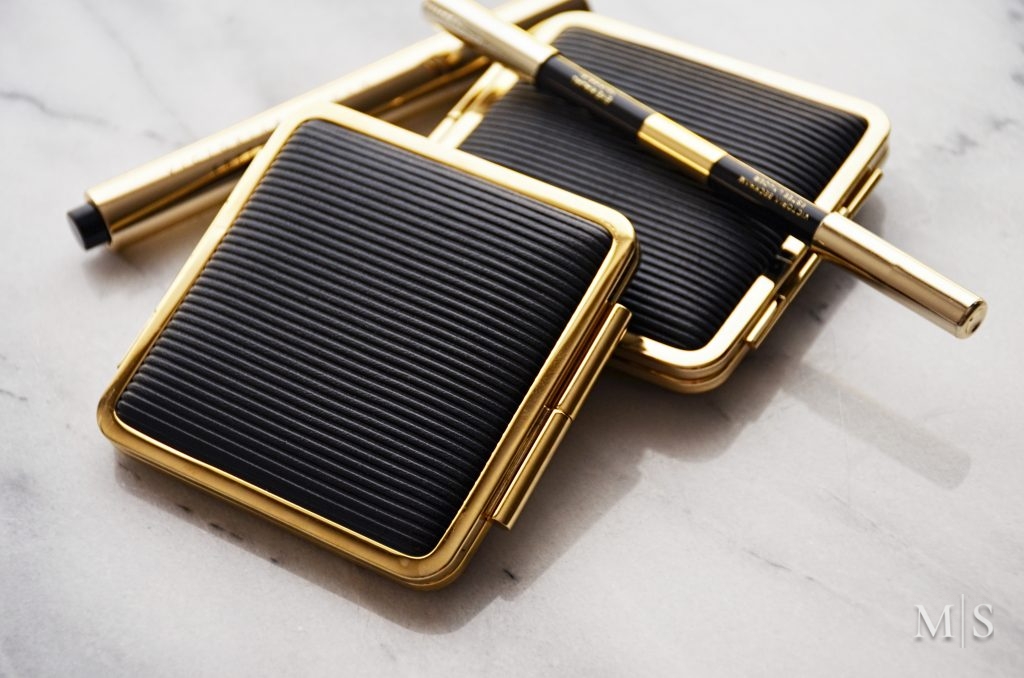 I received the following products from the line to test out:
Victoria Beckham x Estée Lauder Bronzer in Java Sun
Victoria Beckham x Estée Lauder Highlighter in Modern Mercury
Victoria Beckham x Estée Lauder Lipgloss in Moroccan Heat
Victoria Beckham x Estée Lauder Eye Kajal in Black Saffron/Vanille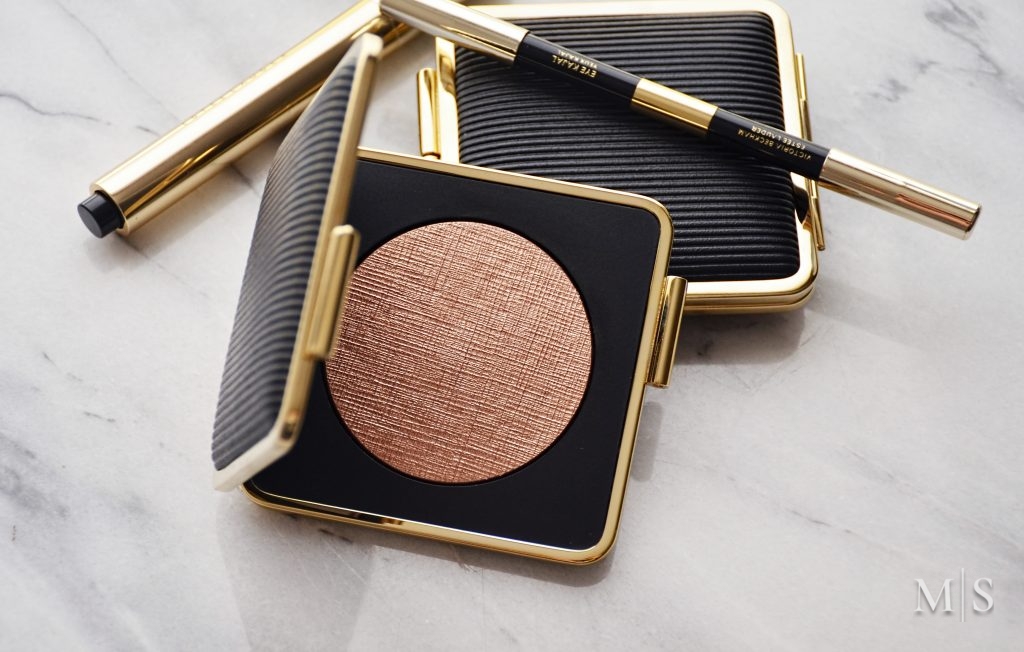 The Victoria Beckham x Estée Lauder Highlighter in Modern Mercury is a rose gold type highlighter that features the companies Gelee formula. The formula is soft, smooth and very blendable while the pigmentation is amazing and buldable. You can go as intense or subtle as you want and it will still look perfect on the cheeks. I didn't notice any emphasizing of imperfections of pores even when I packed it on. It's a beautiful highlighter and I can see why it sold out in minutes.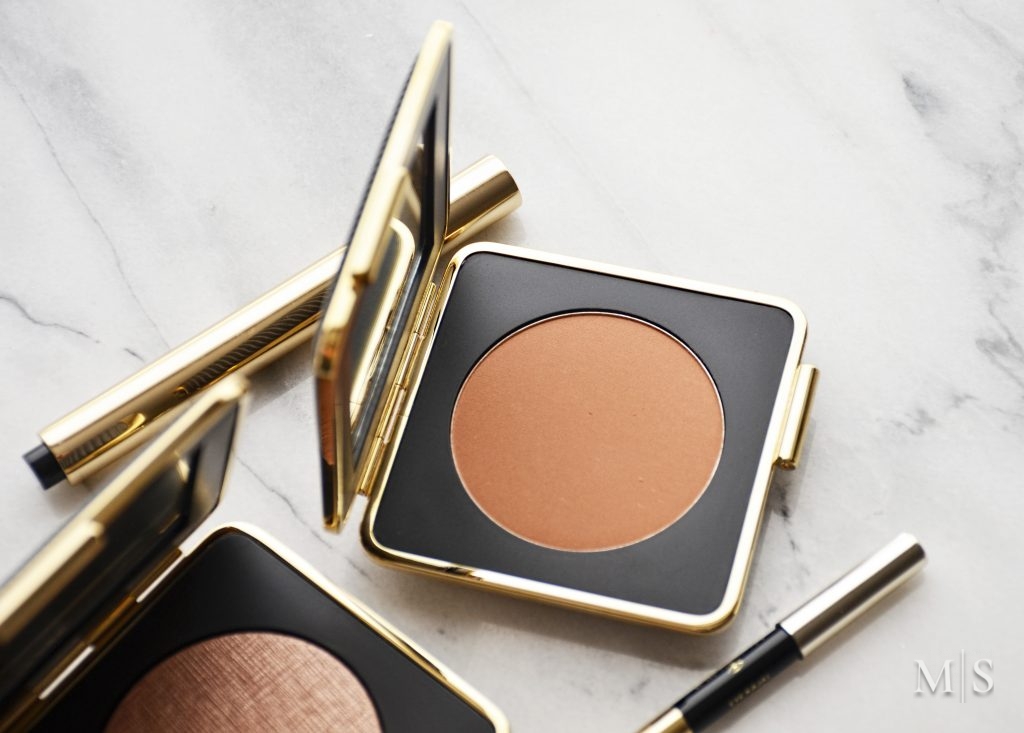 The Victoria Beckham x Estée Lauder Bronzer in Java Sun is a medium brown toned bronzer with warm undertones and a matte finish. The finish that Java Sun gives reminds me of the Tom Ford Terra bronzer which I also really like. Java Sun is great for adding warmth to your complexion while looking very natural on the skin. It's an excellent bronzer that will suit light to medium skin tones.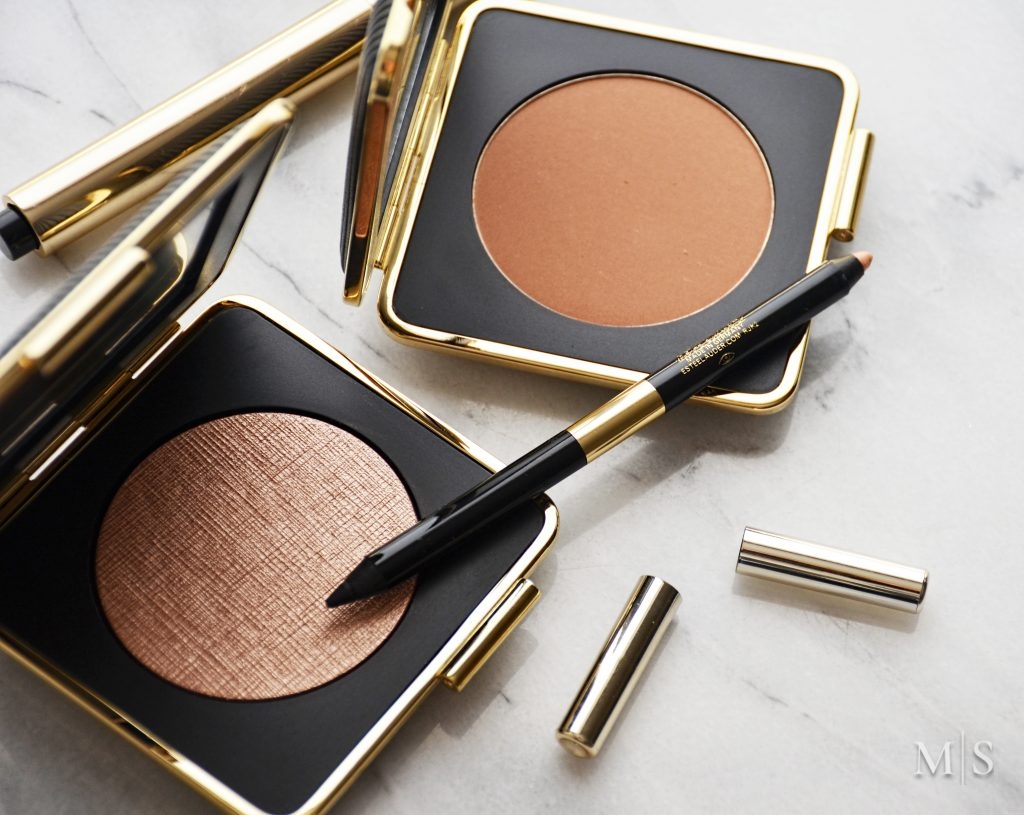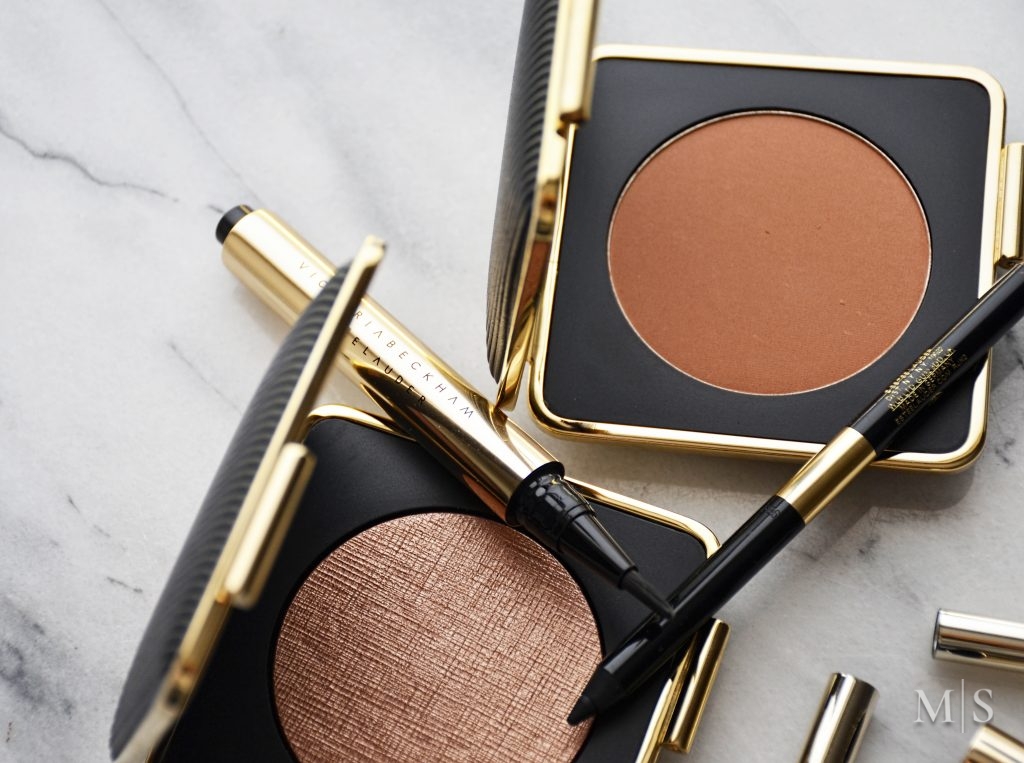 Both the eyeliner and the lipgloss from the collection are really nice. The lipgloss in Moroccan Heat is a beautiful warm nude shade that is great on it's own but also used as a lip topper. It has a slight tacky feeling on the lips but it doesn't feel overly sticky.
The double ended eye kajal comes in a black and a nude shade. The formula of both is super pigmented and creamy and they glide without tugging the eyes and don't bleed through the day. I use the nude shade to brighten my eyes almost on daily basis and keep the black for nighttime makeup when I like to wear a smoky eye.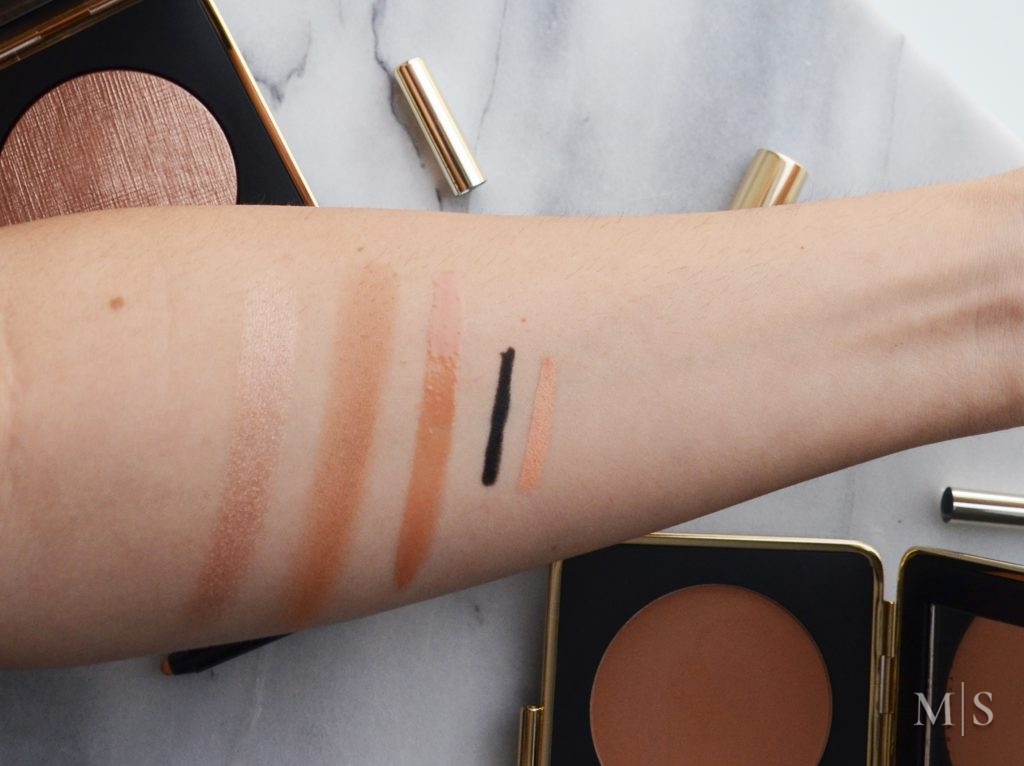 Swatches L to R: Modern Mercury, Java Sun, Moroccan Heat, Black Saffron/Vanille
The Estée Lauder X Victoria Beckham collection is one of my favorite collections of 2016. Everything from the luxurious packaging to the quality of the products is amazing. If you're a makeup lover like me and a fan of beautiful packaging I recommend grabbing at least one of the compacts. They're so well made and definitely a collectors piece.
FYI, I was able to find some pieces of the collection in stock on neimanmarcus.com.
*PR Sample