The Charlotte Tilbury Mini Lipstick Charms* set contains three mini K.I.S.S.I.N.G lipsticks. Two of the shades are her very popular nude shades and the third is a gorgeous red shade that's perfect for the holidays.
The set includes three of Charlotte's favorite and universal shades, Penelope Pink, Bitch Perfect and the iconic So Marilyn red.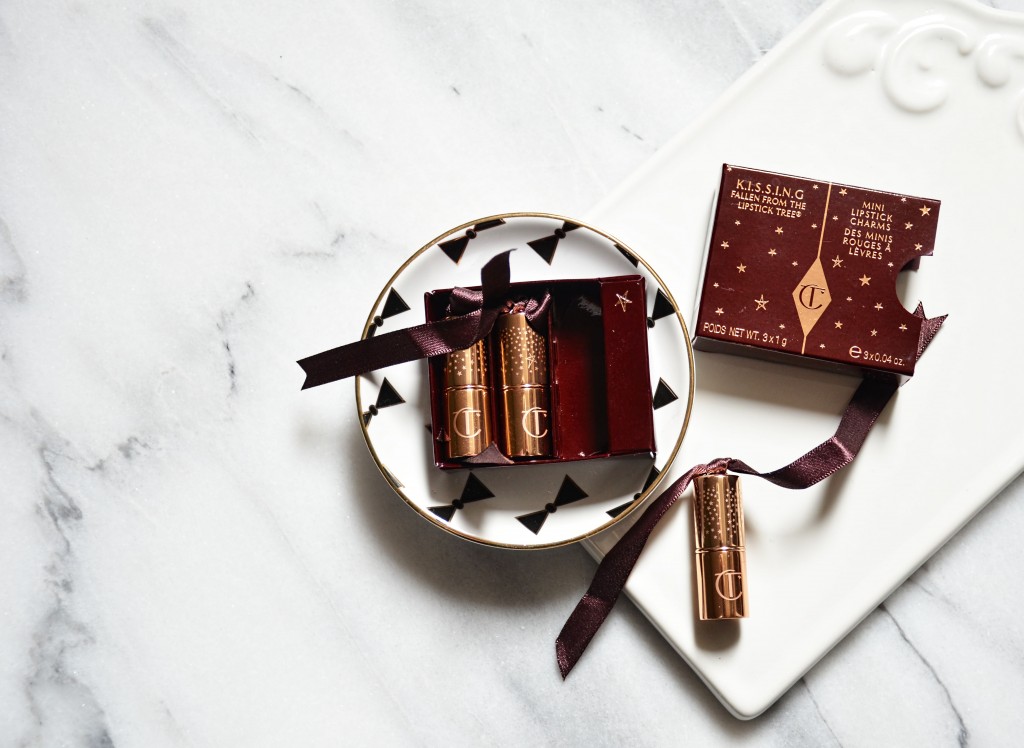 The lip trio originally launched last year for the holidays but since it was very popular it made a comeback this year too.
Charlotte Tilbury's K.I.S.S.I.N.G lipsticks are the first lipsticks I've tried and fell in love. The formula of the lipsticks is creamy and very pigmented. The lipsticks contain light-diffusing pigments that give the lips a luminous multidimensional finish and a fuller effect. They're also very hydrating and comfortable to wear and the lasting power is pretty good for a creamy formula.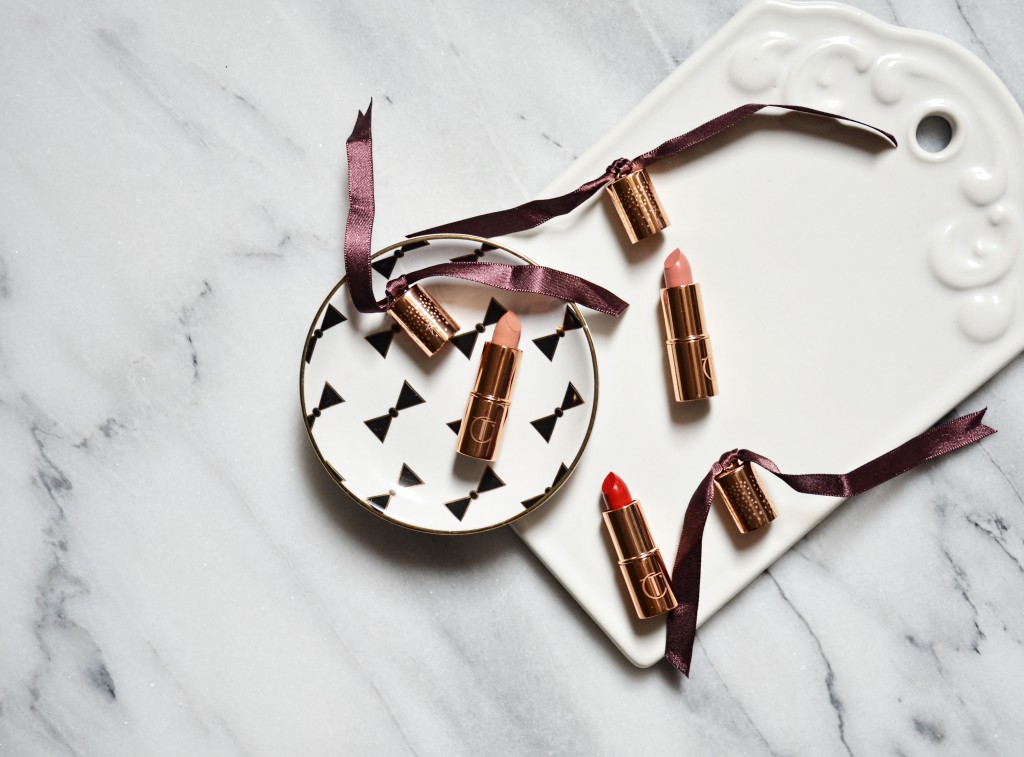 The Mini Lipstick Charms is a great way to try Charlotte Tilbury's lipsticks. They're a minis with the cutest rose gold packaging that will fit in your clutch perfectly.
I already have full sizes of Penelope Pink and Bitch Perfect and love both. They're both very wearable and neutral shades that are perfect for every day. Bitch Perfect is a nude pink and Penelope Pink has more peach but still a very wearable nude shade.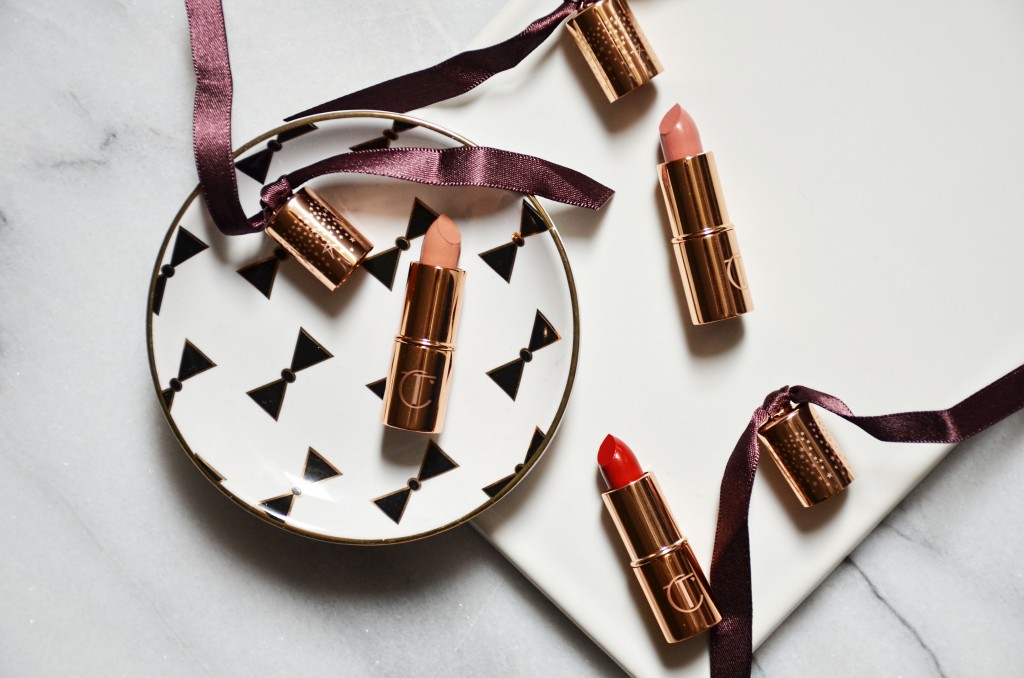 So Marilyn is your classic red shade that will suit most skin tones. This is your perfect holiday shade that will instantly glamorize a look. It will be my staple for the holidays.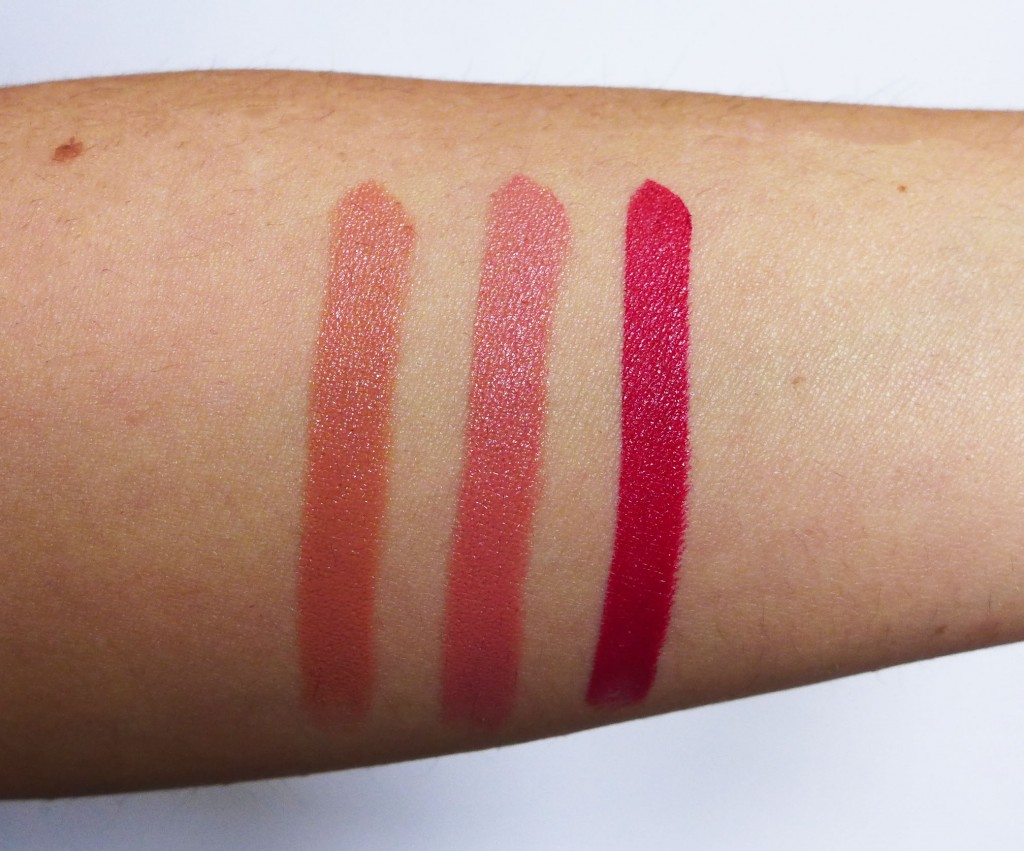 Swathes L to R: Penelope Pink, Bitch Perfect, So Marilyn
Charlotte Tilbury has some great sets for the holidays and this one is no exception. From the beautiful packaging to the high quality products this is a great set to give to the lipstick lover in your life or even use as a stocking stuffer.