Chantecaille Holiday 2018 Collection features one of the most beautiful compact I have ever seen. Every time Chantecaille releases a limited edition compact it gets better and better when it comes to packaging design. Besides the Moonlit Perle Glow Powder, Chantecaille also released a new Brilliant Gloss and Les Perles Metallic Eye Liner in two shades.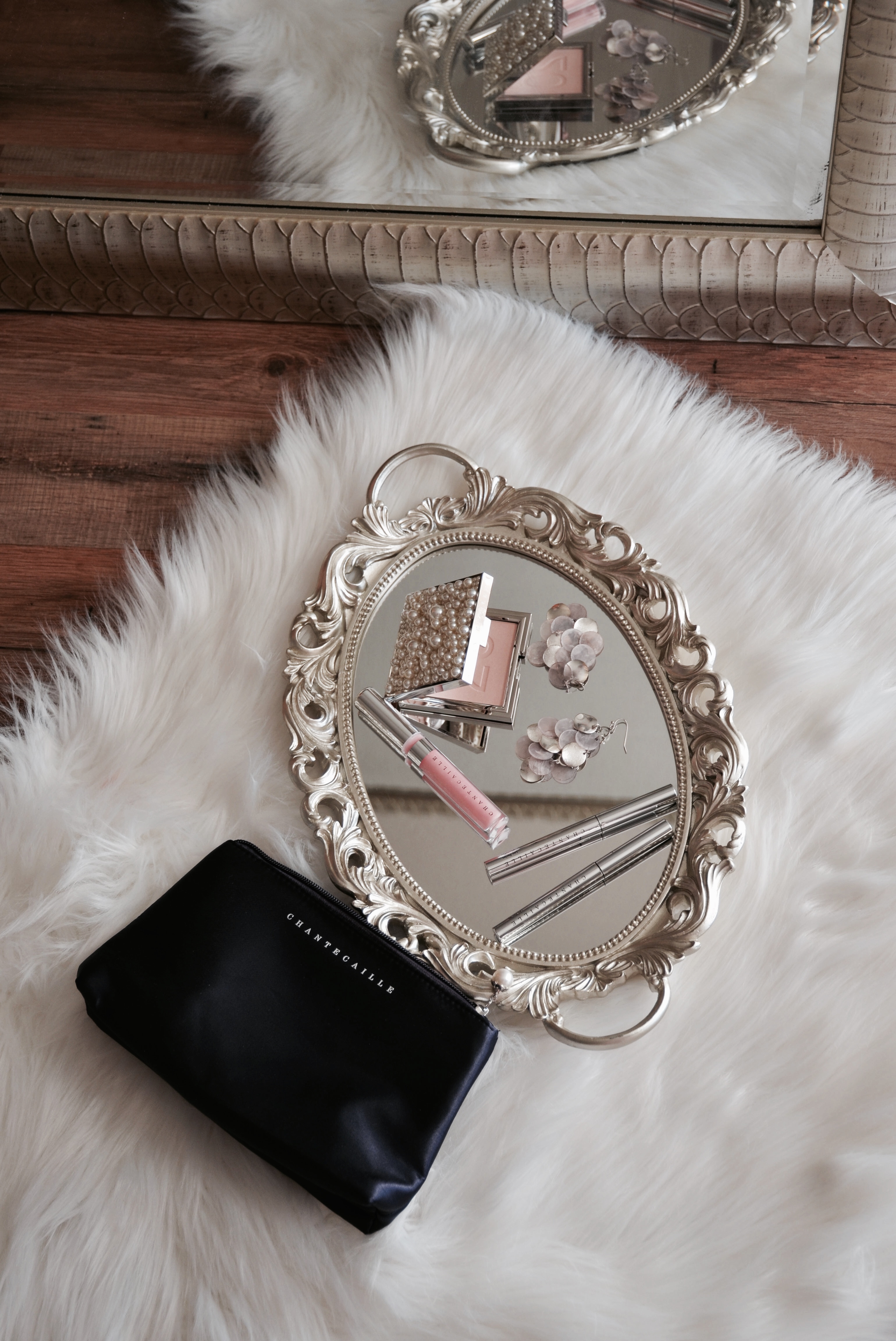 The Chantecaille Moonlit Perle Glow Powder is definitely the star of the collection. The limited edition powder is a special release as Chantecaille celebrates its 20th year. The powder is housed in a beautifully designed pearl compact. When I opened the compact, I couldn't take my eyes off of it. It is like holding a piece of fine jewelry in your hands.
The formula of the powder feels so silky smooth to the touch that you would think that the powder is a hybrid. It feels very creamy and not powdery at all, like velvet on the skin. Since the Moonlit Perle Glow Powder is not very intense, it can be used both as a subtle highlighter or all over the skin for that "glow in within look".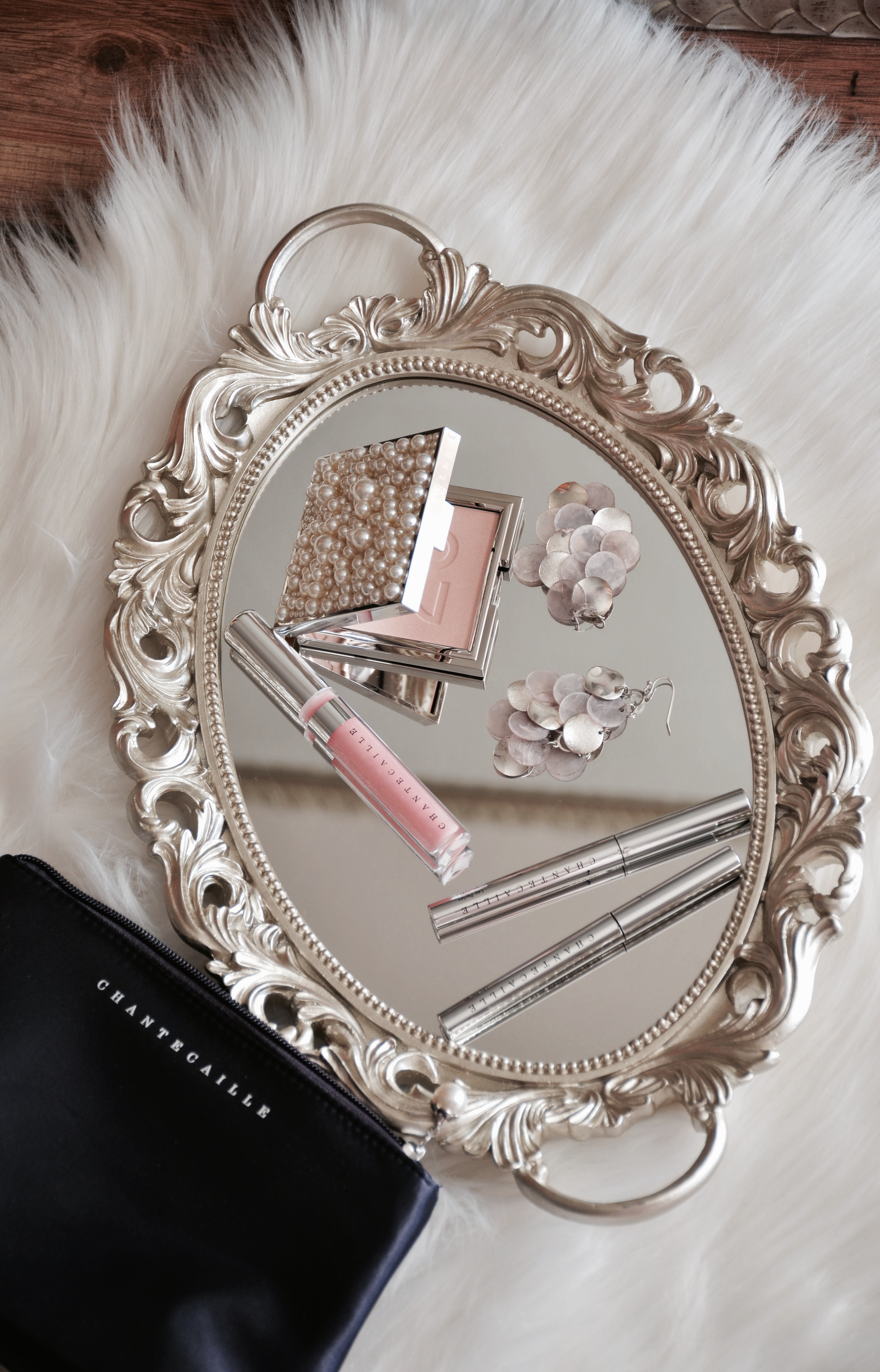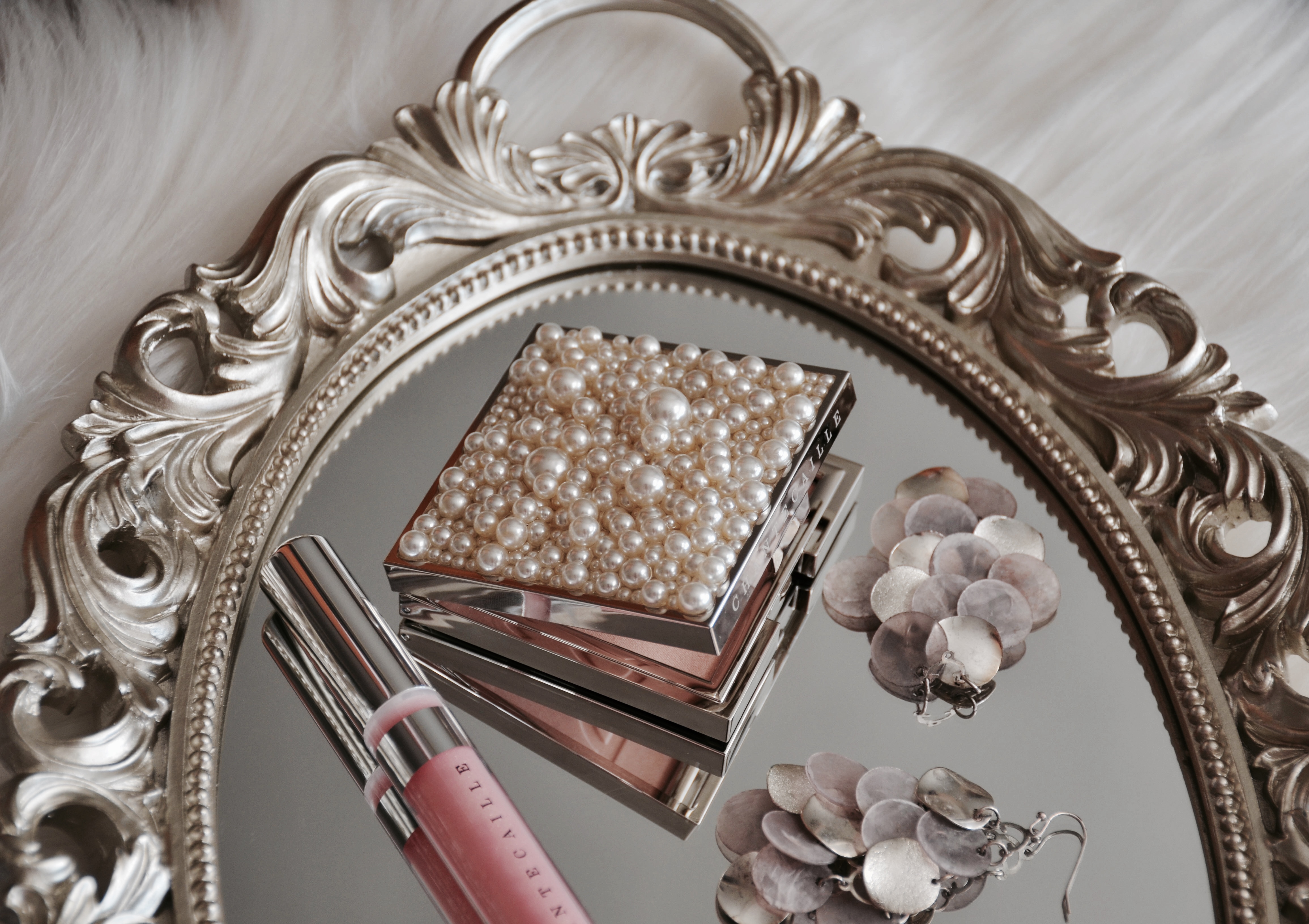 I like to use the Chantecaille Moonlit Perle Glow Powder all over the skin as a finishing powder. The powder gives such a beautiful subtle glow on the skin without any shimmer. It also has a soft focus effect and slight blurring properties which makes your skin look natural and glowy.
The Chantecaille Moonlit Perle Glow Powder is sold out everywhere but I was able to find it in stock on Net-A-Porter.  If you want to get it, I wouldn't wait on it.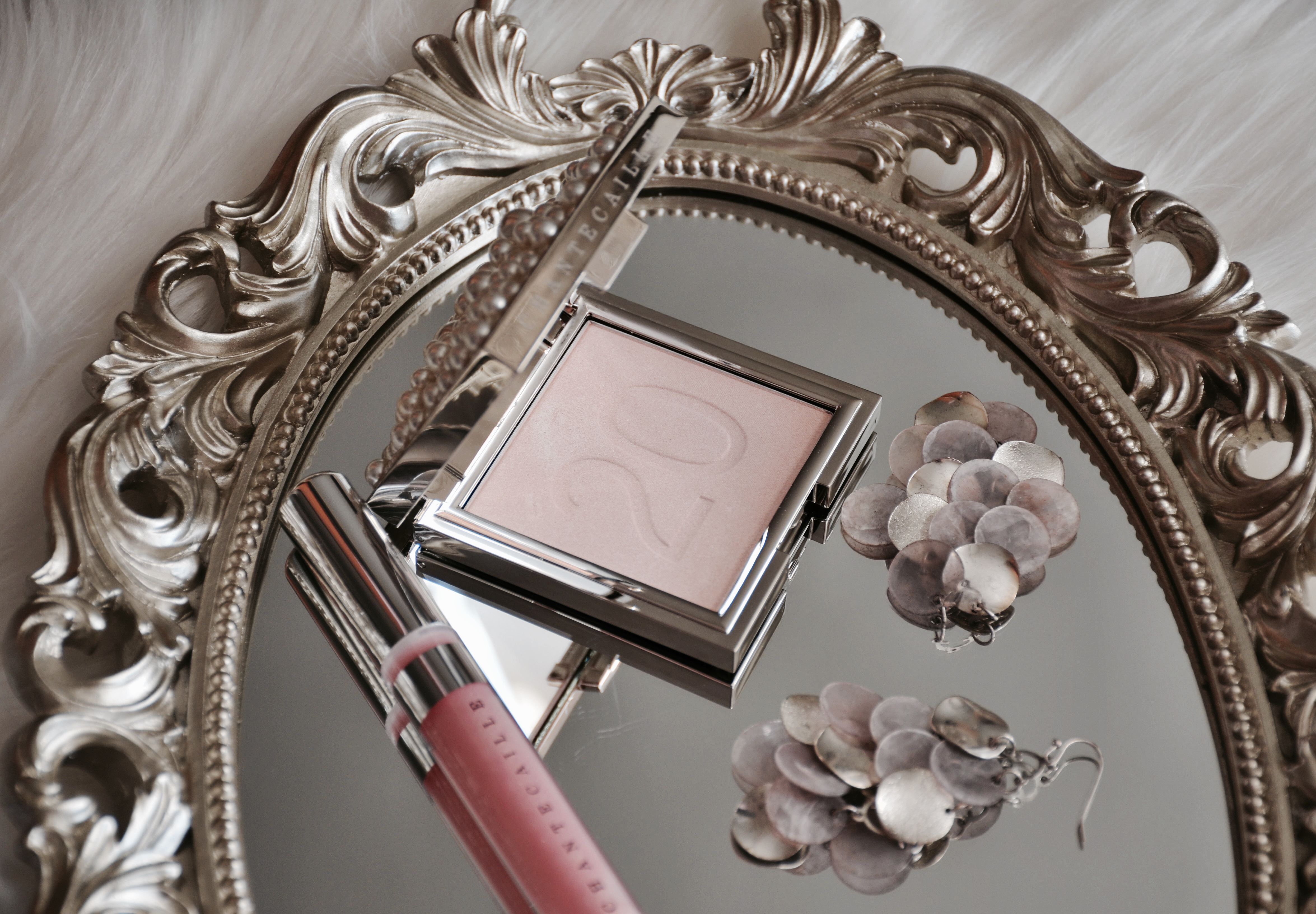 The Chantecaille Brilliant Gloss in Blithe is a beautiful sheer golden pink. The formula of these lip glosses is enriched with green tea. They are non sticky but very shiny on the lips. Since the formula is on the sheer side you can either wear it on it's own or over lipstick to add extra shine.
I remember when I first purchased my first Chantecaille Brilliant Gloss. It was the shade in Lucky and it was my most cherished lip gloss. The formula is so nice and luxurious on the lips. It's hydrating, non sticky and makes your lips look super glossy.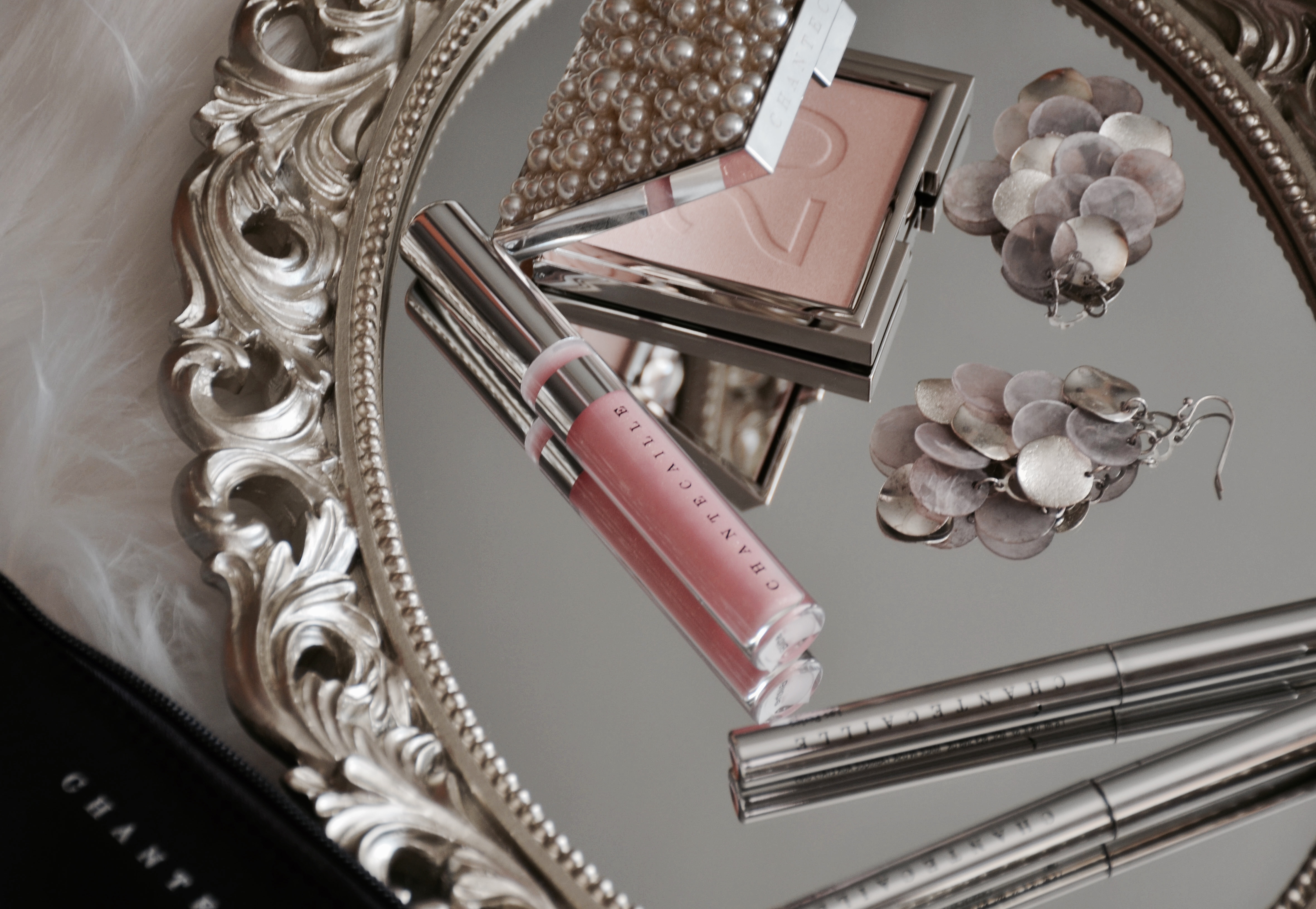 And lastly, the Les Perles Eyeliners. There are two shades in Violette, a beautiful shimmery purple and Argent, a classic champagne shade. The brush tip applicator is very easy to use. I could create both thin and thicker lines and I'm no pro when it comes to eyeliner. Both shades have great pigment and a beautiful sparkle. The formula doesn't bleed or budge through the day but it's also easy to take off.
I find both shades great for the Holidays. I love adding a hint of sparkle and a sparkly eyeliner is a great option if you don't like to wear a full on glitter look.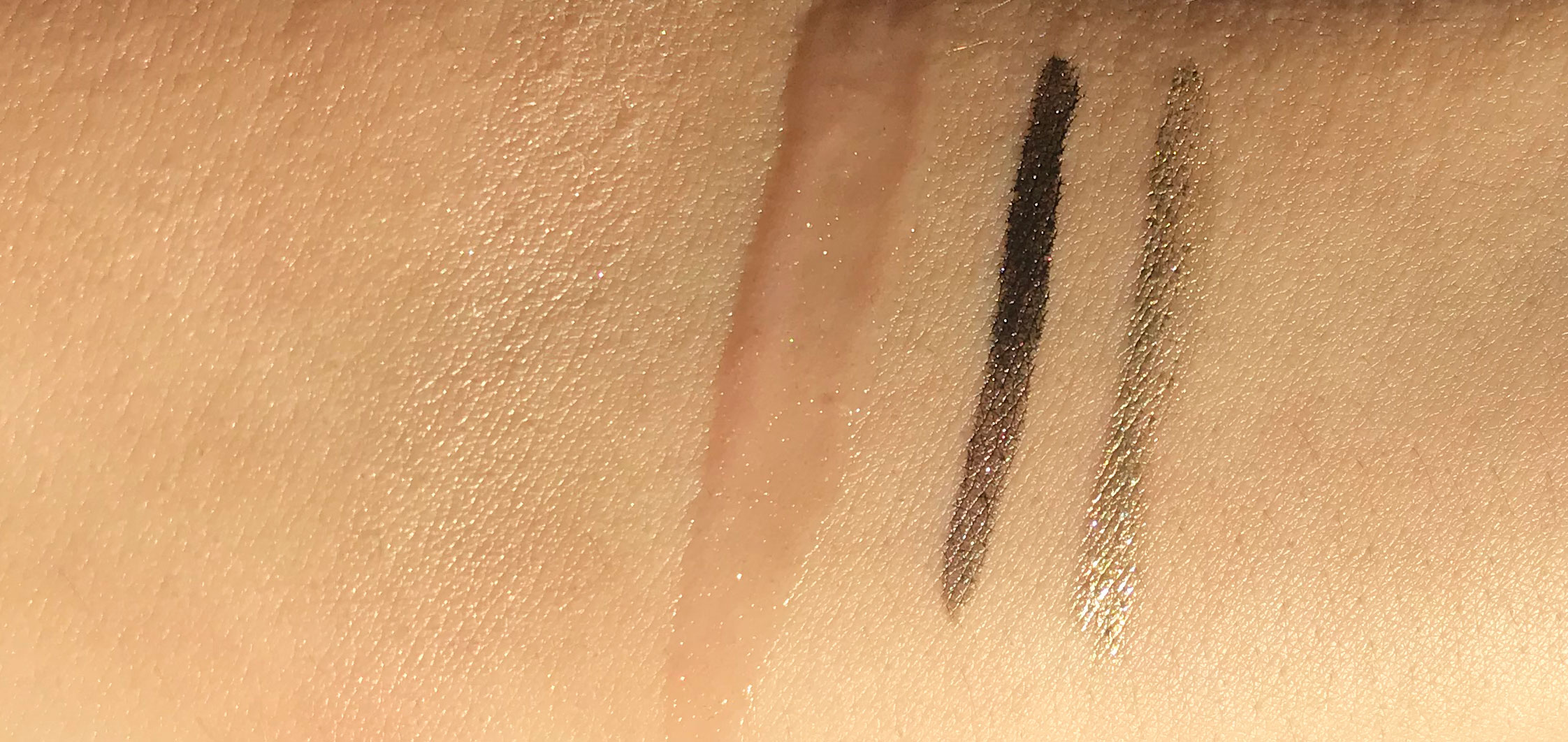 Swatches in direct sunlight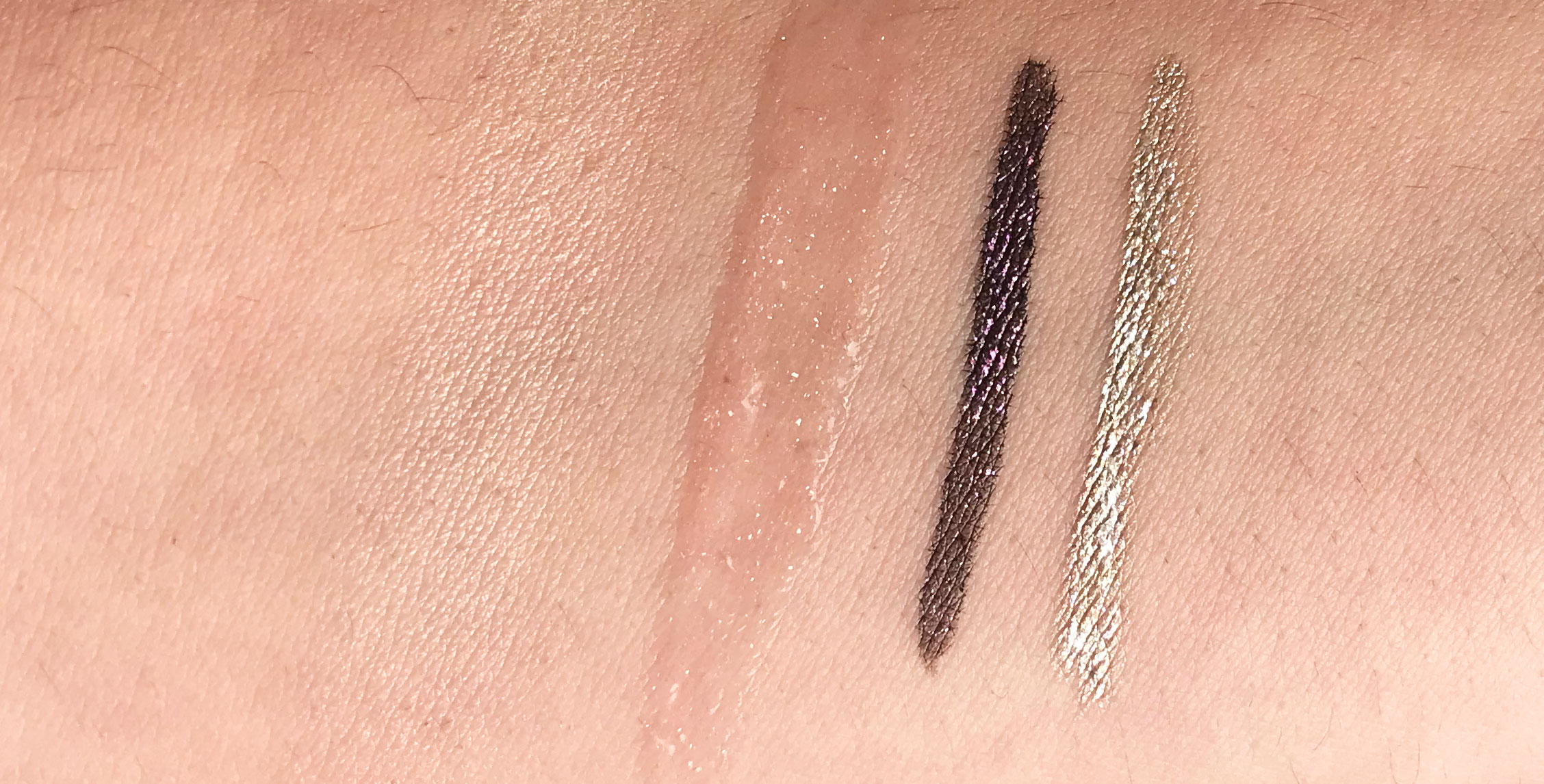 Swatches in natural light
Bottom line, I love everything about the new Chantecaille Holiday 2018 Collection. The powder is definitely a favorite piece and a great collectable. If you love beautiful packaging, the powder is worth checking out. Both the compact and the formula is lovely so it is worth the higher price in my opinion.
*PR Sample