Maybelline added a new eyeshadow palette to their line called The Blushed Nudes palette. They first came out with The Nudes palette which I skipped cause I didn't like the pigmentation but this new palette caught my eye cause of the shade selection so I had to give it a go.
The Blushed Nudes palette consists of twelve shades, one shade is matte and the other eleven are all satin and shimmery shades. The color range is very pretty, starting from a satin white shade to a black shade with rose gold sparkles.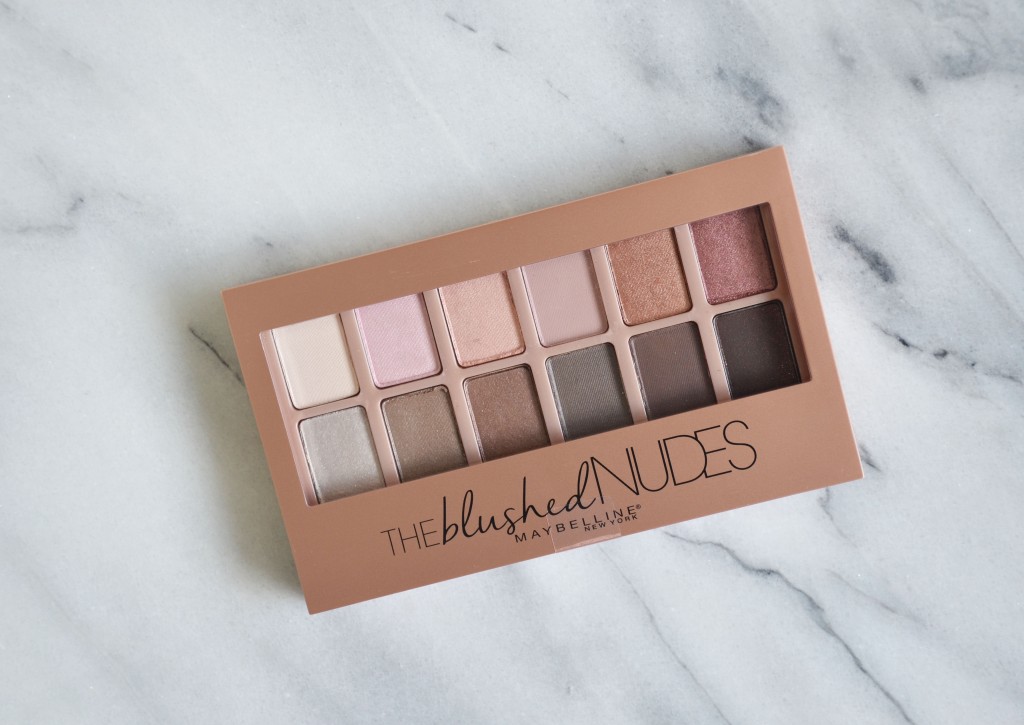 Considering the price they did a pretty good job with the packaging. I like it cause it's pretty compact, sturdy and the rose gold color adds a touch of pretty.
When it comes to the pigmentation they're pretty pigmented but some of the more shimmery shades can be a little powdery so you have to make sure when you use a brush just to tap off the excess so you don't get fallout. The matte shade is a very pretty light brown with pink undertones so very nice for a transition color. My two favorite shades are the fifth and sixth shade from the top, I would actually buy this palette just for those two.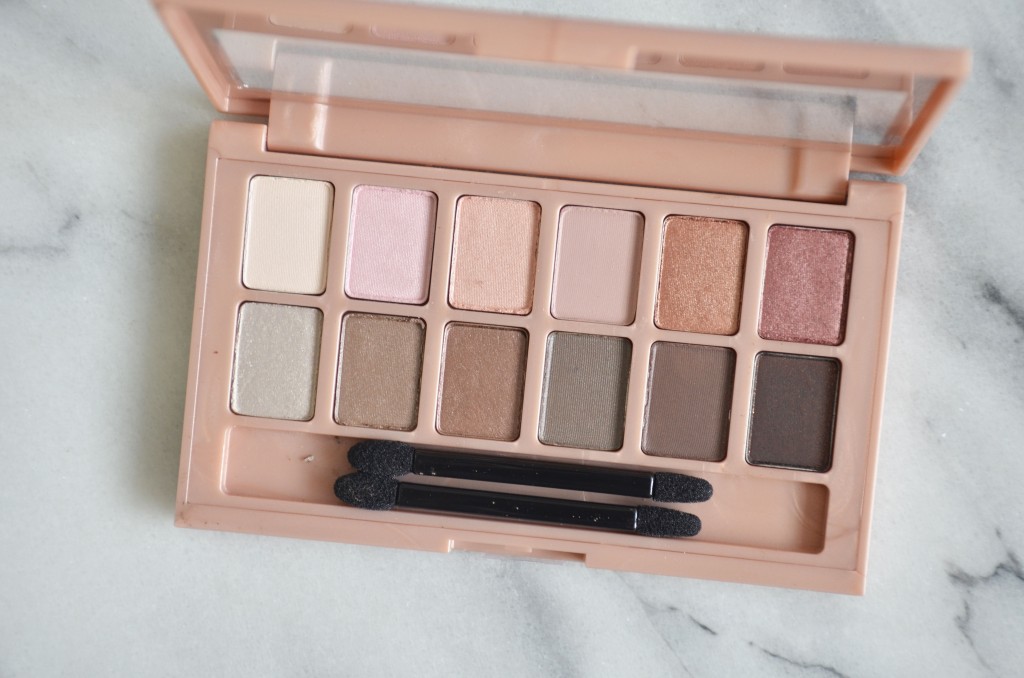 The color range of this palette really reminds me of the UD Naked 3 palette and actually I think those two shades that I like are spot on dupes. So if you're on a budget I definitely recommend this palette cause you can do so many looks cause of the color range and also this would be a perfect palette for creating a romantic prom look.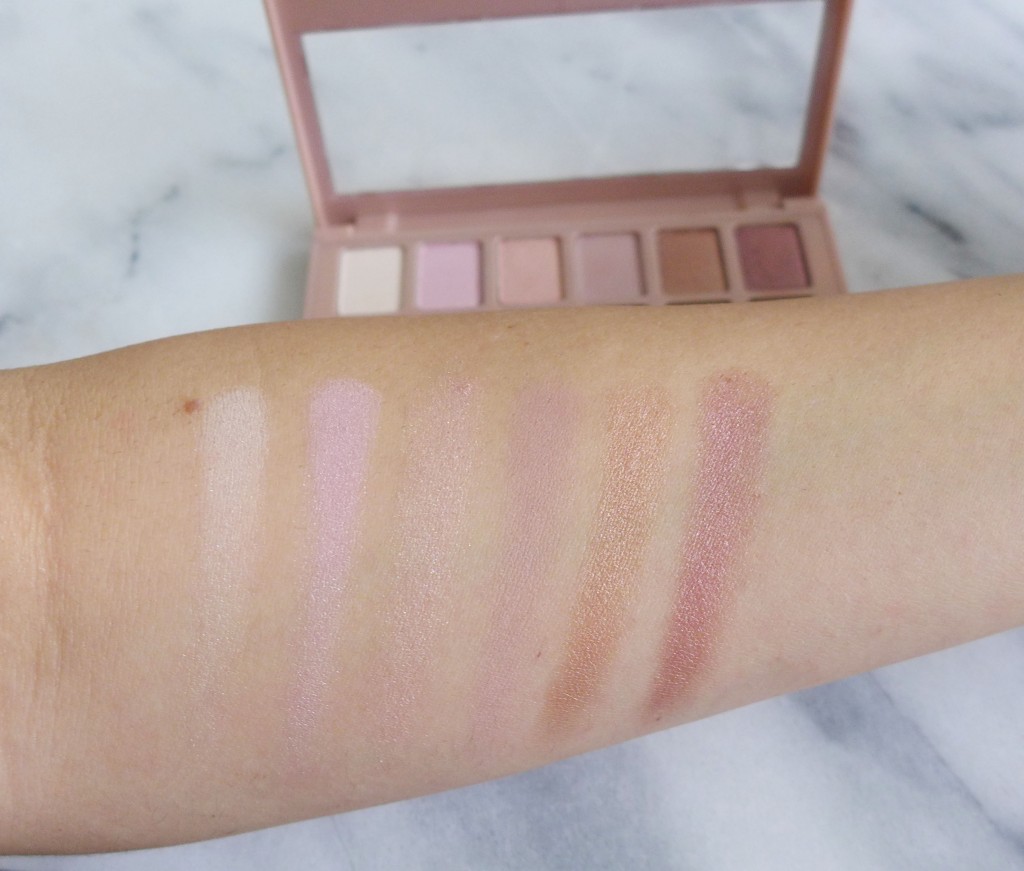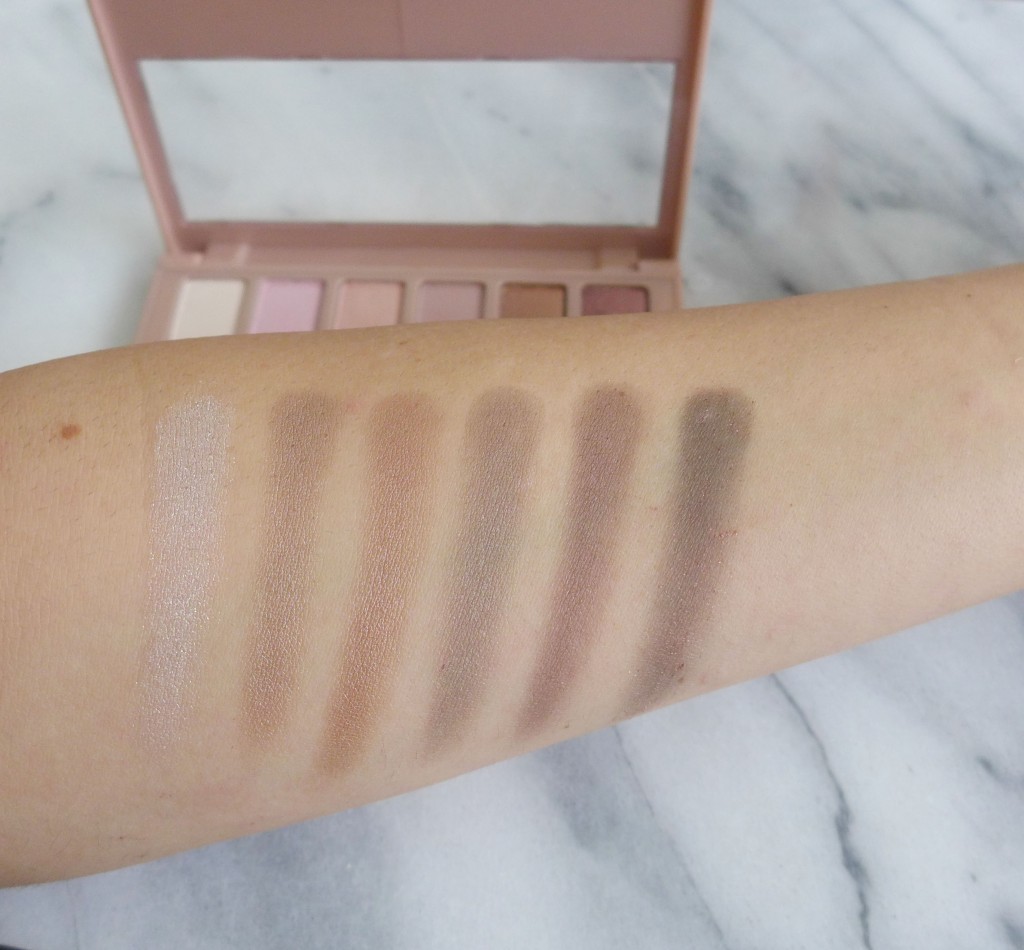 All in all I really like this palette. It's a great palette from the drugstore and you can't beat the price if you're on a budget.
If you're looking for a palette that's not your usual brown toned palette you should consider The Blushed Nudes cause I don't think there's something similar to it in the drugstore.