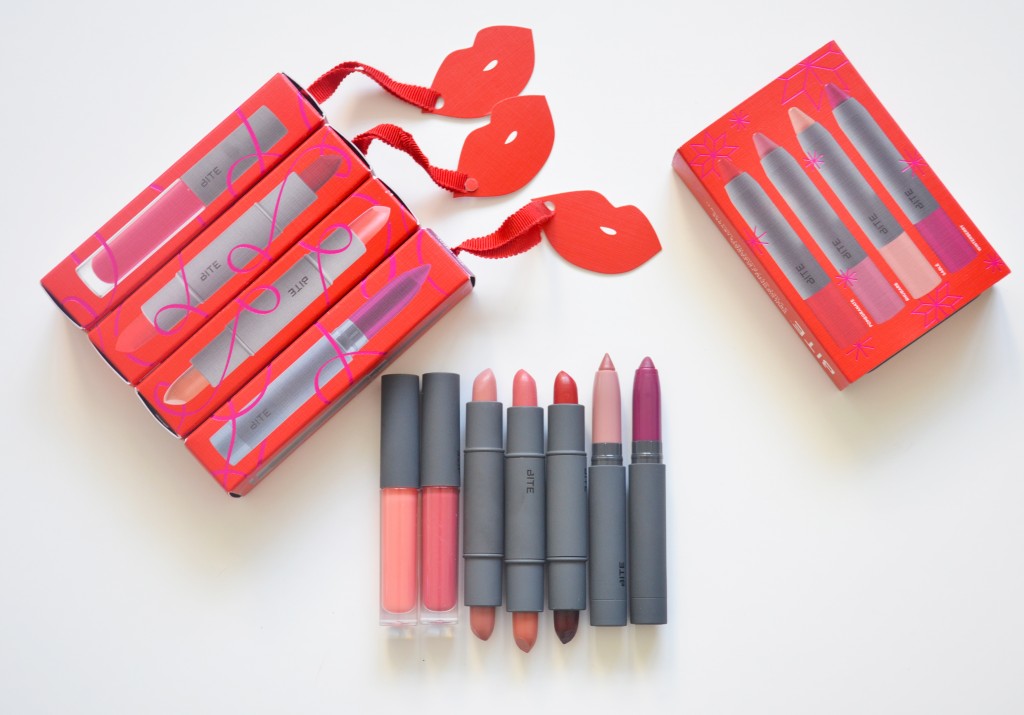 Bite Beauty is quickly becoming my favorite lipstick brand. Not only they make their lipsticks from food grade ingredients, so they're actually good for your lips, the pigmentation and formula that they offer is on point.
I already talked about their Best Bite Remix Set and how much I like it, you can find photos and swatches here. My thought is if you only have to pick one thing to buy from the Sephora VIB Sale I would go with the Bite Beauty Remix Set or the Mix N' Mingle Lip Minis.
You can either go with their Best Bite Remix Set for $25 or buy their individual Mix N' Mingle Lip Minis that are $12 each. Bite Beauty did such a good job with the packaging, when I look at them I instantly think of Christmas. These are great for Christmas stockings or if you're like me and love lipstick minis you can buy them for yourself :).
They have variety of shades and you get to pick from their Lush Fruit Lip glosses, Luminous Creme Lipstick Duo or Matte Creme Lip Crayons.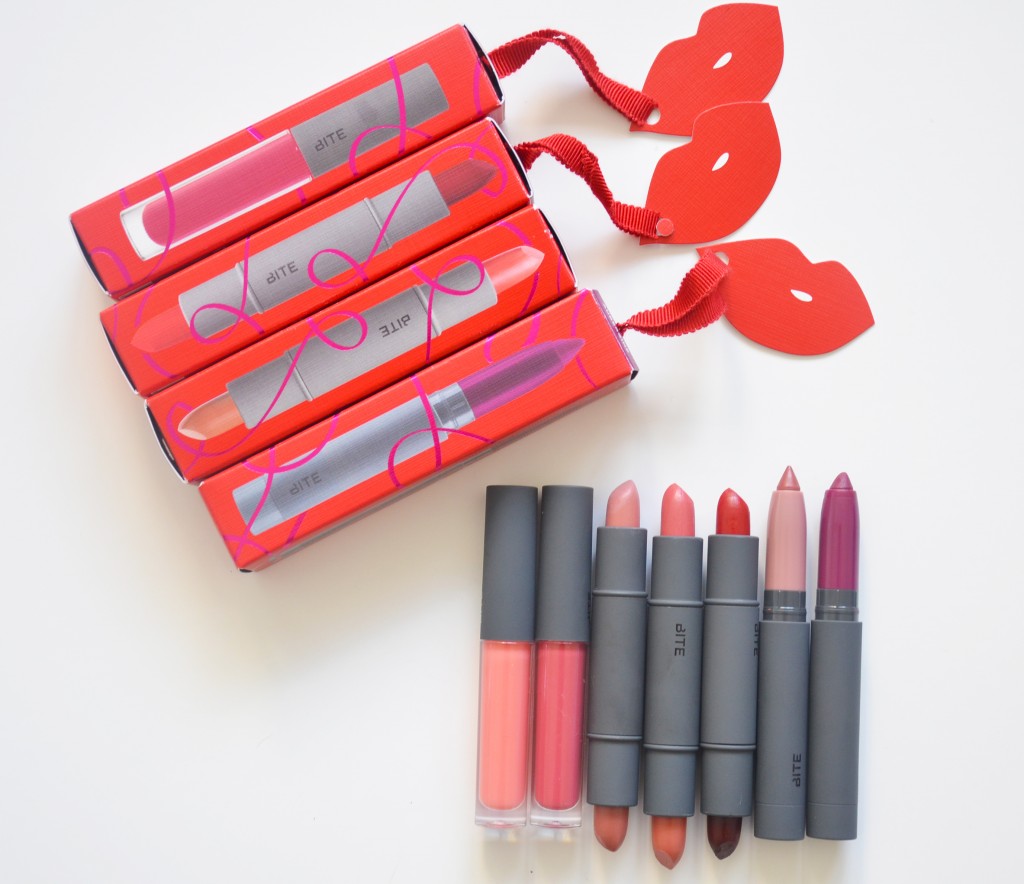 I picked up two mini lip glosses in Papaya and Guava, three of the Luminous Creme Lip Duos in Poppy/Scarlet, Fig/Date and Retsina/Musk and two of the Matte Creme Lip Crayons in Glace and Aubergine.
The lip glosses smell really yummy, they're hydrating and not sticky. The color payoff is semi sheer but they give enough color so you can wear them on their own on those natural makeup days.
The Luminous Creme Lip line is the best creamy lipstick that I have ever tried. I love that they came out with these minis cause it's a nice way to try out their lipsticks and not break the bank.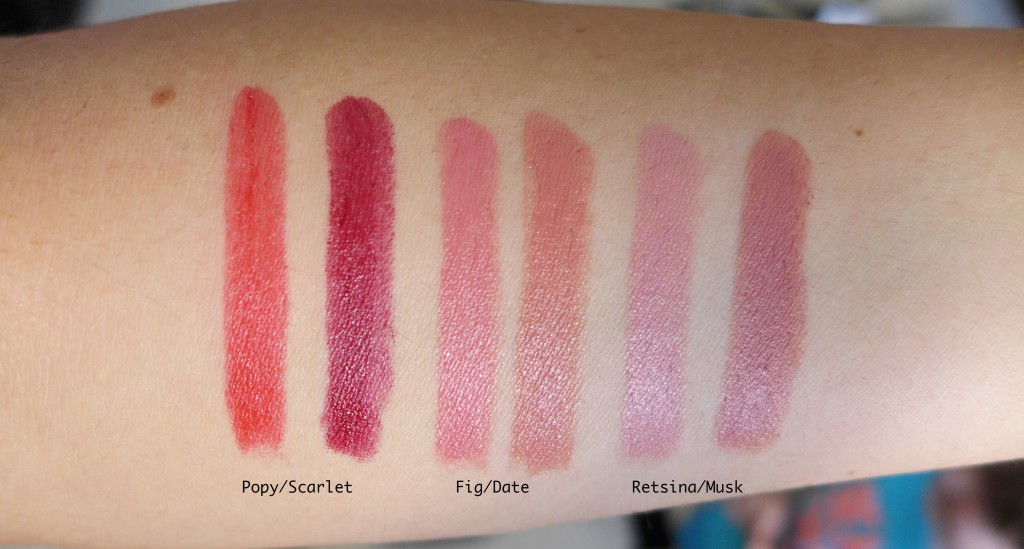 These are great purse lipsticks as you get two colors in one. They're very pigmented, creamy and hydrating. The lasting power is around four hours for me but with no eating which is expected from a cream formula.
If you're in to matte lipsticks you will love the Matte Creme Lip Crayons. They're matte but creamy, I know what you're thinking, how can that be :). Bite managed to create a formula that looks matte on your lips but it's comfortable to wear and doesn't dry out your lips. Also cause they're in a lip crayon form they're really easy to apply, specially with the darker color it's so easy to achieve a perfect looking lip.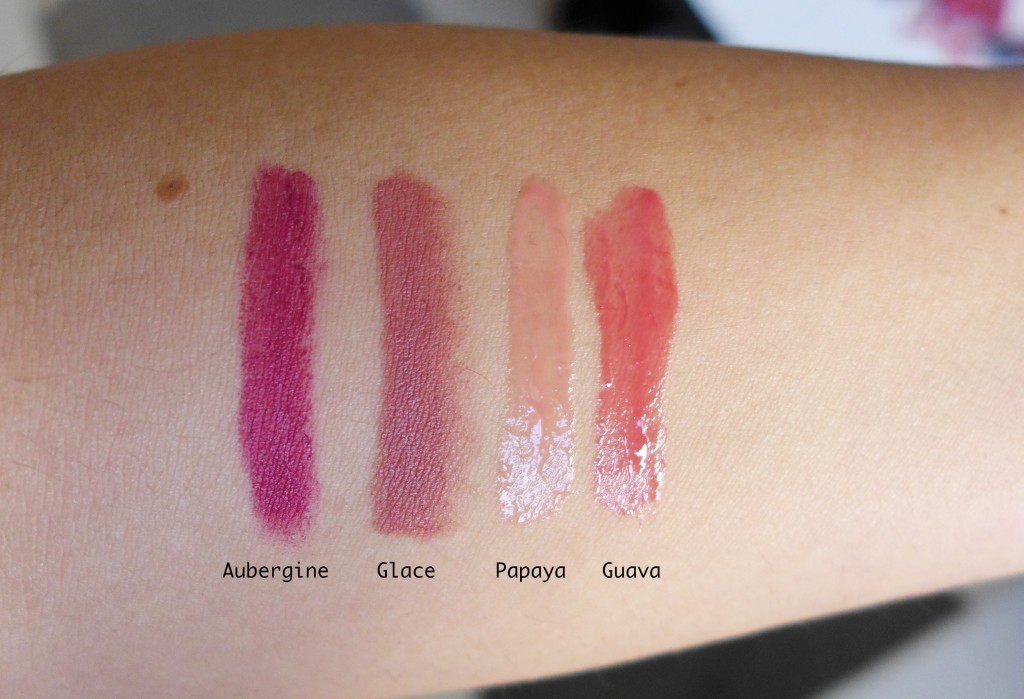 Have you picked up anything from Bite Beauty? Let me know if you have any recommendations in the comments below.