Becca just released a new line of blushes, part of their spring collection and the Shimmering Skin Perfector line. We got a sneak preview with two available shades on Sephora.com for VIB and VIB Rouge members with the other four shades launching on April 7th.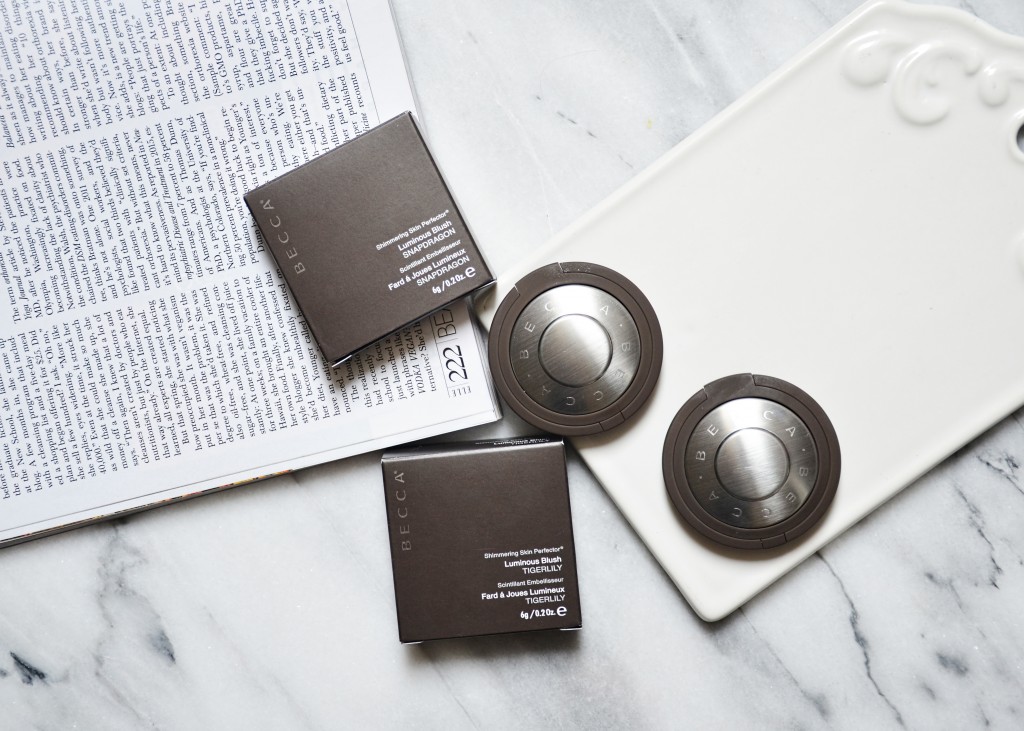 I'm a big fan of Becca's face powders, I love the Shimmering Skin Perfectors in every form and I'm also a big fan of their Mineral Blush line so naturally I had to pick and test the two new shades.
The blushes are marketed as luminous blushes who are specially designed to suit every skin tone. They create a subtle luminous flush and can be used alone as a blush or as blush toppers over your favorite matte blush.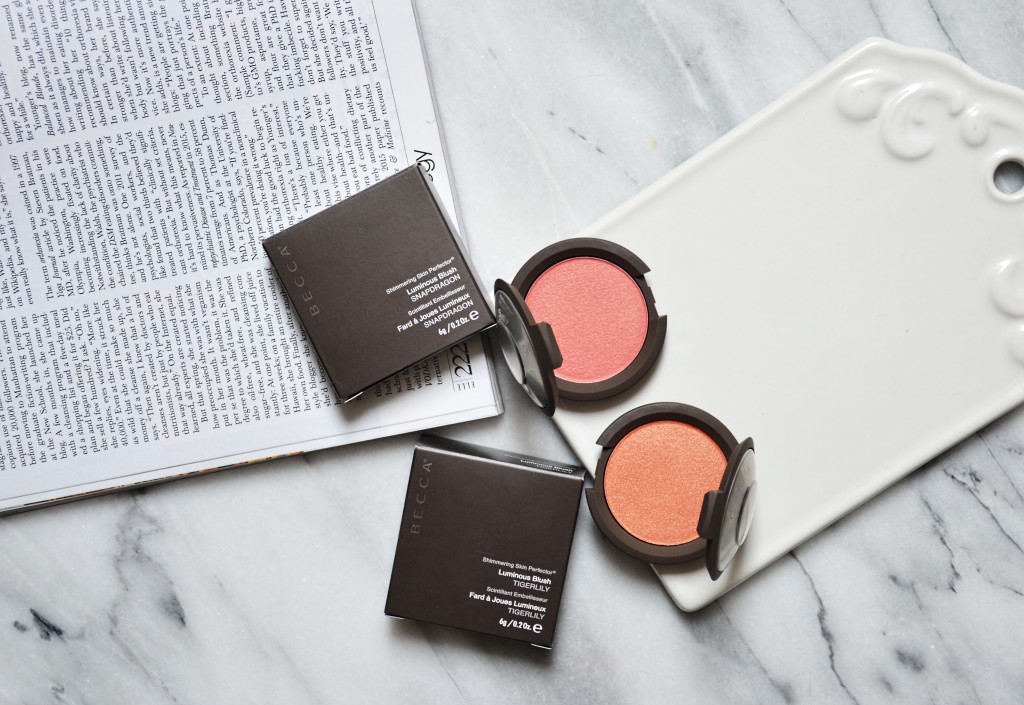 The two shades that are currently available are Snapdragon, described as a coral and Tigerlily, a beautiful tangerine. Both blushes have gold shimmer that you can notice in the pan but when applied on the cheeks the gold appears as a beautiful sheen. As with every Becca powder the blushes are pigmented and feel very smooth to the touch. I find the new Luminous formula to be less powdery than the Mineral Blush formula so they don't kick any excess powder when you put your brush in the pan.
The shades look pretty intense in the pan so you would think that these would not work for lighter skin tones but they really do. I'm currently on the lighter side and they look beautiful on the skin. Of course you have to use a light hand when you dip your brush so no swirling, just tap the brush in the pan and you'll get enough product that will look as a beautiful flush of color on your cheeks. I recommend using a duo fibre or a fluffier brush with these blushes just to make sure you don't pick up a lot of product.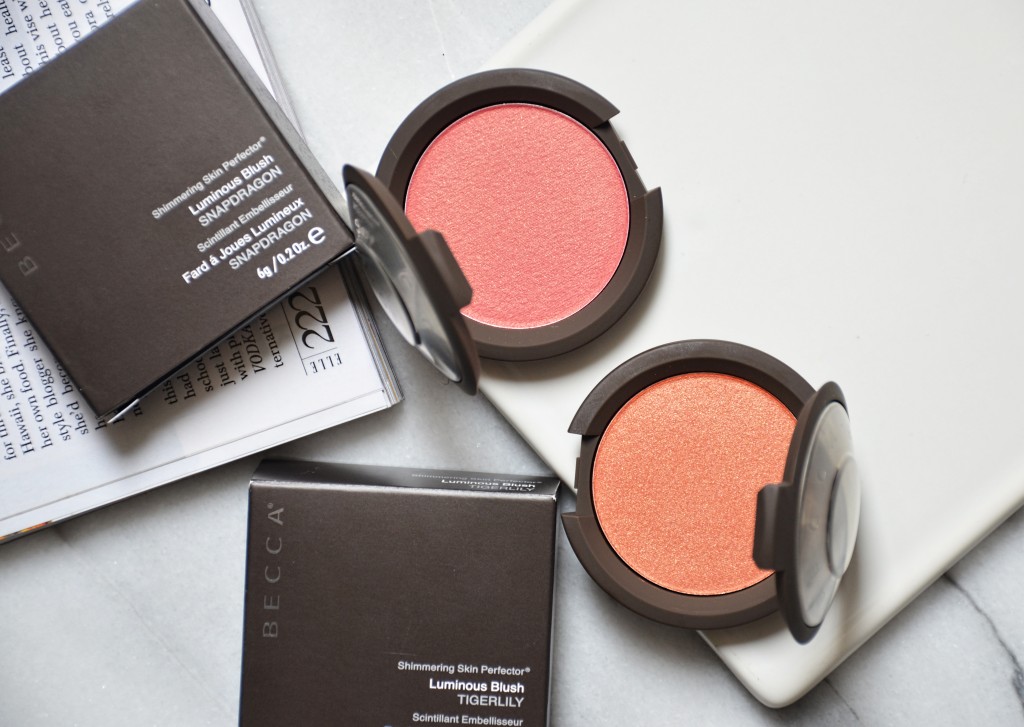 The finish of the Becca Luminous Blushes actually reminds me a tiny bit of the Hourglass blushes but with a gold sheen, meaning they give out the same glowy luminous cheek look. I love the finish because you can't notice any shimmer on your skin and the blushes also don't accentuate any pores or imperfections on the skin.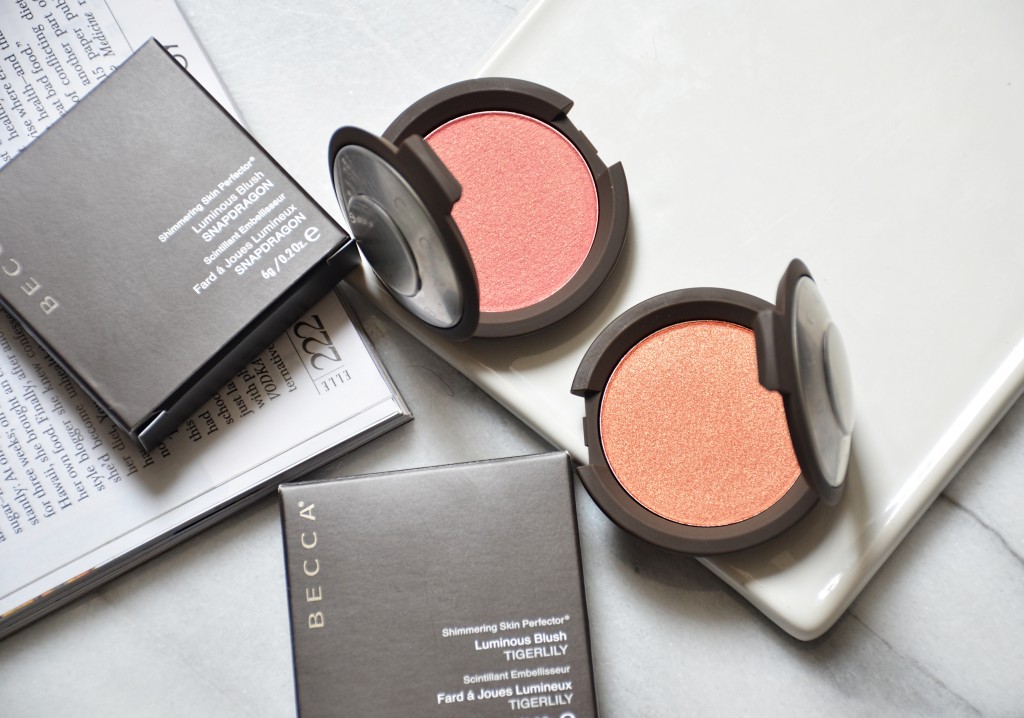 My final verdict is that I love the Becca Shimmering Skin Perfector Luminous Blushes! The formula is excellent and the finish is just beautiful. I can see myself wearing these a lot during the warmer months since the shades are pretty summery and will look great with a tan.
The luminous blush line will have six shades and I can see Blushed Copper in the line which was a last year's release but only as a Shimmering Skin Perfector so I'm curious to see if the shade will match the one that I already have. If you want to see swatches of Blushed Copper I have a full review here.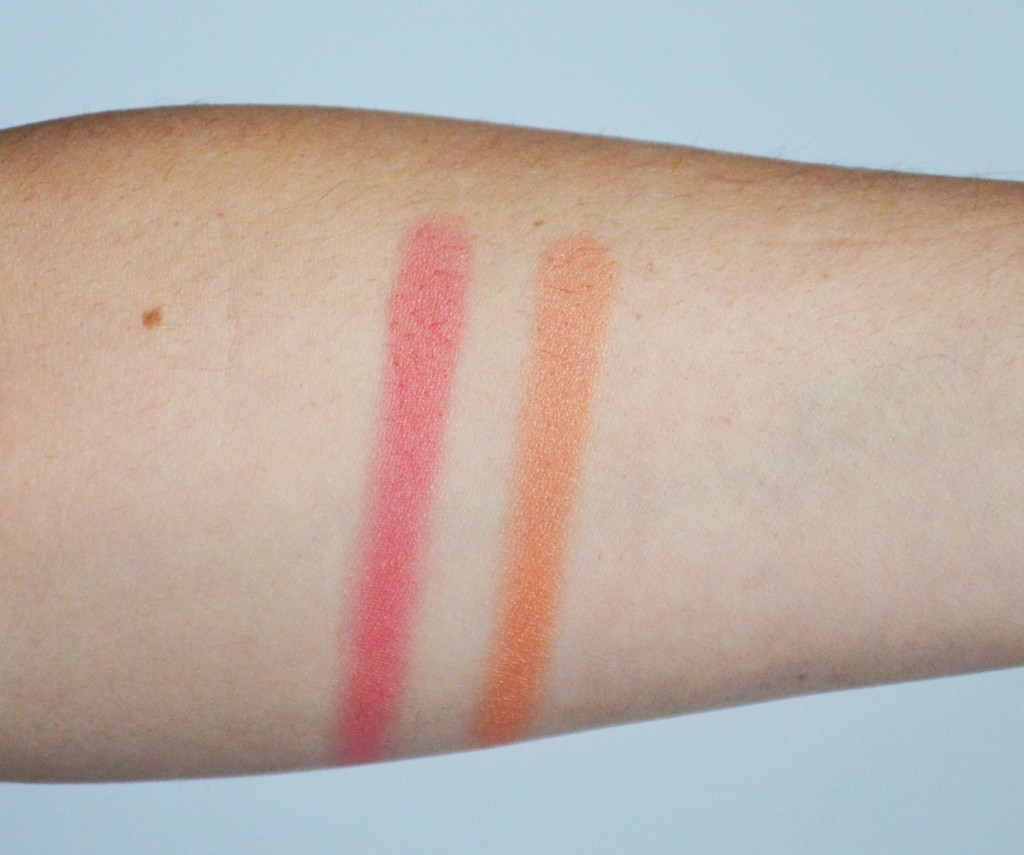 Someone asked me how these compare to the Mineral Blush formula and I can say that these have a more luminous and glowy finish than the other line. With both you have to use a light hand since they're very pigmented but I find the luminous formula creamier than the older formula.
Other shades that are on my list to pick up are Camellia (ballerina pink) & Dahlia (cabernet) that will be perfect for the colder months.