When it comes to lip gloss I prefer to wear either nude or peach glosses. I think those shade look the best on me plus they're great lipstick toppers if you want a touch of gloss.
I have to admit I'm not a lip gloss kinda girl but recently I've been giving them a go and I quite like the glossy look. I've been reaching for four lip glosses in my stash, wearing them on their own but also combining them with my favorite nude lipsticks.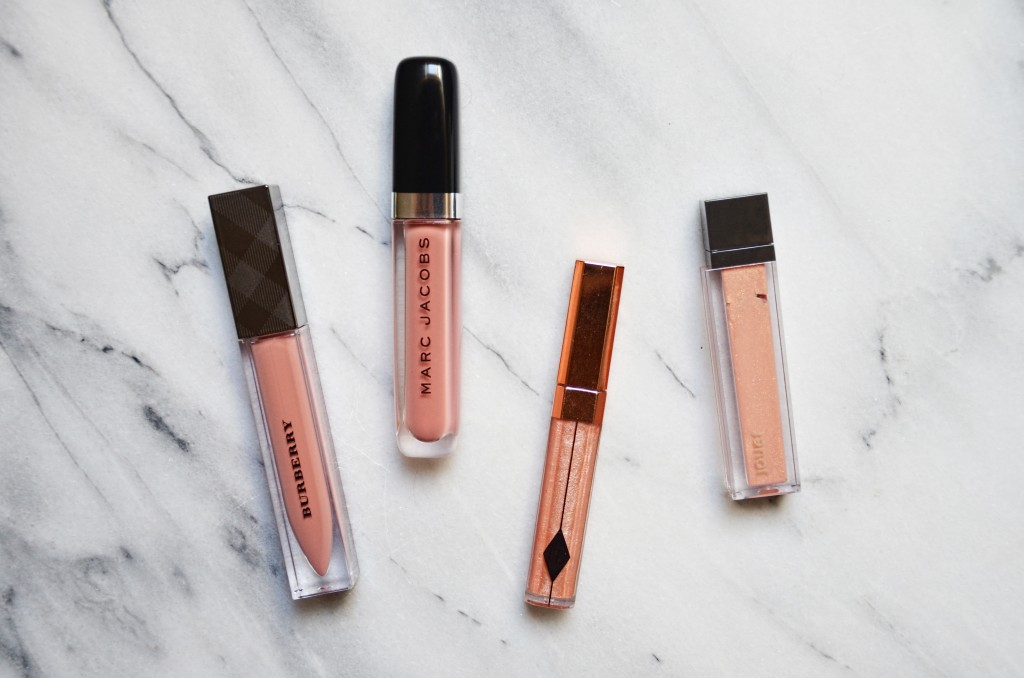 My recent purchase was the Burberry Kisses Lip Gloss in Nude Beige, a pretty light nude lip gloss that's moisturizing, feels light on the lips and it's not sticky. It gives an almost wet look to your lips and looks great over lipsticks. Now that Sephora carries Burberry Beauty it's getting dangerous here, I just want to get all shades of everything.
I've talked about the Marc Jacobs Enamored Hi-Shine Lip Lacquer in Pretty Thing in previous posts so you know how much I like it. It has a slight mint scent and slight stickiness but it doesn't feel tacky on the lips. What I like about these glosses is the hi shine finish, like the Burberry lip gloss it almost gives a wet look to the lips.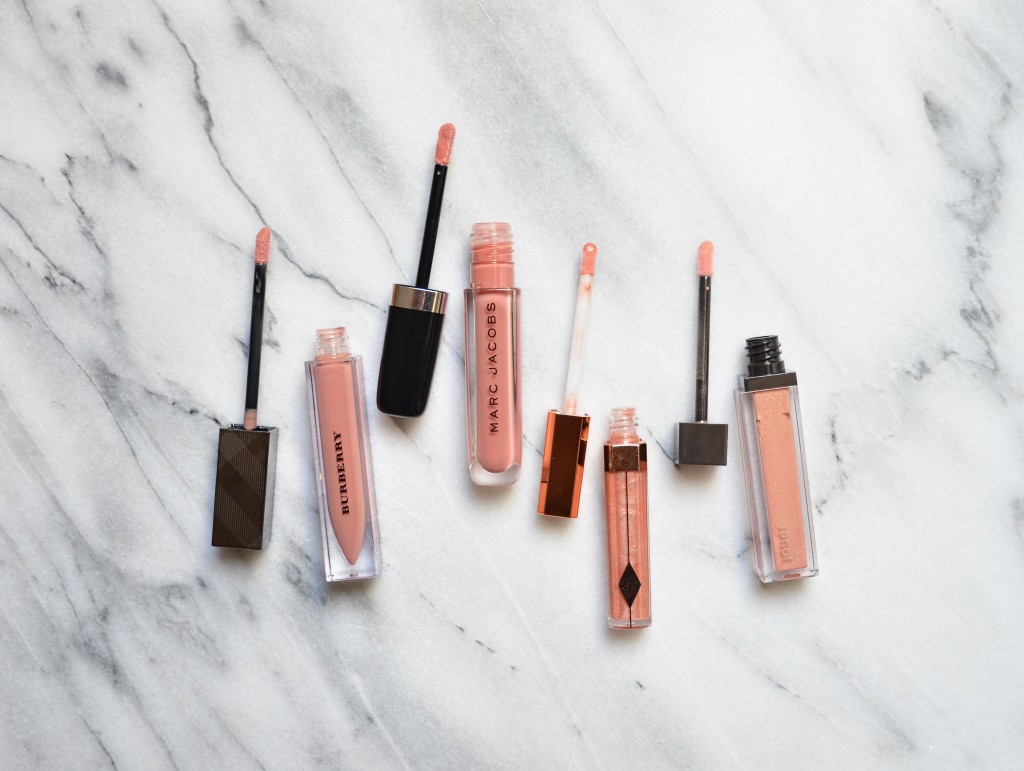 The one and only lip gloss I own from Charlotte Tilbury is in the shade Blondie, a peachy nude lip gloss with gold shimmer. I use this shade over lipsticks because it gives my lips a poutier look and makes them look juicy. If you want your lips to look fuller apply Blondie just in the center of your lips over your nude lipstick.
The Jouer Moisturizing Lip Gloss in Starfish works really well as a lipstick topper. It's a sheer peachy nude lip gloss with champagne shimmer so it gives a nice pouty look to your lips. I use it over a nude lipstick just to add a touch of color and shimmer to the look.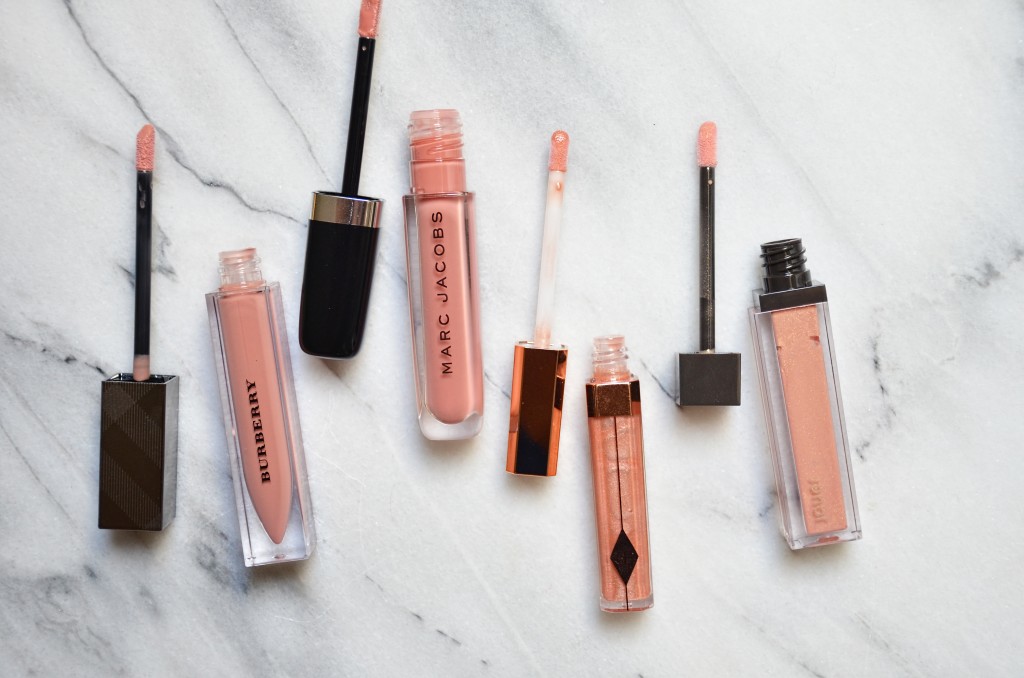 Now tell me, what is your favorite nude lip gloss. I already have the Hourglass lip gloss in Child on my wish list because of Faith so that's next on my list to purchase.