I'm a big fan of face oils. They've practically replaced my nighttime moisturizer and I actually prefer using oils at night. Since I hit 30 I'm trying to use anti-aging skincare products but also skincare products that will keep my skin blemish free. For awhile I was using the Sunday Riley Luna Oil at night but since I got the chance to try the Nude Skincare Progenius Omega Treatment* I've been exclusively using that oil since I got it.
The Nude Skincare Progenius Omega Treatment Rescue Oil* is an all natural oil with lightweight formula that has bakuchiol, the natures alternative to retinol. It also has coleus root that clarifies the complexion, antioxidant rich rosemary and thyme extracts that help protect from environmental stress. Virgin cold pressed rose hip oil helps with Vitamin C and omega 3 & 6 makes this the perfect oil for every day use.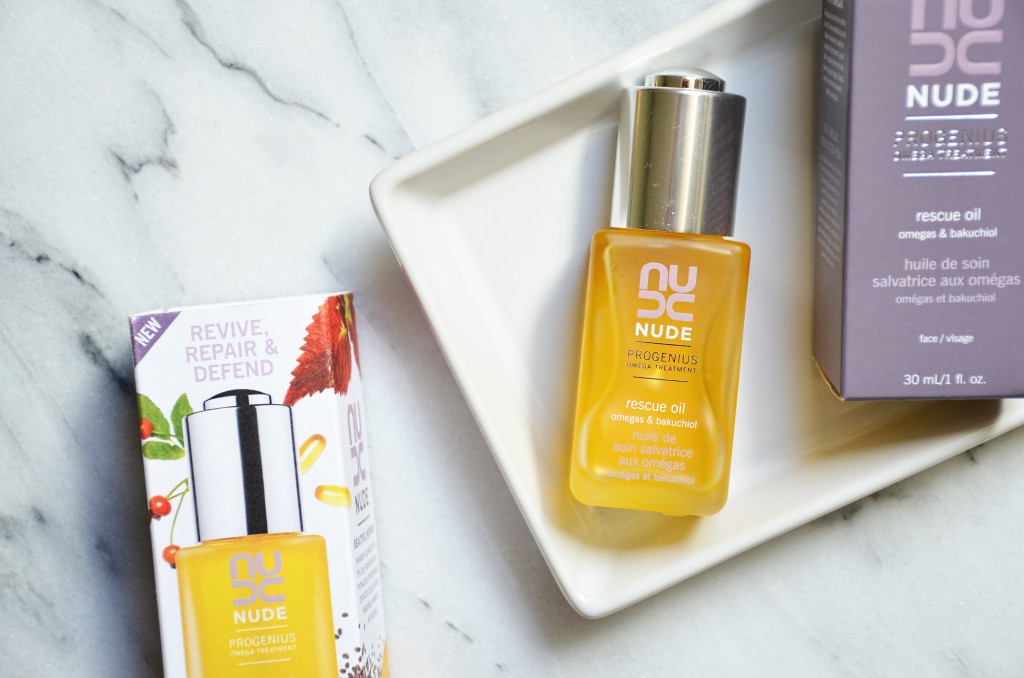 What I love about this face oil is that it's for all skin types. It's also made without parabens, sulfates, petrochemicals, basically without all the stuff that's bad for your skin. The omega in it delivers nourishment, boosts the skin moisture barrier and helps delay the signs of aging.
Nude Skincare recommends using the Rescue Oil day and night, using 2-3 drops on cleansed skin.
I've been using the Rescue Oil only at night for about two weeks. I usually wait to test out a skincare product for at least a month but since I noticed instant results with this oil I had to write about it.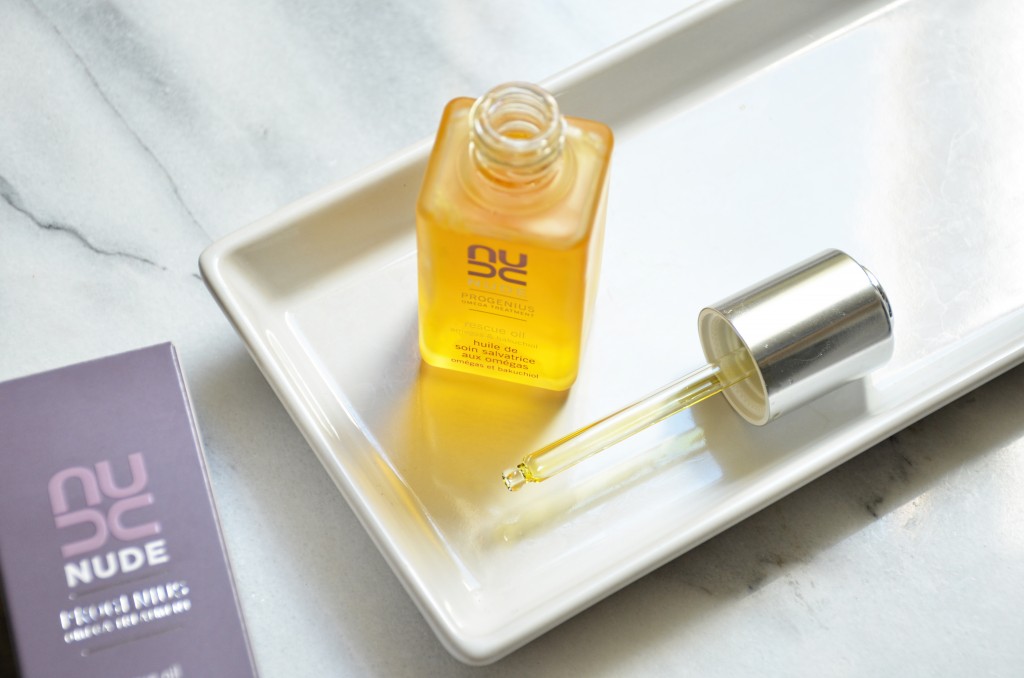 I use around two drops for my whole face. The oil sinks in really nicely in to the skin so you don't have to worry about staining your pillow if you use it at night. The scent is very subtle and I didn't smell it after application so if you're sensitive to scents I think you'll like this oil.
My complexion feels brighter and my pores look tighter when I wake up in the morning, and I could see this after my first use. I think you need to use a skincare product longer to see if it helps with the appearance of wrinkles but when it comes to evening out complexion I think you can tell a difference sooner.
If you're looking for an all natural oil that you can use day or night and it's for all skin types this is worth checking out. Everything from the packaging to the product feels very nice and I think it's worth the $68.
Do you use face oils? What's your favorite face oil?